2020 was anything but an easy year for the latest hotel offering from Carr to open, but Lancemore Crossley St embraces everything we missed about Melbourne during the COVID-19 lockdown.
Opened in December, Lancemore Crossley St channels a theatrical design narrative that is a "seamless extension of the city's creative spirit".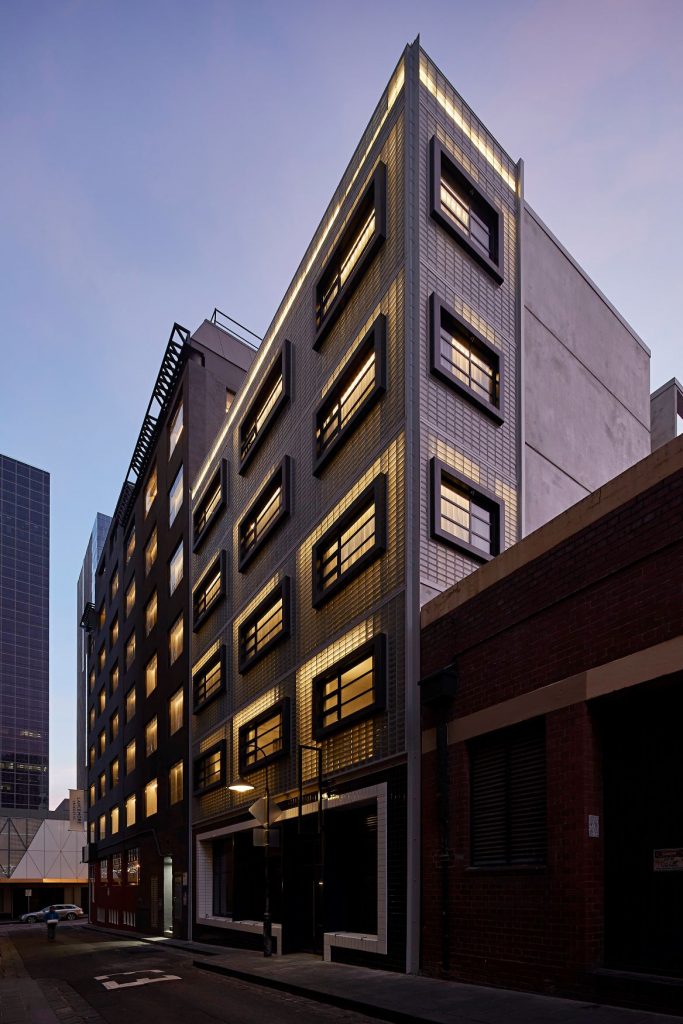 One of the last projects Dan Cox worked on before moving to Hassell, the latest boutique hotel from Lancemore welcomes guests with "grit, culture, art, theatre, sweeping views and seamless design".
Enlisted to reimagine the original Graeme Gunn building at the "Paris end of Bourke St", Carr layered old with the new, fusing "raw and polished materials" with the existing exterior architecture.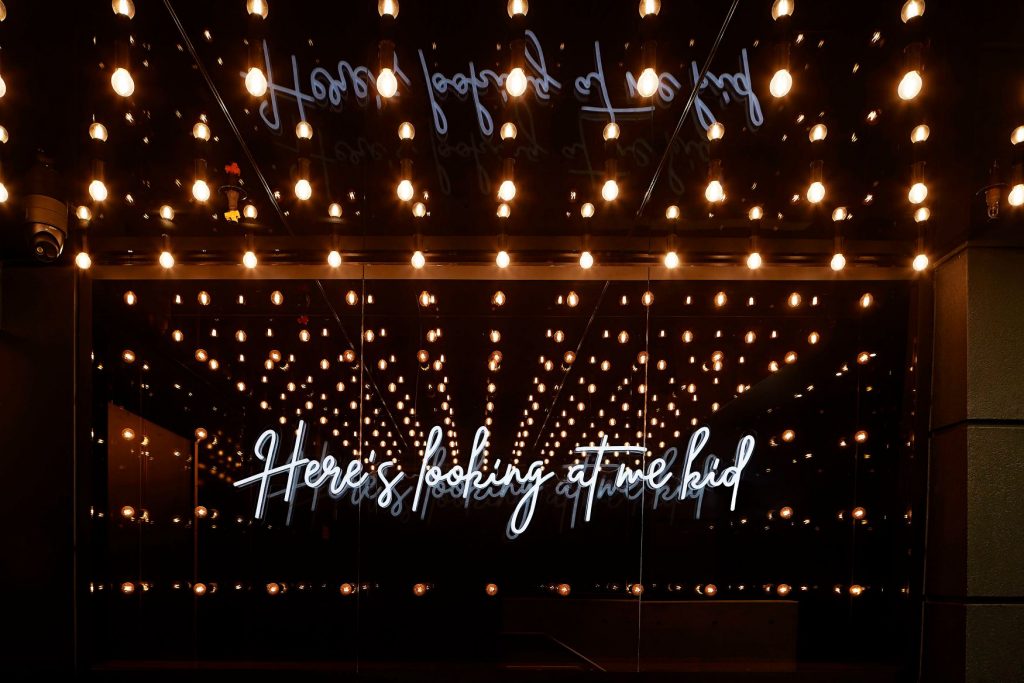 Inside, the carefully curated design speaks directly to the property's East End Theatre District setting with an "onstage offstage design narrative" informing communal spaces, as well as the 113 guest rooms.
In the lobby, guests are greeted by "Broadway-style theatre lights". A restored chandelier, taken from the now-closed Georges department store on Collins Street, sits above banquet seating.
Rather than have a traditional check-in service, Carr opted for a "circular pod reception point" in front of lavish velvet blue curtains, surrounded by plush textures and tones with raw finishes.
"With Lancemore, we shared an ambition to dissolve traditional divisions between guest and staff to provide a relaxed and welcoming guest experience," explains Carr director Sue Carr.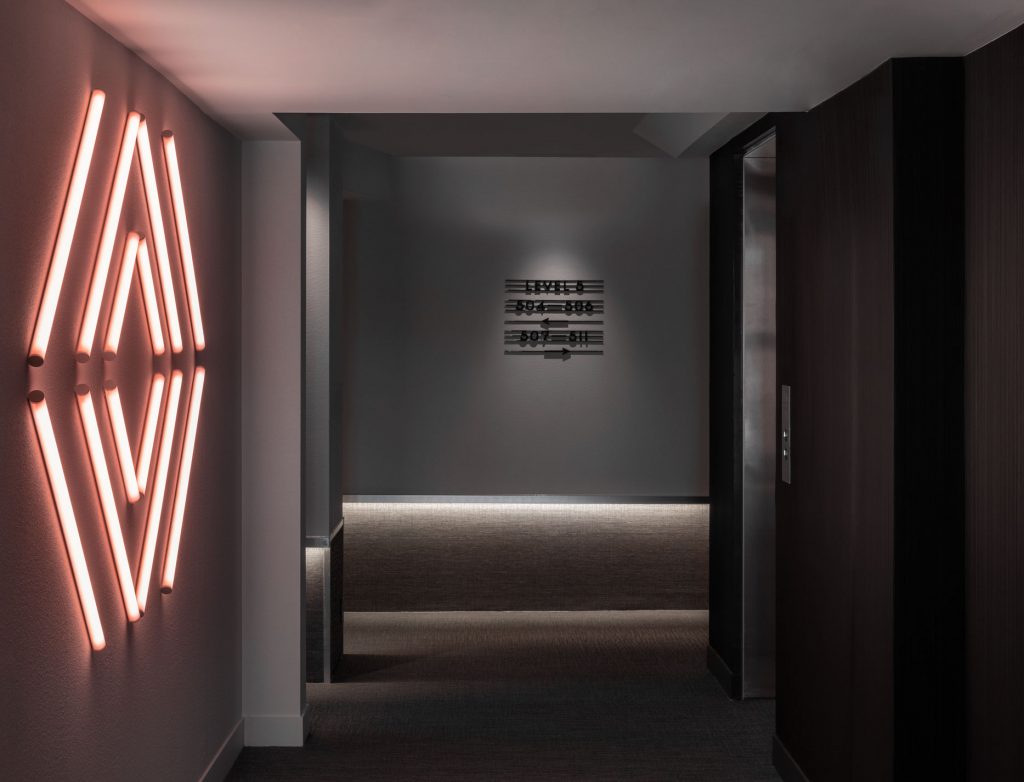 "Nuances within the existing architecture drove us into new territory, and the property's incredible location inspired a rich conceptual narrative, drawing on themes of performance and drama."
Elsewhere in the hotel's communal spaces, side tables with mirrored or confetti finishes meet low back armchairs in "call-curtain red", while neon signs provide a backdrop for specially designed 'Instagram moments'.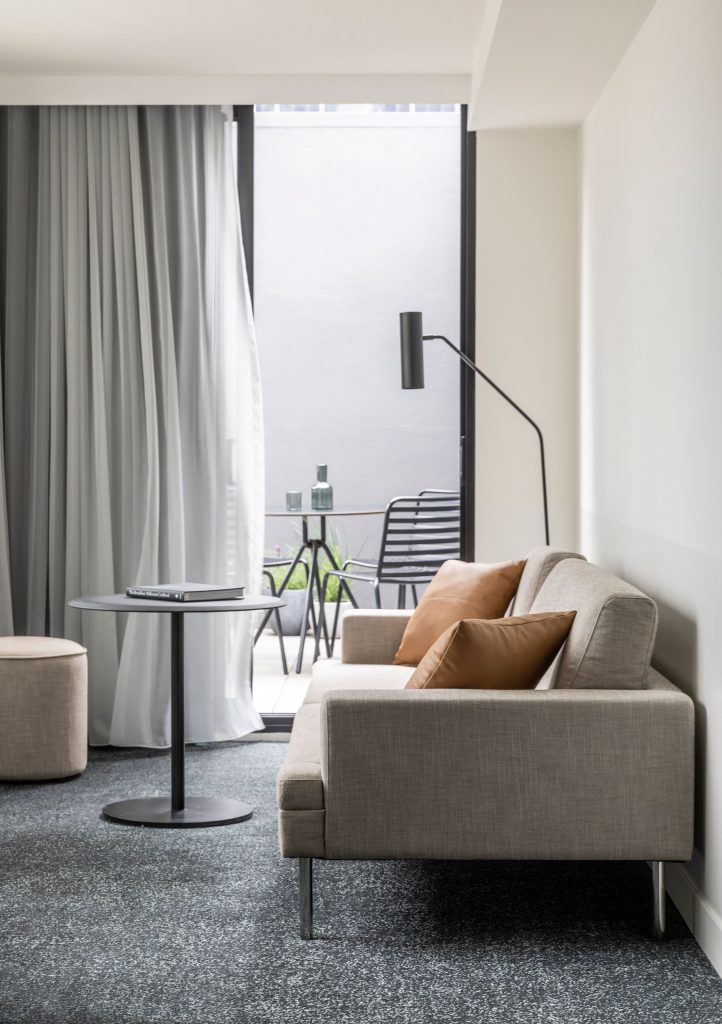 Neon and digital art features heavily throughout the hotel.
In the elevator, a bespoke video installation from Melbourne-based Roynae Mayes plays on the hotel theme, while on each floor, neon wall lights guide guests to their rooms.
The room themselves are divided into four types, each named after a different Shakespeare play.
Australian furniture designers have been chosen to furnish these spaces with pieces from Design Nation, Design by Them and Grazia and Co among others. There is also art from local artists like Mayes, Laura Woodward and Tristan Kerr.
"The rooms exude pared-back elegance, with a clean, timeless aesthetic," says Lancemore.
"The feeling alludes to guests now being 'offstage', hidden from the spotlight and drawn in to become the ultimate insider."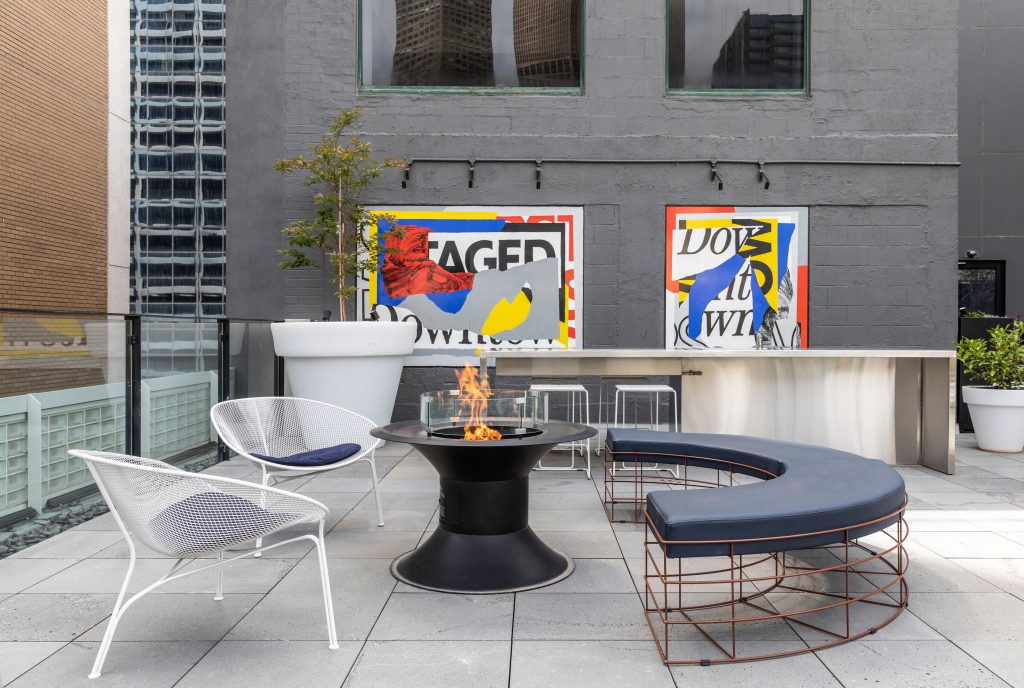 On the rooftop terrace, oversized illuminated pots, large outdoor beds and lounges provide guests with the space to admire Melbourne's skyscape.
A "striking kinetic sculpture" by Woodward uses water as a lens to cast light across the terrace, while a mural by Kerr draws on old theatre print advertisements.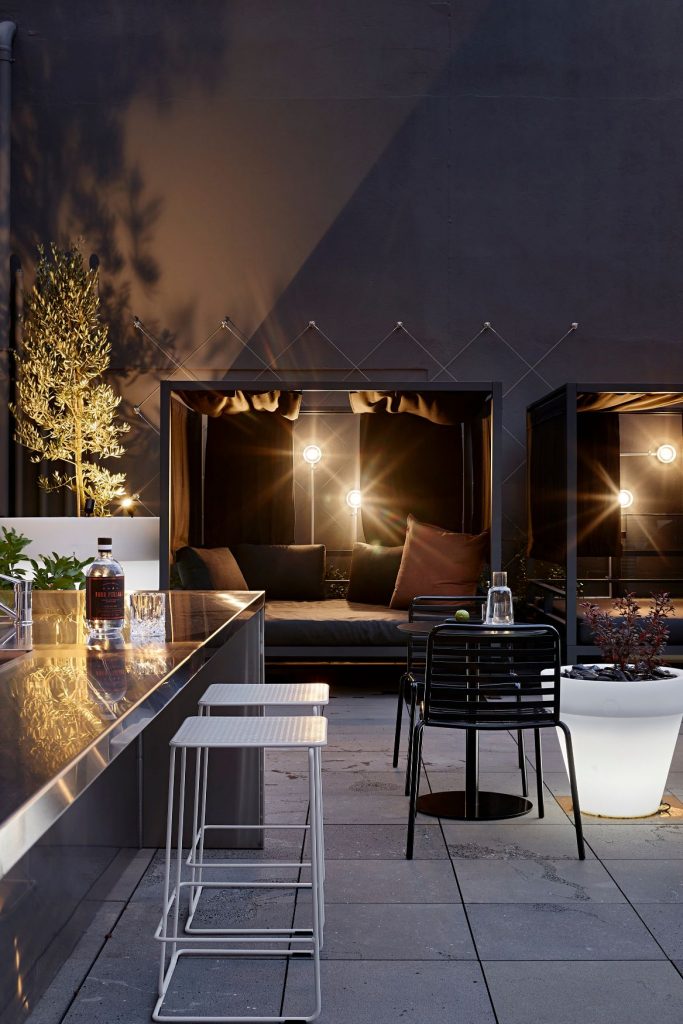 Photography: Rhiannon Taylor, unless otherwise stated.
Carr is an architecture and interior design studio based in Melbourne. Other recent projects by the firm include a mixed use building in Melbourne, a hibachi grill restaurant that takes visitors from the streets of Richmond and into a cool and calm Japanese haven and the Japanese-inspired interior of this Melbourne Heritage home.