Carr has designed a hibachi grill restaurant that takes visitors from the streets of Richmond and into a cool and calm Japanese haven.
The practice was briefed by the owners of Eazy Peazy to create the "cheeky sibling" of their premium sake label Toji Sake. Shar and Yuta Kobayashi worked closely with the Carr hospitality team and with branding consultants Studio Round, to deliver the coal-fired cooking and dining experience.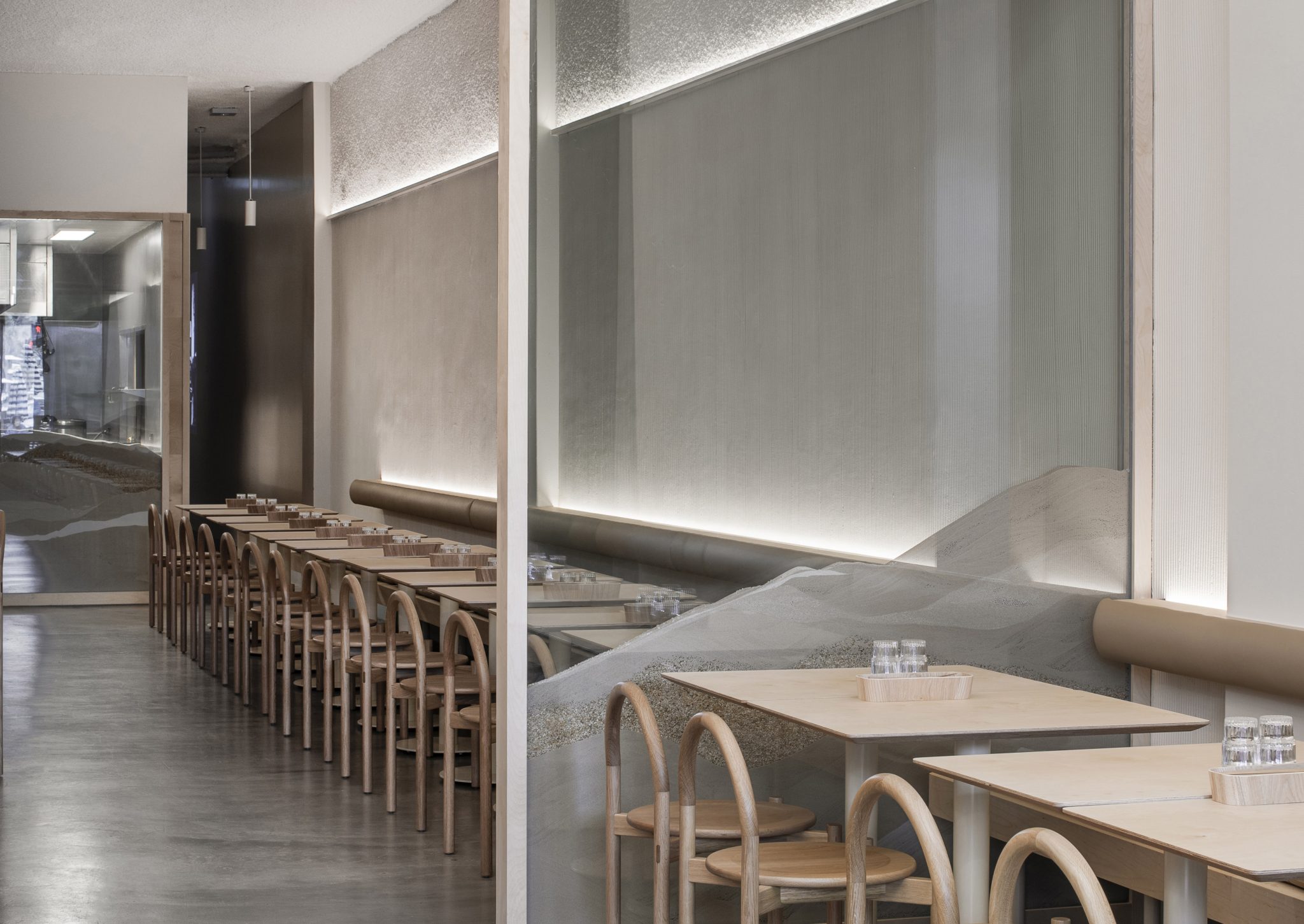 The challenge for the creative team was to authentically express the spirit of Japan in 'a distinctly Melbourne environment'. The Carr design team, comprising Dan Cox director, Rosie Morley associate director and An Bui designer, referenced various traditional and contemporary Japanese motifs in playful ways.
Elements like the hanging, intersecting vertical and horizontal lights are fun reminders of Tokyo's famous Shibuya crossing, and a steel panelled, horizontal bifold in wasabi green opens the façade to Swan Street.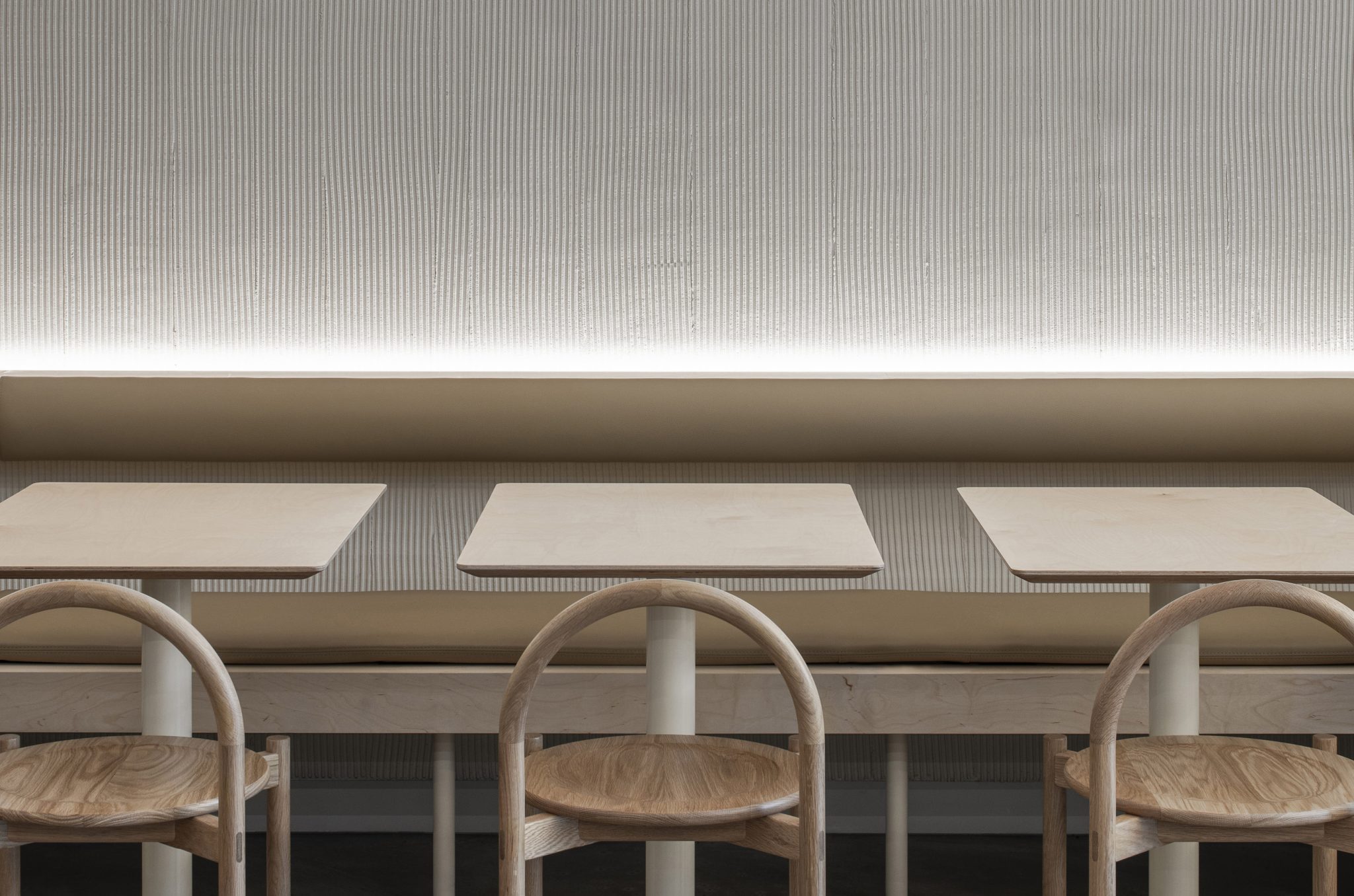 Two full-height sand artwork partitions are the main talking point. Hand-poured by the Carr team in situ, these artworks are reminiscent of traditional Japanese landscape paintings, and of Toji Sake's Asahi Mountains water source.
The panels segment the linear space, framing views of the bar and the busy hibachi kitchen. Wall render is vertically hand-trowelled, adding texture and interest, while recalling traditional Japanese zen gardens.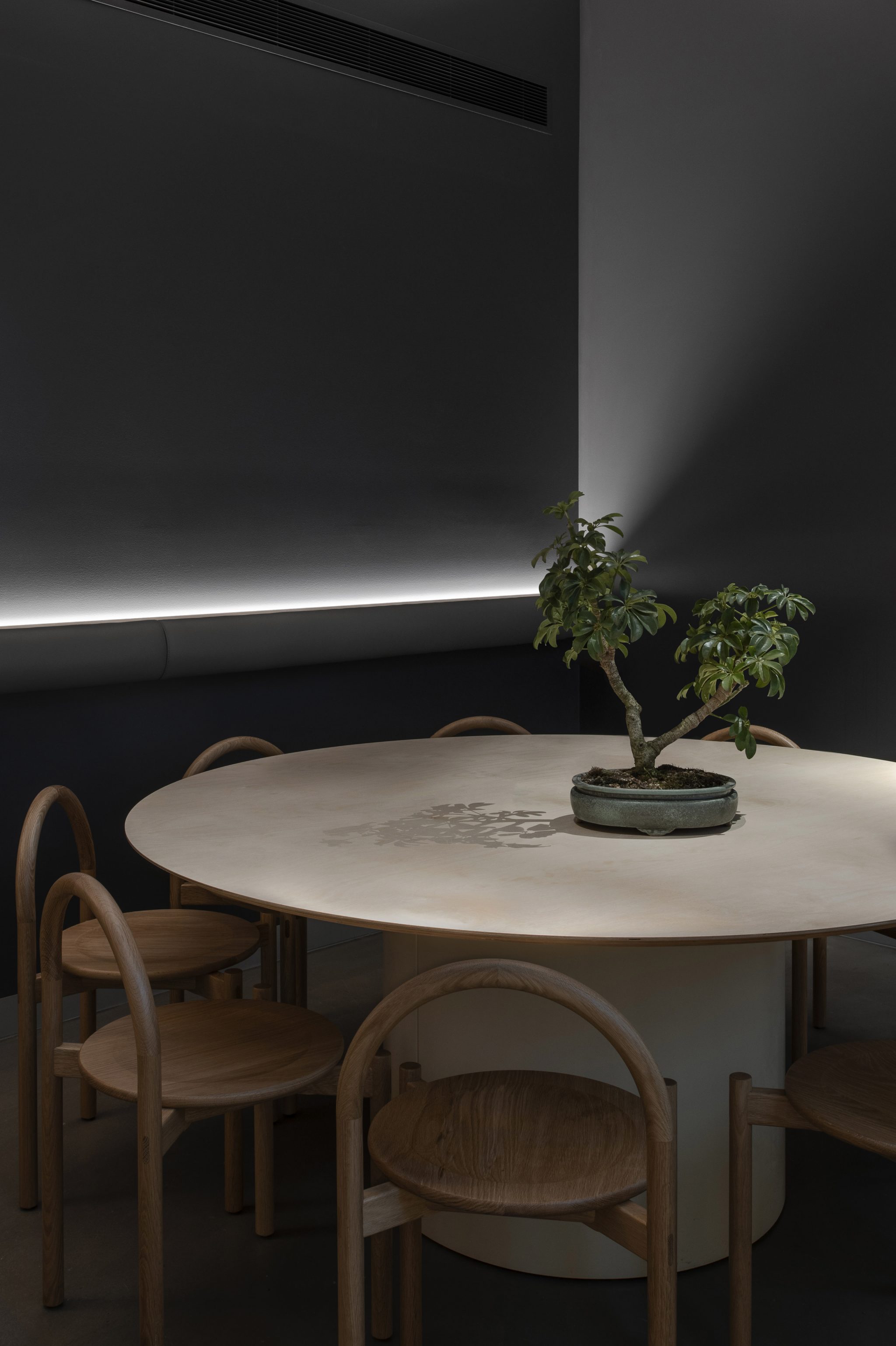 Diverse dining experiences have been curated within a single environment, catering for all moods. Diners can choose from intimate banquette and table seating, a sociable standing-room bar, and a private dining room with a projection wall showing Japanese films.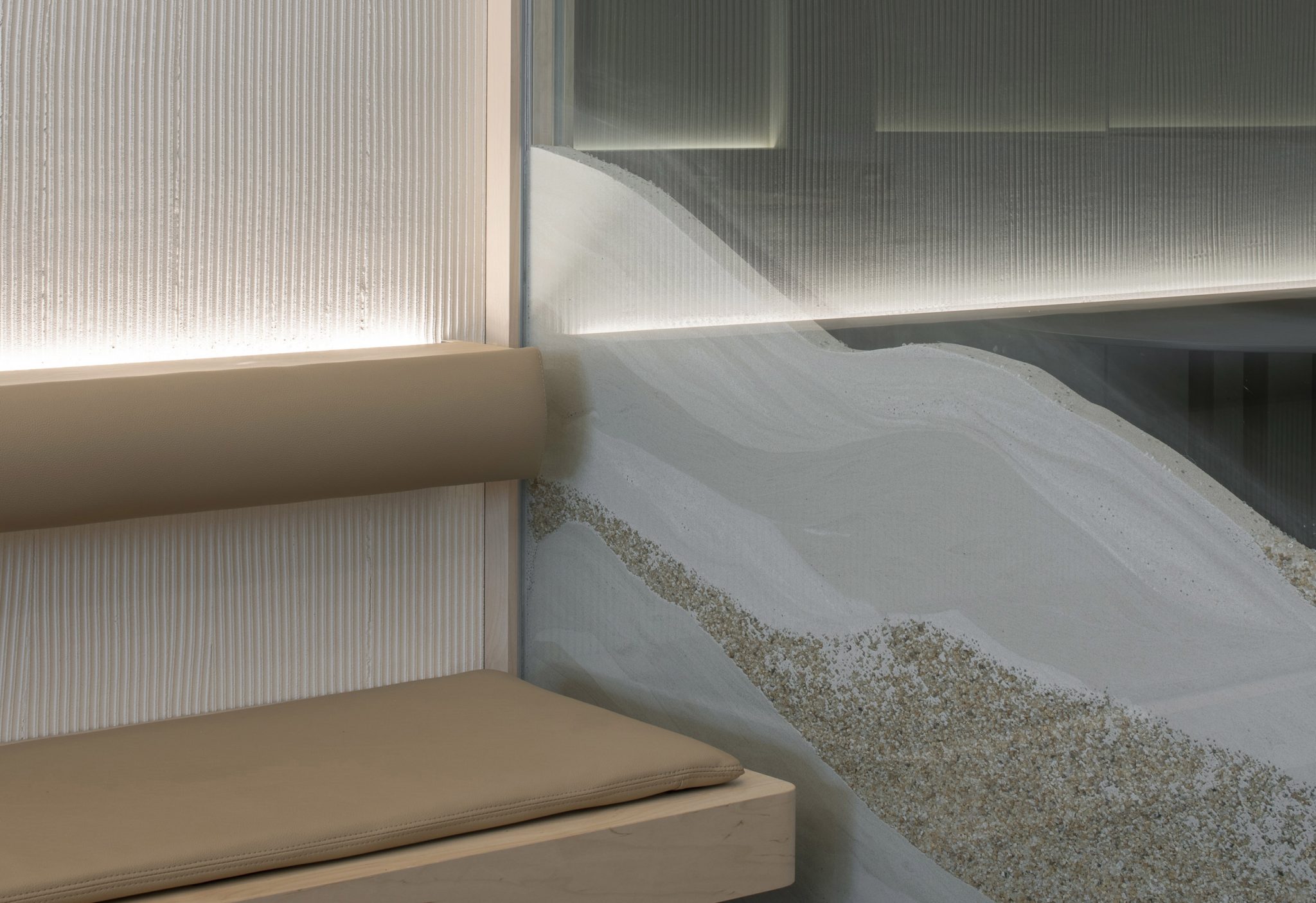 Form markings on the concrete bar have been left visible, and mirror-clad bar shelving serves to both highlight the signature beverage and widen the long, linear space.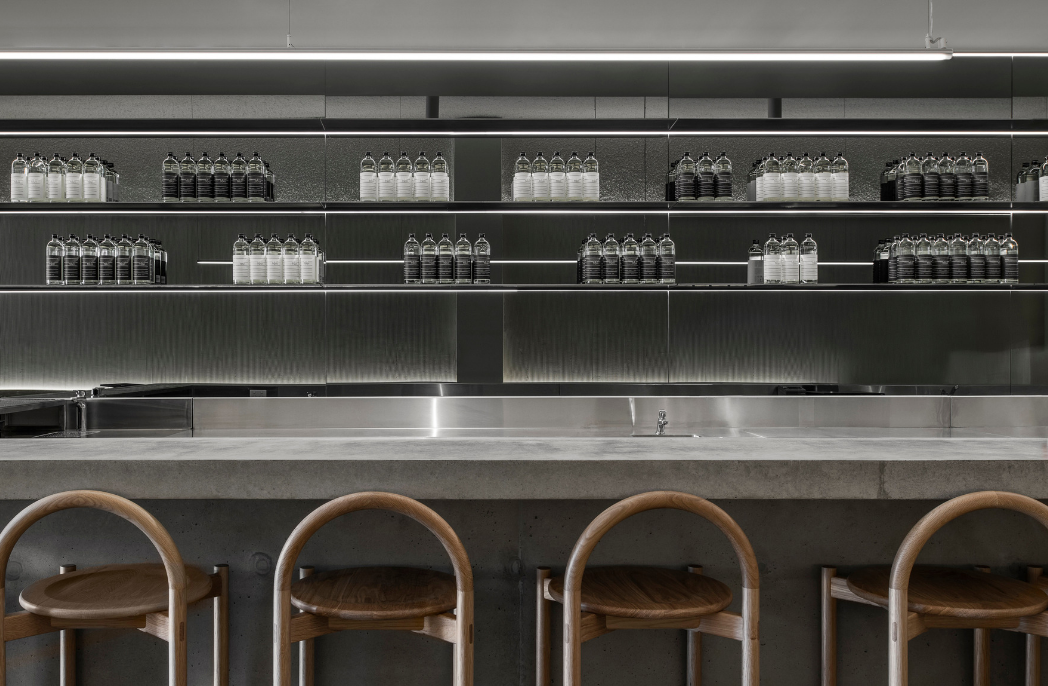 The kitchen pod's form highlights the importance of the sibling beverage label, too. Clad in plywood, it mimics the packing crates encasing the Toji Sake shipments.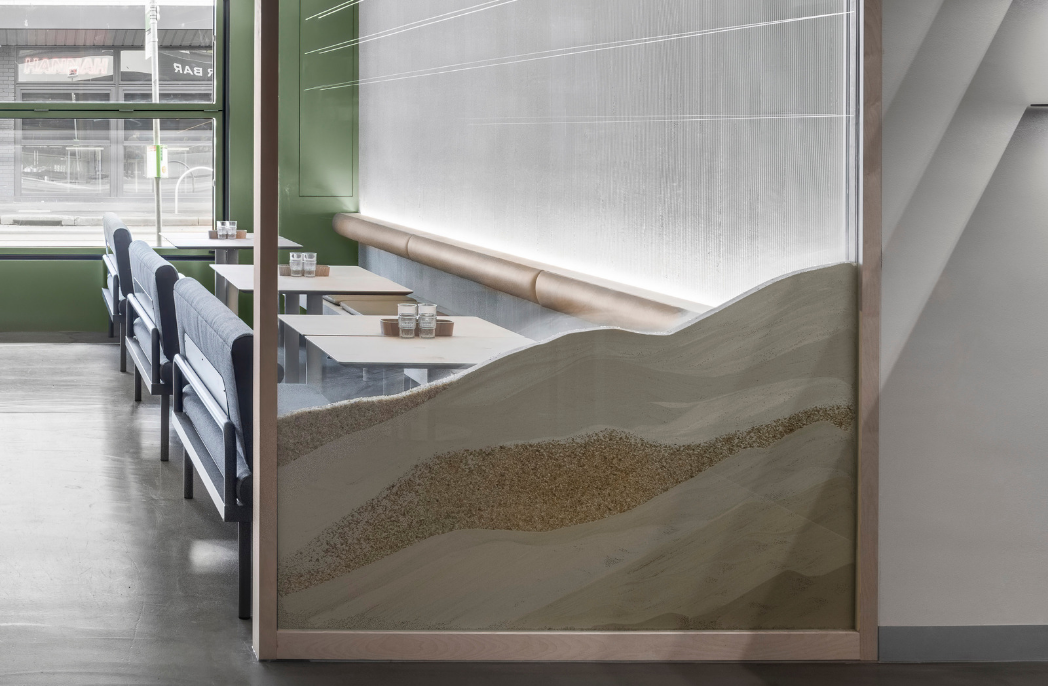 Meanwhile, an acoustic treatment looks like Japanese snow on the ceiling, softening restaurant noise for improved sociability.
Photography by Tom Blachford