Oak and veined marble dominate these office suites, designed by Studio Tate to complement an existing office in Melbourne.
The Melbourne design studio was asked to create an "interconnected, yet acoustically sound" multiple-function suite.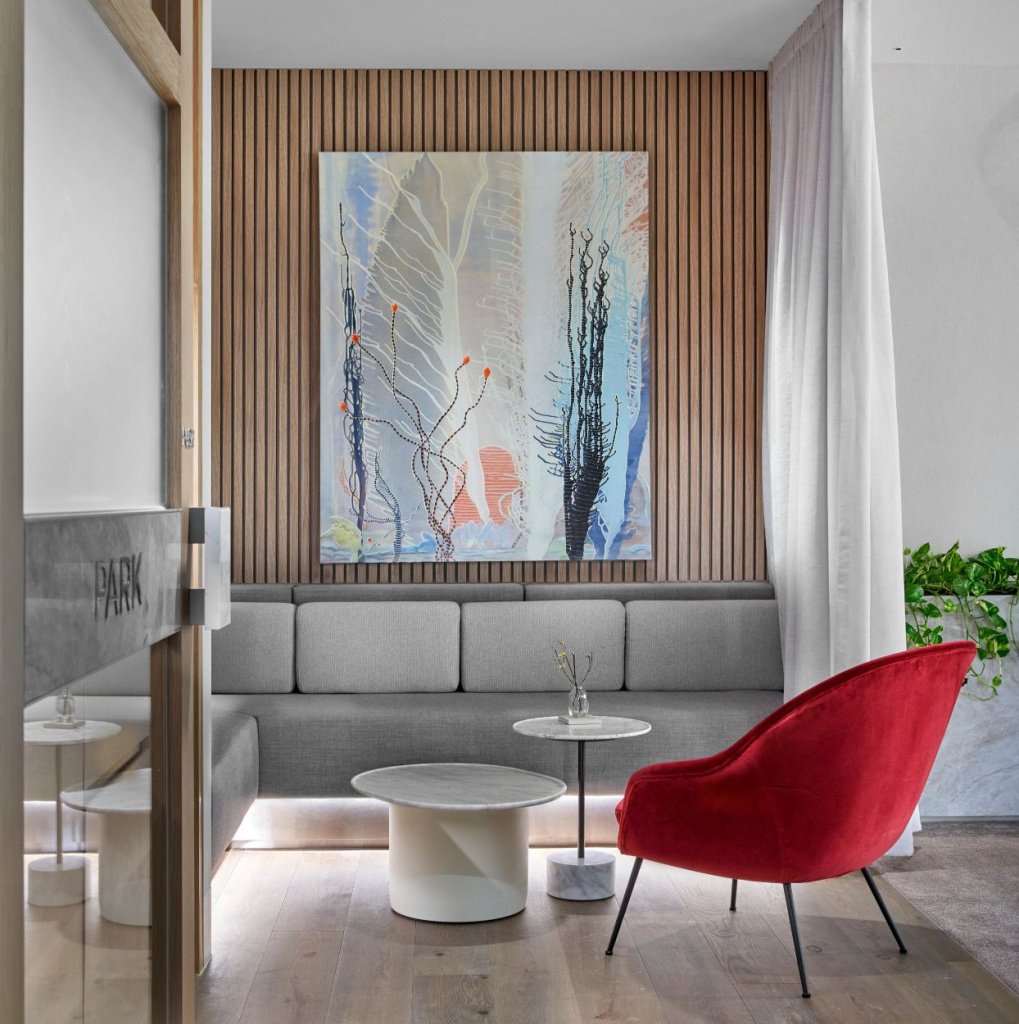 The brief asked for the new space to be both private and adaptable to enable collaboration between staff in the head office for property group, Riverlee.
Drawing from the "rich, dark tones" of navy and black already present in the office, Studio Tate lined the new spaces with a mixture of plush grey carpeting and oak floorboards.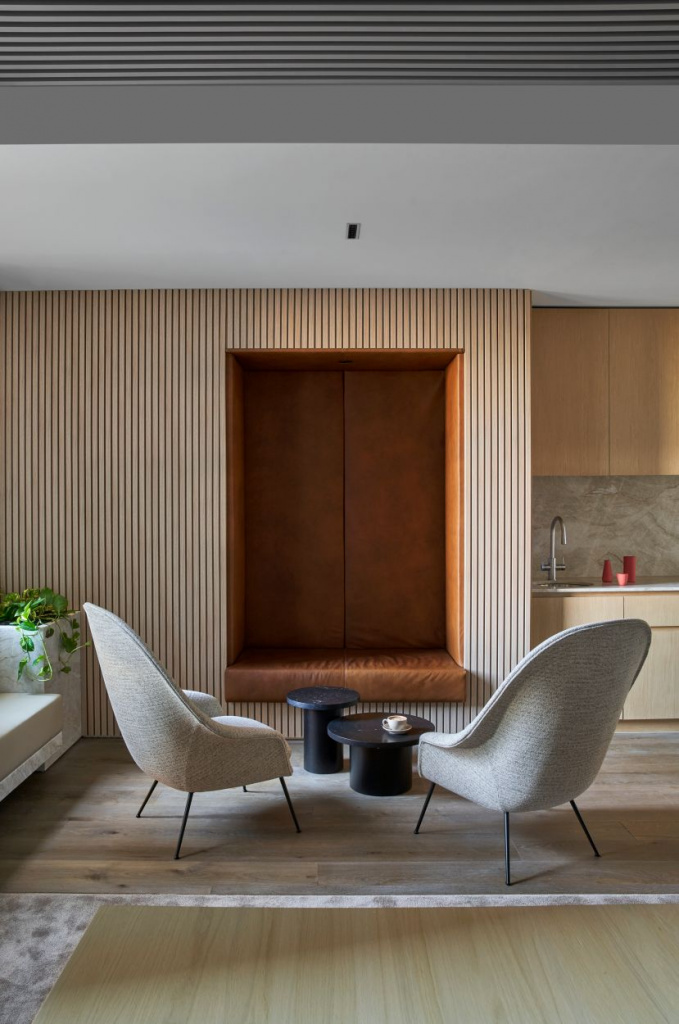 Light timber battens appear in sections of the ceilings and walls, which are otherwise white.
In one space, a batten-lined niche hosts a leather banquette perfect for smaller meetings, while in another area, soft lilac curtains separate the main meeting room from an alcove space with a light grey sofa and red velvet armchair.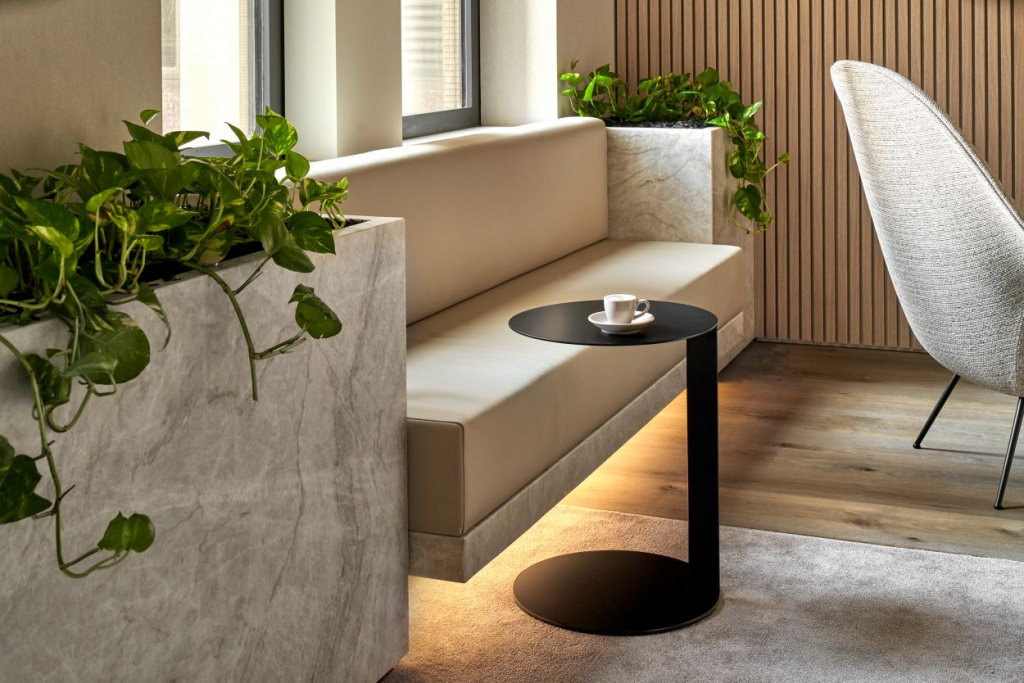 In the principal meeting space, the neutral palette of "warm tan, oak and veined marble" are continued with a large meeting table and leather seats flanked by banquette seating, marble planters and black metal side tables.
In the kitchen, the same light timber used on the meeting table is paired with a veined tan marble counter and splash back. Marble also features heavily in the entrance.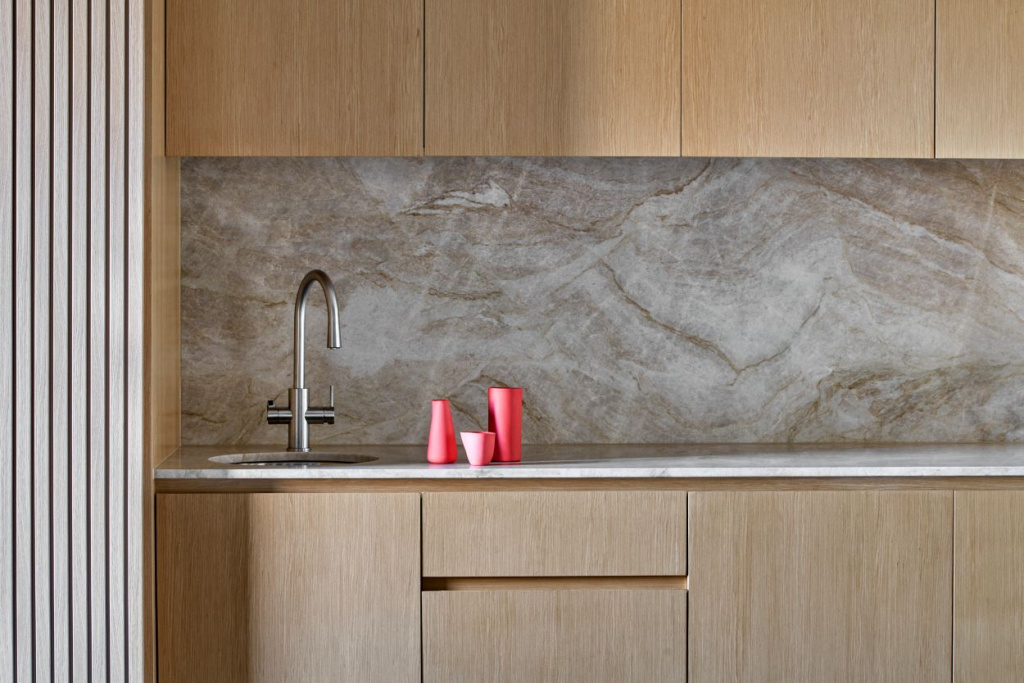 "Connecting the old and the new, the meeting rooms were given a distinctive character through softer tones responding to wellness requirement," says the studio.
Contrasting red velvets and wools, patterned black and white upholstery fabrics was also used to create an aesthetic that reflected the design aesthetic and progressive culture of the client.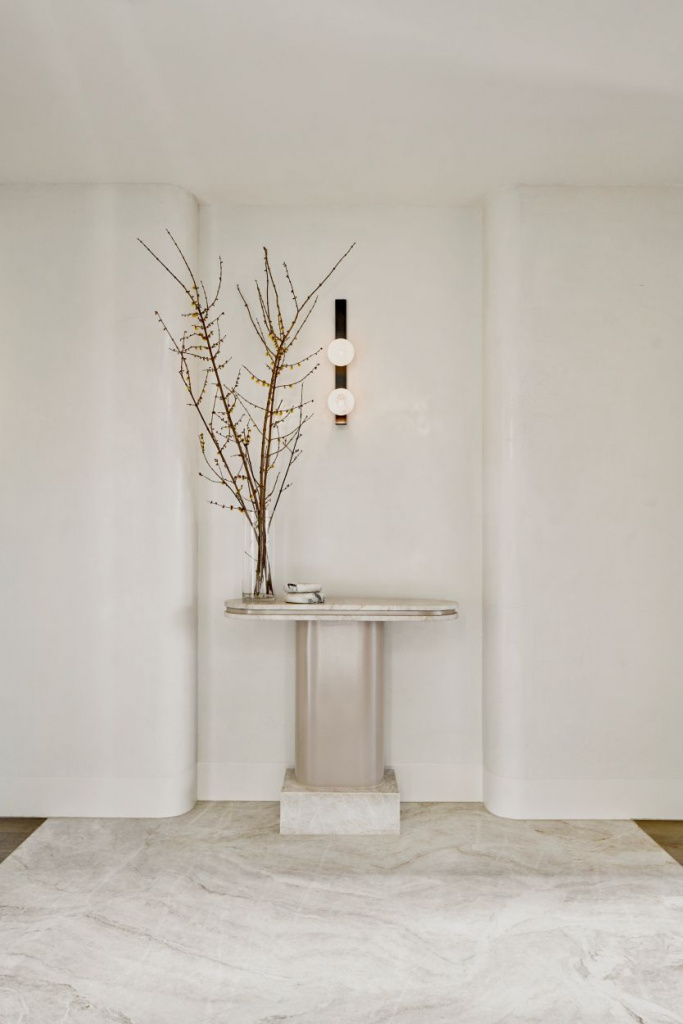 Studio Tate will be hosting a webinar to discuss how COVID-19 has impacted workplace design on Wednesday 19 August 2020.
Titled The Future of Workplace Design – Challenges and Opportunities, it will be held at 1pm AEST and will be moderated by Australian Design Review editor Elisa Scarton. Register now.
Photography: Peter Clarke Photography.