The launch of the new Haptic spatial divider from ThinkLab by Luxxbox not only ushers in a new era in volume creation but will change the way the design industry looks at product specification.
Taking over where traditional office partitions leave off, the Haptic screen is an innovative volume creator and spatial divider. Whether creating rooms within rooms or buffering hard surfaces, Haptic defines spatial boundaries while tackling the hard tasks of noise attenuation and privacy.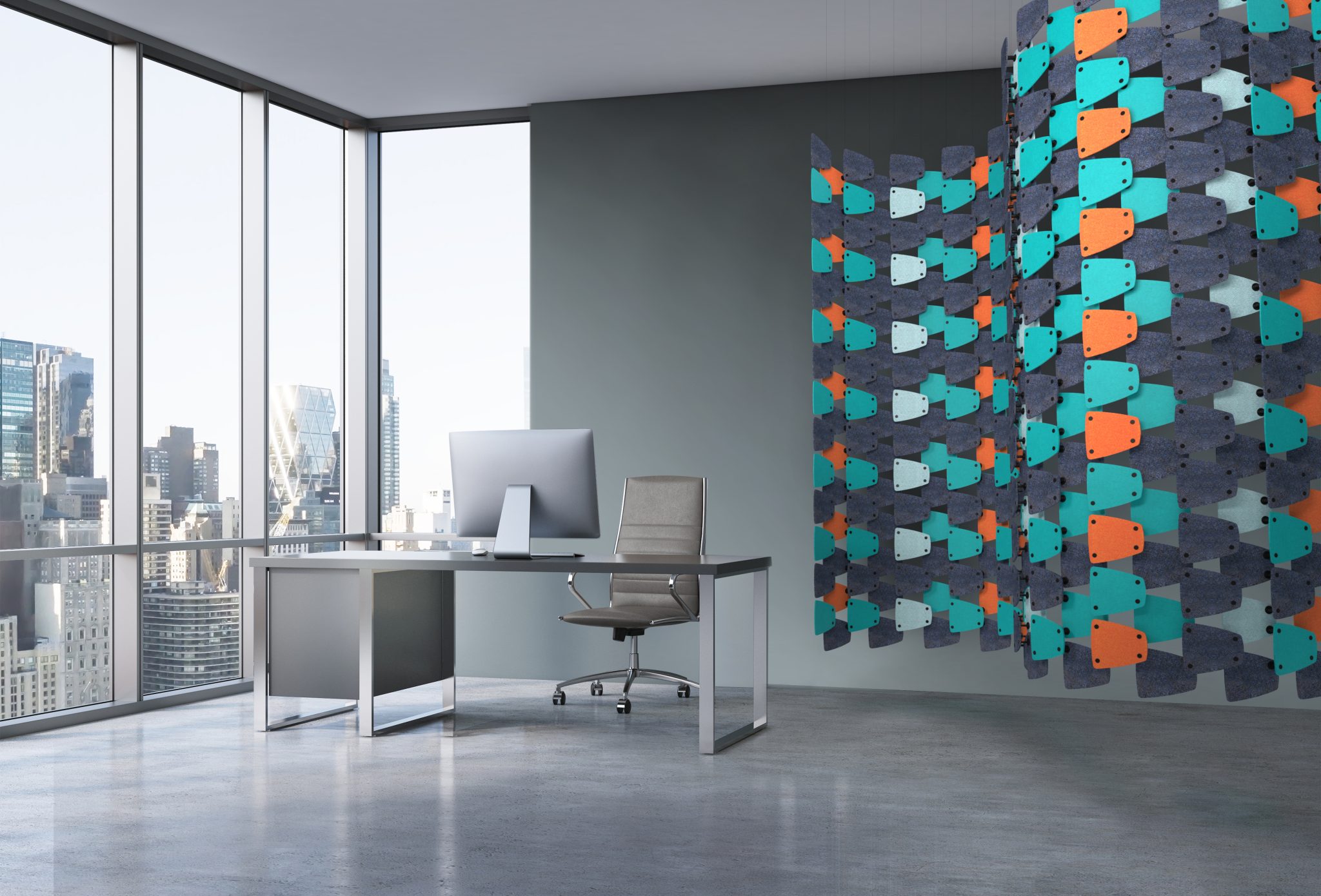 With the versatility of wall hanging or ceiling mounted, straight, curved or waved shapes, the Haptic provides a solution for sound and privacy screening in a workspace. With countless possible variations in shape, pattern and colour it also does double time on the job as a credible decorative design element.
Designed as part of Luxxbox's ThinkLab range, Haptic contributes to agile and flexible working environments, with the end game of increasing employee productivity and innovation.
"Research has demonstrated that enhanced privacy and noise attentuation will increase employee productivity. It means less disturbances and fewer interruptions resulting in higher concentration and quality of communication. Not to mention a general reduction in employee sound fatigue and stress, which can only be a good thing," said Mr Bird.
The capacity to specific shape, colour and size makes it incredibly versatile and the result for the end client is a unique purpose designed spatial divider.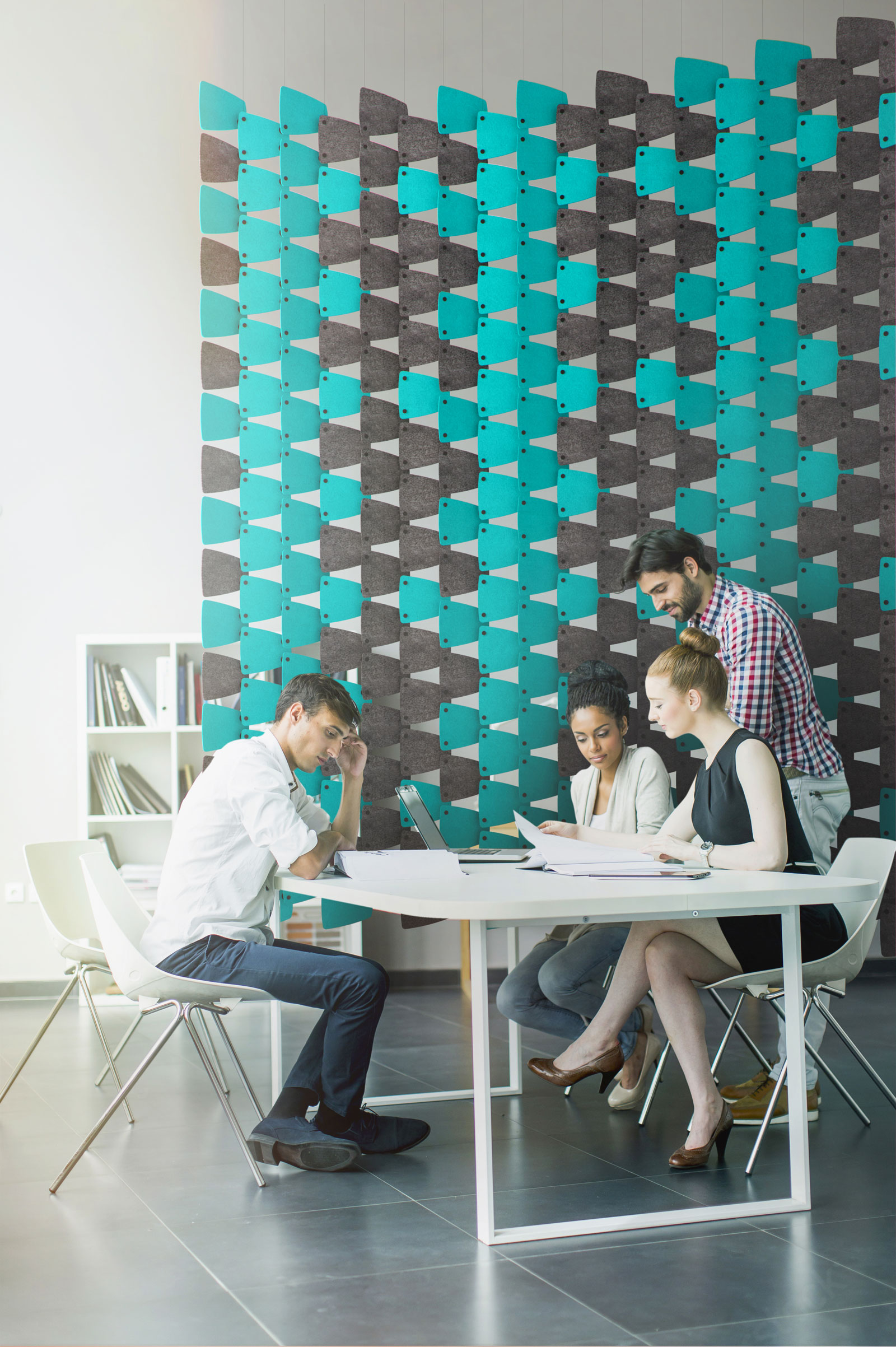 To assist designers to navigate the screen, Luxxbox has developed an online specifying tool.
It enables designers to build a Haptic screen in real-time, which then generates a visual representation and a unique specifying code for ease of quotation and ordering.
"As product becomes more multi-purpose and complex, the margin for error in translation from the original design intent through to a project manager placing the order increases exponentially.
"We see digital specifying as the future for the design industry. The investment in development of this tool, is for the benefit our clients and designers and we hope to see it roll out across all of Luxxbox and ThinkLab product ranges into the future."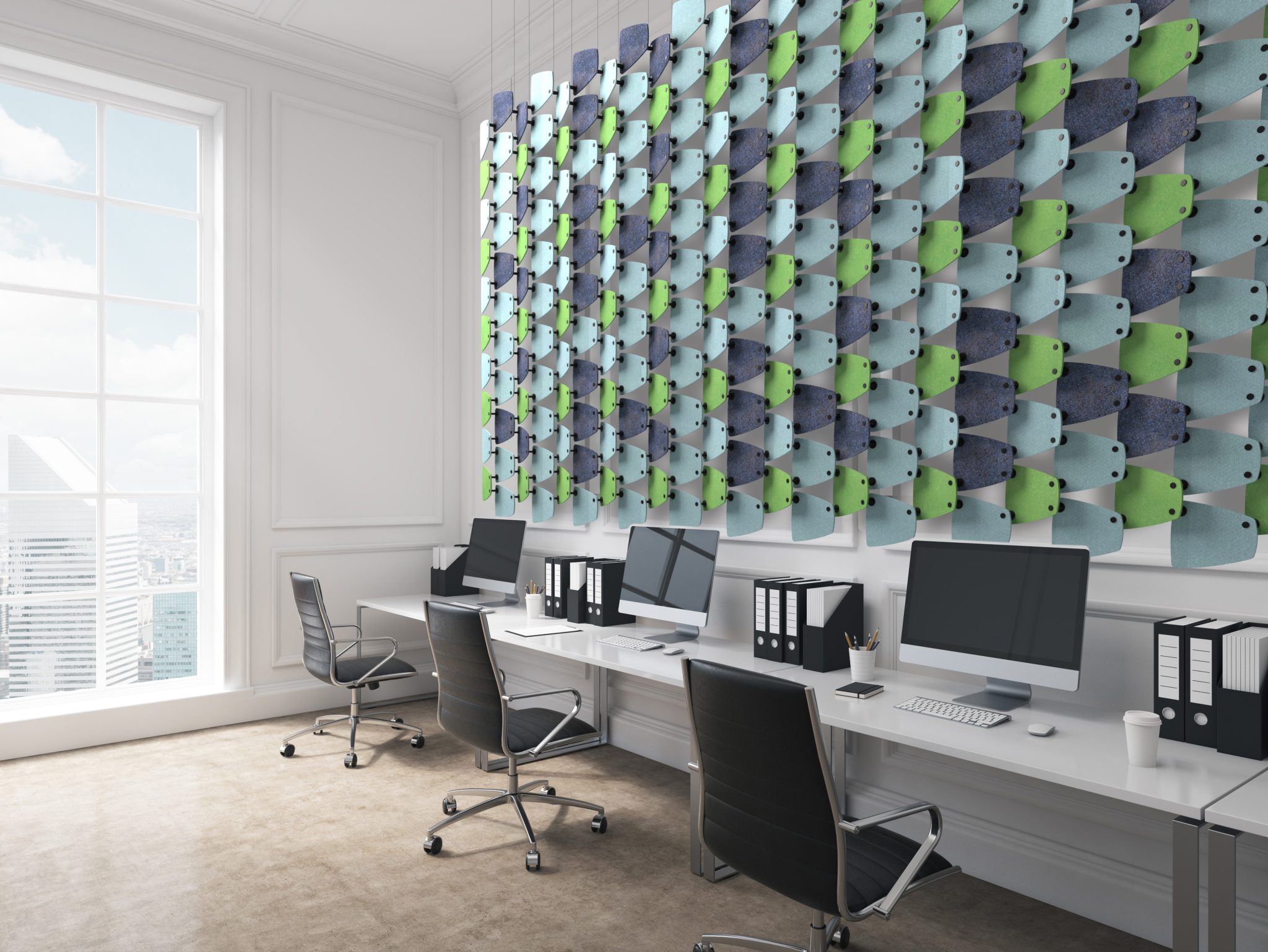 The Haptic is highly durable providing long-term stability and all hold a Group 1 fire Rating. The acoustic material provides between Class D sound absorption NRC 0.45 – Class C NRC 0.70, is minimum 65% recycled.
ThinkLab by Luxxbox's Haptic will help you think and collaborate, to enable you to reach your creative potential.