Seeking design autonomy, former SJB, GOLDEN and Mim Design senior interior designer Charlotte Weatherley established her own practice Studio Amble at the start of 2021.
"When you work for yourself, you get a taste of indecision," she tells ADR of the move.
"The questioning of the project and teasing out all the elements, really makes you think about it, making it all the more richer."
In her most recent project, Haselemere Residence, the new mother reworked a Californian bungalow for a young family of six.
The client wanted a second opinion on the existing architectural plans, which added a new wing of modern amenity.
"I felt the proposed kitchen felt really small in scale compared to the extension and quite divided from the rest of the house," says Weatherley.
"For a family to work well in a space, I believe that it needs circulation."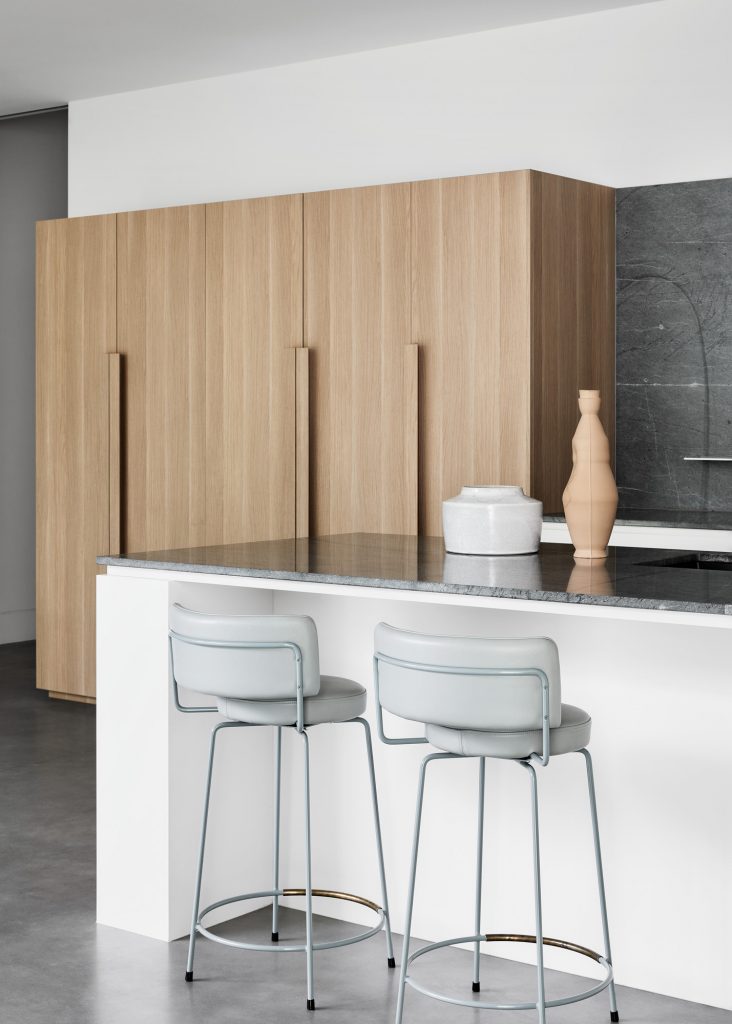 With this in mind, Studio Amble opened the connecting areas by reorienting the kitchen, adding an island bench and creating an exit and entry point in two places.
For a family home, Studio Amble considers this change imperative as it increased sight lines through social zones like the living area and the backyard.
Weatherley maintained the structure of the post-war home by reinstating architraves, doors, skirtings and mouldings.
The connectivity of the finish bridged the old and new, but ensured that there was still a distinction.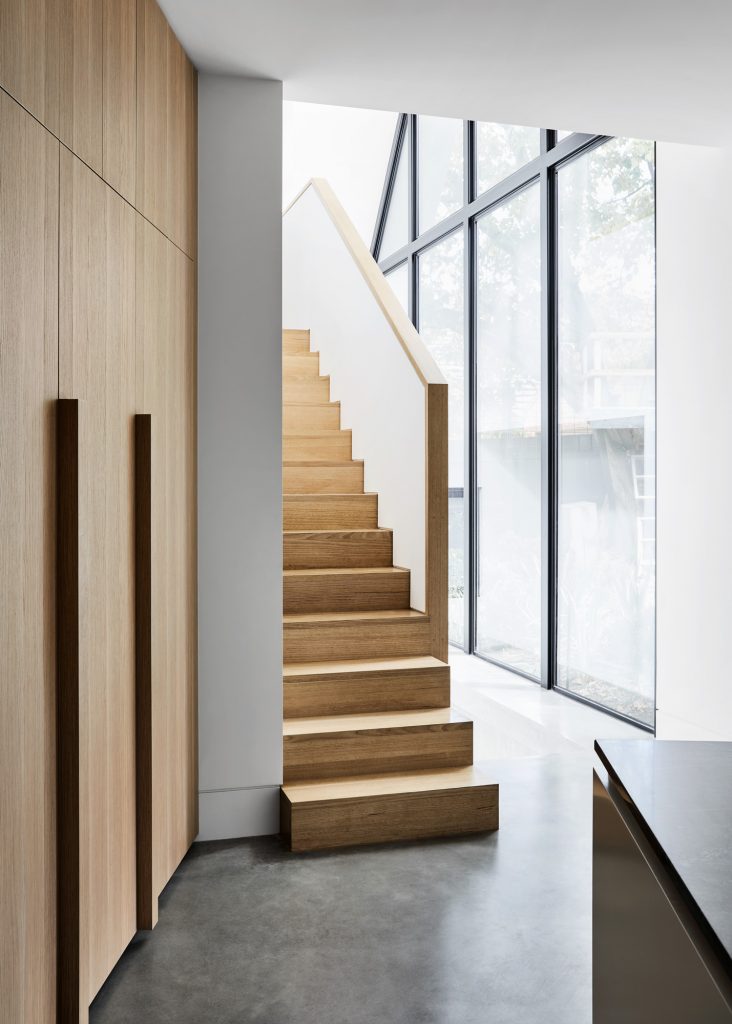 Inside, a concrete floor floods the interior, accompanied by oak timber that invites a softness to the industrial scheme.
With a neutral palette, Studio Amble unexpectedly inserted a touch of colour through baby blue bar stools.
The adjacent joinery to the island bench hides a butlers pantry and a laundry, which allows for a more honest, usable workspace when needed.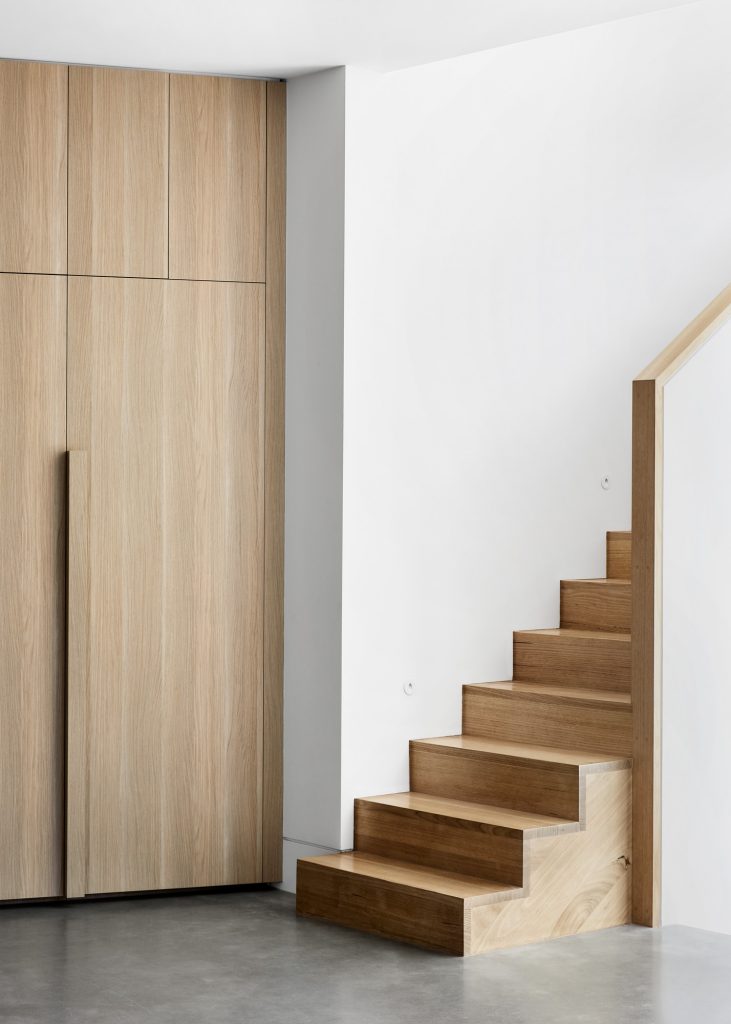 "It's a balancing act, with robust finishes and delicate finishes that make a project a bit more interesting," says Weatherley.
"And a little bit of colour inject can create a small moment of joy."
Admittedly, Weatherley's favourite part of the project is the fireplace, located in the living room. And understandably so. The simple motif of concrete really acts as an anchoring point for the project.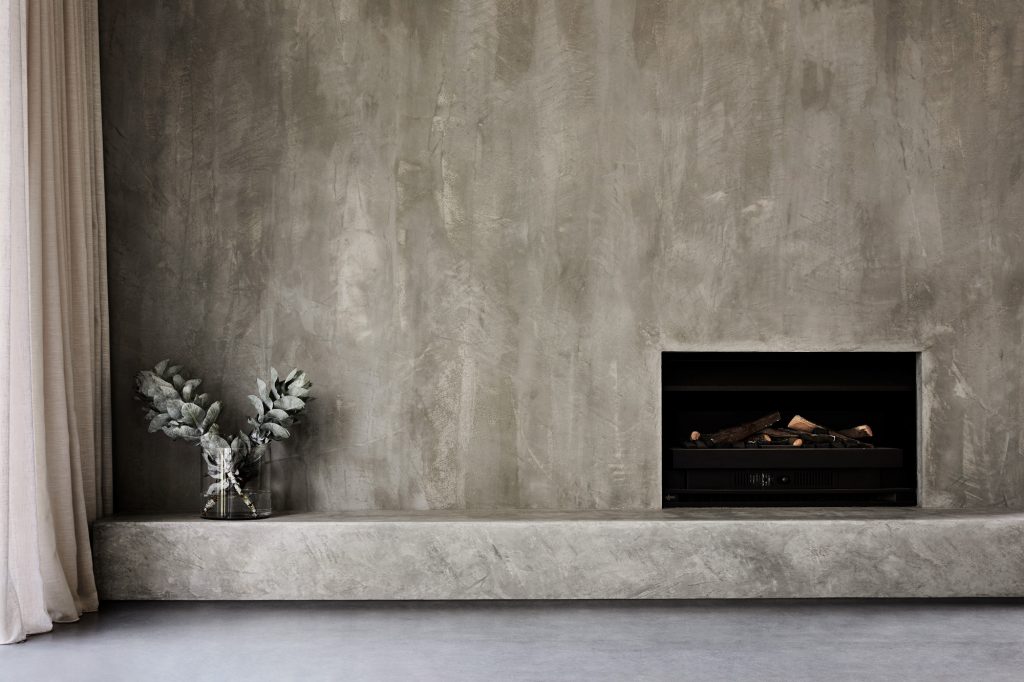 With the concrete floor, wall and custom concrete plants, there is a comforting unity to the fireplace, which bookends the living zone.
"It's deliberately pared back so that the kids can overlay their toys and play, still creating a lived-in family environment without it feeling too conflicted and chaotic" adds Weatherley.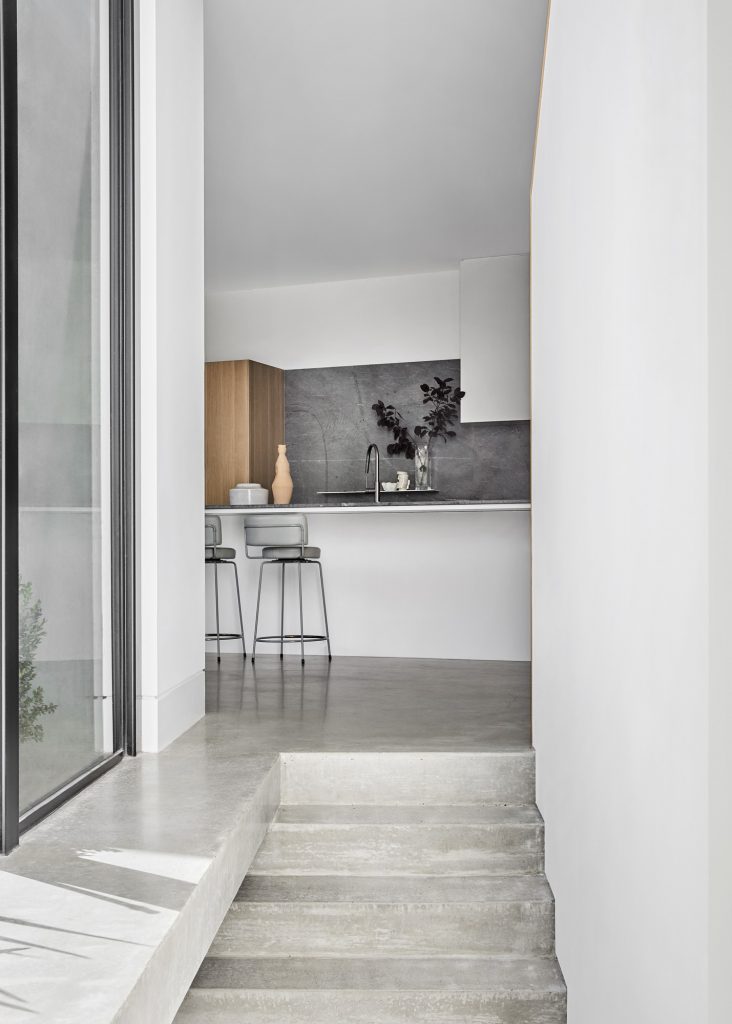 In essence, the project has generous spaces that are freed up openly to the backyard, making it the ideal family home.
"When people walk into the space, I want it to feel calm and unpretentious, like it's an understated urban retreat."
Creating "transformative, mood-affirming interiors", Studio Amble is a small studio led by Weatherley and based in Melbourne.
Photography: Lillie Thompson.
In Sydney this week, channelled "modest fisher-cottages" in its latest project – a take on the modern kit home-turned holiday house in the Bundeena.