All images appear courtesy of Pham Tuan Viet Architects.
The Icon Cafe, located within the new Icon apartment buildings by Jackson Clements Burrows and Pace Development, lies on the corner of St Kilda Road and Wellington Street in St Kilda. Its colourful facade is undoubtedly eye-catching, but it is not only its unique external structure that makes this building noteworthy. The Icon Cafe brings to the building a particularly cool Scandinavian touch, which sits in stark contract to the building's loud artistic exterior.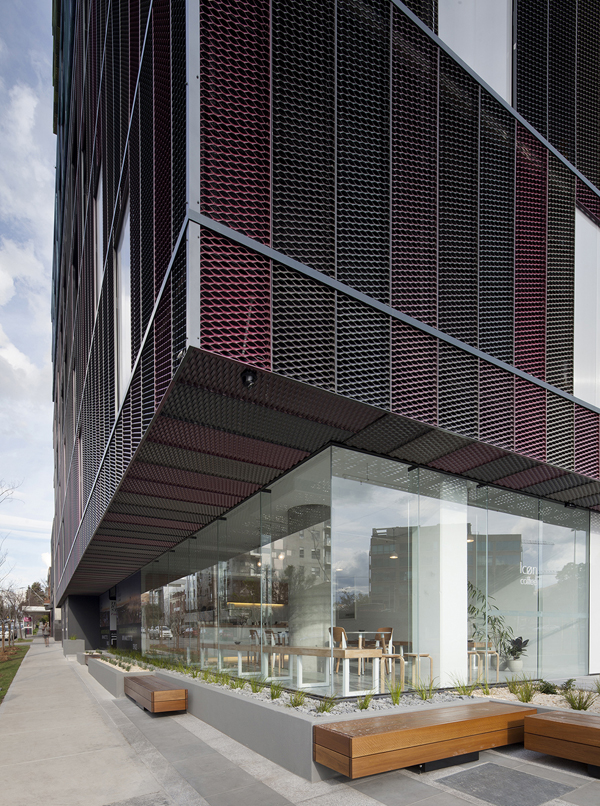 Pham Tuan Viet Architects – a Melbourne-based emerging architectural practice – has prior experience across residential, commercial, public space and urban design sectors, with Icon Cafe its entrance into the hospitality sector. As a relatively new practice, its vision is to develop exciting, playful and thoughtful architectural projects in close collaboration with their clients. The practice is also environmentally-conscious, using sustainable materials wherever possible.
Icon Cafe offers panoramic views, providing patrons with an almost-theatrical experience. With a size of only 58-square-metres, Pham Tuan Viet Architects has used neutral and light tones to open up the space. Long benches have been selected instead of smaller tables to further maximise the use of space. The double frontage with glass walls gives the illusion of a greater cafe size, with patrons able to look out onto the street and observe the eclectic mix of characters that St Kilda is famed for housing.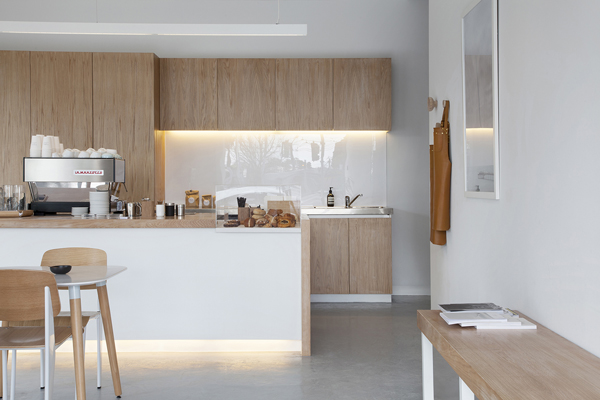 The raw concrete texture of the existing round column provides patrons with a reminder of the building that sits above the cafe, though Pham Tuan Viet Architects has paid careful attention to the way that stone, glass and wood interact within the space. American Oak veneer cabinets, bench tops and seats have been used with a Ghost Gum stained finish.
From a sustainability perspective, Pham Tuan Viet Architects has taken advantage of the abundance of natural light that the space offers, minimising the amount of artificial lighting required for the space. Hidden warm lights under the bench tops lighten the space, while the designers have opted for  handmade porcelain pendant shades with energy saver lamp holders to enable the client the flexibility to potentially convert to LED lamp choices as technology evolves.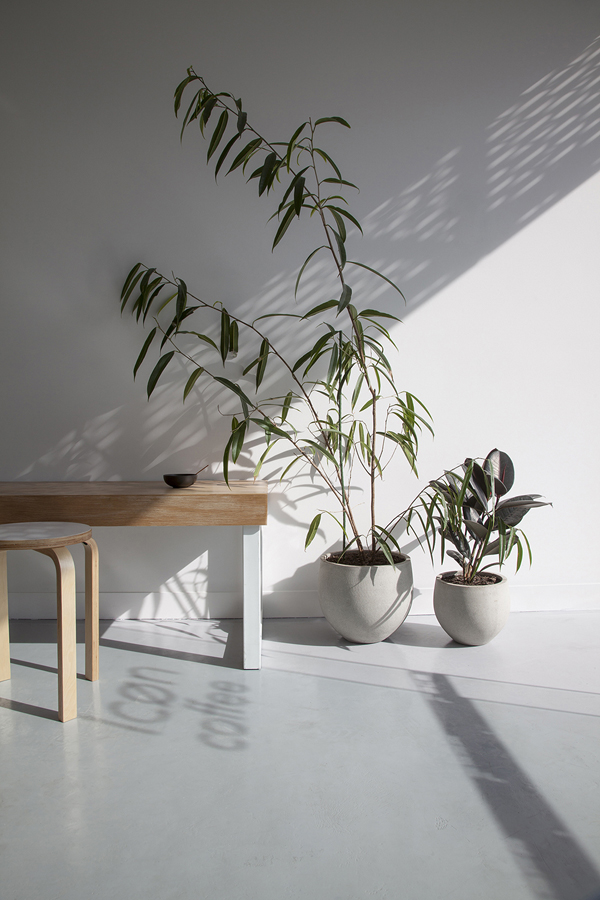 The Icon Cafe has made, and will continue to make, an important contribution to the vibrancy and buzzing environment of one of Melbourne's most noteworthy and unique precincts.