Bringing a minimalist, but highly detailed café fitout to the outer eastern suburbs is the latest project by Biasol. Little Hugh is inspired by the industrial influence of the surrounding neighbourhood, which is expressed subtly through the fabrication of a complex series of tessellated panels.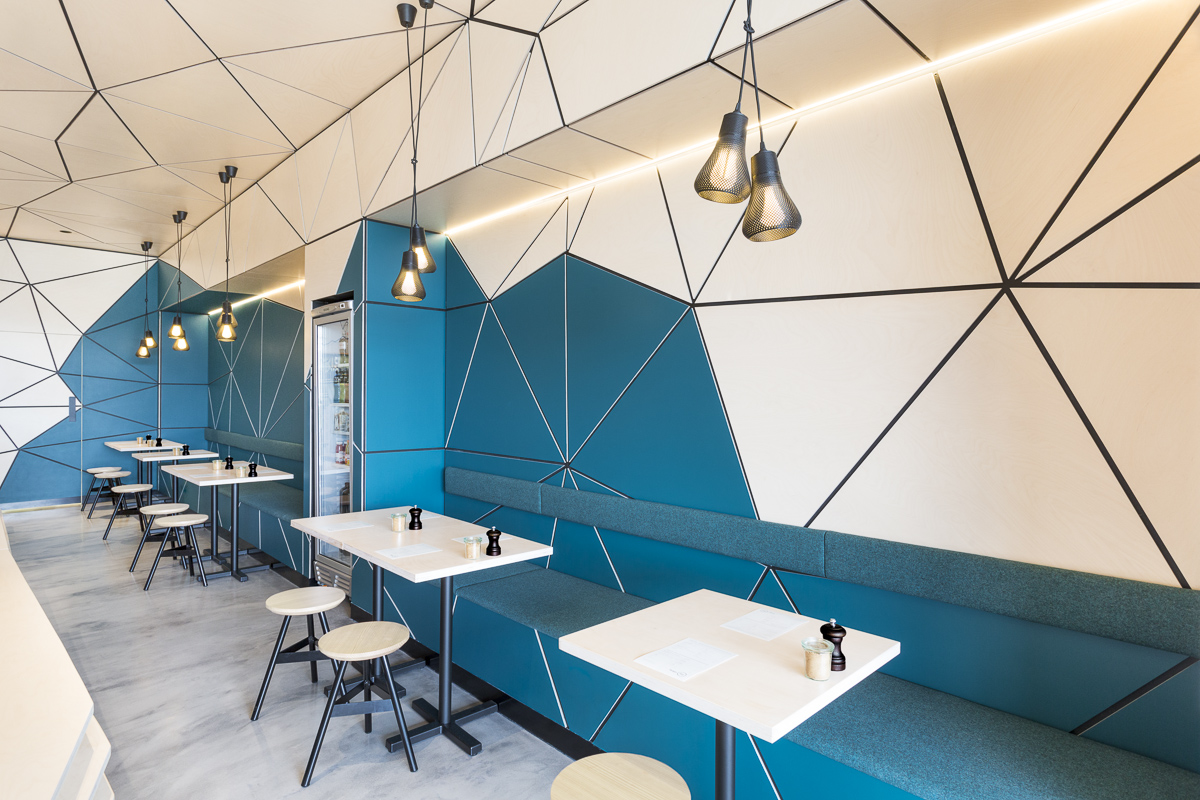 An exploration of Delaunay triangulation, the outcome forms the basis of the interior concept and branding expressed an array of angled, tessellated panels that wrap the walls and ceiling. The geometries were achieved through experimentation with digital tractor points and modelling, and then fabricated via CNC machining. This process ensured each interlocking panel would fit together seamlessly.
"We modelled the tessellated panels extensively before we started production. This process helped us to create a seamless finish that flows across every surface."
In terms of materiality, the space uses one bold teal colour as a contrast against the lime-washed birch panels. Together they create a fresh and striking palette. Banquet seating along the wall is integrated with the same bold teal colour, made in a Kvadrat fabric. Minimalist tables and Biasol's own-designed 'Tremezzo' stools round out the furniture.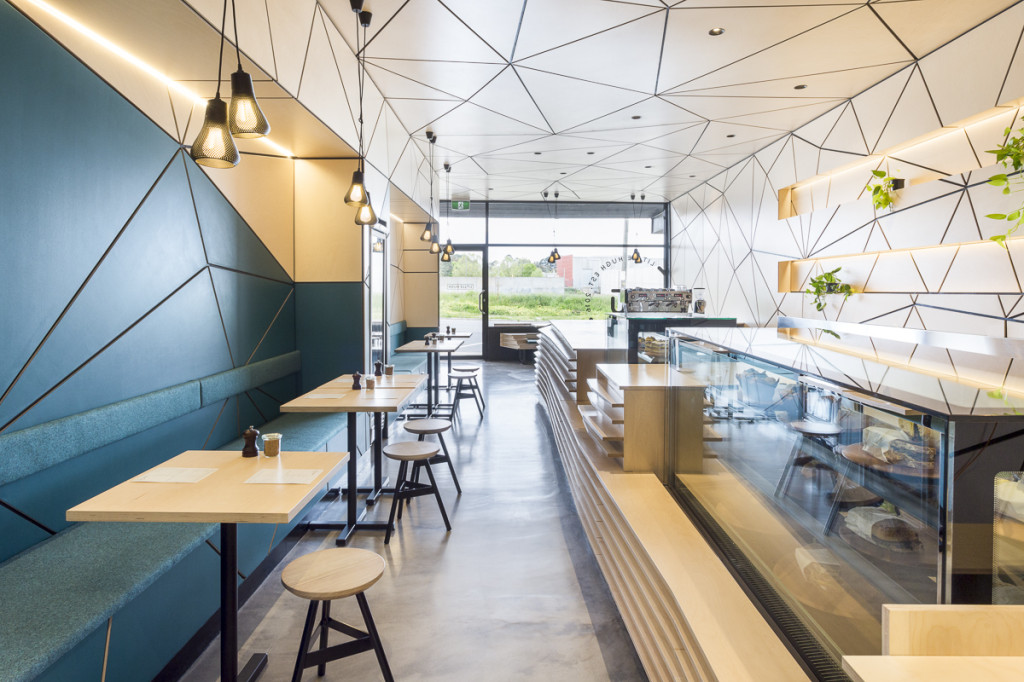 As a centrepiece within the 110sqm space sits the service counter. Designed with angles and facets along the surface, it appears as a linear sculpture in front of the complex, triangulated array. Blending the long sinews from the counter up into the wall pattern, carved out pockets allow for necessary display items and even a spot of greenery. Positioned on the short end of the L-Shaped counter is the matching teal coffee machine, positioned to face the entrance as a nod to the space's new purpose.