Article by Matt Woods
Photography by
Images appear courtesy of Matt Woods Design.
From the ashes of the once-institutional Danks Street Depot rises the second iteration of Devon Cafe: Devon on Danks.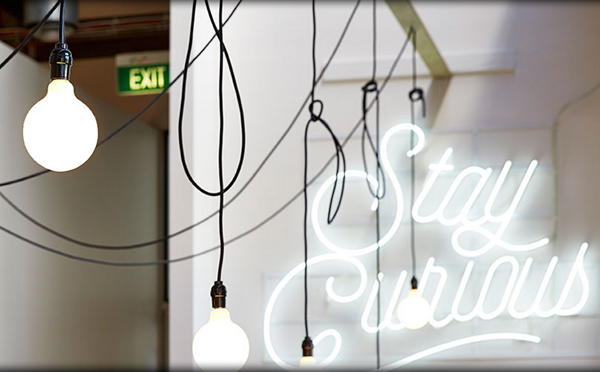 With already solid foundations, the challenge here for Matt Woods Design was in holding the client back from changing the interior building fabric for the sake of change. As such, the practice developed a light touch approach, maintaining the focus on the existing high-vaulted ceiling and timber features.
An unfurling string line provides a reference to the original design at the Devon on Devonshire flagship store, providing a main interior feature. Matt Woods Design also assisted in the development of painted and custom graphics, along with the quintessential neon sign, which was necessary for the client.
Repurposing the space fit in well with the Matt Woods Design ethos and further sustainable steps were made in the form of a new VOC-free paint scheme, low-energy lighting fittings used throughout and recycled bespoke tabletops, chairs and stools.