While so much from the eighties has fallen from memory, the classic lines of Pries of Hanover winner Guido Canali's first stainless steel oven for Smeg remains timeless. Granted, the Classic has evolved over the past 30 years, but fundamental design elements such as the simple control knob and slim bar handle have remained key to the aesthetic appeal.
Moreover, Canali's exacting architectural design principals have shaped the visual and functional expectations that have evolved with the brand. These include the very sharp meeting of steel and glass with simple straight and elegant lines that has become the hallmark of not just the Classic, but Smeg in general. Just as importantly, the functionality is superb with the Thermoseal Cavity ensuring energy-efficient, even cooking. The result is crisp pastries, succulent roasts and amazing cakes.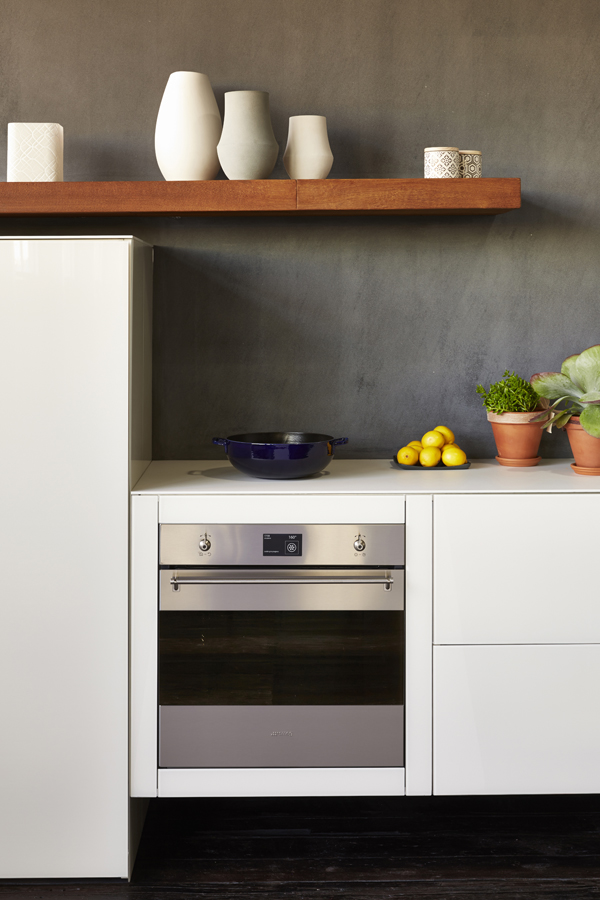 The latest to expand this offering is the 2015 version which, in many ways, is closer to the original with technology now invisibly integrated and the clean lines allowed room to breathe. Indeed, what makes the evolution of the Classic particularly pleasing is the lack of change. Nothing has been changed for change's sake. Rather, the aesthetic refinements are driven by technological advancements that have allowed the steel and glass an even closer alignment or the glass a darker unlit shade. And of course, digital technology has allowed the clock to be integrated along with SmartSense and SmartSense Plus functionalities.
The latest advancements include fingerprint-proof steel, high visibility glass, Pyrolytic and Eco Pyrolytic Cleaning, 50 Smart Sense and myriad programming options. The technology just improves and improves with Soft Close Door – yes, soft door close – you can back-kick the door as you take the roast to the table and it won't slam shut!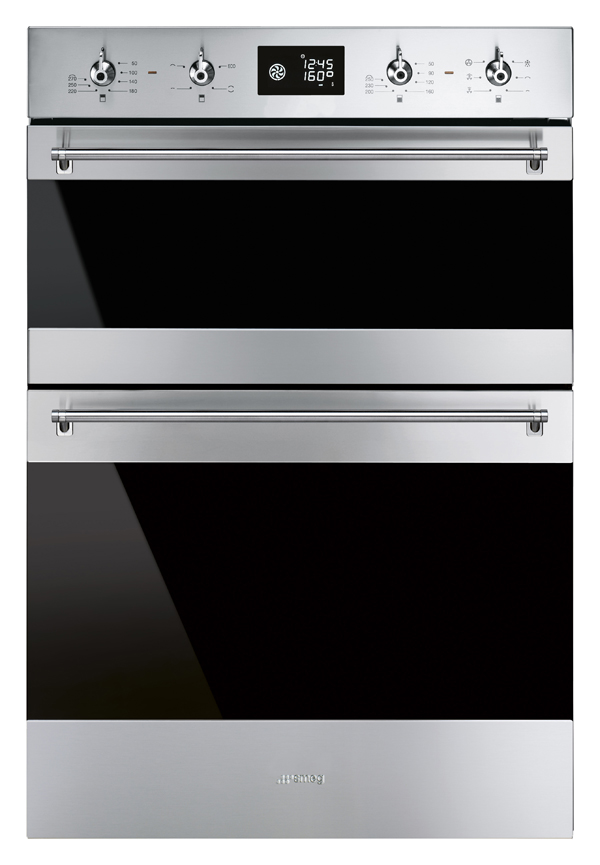 Canali's design remains one of the best and Smeg have done well to recognise this by continuing the expansion of the range whereby the Classic functions as the blueprint from which modular versions are drawn. Presented as three width options – 60, 70 and 90cm – the ovens become a system, where a compact oven, coffee maker and classic oven for example, can sit one above the other in a streamlined stack. Alternatively, drawers add depth to compact iterations allowing vertical compositions an integrated streamline appearance. Internally, only the height differs meaning that trays and racks can shift between the compact and classic.
The visual beauty of the latest Classic is its simplicity. Slim, austere and in keeping with Canali's design vision, its application into the modern home is without bounds. As interior designer, author and product designer Greg Natale explains, "I really like the elegant lines and minimal material use, and I know they work, so I'm comfortable recommending them to clients." What makes it a favourite with chefs, however, is its approach to cooking that adds nothing but perfectly even heat!
All images appear courtesy of Smeg.