At the helm of the strong female-led LAHAUS, Lara Staunton is bringing bespoke design to the West, one soft-toned and bold-textured space at a time.
Interior designer Lara Staunton knows the challenges of being a mother and a working woman.
She remembers working on the design for Coco & Lola, a boutique womenswear store in Double Bay, Sydney, in 2019, shortly after having her son.
"That was the first time that I really questioned myself. I was identifying with becoming a mum and trying to keep the work and creative thought process going," Staunton recalls.
For a moment, she wondered whether it was possible to be both a mother and innovative designer. But then, true to herself, she rolled up her sleeves and kept going.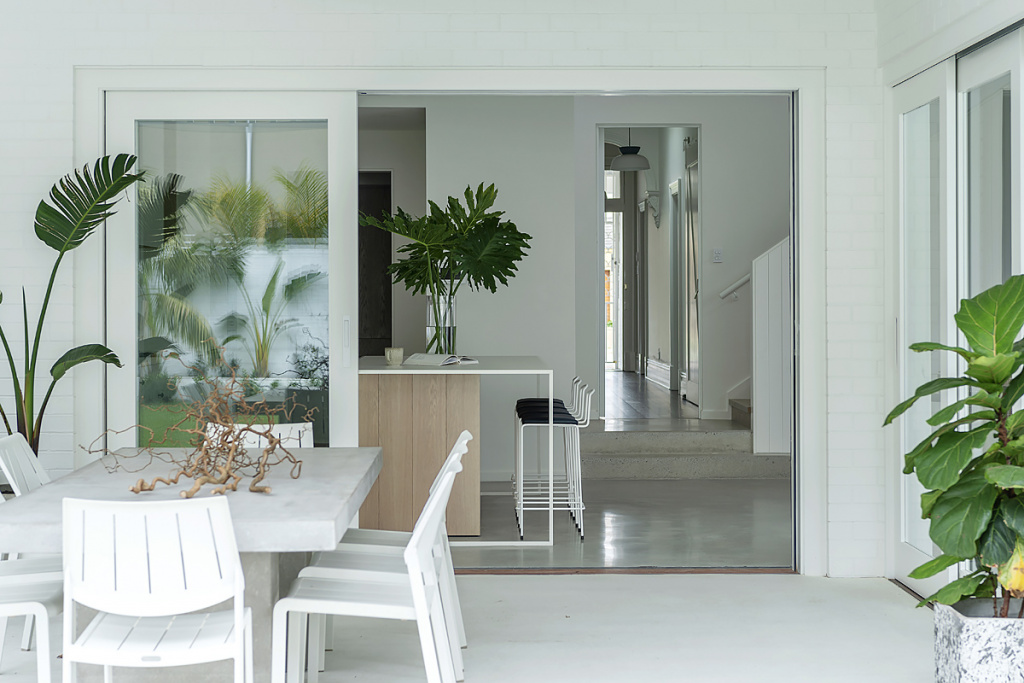 "That's just what women do; they multi-task, take it on board and just get it done," she explains.
"You can't lose your drive. You can't lose your identity when you become a mum. I now understand that I am a better person, and a better mum, if I can keep my identity and be both a creative and a mother."
Coco & Lola Double Bay was awarded a commendation at the Design Institute of Australia, Western Australia Awards.
The Sydney terrace is a feast of soft tones and bold textures. Blush interiors exude warmth and elegance, while marble curves strike a bold contrast against the textured plaster stairway. The design embraces strength in feminine style – the boldness of pink.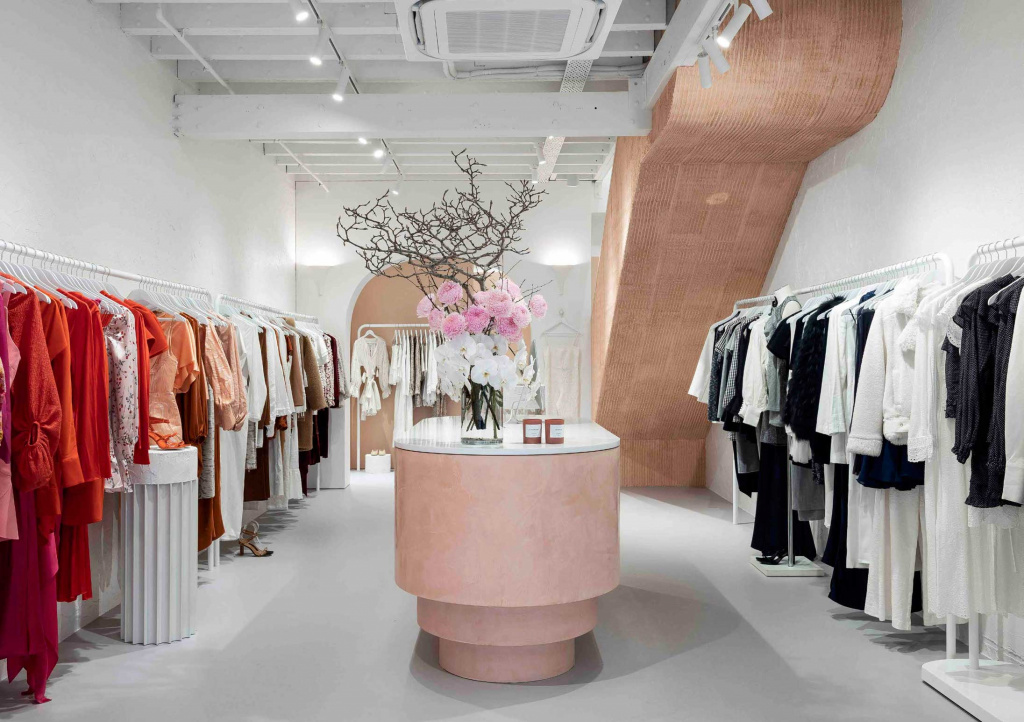 Staunton describes an intuitive process that led the design decisions. "It's a matter of not overdesigning spaces – knowing when to stop, and when it doesn't feel right."
This nuanced attention to timeless, considered design has seen LAHAUS, the studio Staunton founded in 2013 as a 25-year-old, prosper to become a leading Western Australian practice.
A female-led studio, LAHAUS is built on functionality in design and nurturing relationships: connection, people and ideas are the centre of the studio's work.
Staunton's business partner, Kerry Smart, came on board in 2014 as the commercial director.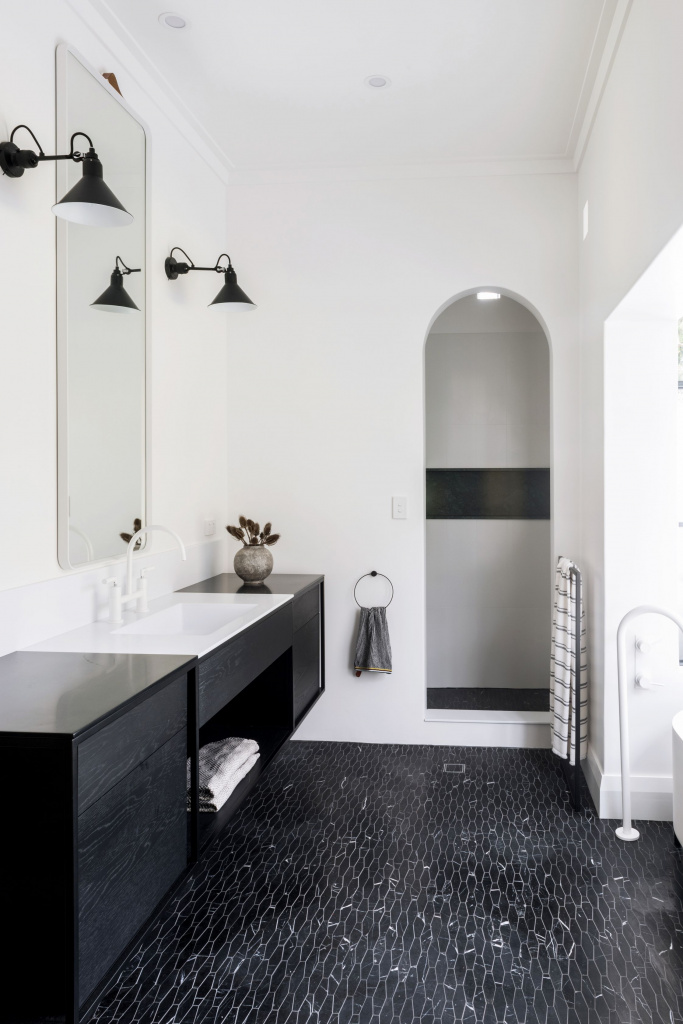 "Our two skill sets complement each other really well. I'm the creative with the far-fetched and sometimes unbelievable ideas, and Kerry has the strong commercial, logistics and financial side," Staunton says.
The team includes three other powerhouse women: Rebecca Horton (senior interior designer), Pia Hofman (graduate architect) and Elizabeth Dempsey (documenter).
Staunton, who was born in Zimbabwe and started her career in an architectural firm in London, has always done things on her terms, but starting her own studio was never a clear intention.
Initially built through referral and networks, LAHAUS is relationship-driven, with a strong sense of community and care that extends to colleagues and clients.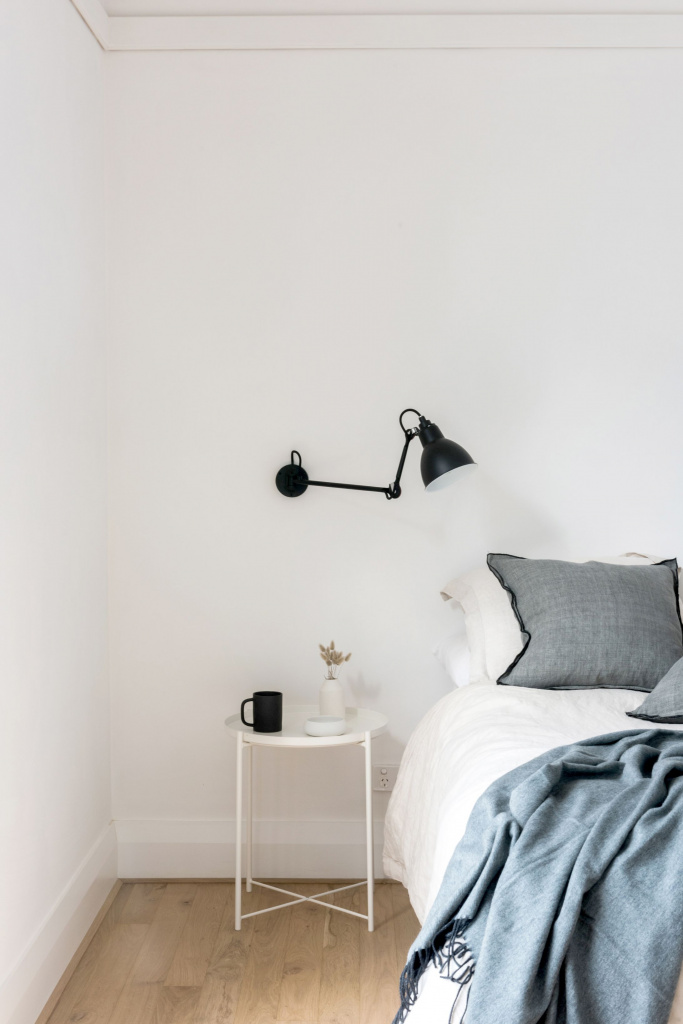 "Values of community and respect are carried into our studio environment. We have a very strong team and we treat each other really well. It's very much about nurturing and supporting each other."
The studio has established strong bonds with residential and corporate clients alike. These relationships begin with an extensive briefing process that covers the client's intent and unique relationship with the space.
"We create spaces that feel good to be in, and that's about connecting with clients' history and their experience of materiality," explains Staunton.
"It's not just about picking and choosing finishes – it's much more about engaging with space and understanding how you can change a space on an emotional and aesthetic level."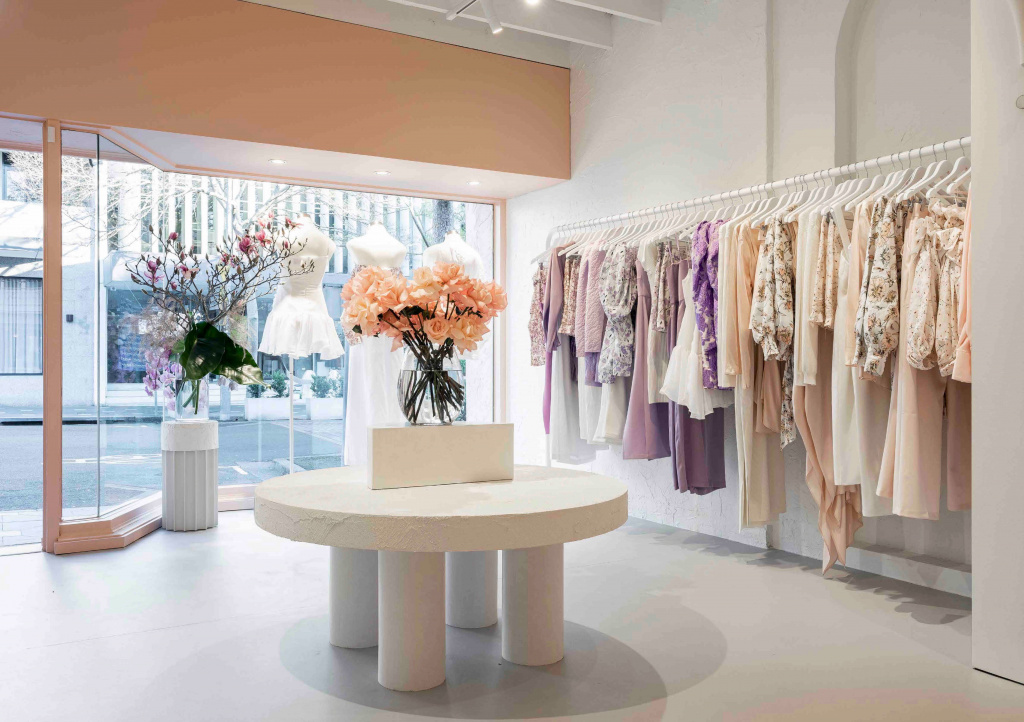 The studio's signature style draws inspiration from the natural environment: raw materials, natural light and neutral tones are harnessed to create simple, purpose-led spaces.
This approach is showcased in the studio's 2018 Beach house project, a coastal property in Cottesloe, Perth. The 1920s home was remodelled, and its existing Federation architecture was extended for a young family of five.
Coastal tones throughout this modern, natural space bring a northern European feel to the interiors. Clean lines extend from the home's gabled frontage, through its expansive light-filled interiors and polished concrete floors, opening to the garden and coastal surrounds.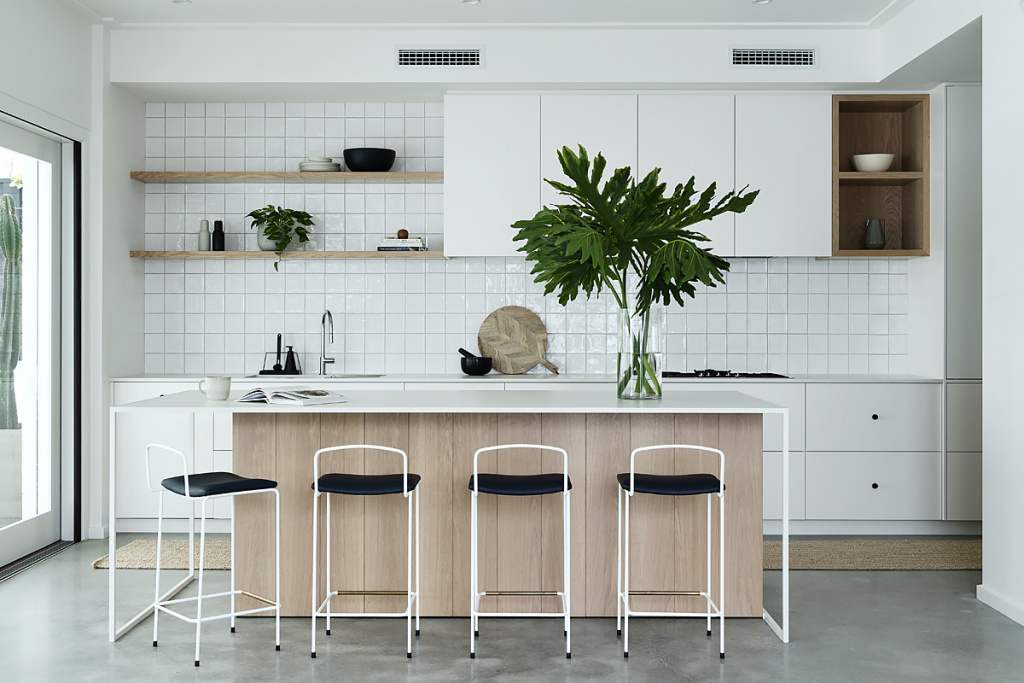 A key feature is the stand-alone free form fireplace, which was treated with a speciality lime finish – a strong, tactile and timeless feature in the space. Staunton laughs as she remembers the builders and stonemasons who were "mortified by the whole concept" of painting it and treating it as she did. Yet the client loved the centrepiece.
One of LAHAUS's key values is to promote the value of interior design. This is particularly important in Perth, Staunton explains.
"Perth is an extremely challenging city to live in and be creative," she says. "Though there are pockets of interest in boutique interiors, the value of design is, on the whole, underappreciated. Urban sprawl and a booming homebuilder industry often win out."
Over the past decade, the tides seem to be turning toward bespoke design. Part of this is a push to restore, rather than flatten, existing architecture – as LAHAUS achieved with its 2018 renovation, The Villa.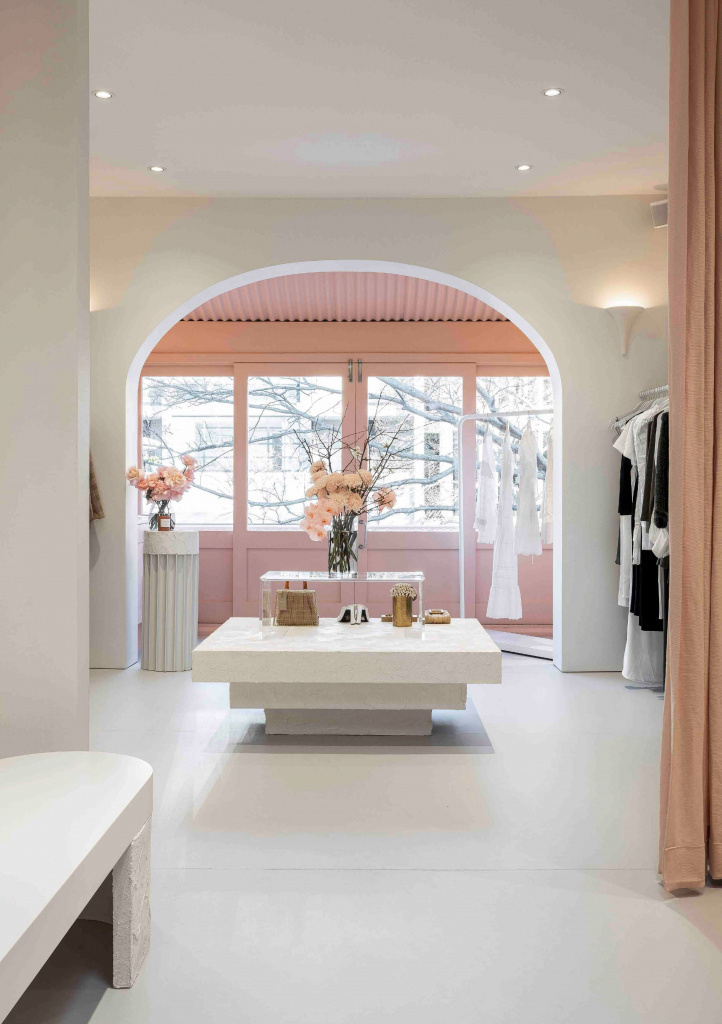 Perth architect Geoffrey Summerhayes designed the original house in 1988. Staunton explains the redesign of the four-bedroom home paid homage to its original architectural intent, giving it a second life.
Originally painted a deep ochre, with terracotta floors, the home had taken on a Tuscan feel. The dolce vita appeal is still alive, yet enhanced, by LAHAUS. No changes were made to the floor plan – the original windows and doors were replaced with custom-designed steel windows, which became a feature of the home. The Villa won best residential project in the 2018 DIA WA awards and the Best of State Award in the Australian Interior Design Awards 2019.
Upon completion of the redesign, Summerhayes' daughter contacted the studio.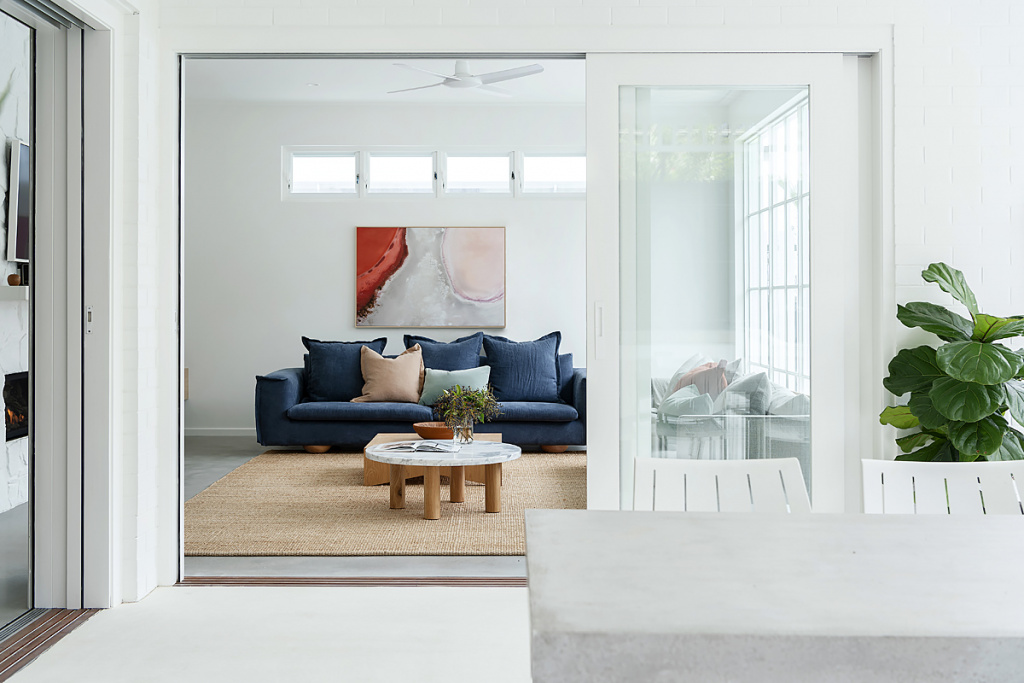 "She wrote us the most amazing letter, saying how appreciative and proud her dad would have been to see the house in its second life," Staunton says.
"It was such an important moment in my career, it was really special."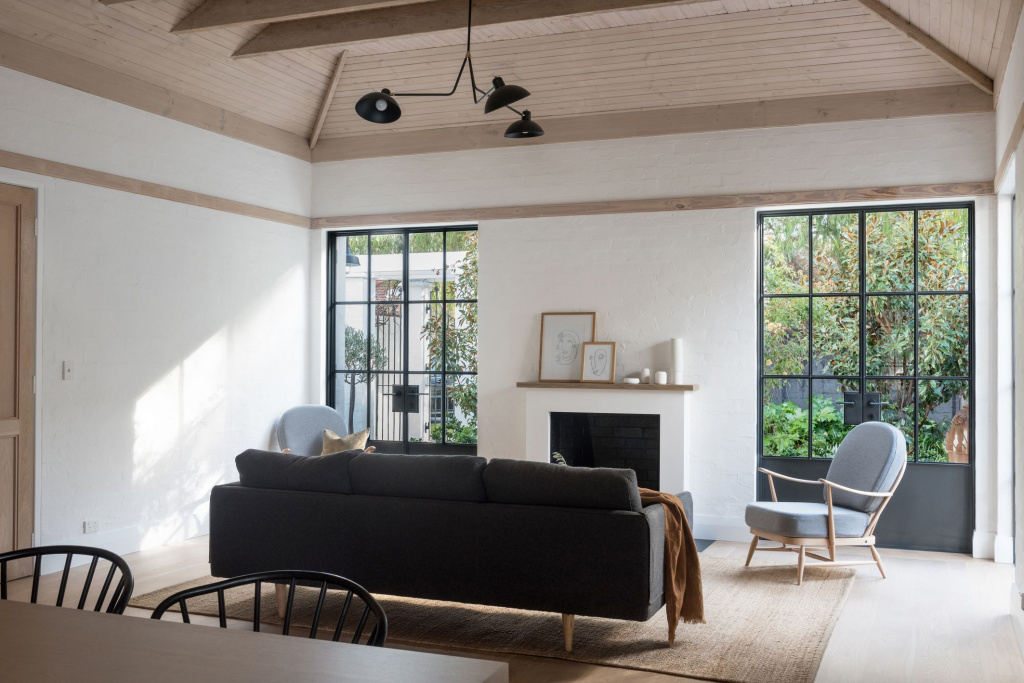 In 2019 the studio received a commendation for the Emerging Interior Design Practice Award at the Australian Interior Design Awards. It is clear there are more milestones and successes to come.
Modern, inspired, with a maturity of design practice, LAHAUS is taking its place as a key player in Australian design.
This feature is part of our ongoing interview series with Australian designers and architects. Check out our most recent chats with furniture and bathware designer Thomas Coward, Melbourne design luminary Christopher Boots, up-and-coming editorial darling Alicia Holgar and Sydney stylist and interior designer Claire Delmar.
Lead photo: Jody D'Arcy.