For our latest lookbook, ADR is exploring eight interior and outdoor spaces that demonstrate the enduring popularity and warmth of timber.
This selection is from our IDEA 2022 finalists and displays the confident and cohesive use of wood as a dominant material.
---
Courtyard house, Ha Architecture with Kihara Landscapes and styling by Jess Kneebone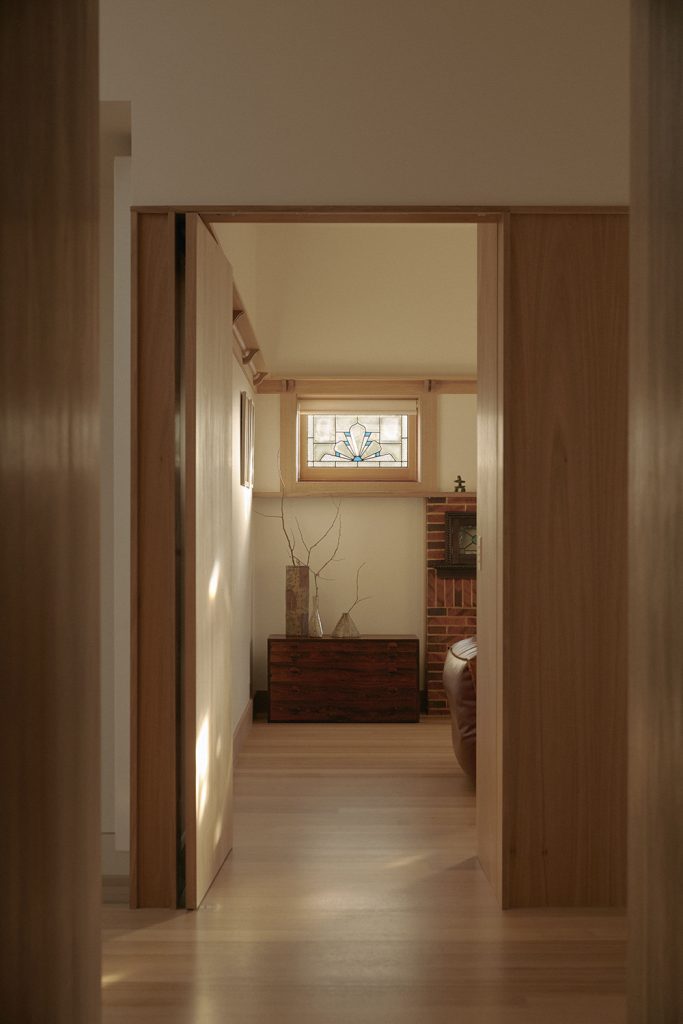 Situated in the inner eastern Melbourne suburb of Hawthorn, Courtyard house is a Heritage-listed interwar bungalow owned by a professional couple.
Creating a modest and calming home, Ha Architecture set the tranquil mood with a timber-lined entry inspired by the original Deco interior.
"Operable timber screens and cladding provide relief to the heavy materials of the existing house – and allow the inhabitants to adjust for changing light and climatic conditions," says Ha Architecture.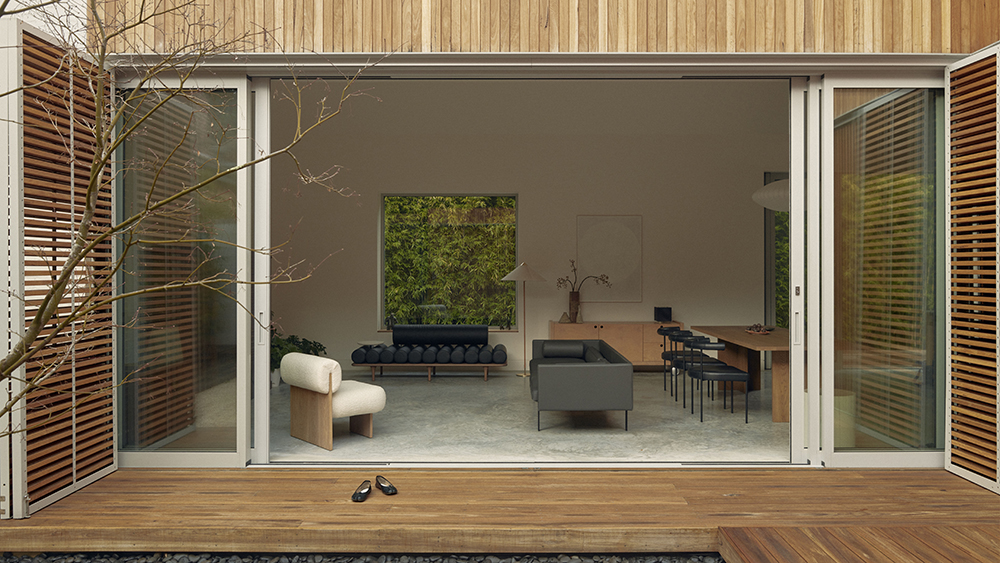 See more images of Courtyard house.
---
Henne Prahran, Brahman Perea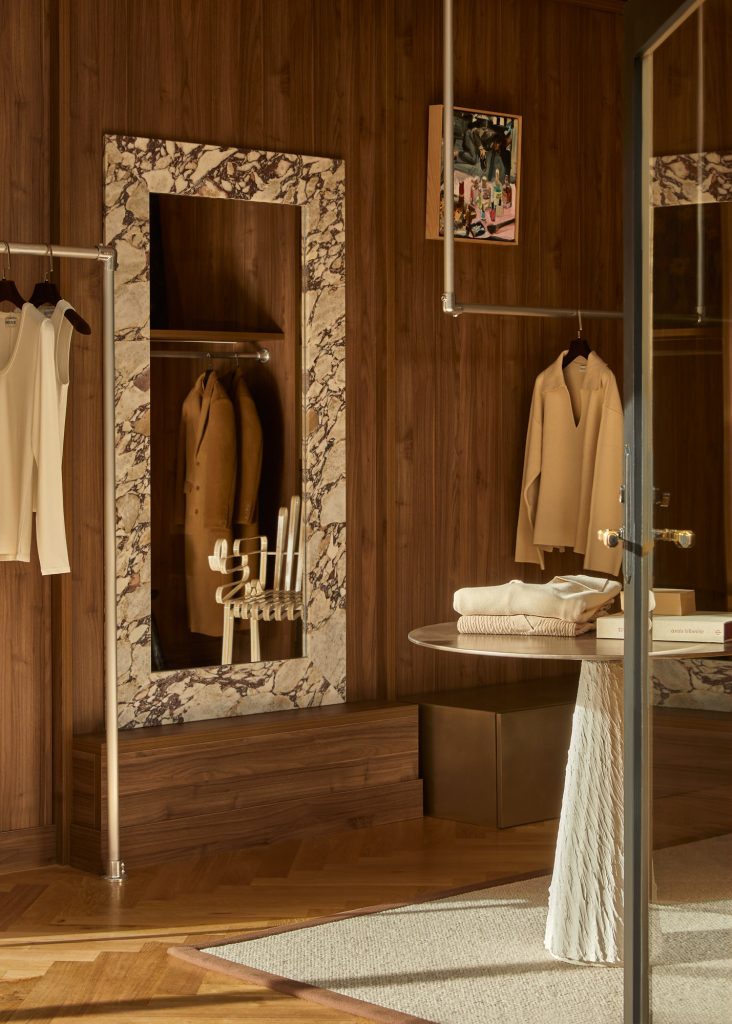 Inspired by the sophistication and evolving narrative of the Henne woman, Henne's first Australian boutique on Melbourne's Greville Street cultivates an atmosphere of artistic reverence.
Set within two quaint terrace shops in Prahran's village precinct, Henne unfurls as a series of elevated, experiential spaces to discover within a cosy but elegant timber interior.
Henne also showcases the power and warmth of timber to complement and elevate rich colours such as red and blue.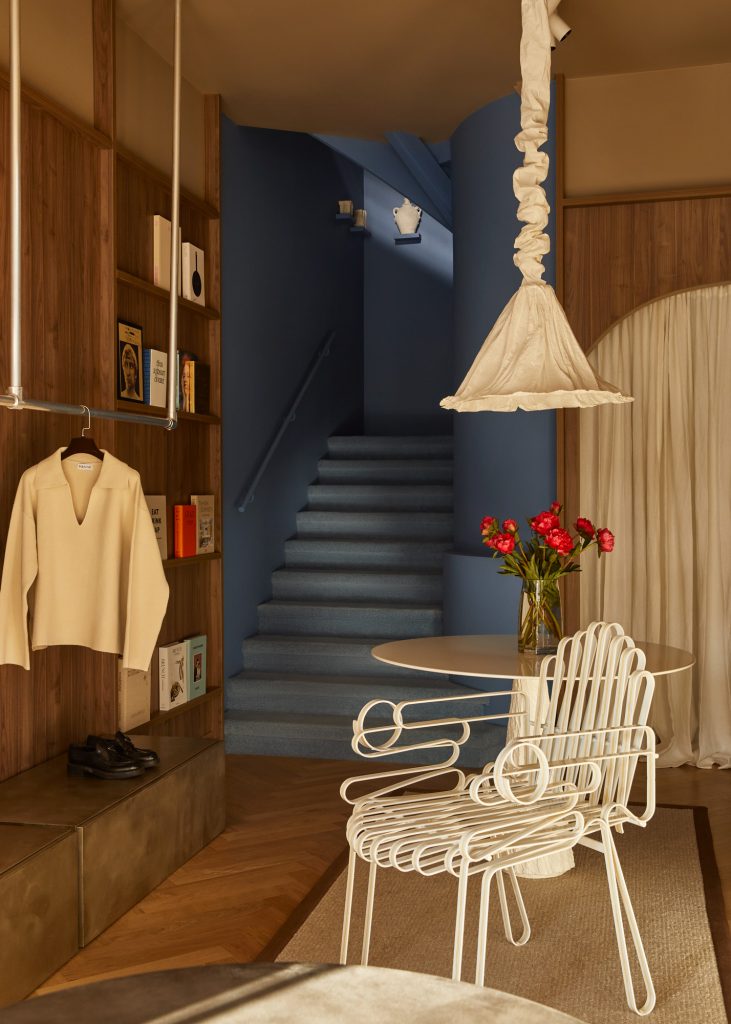 See more images of Henne Prahran.
---
Hütt 01: PassiveHouse, Melbourne Design Studios (MDS) with styling by Belle Hemming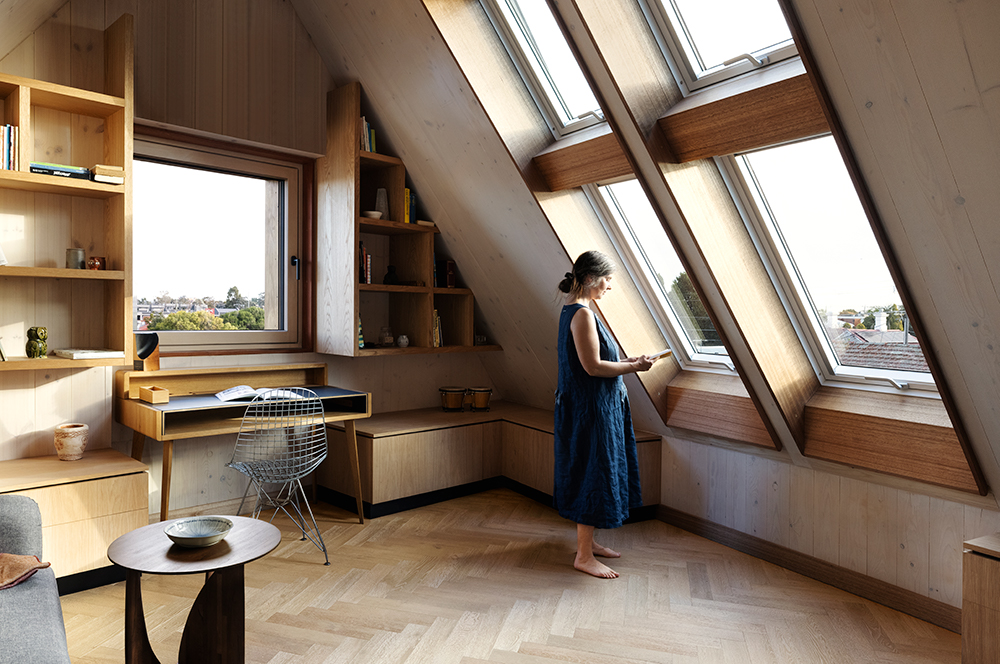 Bright, comfortable and playful, this project exemplifies a better way of building and a more sustainable way of living in a net-zero-energy home in Melbourne.
Designed for a young family, the layout provides interior and exterior connections across all three levels, creating a relaxing inner urban oasis on a tiny footprint.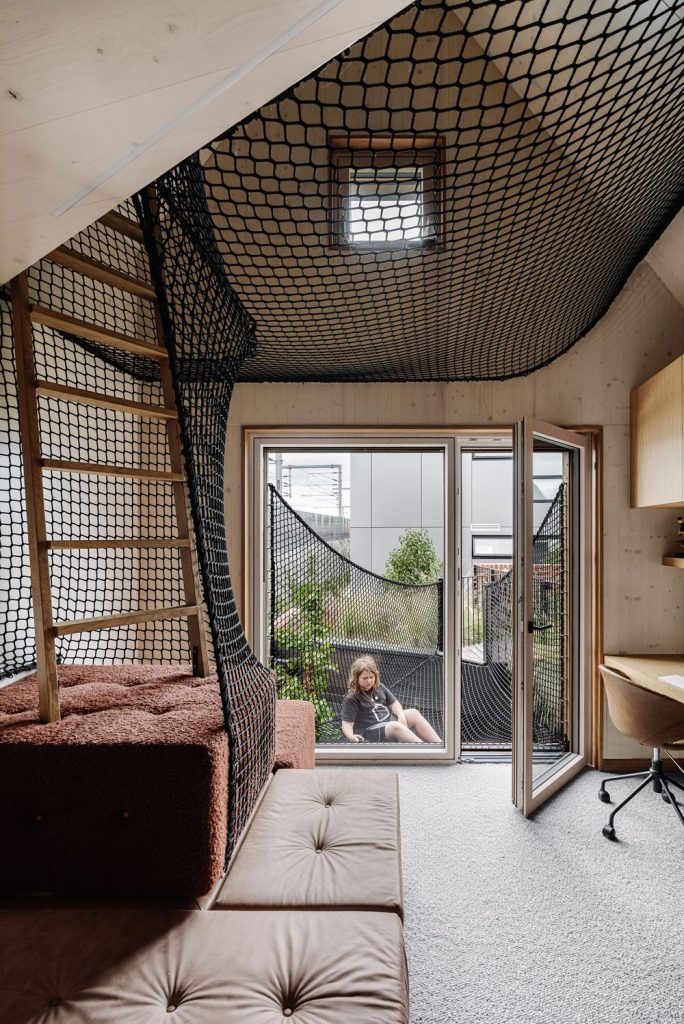 See more images of Hütt 01: PassiveHouse.
---
Autumn house, Studio Bright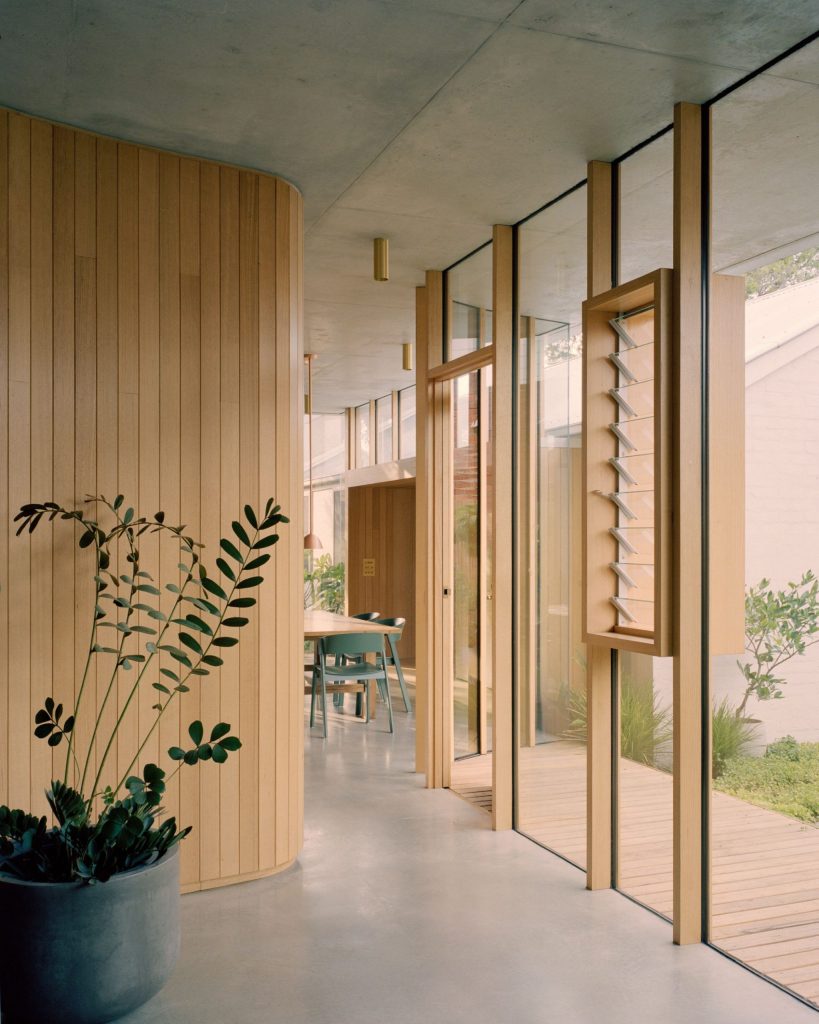 Autumn house negotiates the need for refuge, retreat and privacy, while also engaging with its urban context.
An extension to a Victorian terrace with a 1980s renovation by architect Mick Jörgensen, and a mature backyard elm tree, the project adds a new layer carefully stitched into and around these constraints.
The interiors mimic the outdoor landscape with gentle timber panelling as if a homage to sunlight and the organic environment.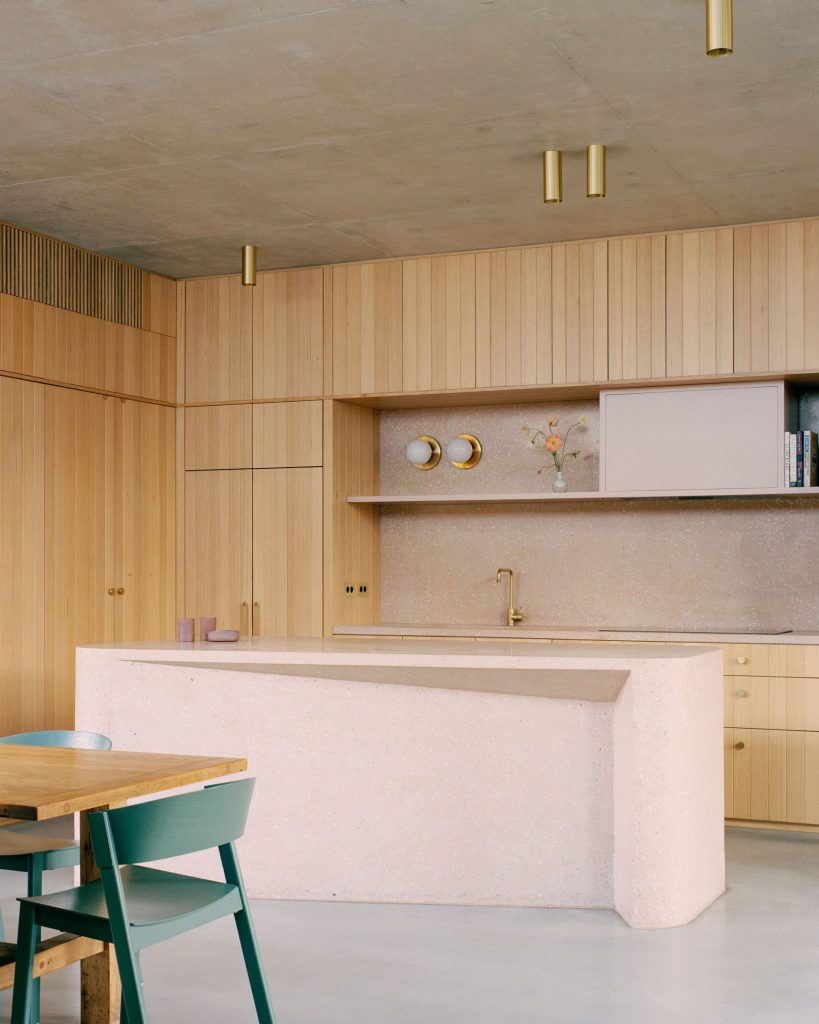 See more images of Autumn house.
---
The Woollahra Hotel, Richards Stanisich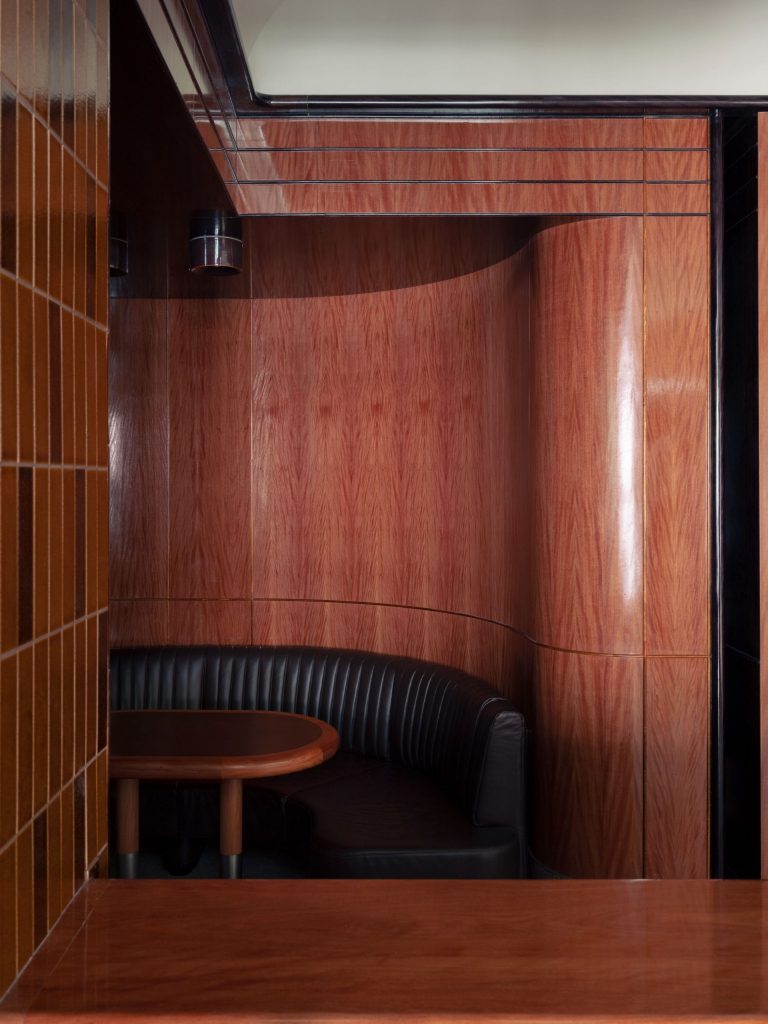 Richards Stanisich took the classic Australian tiled pub as a starting point to create an aesthetic with polished timbers, tiled walls and poured terrazzo floors.
Originally constructed in 1938, The Woollahra Hotel has gained a far greater impact on the food scene with its glossy and intergenerational look.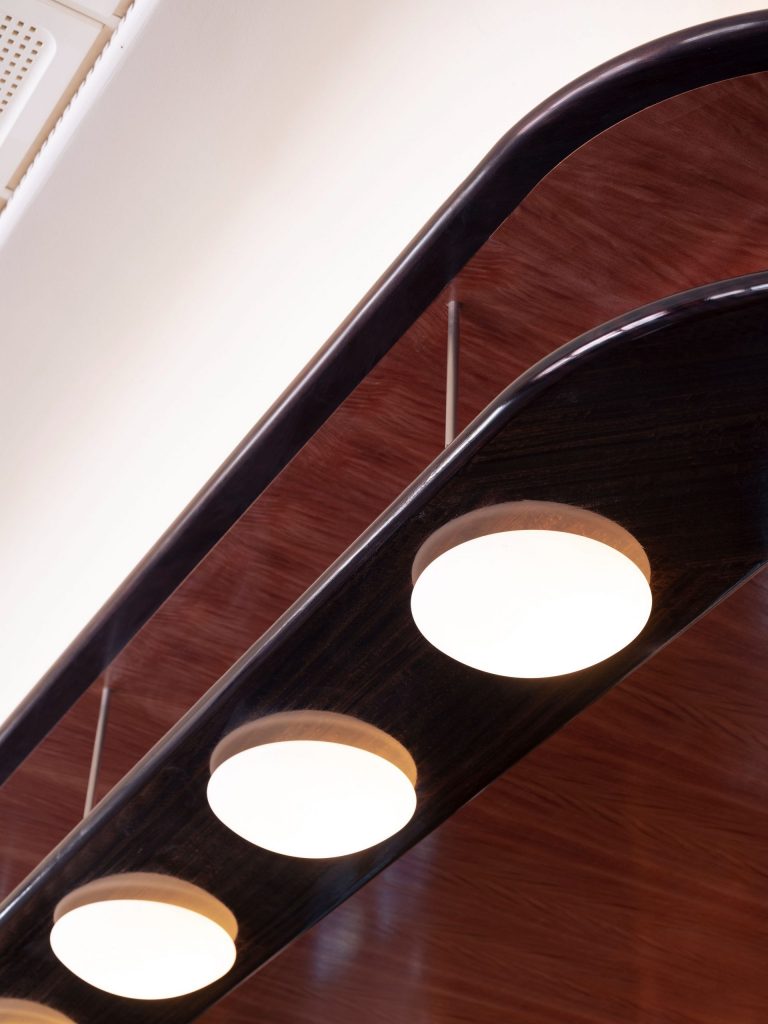 See more images of The Woollahra Hotel.
---
The Bridge house, Kister Architects with styling by Jess Kneebone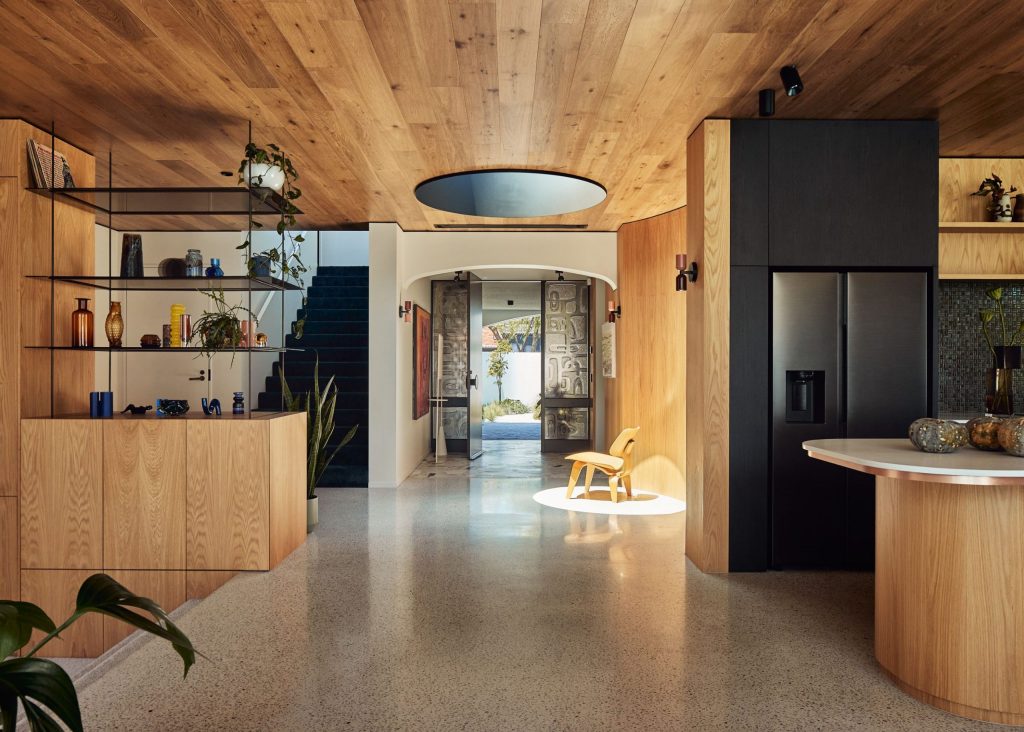 Referencing the home's Modernist beginnings while designing a contemporary extension for a growing family was key to this project.
The Bridge house is drenched in wooden finishes from the walls to the top.
This space also illustrates the symbiotic relationship between timber and geometric shapes, a love letter to retro design.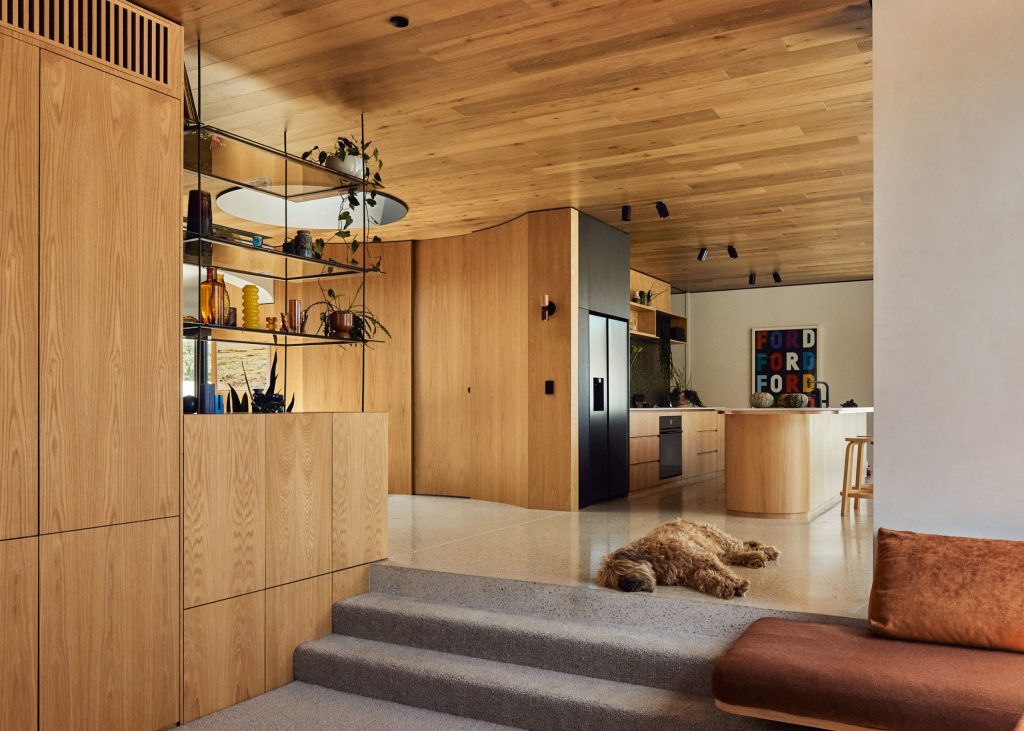 See more images of The Bridge house.
---
Froebel Carlton, Silvester Fuller with Openwork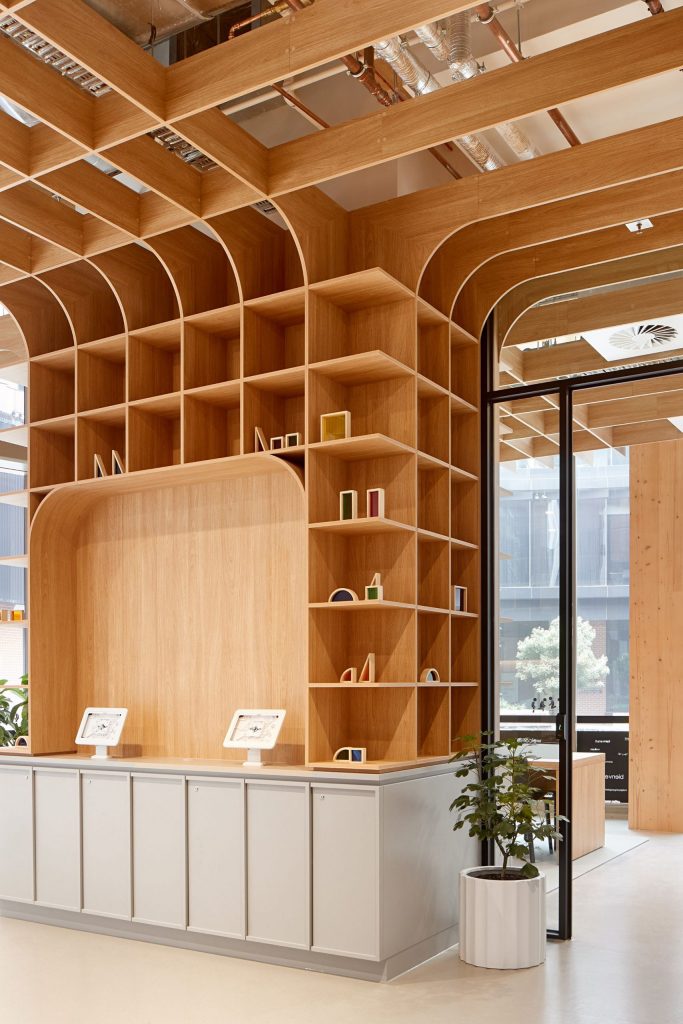 Froebel Carlton is an 'Early Learning and Wellbeing Centre' located within the Melbourne Connect precinct in the heart of Carlton.
The design redefines inner city early childhood education in a vertical setting covered by a timber latticework super-ceiling supporting a broad range of experiences for children.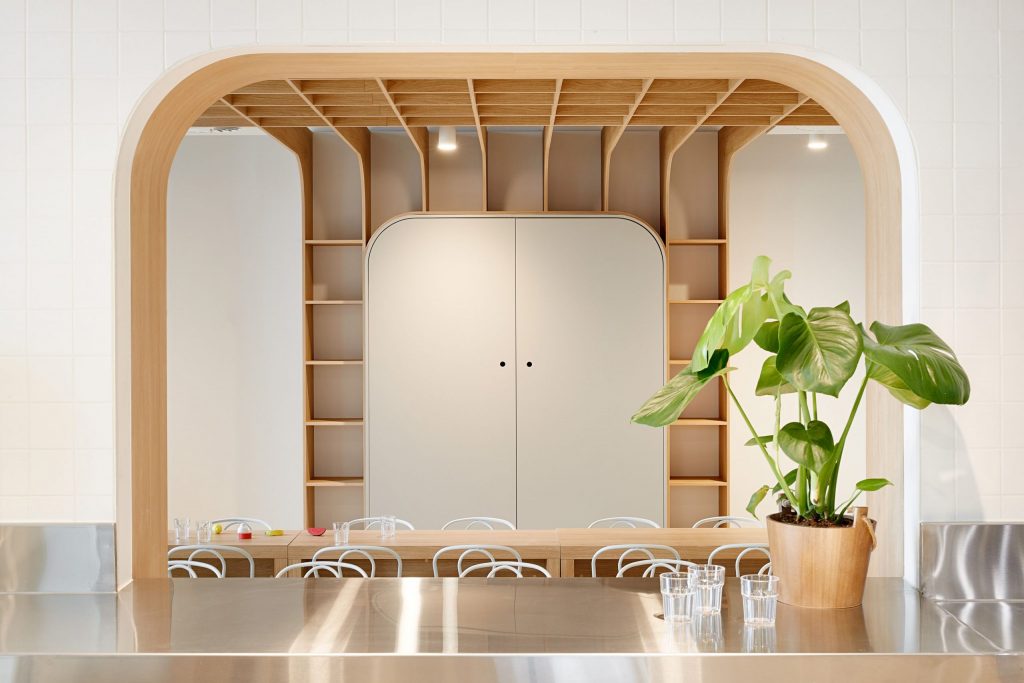 See more images of Froebel Carlton.
---
Handpicked Wines Cellar Door, Platform by DesignOffice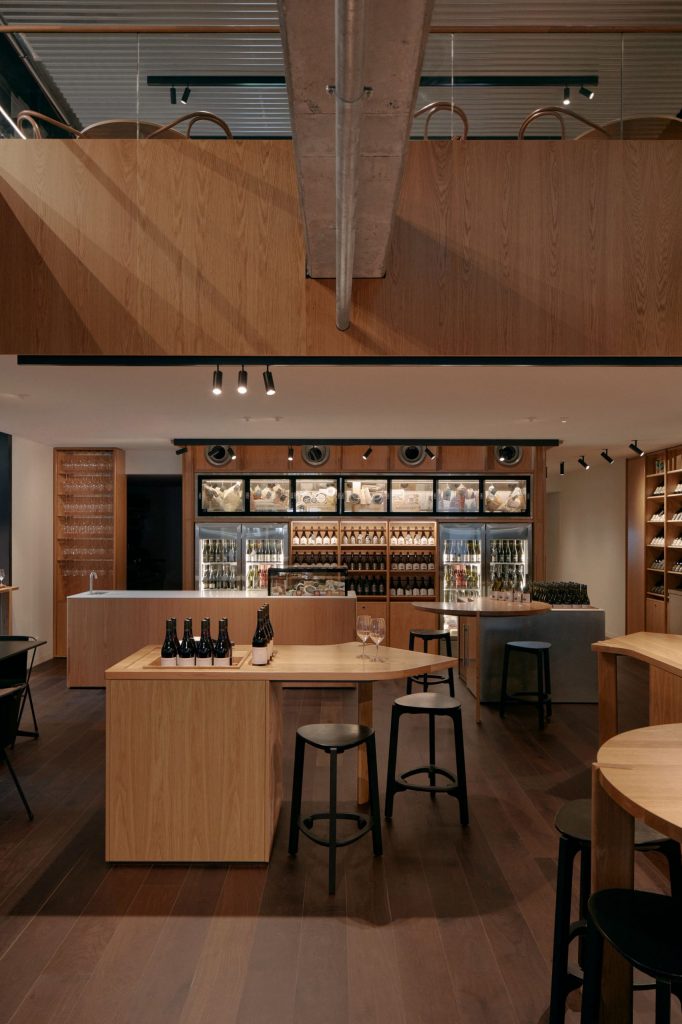 A flagship cellar door that deftly integrates multiple functions, Handpicked Wines transports the vineyard experience to the heart of the Melbourne CBD with a sophisticated spatial approach and materially rich design language that provides diverse customer experiences – supporting the brand's transition from purely online into a physical offering, utilising the warmth of timber.
The space is linear and simple. The timber panelling not only houses the precious cargo, but also promotes a low-key atmosphere, encouraging diners to feel at ease.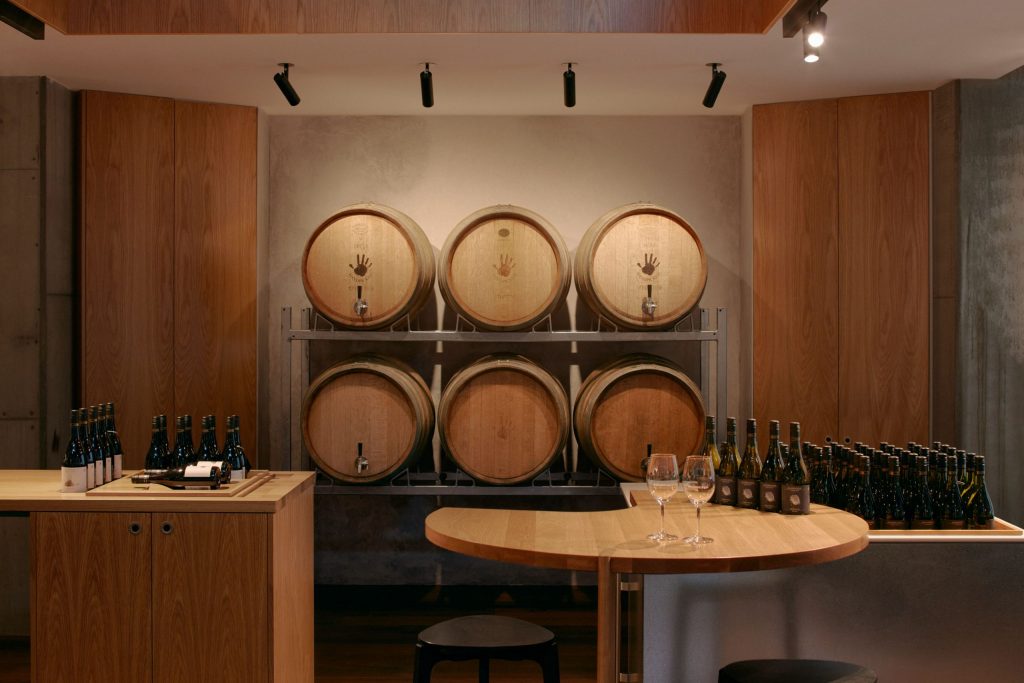 See more images of Handpicked Wines Cellar Door.
Lead image of Courtyard house photographed by Tom Ross.
Explore ADR's previous lookbook – Five projects that lean on muted grey palettes.