The two-storey beach house by Zenibaker Architects capitalises on expansive views through dipping dunes, invigorating bushland and the stunning coastline of St Andrews Beach.
The 400-square metre house was designed by Zenibaker Architects and built by Saltvu Builders. Perched between the sand dunes of the Mornington Peninsula National Park, the elements of nature were carefully considered in the palette, which included natural materials and architectural details.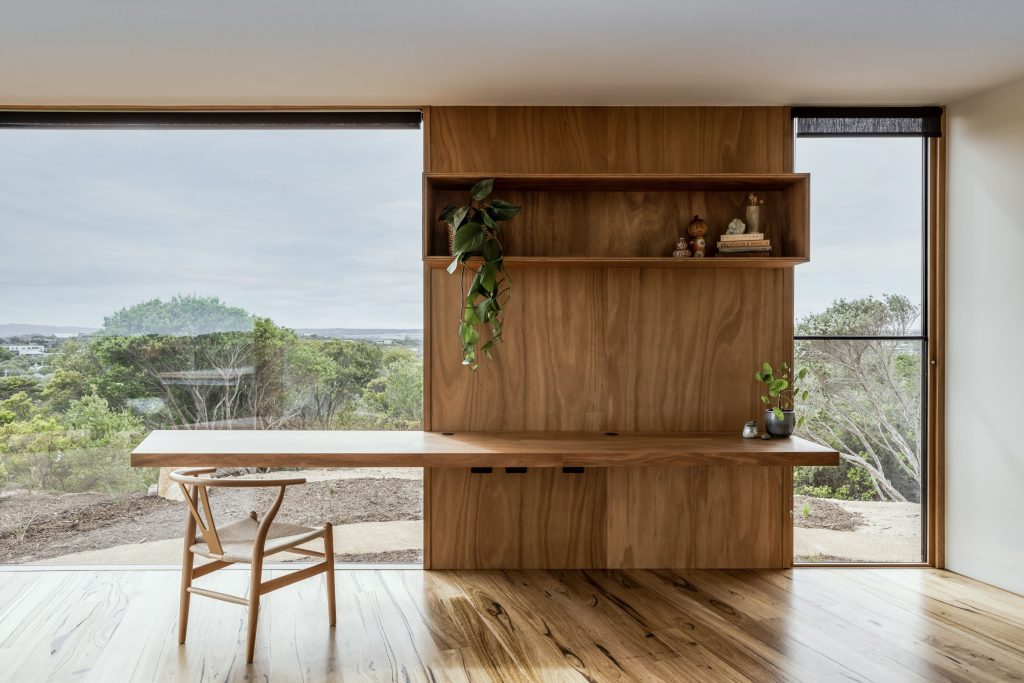 Zenibaker Architects is a local design studio specialising in unique, finely crafted architecture on the Mornington Peninsula.
"The main living space was designed as a raised pavilion structure sitting high on the dune scape to allow views in all directions," says Zenibaker architect and director Michael Baker.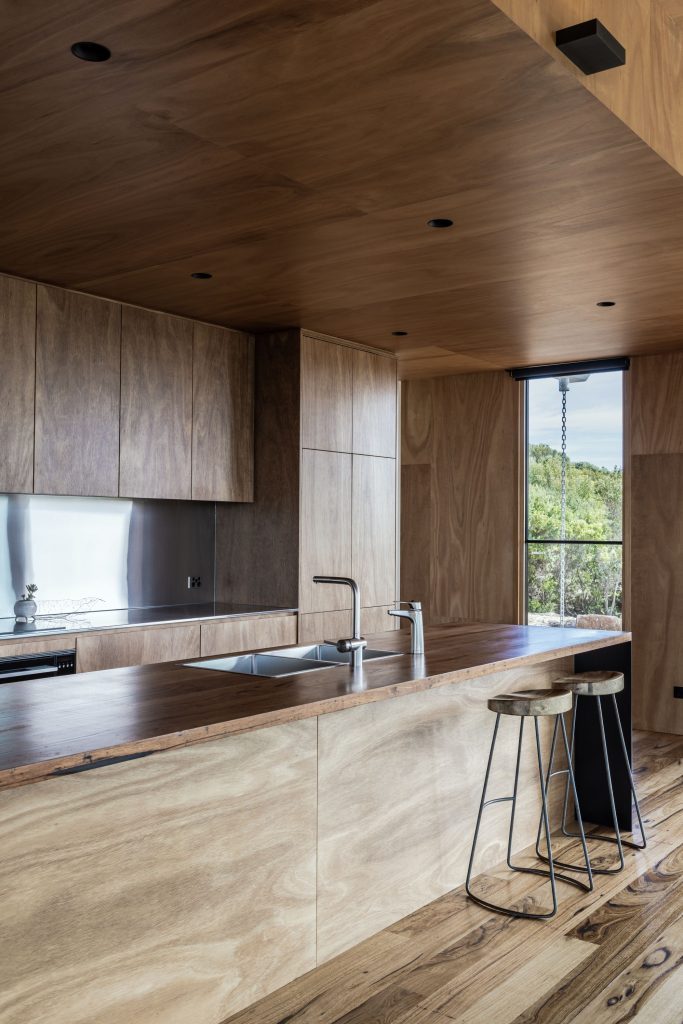 Working in harmony with every element that surrounds it, the main structure has been designed to merge cohesively with its background.
"Cantilever roof and deck elements contribute to a sense of lightness in this home, [which has been] designed to touch down gently on the natural sand dune topography," says Baker.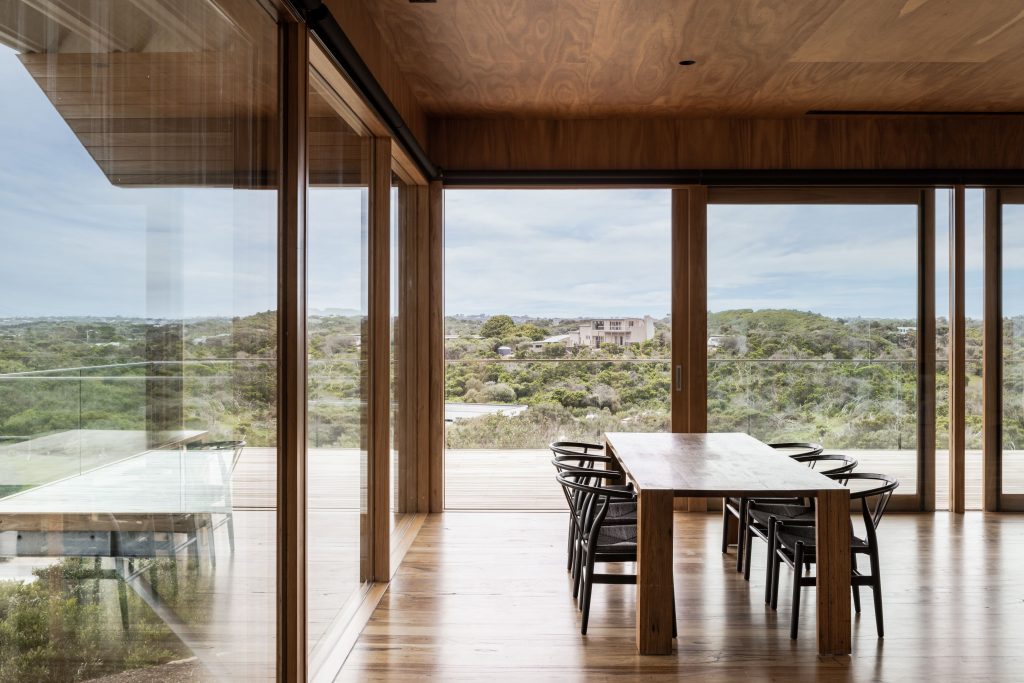 A sense of balance is achieved by incorporating the visual elements of natural timber materials, working in harmony with exterior materials and landscape, so that nothing feels out of place.
"A natural material palette was selected for the interior and exterior, consisting of soft greys and natural timbers, so that the house merges with the environment both inside and out," says Baker.
Referencing the location's natural beauty, Big River Group's premium plywood products were chosen due to their hard-wearing durability, unique visual qualities and natural, warm tones, and to provide a beautiful aesthetic interior.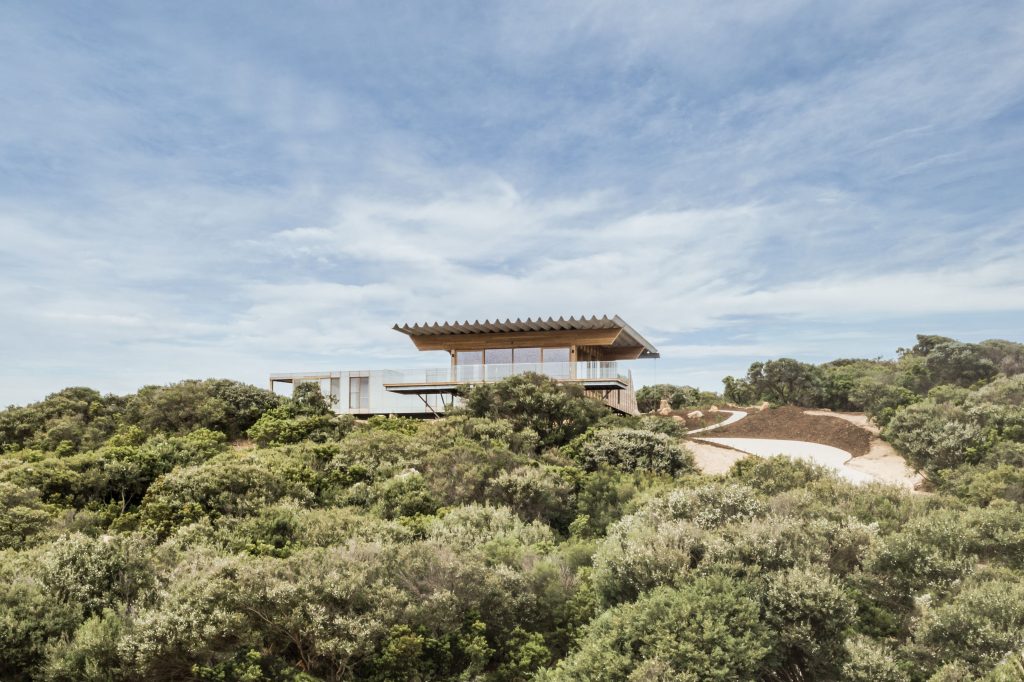 While breathtaking, the natural dune scape can also produce harsh conditions so materials were selected purposefully, to not only evoke the existing topography but to also offer protection against the extensive and immersive landscape.
The Dune house is a stunning response to environmental elements and the unique constraints of its shifting sand dune environment.
Photography by Zoso.
Also in Victoria, Abbotsford Convent explores otherwordly art and architecture after dark.