Abbotsford Convent gardens and architecture are transformed in Interspecies and Other Others, the world premiere of a new after-dark exhibition curated by artistic director Kelli Aldred.
Launched last Friday and running until Sunday 2 October, Interspecies and Other Others is a free exhibition taking place on the Heritage-listed grounds of Melbourne's Abbotsford Convent.
In a first for the Convent, this exhibition activates the precinct with an eclectic and alternative outdoor program of cutting edge, otherworldly art, making the most of the precinct's 6.5 hectares of green, outdoor arts and cultural spaces.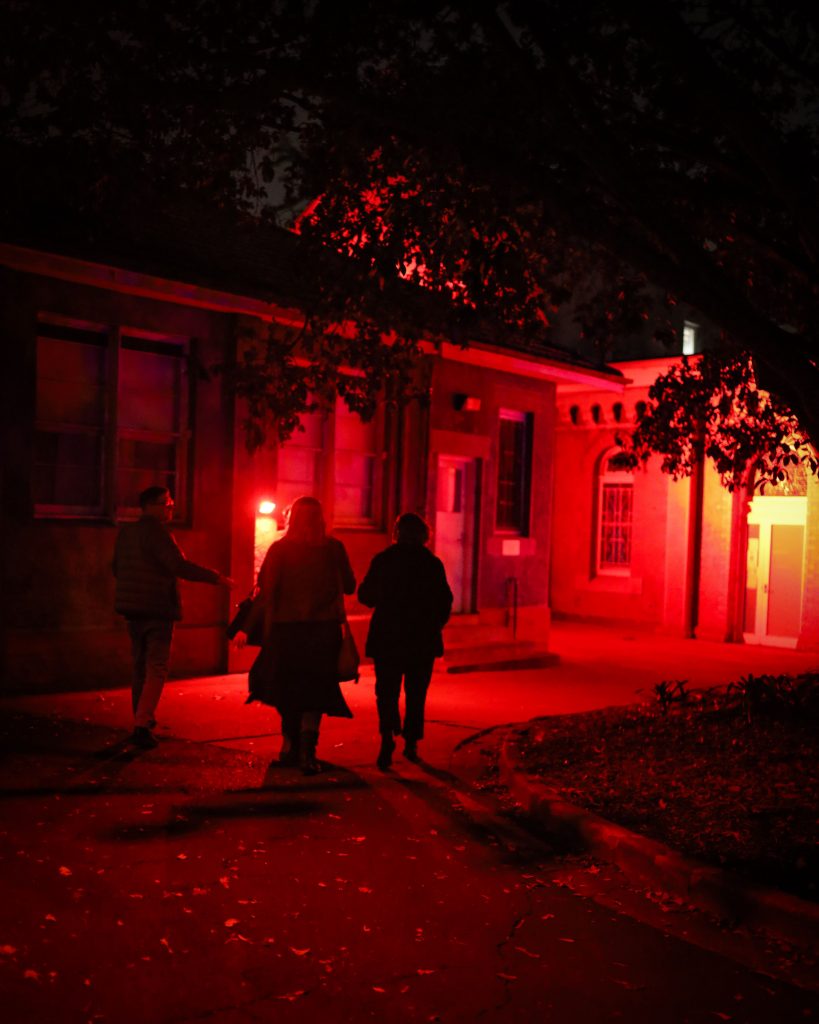 During a media preview on Thursday 25 August, curator Kelli Alred and collaborating contemporary artists, such as multidisciplinary artist Abdul Abdullah and visual artist Lyndal Jones, led an evening walking tour of the exhibition.
Alred led audiences through a range of immersive and captivating art including projections, sculpture, film, performance, light and soundscapes, all engaging with nocturnal experiences of the human condition, history and habitat.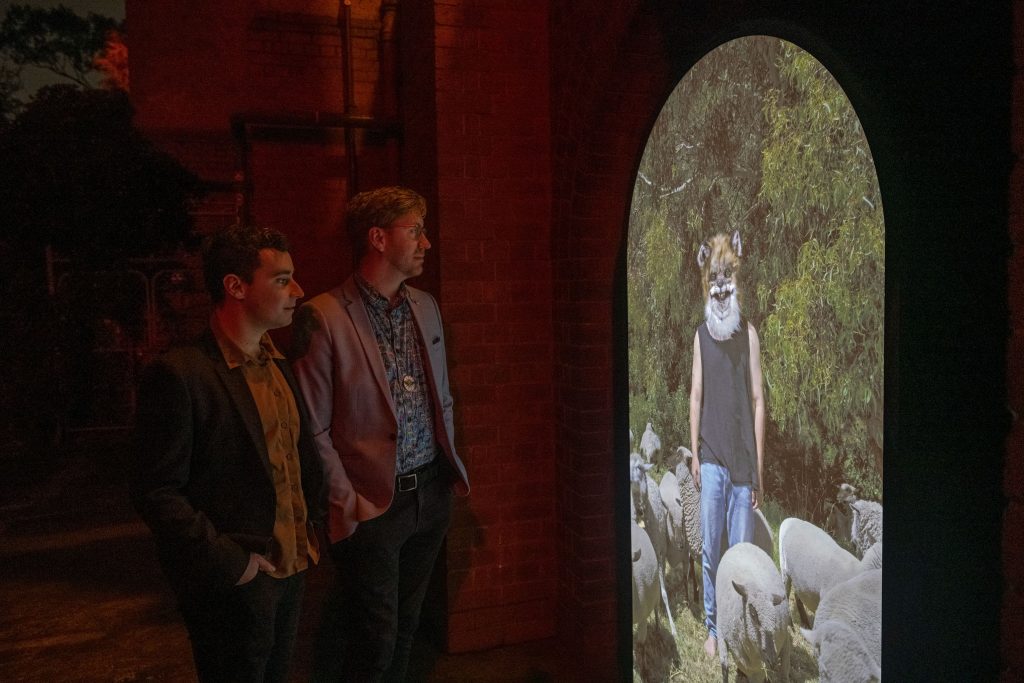 "This exhibition is about relationships. It is about our connectedness and the wondrous, tumultuous complexity of our coexistence," explains Alred in a curator statement.
"The exhibition proposes a set of alternat[iv]e imaginaries that consider the entanglement of human beings, other species and our environment. It also asks a set of fundamental questions about how the speculative and often contradictory self builds fluid, non-binary relationships with the other.
"The participating artists interrogate human-to-human, as well as human-to-animal and plant interactions to probe broader environmental and socio-political concerns. Examining how cultural constructs such as language and media influence perception, behaviour and social identity, the artists shed light on how the deconstruction and decolonisation of those constructs may bring new models of reciprocity and accountability to the fore."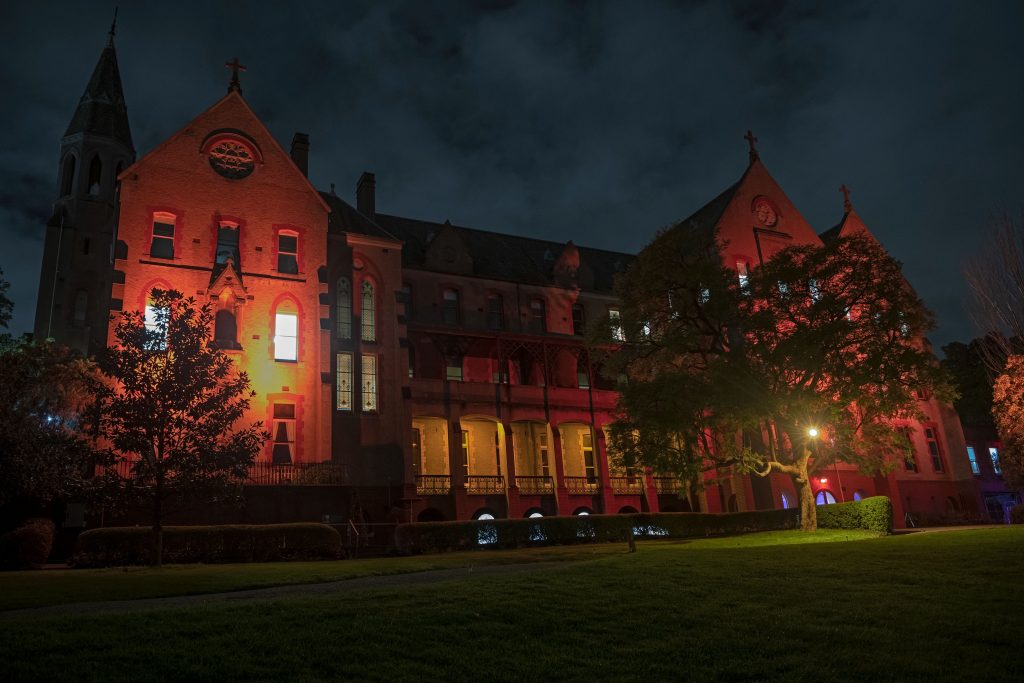 Audiences are invited to explore the many nooks and crannies of the Convent grounds and architectural legacy in a unique, outdoor experience while partaking in artist talks taking place throughout the run of the exhibition.
"Collectively, the artworks introduce a set of uncanny future pasts by layering the real, hyper-real, fantastic and fake.
"They disrupt the linear conception of time imposed by colonialism and give voice to Indigenous notions of Country and custodianship. The artworks also explore notions of place and experiences of displacement, referencing instances of racial and gender-based oppression to perform vital acts of reclamation and resistance."
Learn more about the event schedule via the Abbotsford Convent's website.
Photography by Mick Richards. Lead image of Edge of the Garden installation by Shan Turner-Carroll.
Check out five upcoming design events taking place across Australia!