The brief from Melbourne-based fashion label Kuwaii was to create a light-filled, bright modern space with clean lines, but also with a touch of romance, warmth and richness.
The retail store located in Fitzroy was originally built in 1852 and along with its neighbours is thought to be amongst the oldest group of retail buildings in Melbourne. As the newest flagship store for Kuwaii, the site has been given a new lease on life by Drawing Room Architecture.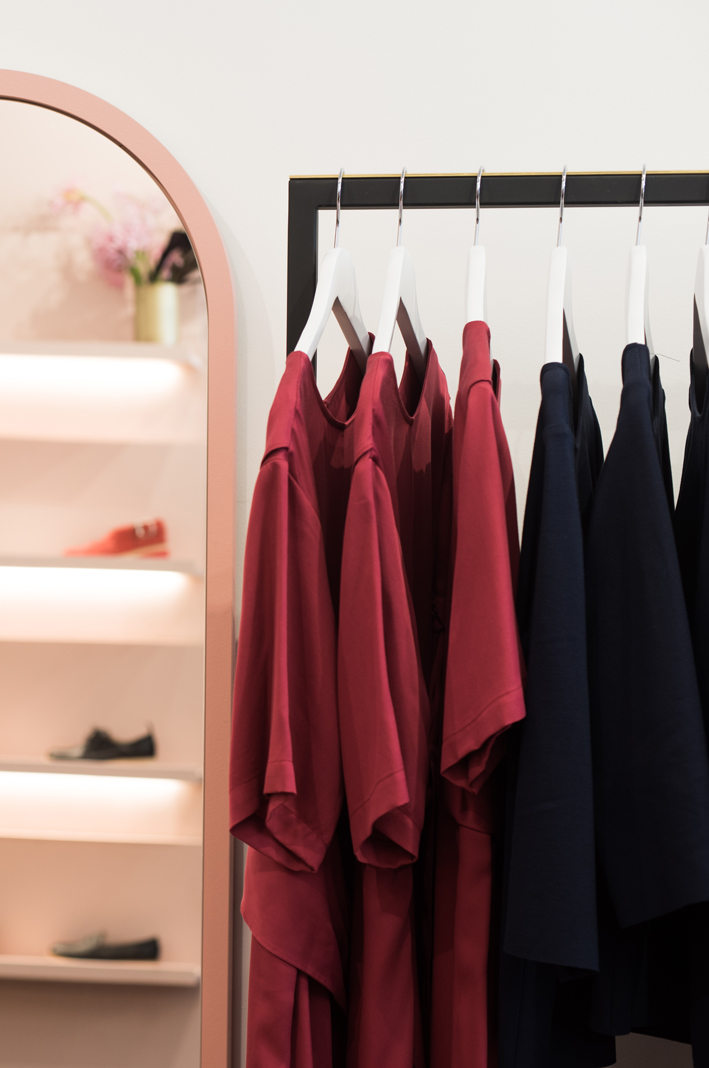 With a limited budget there was little to spend on the existing shell, and many of the original details of the rustic interior remain; including mix matched cornices, an existing fireplace and an uneven concrete floor.  With a fresh coat of paint a touch of the old world charm remains as the backdrop to the new polished custom pieces.
"Being 33sqm the challenge was for the store remain spacious and minimal while filled with stock," explains Imogen Pullar, partner at Drawing Room Architecture.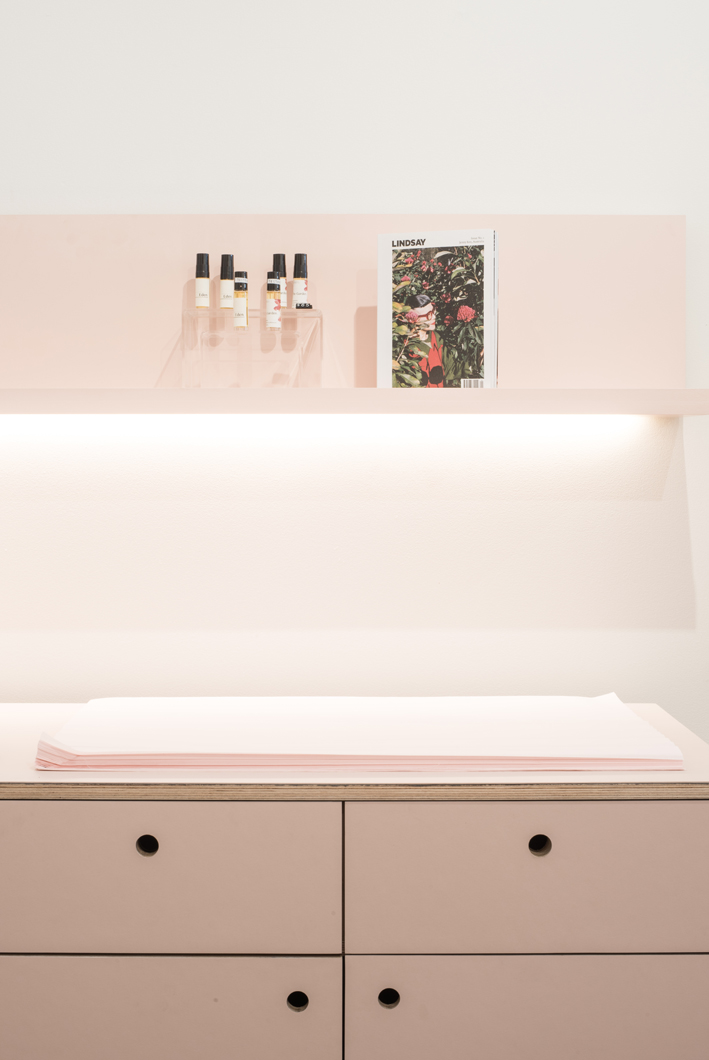 "The black steel racks and pink counter line the walls, leaving the central space free for an ottoman and jewellery cases. This allows views across the space and a sense of openness. The shoe shelving is designed to 'float' accentuated by backlighting – every element has a lightness.  To counteract this lightness, the change rooms are painted a deep pink with rich velvet curtains creating intimacy and warmth. Kuwaii is also a strong advocate for locally designed and made production, it was important for the shop fit out to follow suit," adds Pullar.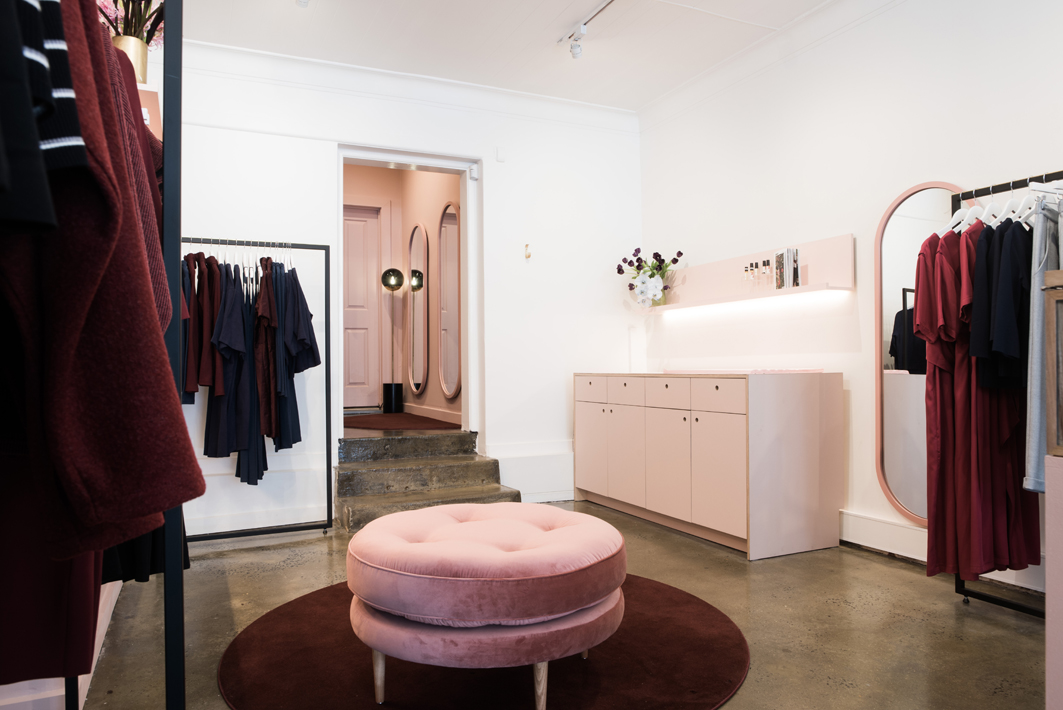 Local makers were chosen to fabricate the custom pieces, furniture, rugs, curtains and hooks, while the feature pendant lights are made in New Zealand.  The counter is made from birch ply, clad in pink linoleum, which is made from natural raw materials.  The plinths, mannequins and lamp are all refurbished second hand pieces.
Photography by Nicholas Wilkins