Woods Bagot's 16 global architecture studios share a single primary function: places for building things. The New York studio, designed around people and their projects, follows this global ethos.
"Hand in glove with making is showing, so an additional functional criterion was ample space for showcasing work in progress,"says Lucy Kenyon, Woods Bagot New York. "Throughout, pin-up spaces and shelving showcase drawings and models that provoke everyday conversation, collaboration and critique".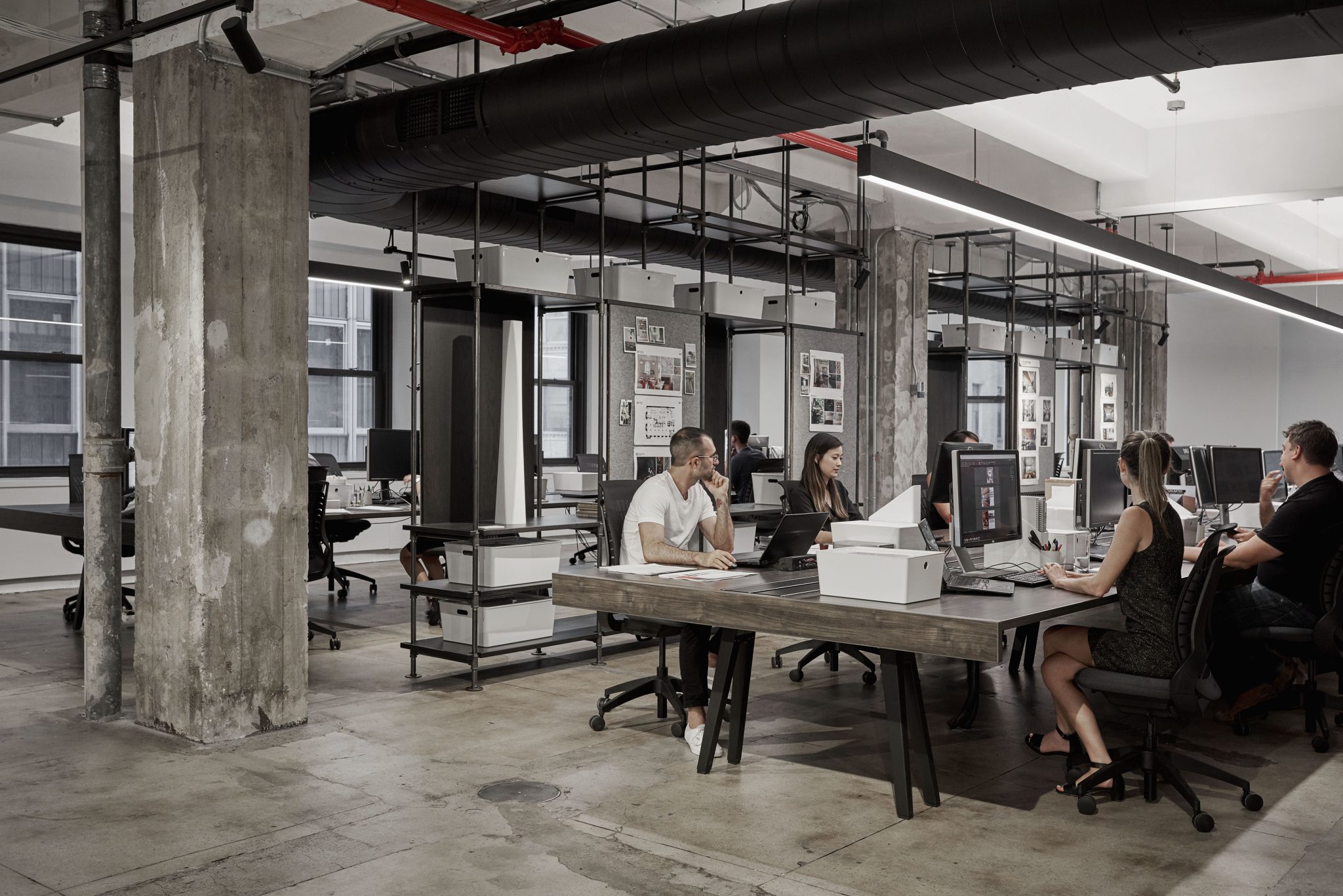 The firm's 150-year experience, backed by study upon study, has shown that the most fertile environments for making foster collaboration. Enabling communication – between the global studios as well as within the New York studio – was key. The spacious pantry with its industrial-strength espresso machine is the social heart of the studio, and VC is seamlessly integrated throughout.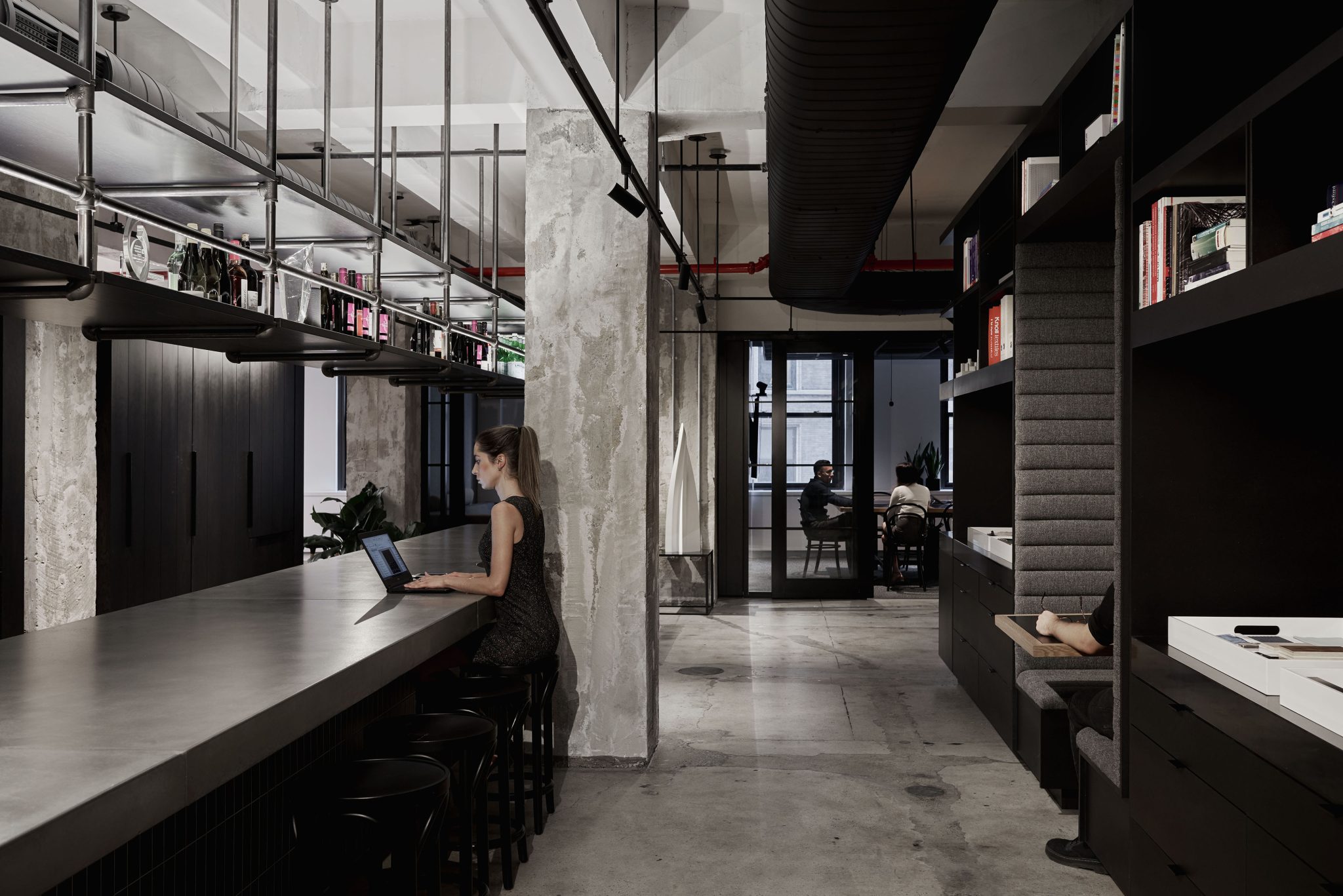 The studio's raw yet refined form expresses both the Woods Bagot culture and its dense Lower Manhattan location. Blurring hospitality, residential, and workspace design, the design mixes local grit – raw columns, exposed pipes, concrete floors with natural cracks and stains – with couches, soft drapery, and plants.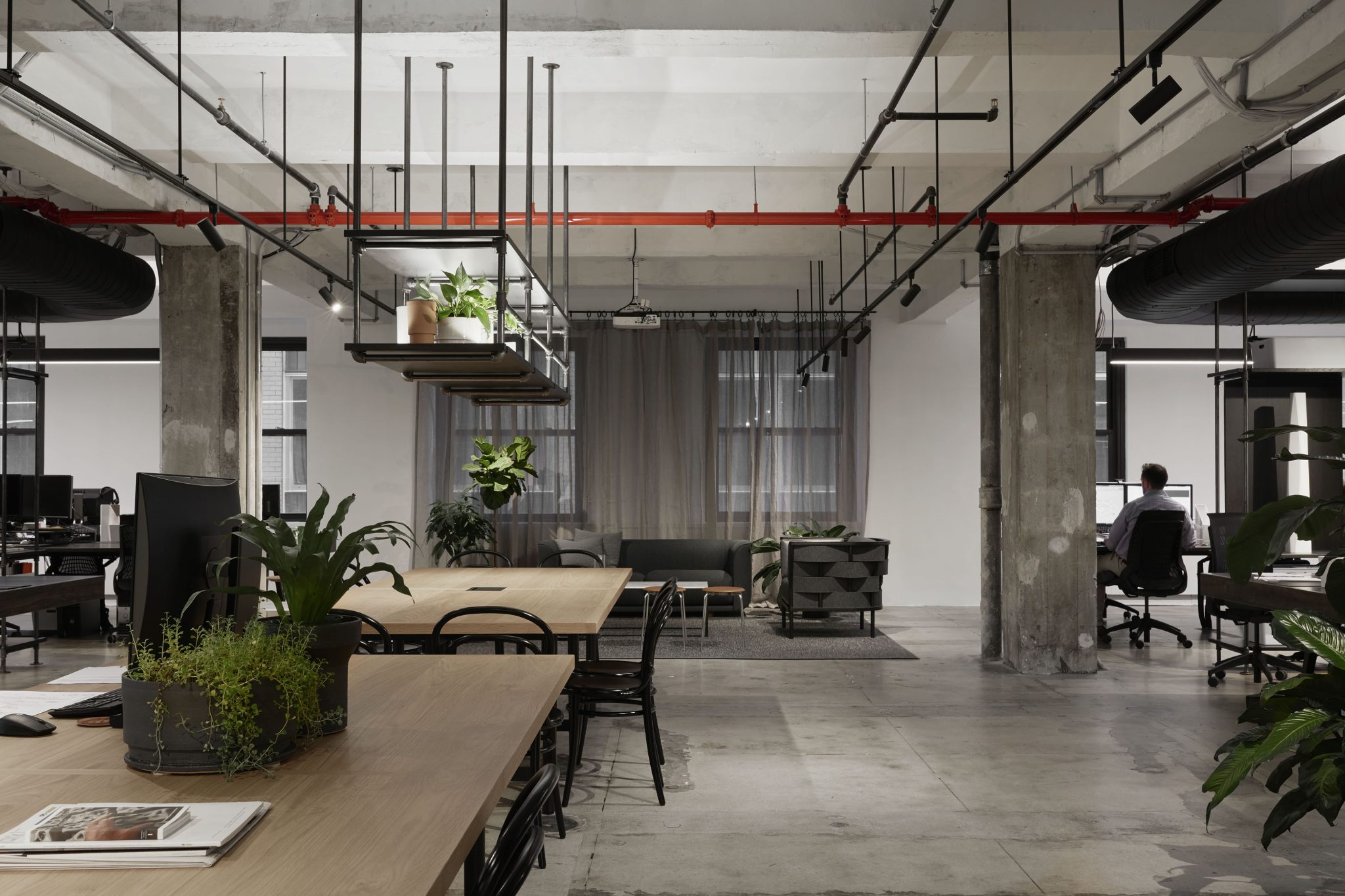 "Rather than confronting a barrier-like reception desk, visitors arrive into a spacious lobby. Projected on a large screen is the internal Instagram account. Adjacent to the kitchen is the VR lounge, where clients and designers can enjoy an immersive experience of their projects in progress. From the library to the model shop, the designers maximised every inch of space. Filing cabinets are replaced by 'holes in walls' – overhead storage lining the flexible workbenches that form the studio 'street'," adds Kenyon.
Photography by Brooke Holm