Inspired by a deep love of mid-century architecture, and in particular The Kaufmann House in Palm Springs by Richard Neutra, the client approached modular home business mishack, to create this Fremantle located home. 
The company is the brain child of architect Marcus Browne, who through mishack has developed a range of mid-century and modernist-inspired homes configured with a system of zones.
As a family of two adults and three young children, a key part of the project was to allow the layout to change over time: eventually, the adults will build over the rear carport to create their separate retreat and handover the main house to the growing brood.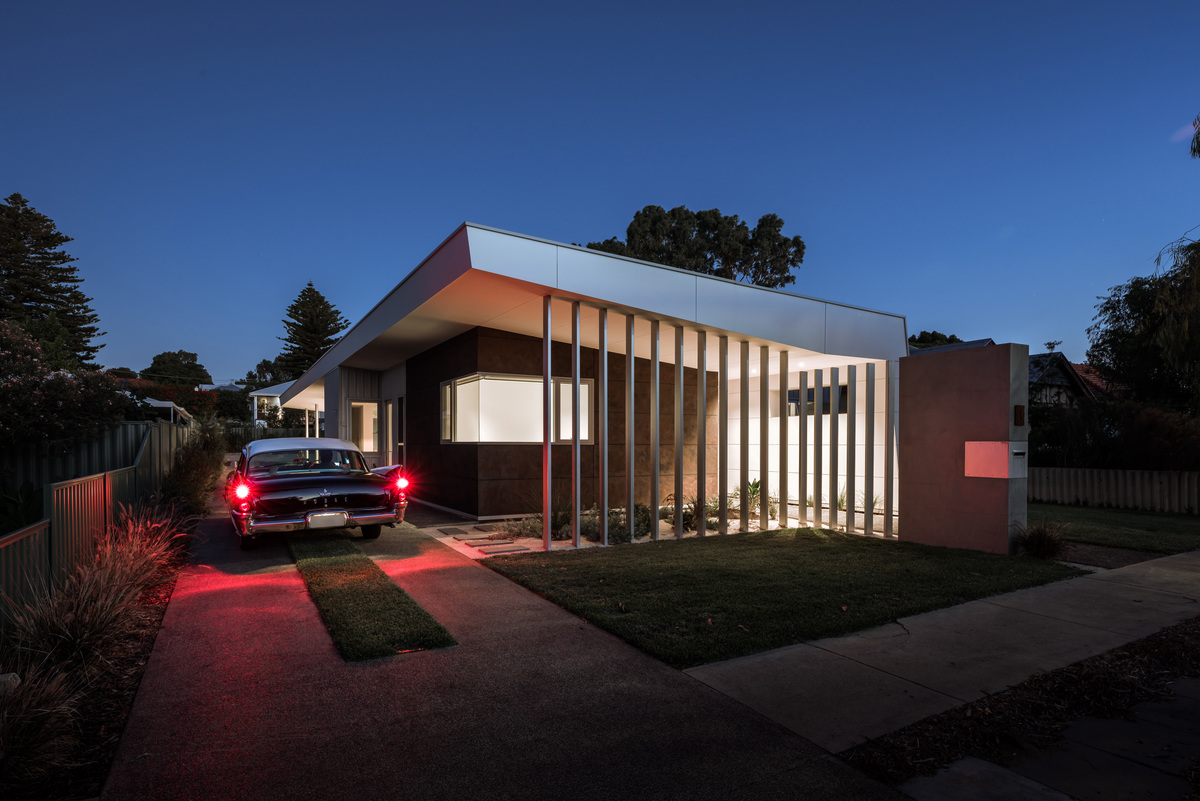 "The shack characterises simple easy flow layouts with seamless integration of main indoor and outdoor areas to allow easy expansion and enable multiplicity of uses depending on climate, activity or event," explains Browne.
"Secondly, it needed to a have the spirit of a mid-century aesthetic in order to align with but not mimic the clients keen love for the infamous Kaufmann House and American Diner styled breakfast booths."
Other drivers included a desire for an opening living area flooded in natural daylight and seamless integration with the main outdoor living area.
A central passage acts as a simple access spine delineating and connecting private and communal spaces with easy transition. The northern orientation of the main indoor and outdoor living spaces allow them to naturally flood with natural daylight as the day and seasons permit. Due to the site's solar north orientation and the longest sides of the lot being the north and south flanks, a solar passive design was the natural choice and made efficient use of the site.
As a typical busy family an American Diner styled Breakfast Booth was incorporated to act as a natural hub for the family members at the start of each day.
"Stylistically, therefore, clean crisp lines and low pitched roofs were the order of the day. Integrally mishack's modular design system already incorporated these elements allowing for an easy contextual fit. A tip of the hat acknowledgement to the vertical steel screening of the Kaufmann house is given via the vertical steel screening at the front," says Browne.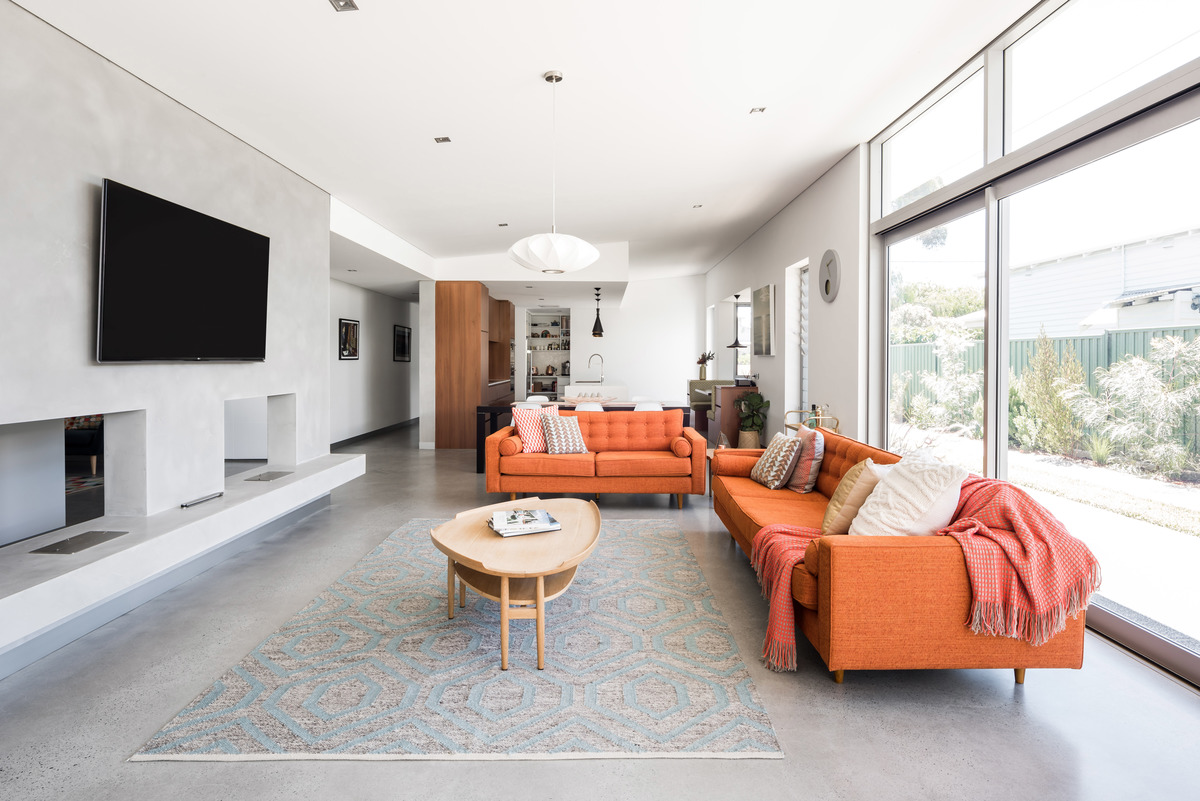 Explaining the concept of mishack, he adds: "mishack has a mandate to create budget conscious architecture, it achieves this via simple modular layouts, simple construction methods and a 'middle of the market' approach to fixtures, fittings and finishes. The McGunnigle Shack is a large house with extensive external areas under cover and a novel entry statement. It encompasses some 415m2 of overall built area under cover and was completed for an overall square meter rate of only $1690 dollars."
Photography by Dion Robeson