Alexander Pollock took a focus on art and a neutral palette throughout this Melbourne family home with carefully curated furniture to complement the client's existing artwork.
The project was for a newly married couple with children who were building a brand new home.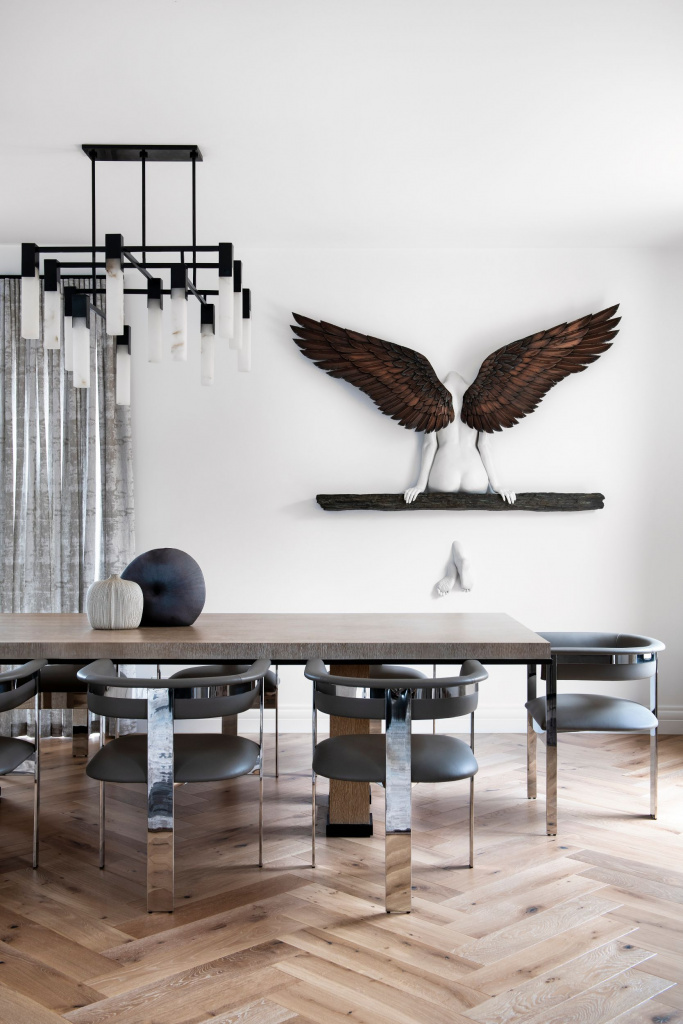 Aaron Wong, principal designer at Alexander Pollock Interiors, was commissioned to design the interior of the house, which included kitchen, bathroom and internal colours.
As an art enthusiast the client had amassed many art and sculpture pieces and so the palette chosen was neutral to enhance and complement the collection without competing for attention.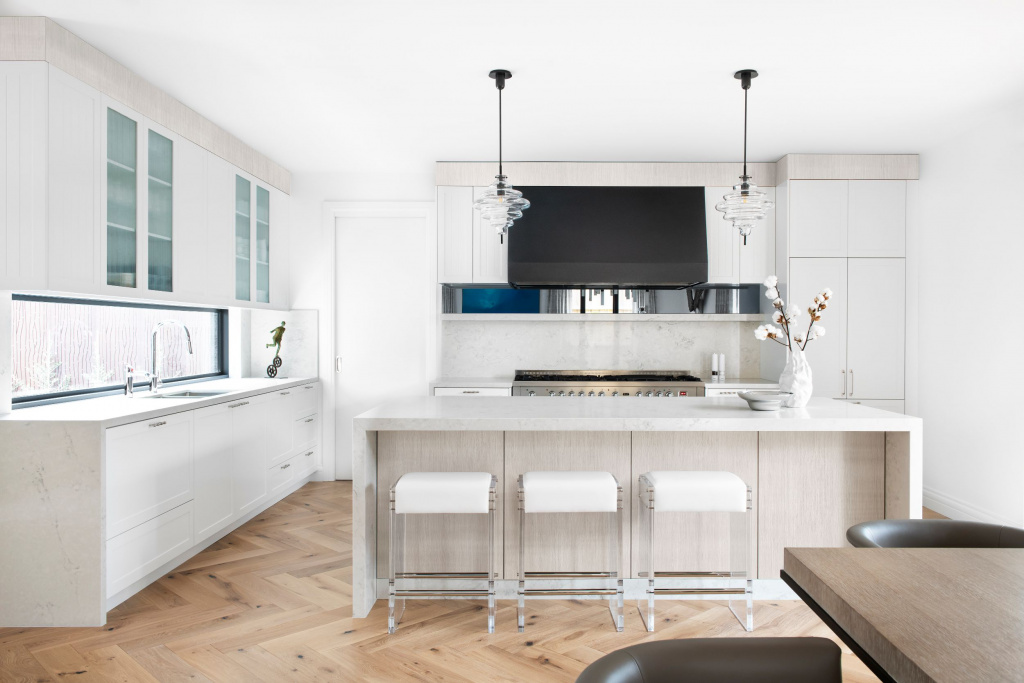 To balance out this neutral palette, strong sculptural furniture pieces were chosen with an assortment of different materials. One particular sculpture originating from Venice was quite kitsch and this was hung in the living area.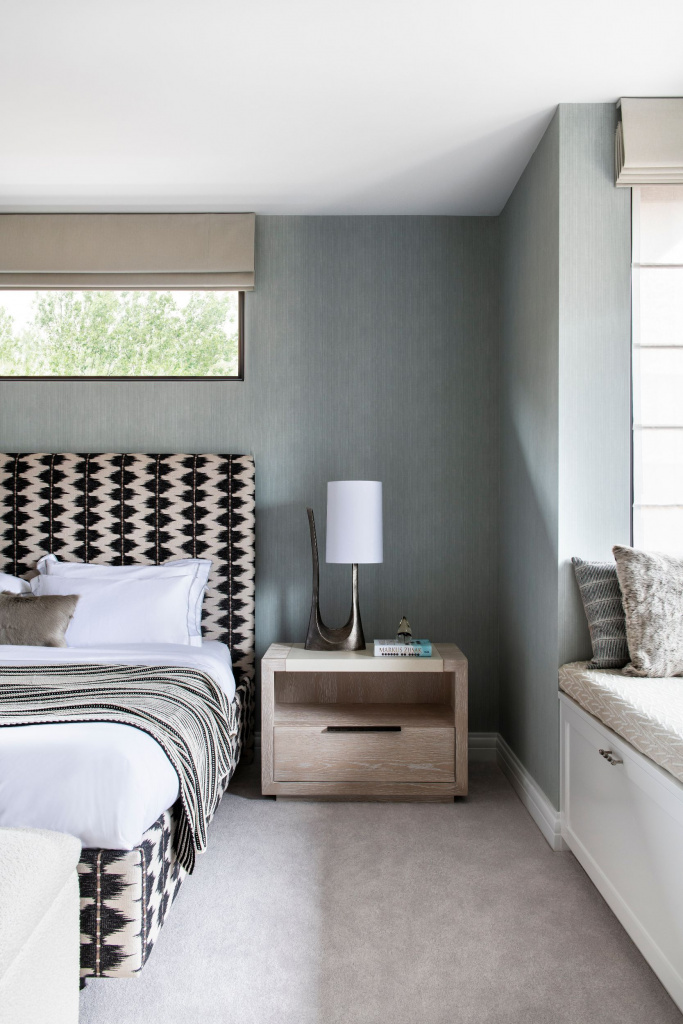 Although this style of art is unusual, it worked well in the space and became a feature as an unexpected design element. Adding to the interior layering, the inclusion of a variety of shapes such as round, oval, sharp, rectangular and organic silhouettes provided interest and visual texture.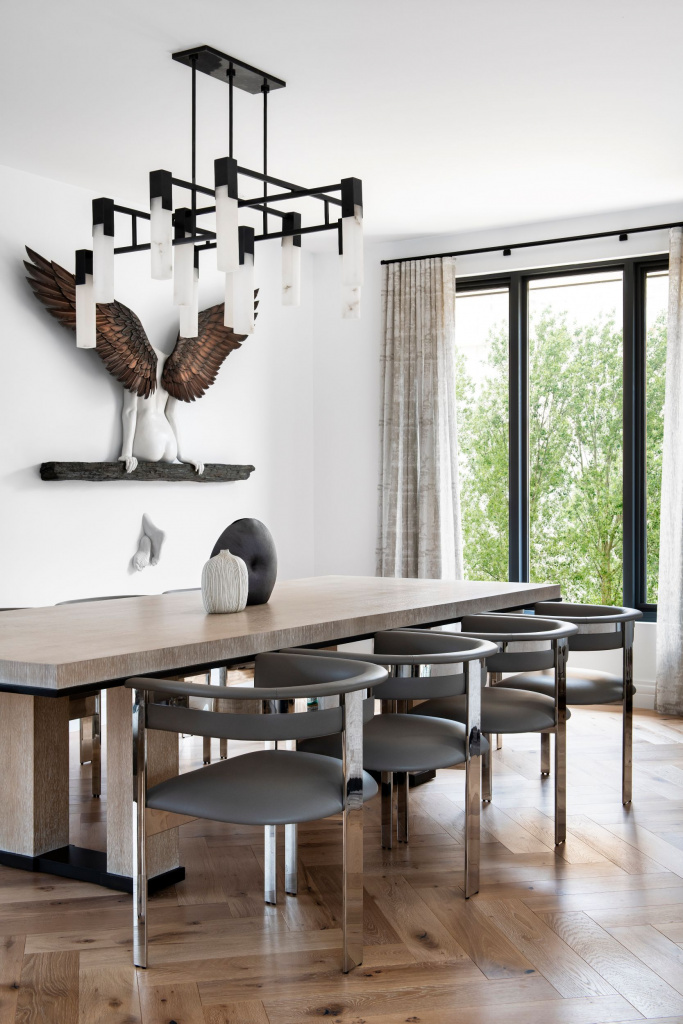 The hero of the dining room is the angel sculpture on the wall by British artists Masters and Munn, and another feature is the alabaster chandelier that adds depth and drama.
The project was completed in just eight months, including the build and installation, and the finished result is a home that is bespoke and perfectly suited to the clients' needs and desires.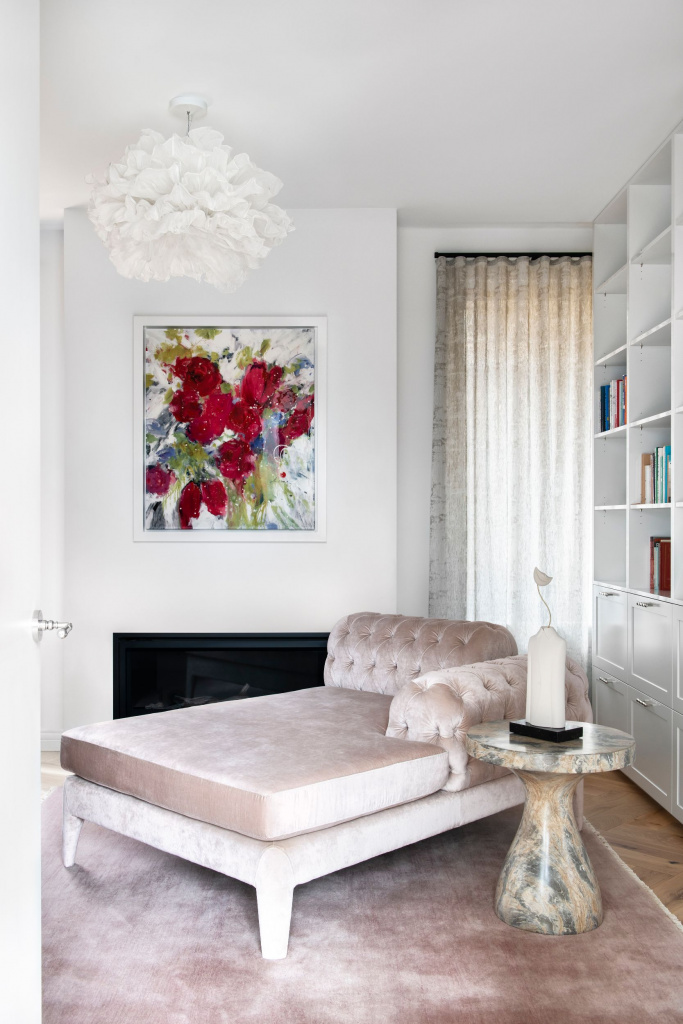 Founded by Aaron Wong, Alexander Pollock Interiors is a Melbourne-based interior design studio. Self-taught, Wong doesn't just work on residential projects, but was also recently behind the interiors of Benjamin's Kitchen, a restaurant in Alphington, Victoria.
Studio CD similarly styled this Sydney interior with the client's art collection taking centre stage.
Photography: Nicole England.