Asite launch their Building Resilience report revealing how 2020 global construction trends will be veered off course by the COVID-19 pandemic.

The snapshot report aims to provide the construction industry with a clear view of its future and determines what needs to be done to overcome the current pandemic and build on the progress that took place prior.
Research was conducted on different regions – namely, Asia-Pacific, United Kingdom, Europe, the Middle East, North America, and India – to examine regional and global trends side-by-side.
"When we began our research, we could not have known how drastically the world would change in such a short time." This change and the impact of the COVID-19 outbreak has impacted our findings and will continue to shape our industry long after the pandemic has passed," says Asite CEO Nathan Doughty.
"Now more than ever, I believe our industry needs to come together and operate as the global industry to solve future challenges and build resilience. This report will hopefully mark the beginning of this new chapter."
Key findings reveal the slowing of anticipated infrastructure booms and digital engineering advancements in light of COVID-19.
Prior to the pandemic's escalation, the UK projected a progression to BIM Level 3 and countries in North America and the Middle East were gearing up to dominate the smart city market.
COVID-19's workforce shortages and forced site closures will negatively impact the projected timelines for these ambitious digital projects . That said, Asite expects that it is in technological innovation that the virus's impact will be mitigated.
Rapid urbanisation and infrastructure booms in India and the wider Asia-Pacific region were positioned as the driving forces of 2020 global construction conversations. In light of the coronavirus outbreak, Asite expects that we will see discussions surrounding the relationship between urban development and new or reemerging infectious diseases dominate
discourse next quarter.
Climate change was at the central to industry discourse in 2019 with commitments to sustainable building, procurement, and energy deepening within AEC firms and at policy-level. Asite's report questions whether these commitments will be upheld as public and corporate priorities shift amidst the pandemic.
The report also demonstrates how shared trends and developments across regions might offer a solution to the current crisis. Digital engineering and the establishment of strategic operating models are suggested as key to the industry's resilience.
The report also calls on the industry to use COVID-19 as a route to recognising their interdependence and develop a strategy that is both regionally engaged and globally responsive.

"If there is anything to be taken away from this report, it is that the interdependence of regional construction industries has never been more apparent. Materials, equipment, contractors, labor, supply chains, and technology are sourced from around the world," concludes Asite.
"So, while trends and developments may vary between nations and regions, the integration of markets and economies along with the unprecedented reach and flow of information means that any strategy should be both regionally engaged and globally responsive – now is not the time to operate in silos."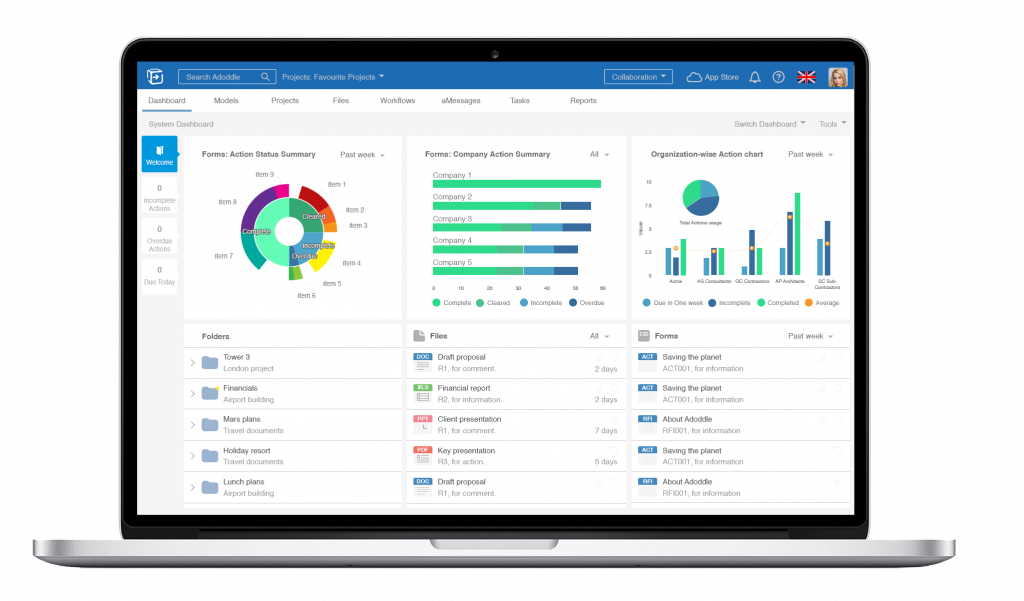 Asite's platform enables organizations working on large capital projects to come together, plan, design, and build with information sharing across the entire supply chain, creating a common data environment. The company is headquartered in London's Tech City and has regional offices in New York, Houston, Dubai, Sydney, Hong Kong, and India.
Click here to read Asite's full Building Resilience report.
Stay up-to-date with developments in the A&D industry by following ADR's coronavirus coverage.

Lead photo: Guilherme Cunha.