Alexander Pollock gutted and renovated a boutique apartment in Melbourne to feel like a hotel suite with stone detailing and a "masculine palette".
The one-bedroom apartment close to Spring Spring was for a recently single client looking to create a weekend bachelor pad.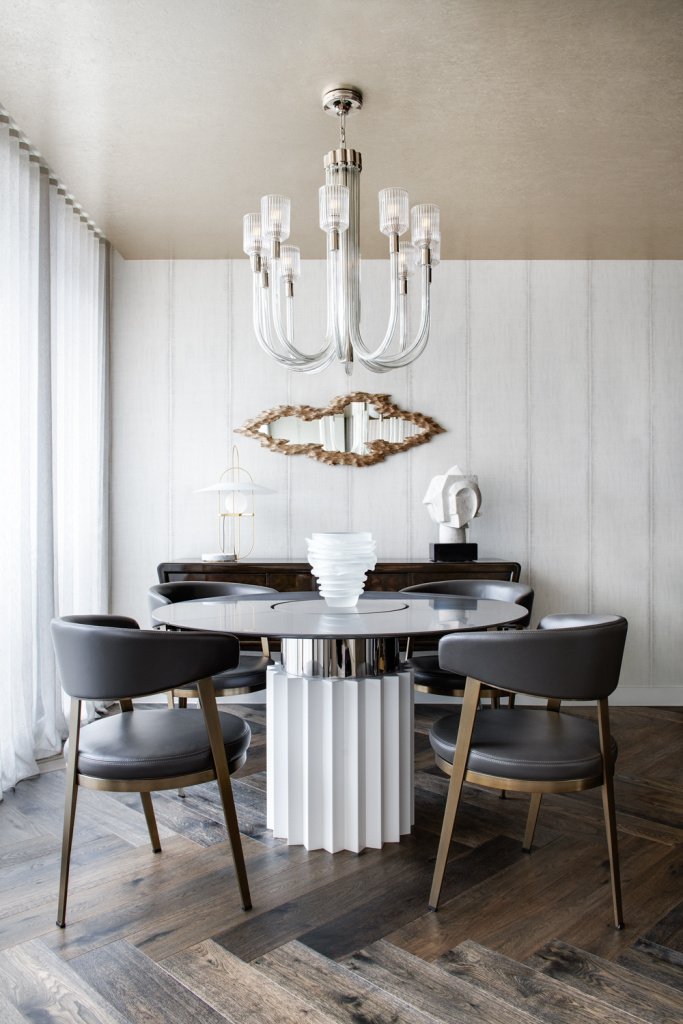 Alexander Pollock took the apartment in a "luxe and masculine direction.
"The requirement of the client was to create a perfectly designed space that left no room for his visitors to critique when they visited," says the studio.
The Melbourne-based studio completely redesigned the living and dining area, bedroom, kitchen and bathroom.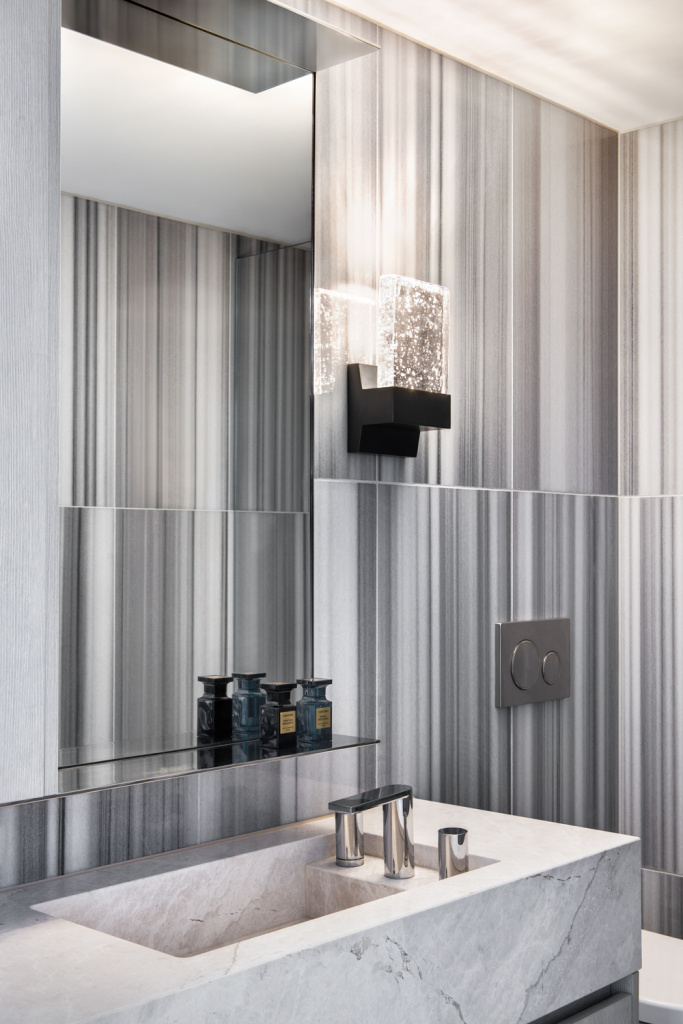 "A major challenge was the installation of the 20mm-thick marble tiles in the toilet," says the studio.
"Getting it level with the timber floor in the main hallway took a whole month to perfect."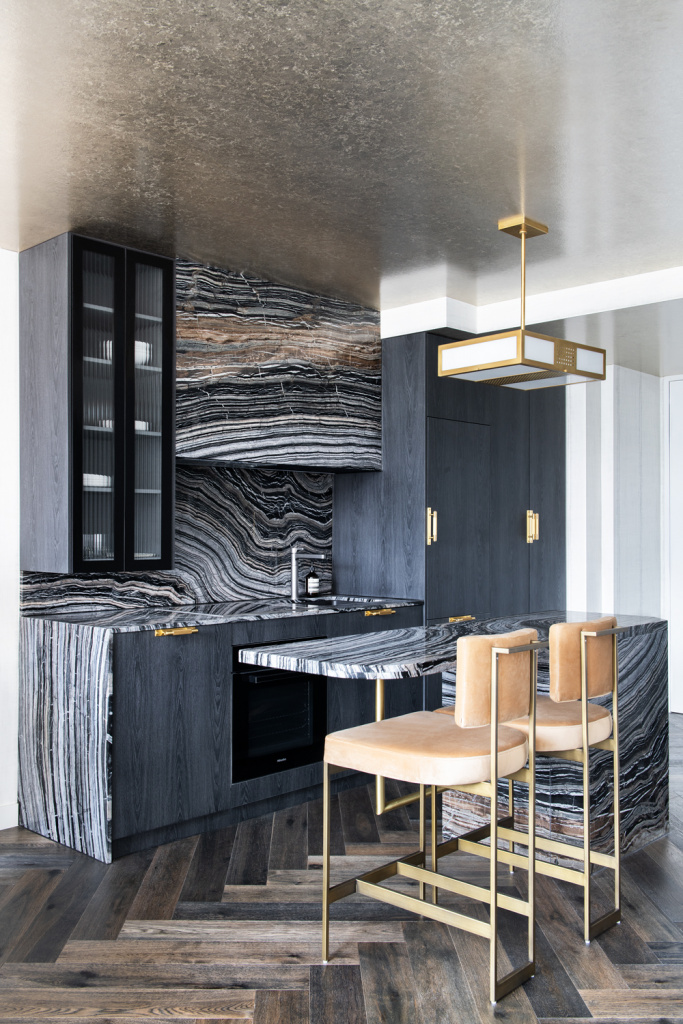 The inspiration for the bachelor pad came from modern hotels with a neutral colour palette. Visual interest was created through varying materials and textures like the stone featured on the kitchen counters and backsplashes, and wallpaper in the bedroom.
"Our favourite space in this project would be the kitchen. We love the dramatic stone and the dark joinery with brass detailing," says Alexander Pollock.
"The use of exotic stones in the kitchen and bathroom further elevated the environment."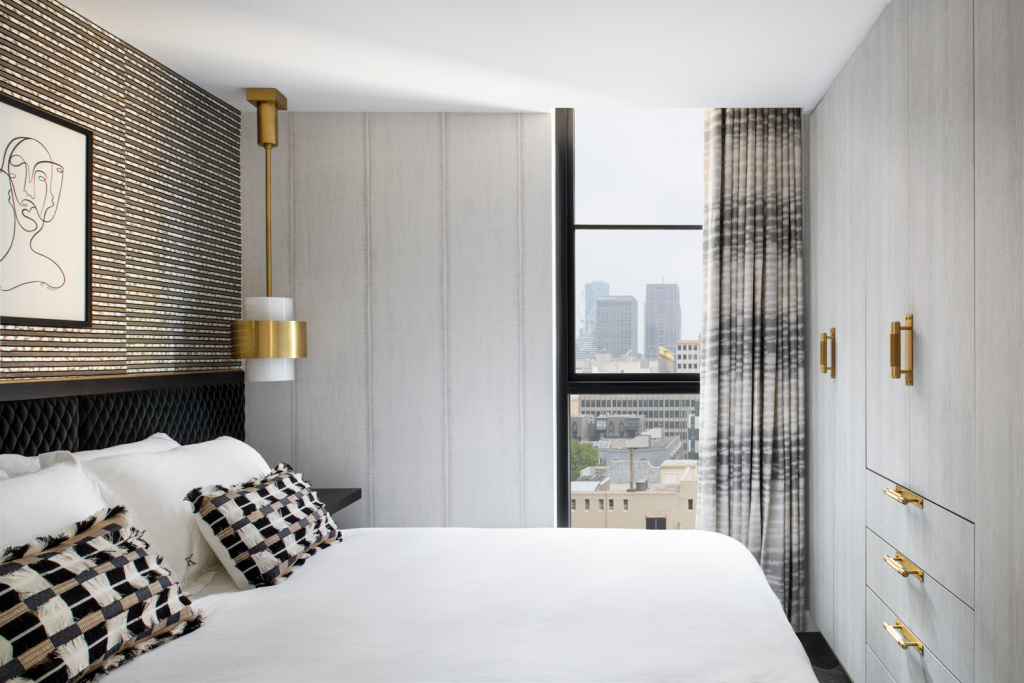 Alexander Pollock was founded by Aaron Wong in Melbourne. Self-taught, Wong recently completed an art-filled family home, also in Melbourne.
A brand new build with an end-to-end interior design service, the project took a focus on art and a neutral palette throughout. Furniture were carefully curated to complement the existing artwork of the client.
But Wong doesn't just work on residential projects. He was also behind the interiors of Benjamin's Kitchen, a restaurant in Alphington, Victoria.
In an homage to Ernest Hemingway's The Old Man and the Sea, the restaurant's walls are daubed in fluffy whites and greys, and illuminated paper clouds are suspended from the ceiling.
Photography: Nicole England.