For our latest lookbook, ADR is exploring ten residential, institutional and commercial spaces that hold sustainability at their core.
This selection is from our IDEA 2021 finalists, which all demonstrated the most convincing and holistic address to the challenges of designing sustainably.
Tickets for the IDEA gala in Sydney on Thursday 24 February 2022 are on sale! Grab yours now.
Coopworth, Tasmania, FMD Architects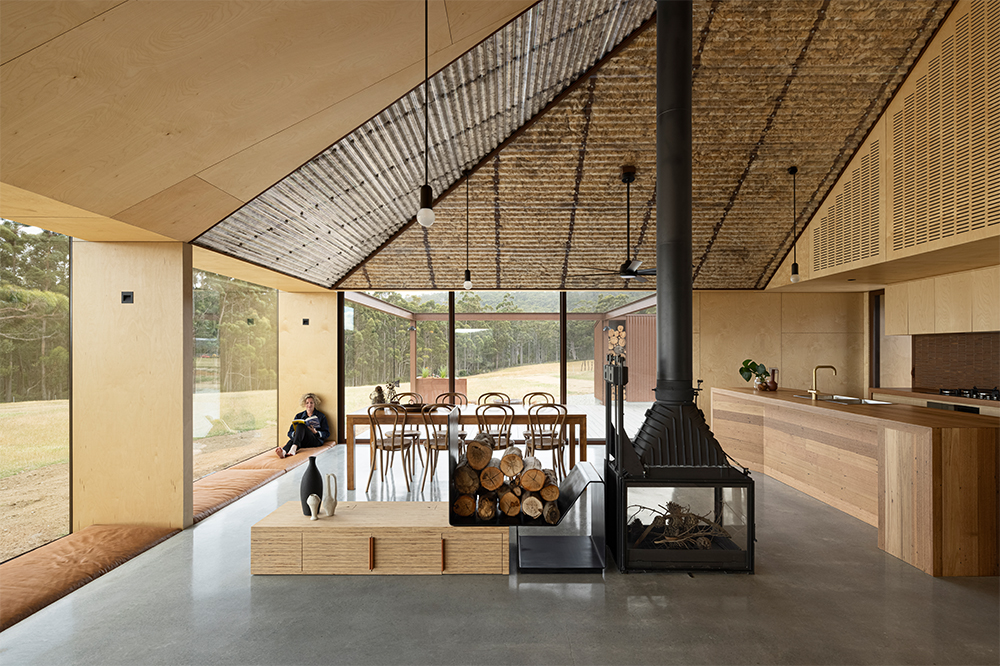 Nestled in the rural surrounds of Bruny Island, Tasmania, Coopworth is a contemporary interpretation of a country farmhouse.
With a large solar array, nearby water tanks and a wood fireplace, the farmhouse is also well placed to become entirely self sufficient.
"This project embodies a sustainable approach to architecture, interior and landscaping," says FMD Architects.
"A working sheep farm requires multiple and bio-diverse shelter and conservation areas, and we have many gardens."
"The footprint of the house is consciously constrained to maximise arable land yet maintains generosity in its thoughtful internal arrangement."
Ona Coffee, Melbourne, Breathe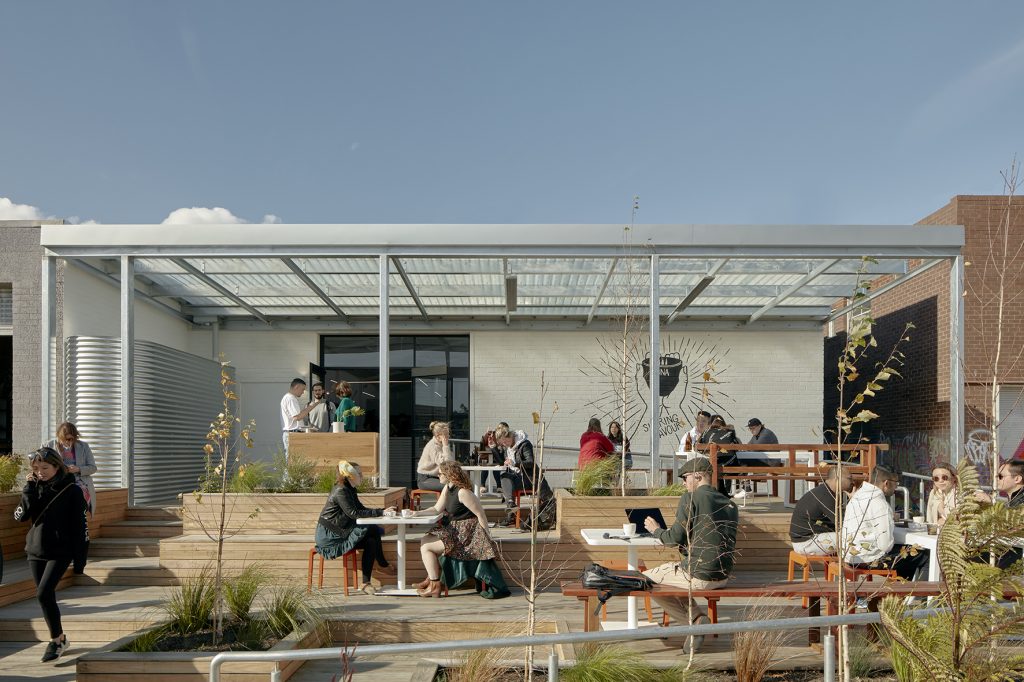 One of Australia's most highly regarded specialty roasters, Canberra-based Ona Coffee, makes its Melbourne debut in an understated, inviting Brunswick warehouse conversion.
Exceptionally, Ona is one of the first hospitality projects to be completely carbon neutral in operations and features simple, raw and recycled materials used to create a comfortable and in-situ place.
Cremorne Studio, Melbourne, Katz Architecture with Paul Katz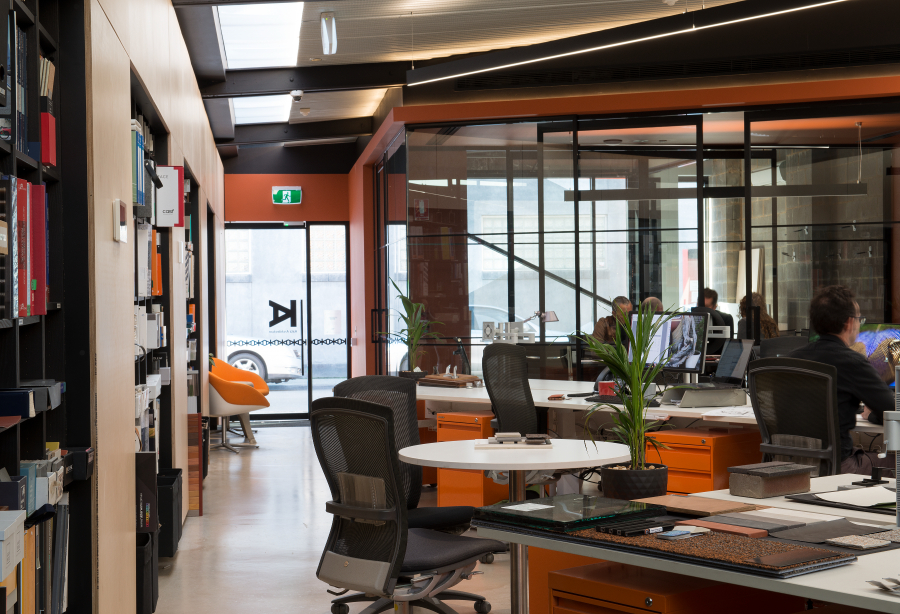 The project converts an old factory in Melbourne into a contemporary studio, transforming a tight site into a bright team-focused office for 20.
Katz Architecture showcases the industrial past of the building by honouring the elegant imperfections of the original raw concrete block, while also adding functional modern updates.
The designer's clever use of skylights and a raised roof provides a dramatic interior full of natural light.
See more images of Cremorne Studio.
La Trobe University North and South Apartments, Melbourne, Jackson Clements Burrows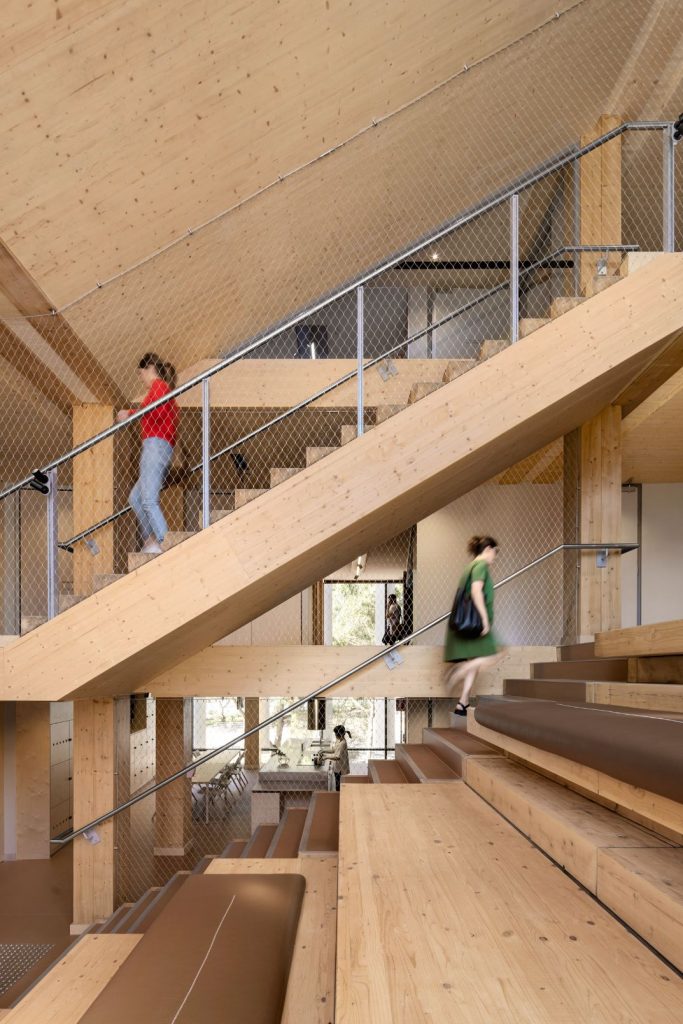 La Trobe University's twin building student accommodation features a considered palette that references the macro to micro of the site's indigenous landscape, respecting its Australian bush campus context.
The 624-bed student living development has been described by the practice as one of the largest mass timber projects in Australia, part of La Trobe's "ambitious plan" to transform its Bundoora campus into a "University City of the Future".
The campus has achieved a 5 Star Green Star as-built rating, while the use of mass timber construction and a high-performance united facade system will substantially lower its carbon footprint during the building's lifespan.
Read more about La Trobe University.
Sarah & Sebastian, Melbourne, Russell & George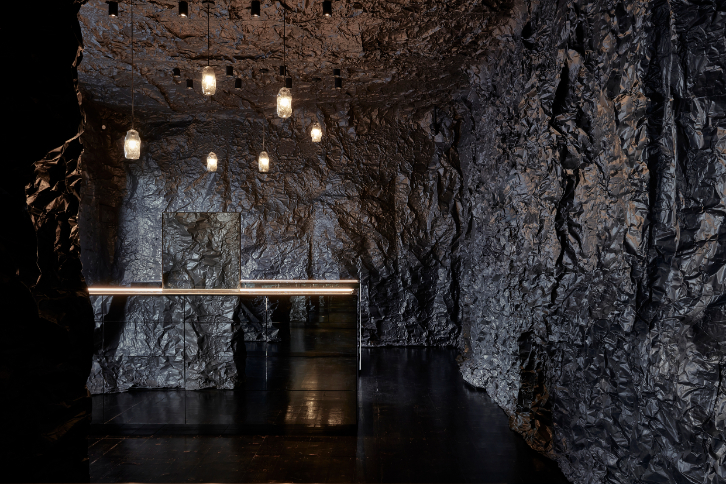 Described as a "love letter" to Melbourne as it emerged from COVID-19 lockdowns, Sarah & Sebastian Armadale is the latest retail offering from Russell & George.
Russell & George director Ryan Russell says sustainability was achieved by retaining and restoring the existing fit-out rather than creating excessive waste.

"As a result, the construction waste literally fit into a couple of wheelie bins as opposed to the tonnes of old plasterboard or fixtures that would have otherwise been dumped in landfills."
"On top of that, the wall and ceiling cladding, joinery substrates and joinery cladding are 100 percent recyclable. At end of life, they can literally be peeled off and recycled or reused," adds Russell.
Read more about Sarah & Sebastian.
Nyul Nyul Community Packing Shed, Western Australia, SJB with Bruno Dann and the Nyul Nyul community, The Orana Foundation, Promena Projects and van der Meer Consulting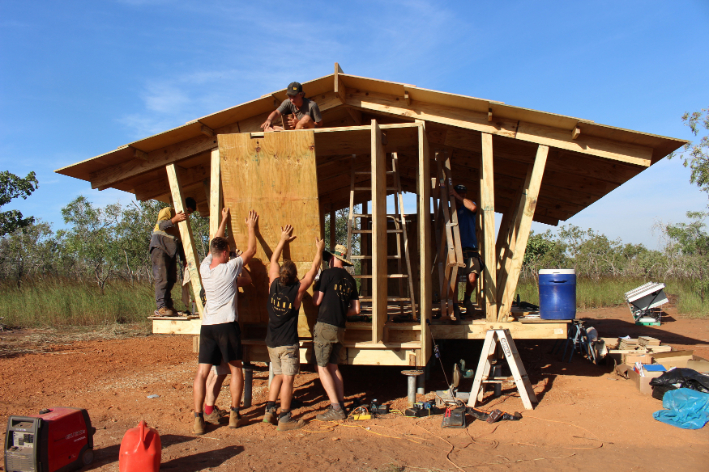 The Packing Shed is a purpose-built timber facility that was installed at Twin Lakes on the Dampier Peninsula for the harvesting and processing of Indigenous foods on Country.
Located on the land of the Nyul Nyul people, who are the custodians of Winawarl, the Country also known as Twin Lakes Cultural Park, the design evolved over a more than 10-year period in a pro bono collaboration between traditional owners, architects, builders, engineers and the Orana Foundation.
It is the product of a bottom-up process that sits outside the government funding model, giving the community full agency to direct the process by assuming the role of client.
See more images of Nyul Nyul Packing Shed.
Alexander House, Sydney, Alexander &CO. with styling by Claire Delmar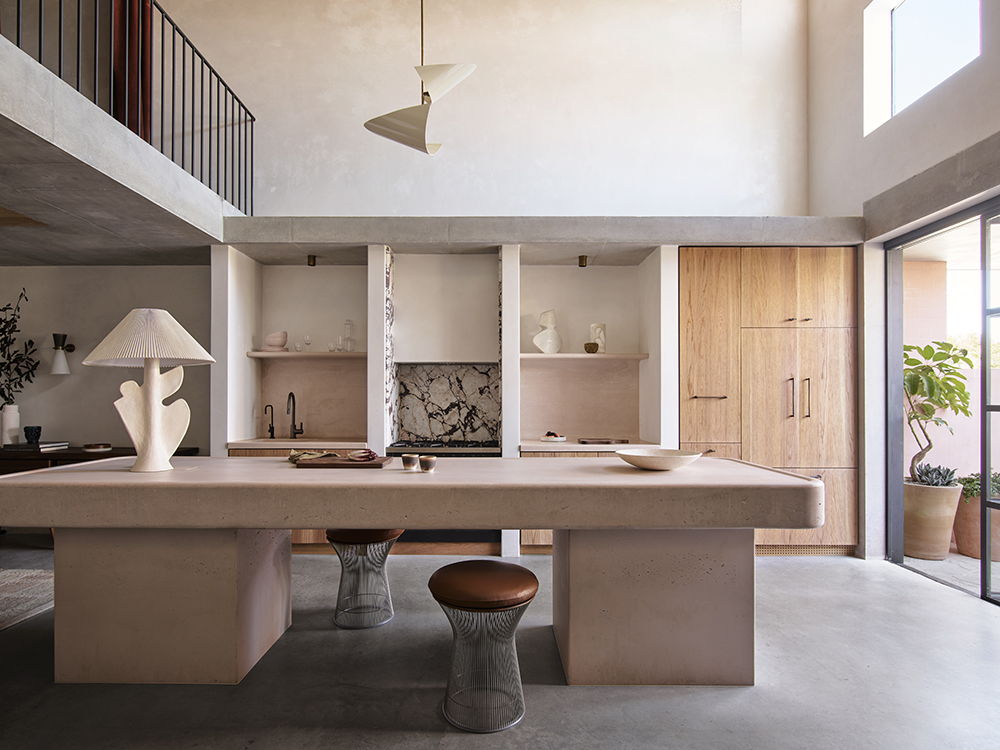 Alexander House is the Sydney home of Alexander &CO. where the team works and meets with clients.
Alexander&CO. describes the home as an "architectural showcase" that challenges preconceptions of home, land, family and work while exploring sustainability, carbon sequestration and environmental innovation.
Alexander House also champions local craftspeople to create bespoke pieces from progressive, energy-efficient technology.
Read more about Alexander House.
Cheltenham Early Education Centre, Sydney, Alexandra Kidd Design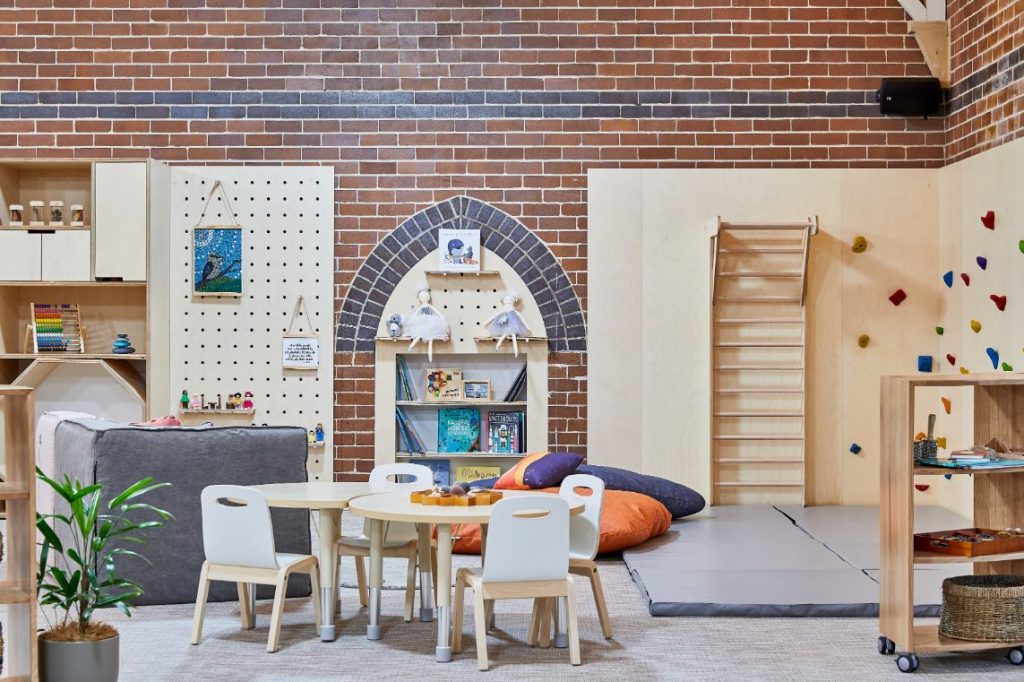 Alexandra Kidd Design has transformed a rundown Sydney church into a nurturing and inspiring space, designed to feel like a second home for children to learn, play and grow.
A sustainable, stimulating, yet calming environment encourages exploration and fun while steering clear of typical plastic materiality and headache-inducing colour palettes of childhood centres.
Embracing the wellbeing of future generations, the construction process was one of reducing waste, reusing and recycling as much of the existing structure and on-site material as possible, being mindful of the environment and the generations to come.
Alexandra Kidd Design achieved this through the use of consciously selected finishes such as premium grade plywood, Bolon flooring (made from recycled plastic) and low VOC paints, all environmentally friendly and sustainable.
See more images of Cheltenham Early Education Centre.
NGV Triennial 2020 Outdoor Pavilions, Melbourne, BoardGrove Architects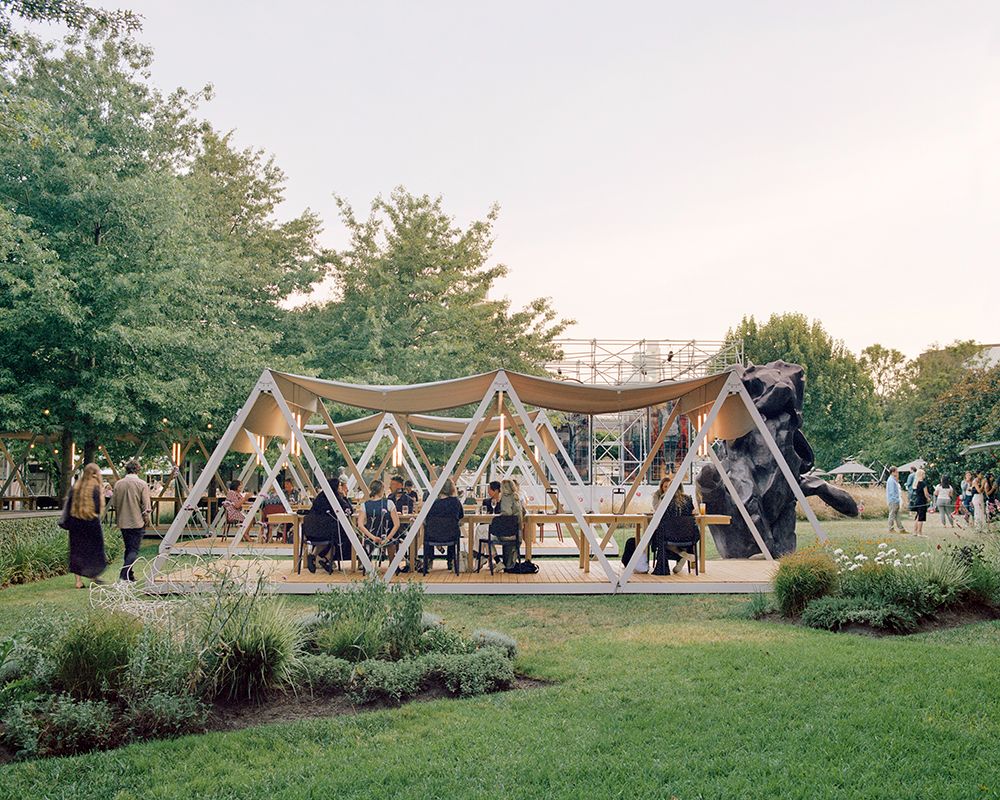 This collection of pavilions was designed for the National Gallery of Victoria's 2020 Triennial summer outdoor dining program and operated in two states of a picnic pavilion and formal eating spaces.
The brief for the pavilion was to create a COVID-safe festival dining experience for the public while also providing a relaxed atmosphere to enjoy.
Boardgrove Architects specifically created furniture for the event that could later be re-used at future events for their materials or function.
They are also highly modulated and flat pack-able for easy and compact storage.
See more images of NGV Triennial 2020 Outdoor Pavilions.
re-ply, New York, BVN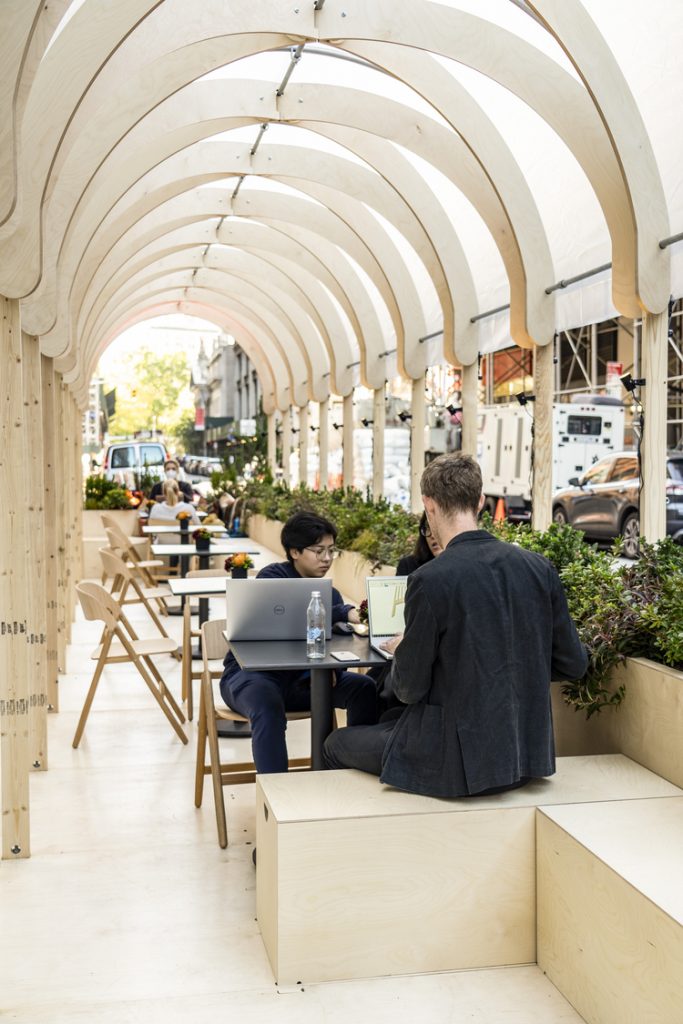 re-ply is a social initiative set up by BVN's NYC office governed by the mission to up-cycle the plywood material used as barricades to protect businesses during COVID-19 and the protest.
BVN dexterously transformed the product into a cost-effective 'kit-of-parts' for outdoor furniture, allowing restaurants to quickly reopen for socially distanced outdoor dining.
The kit-of-parts can then be re-configured in a number of ways to produce a variety of outdoor dining options including catering to all weather conditions, humidity through to snow allowing for a customisable application depending on site conditions.
Explore our previous lookbook about seven Australian retail spaces that let colour do all the talking.