While most of us were baking sourdough and learning Spanish, Alexander & Co.'s pandemic project took the form of an elegant 3,229-square foot multi-functional house and workspace.
Alexander House was constructed over nine months during the 2020 lockdowns.
It responds to contemporary design questions of sustainability and work/life balance to become, surreptitiously, a symbol of the times.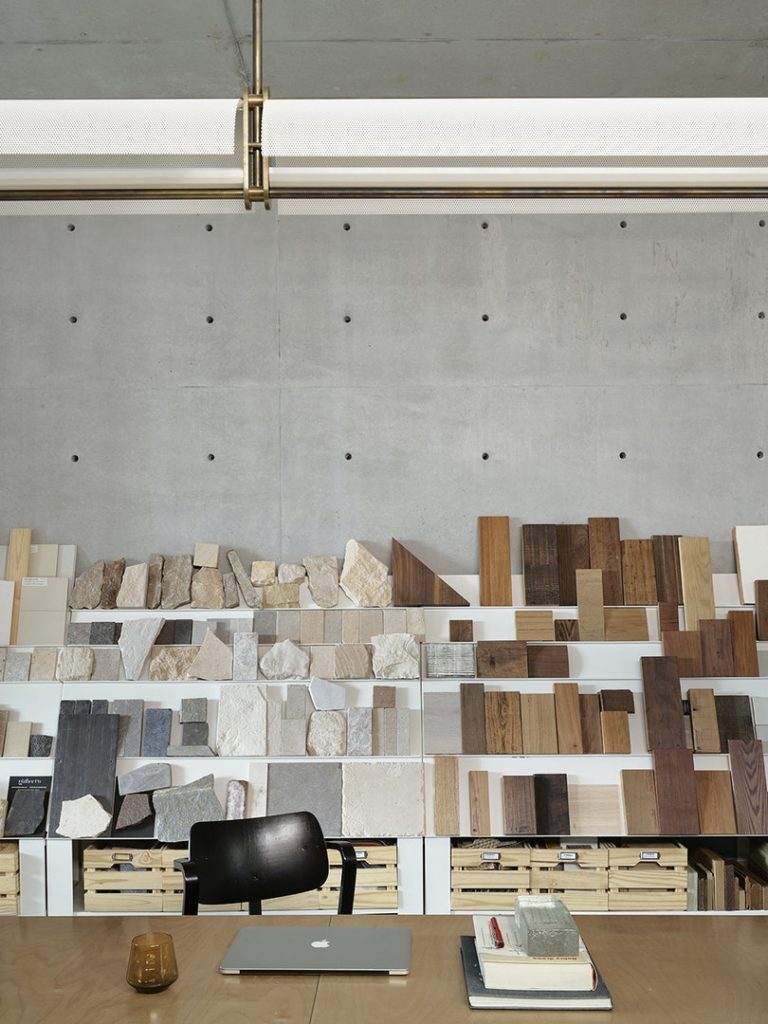 "If there's anything we've learned, it's that we can't predict the future. Creating a scaffold for the future unknown was certainly one of the building blocks of this project," says Jeremy Bull.
With wife and business partner Tess Glasson, the principal at Alexander & Co. bought the house next door and turned it into an architectural residential showcase and purpose-built live/work building, challenging distinctions of residential, commercial and office design.
Bull speaks to me from inside the design headquarters, with his school-age kids audible in the background – a welcome and common occurrence, he explains.

"It's really interesting to have a house, kids and office in proximity, which doesn't require you to drive or leave. It helps to integrate my life. I've found it to be profound in how its connected me to my kids and them to my work."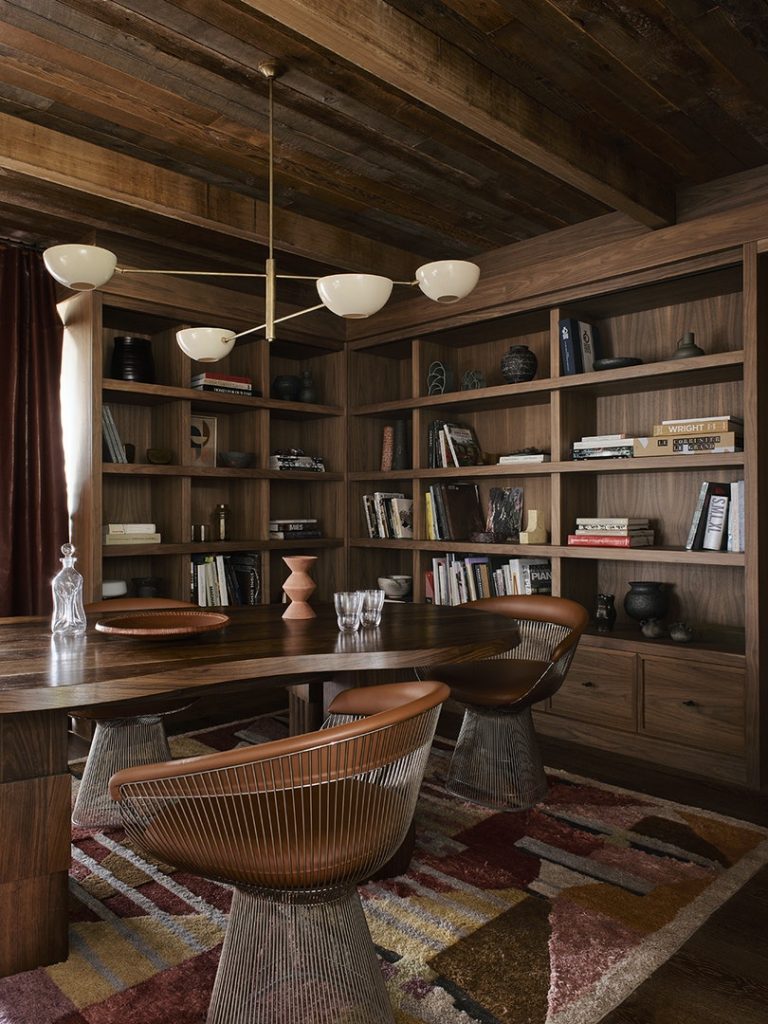 Alexander House acts as a testing ground for new ideas, drawing from the team's previous commercial and residential projects.
The highly ambient lighting was informed by Alexander & Co.'s restaurant interiors, including its recent transformation of Harbord Hotel.
The bird-like fitting above the bench, designed by associate Sophie Harris for Sydney restaurant Glorietta, is a studio favourite.
The upstairs bathroom, accented with aged brassware and a linen shower curtain, employs residential strategies to establish a sense of home.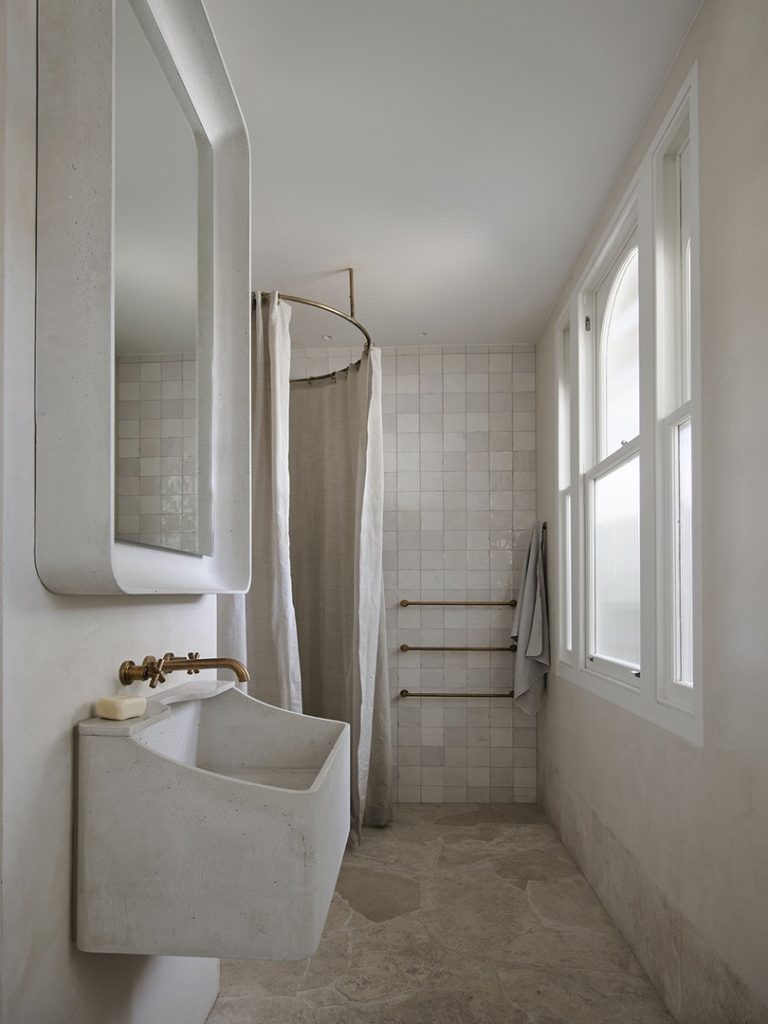 "It's a fusion of the knowledge base we have within our practice, a time capsule of the experiences we've had across residential and commercial disciplines," Bull says.
Bull explains the adaptable design allows the Alexander & Co. team to flow through the building's many uses. This aids wellbeing and productivity, he says.
"There are a few vestiges of the old office, but mostly we don't need them."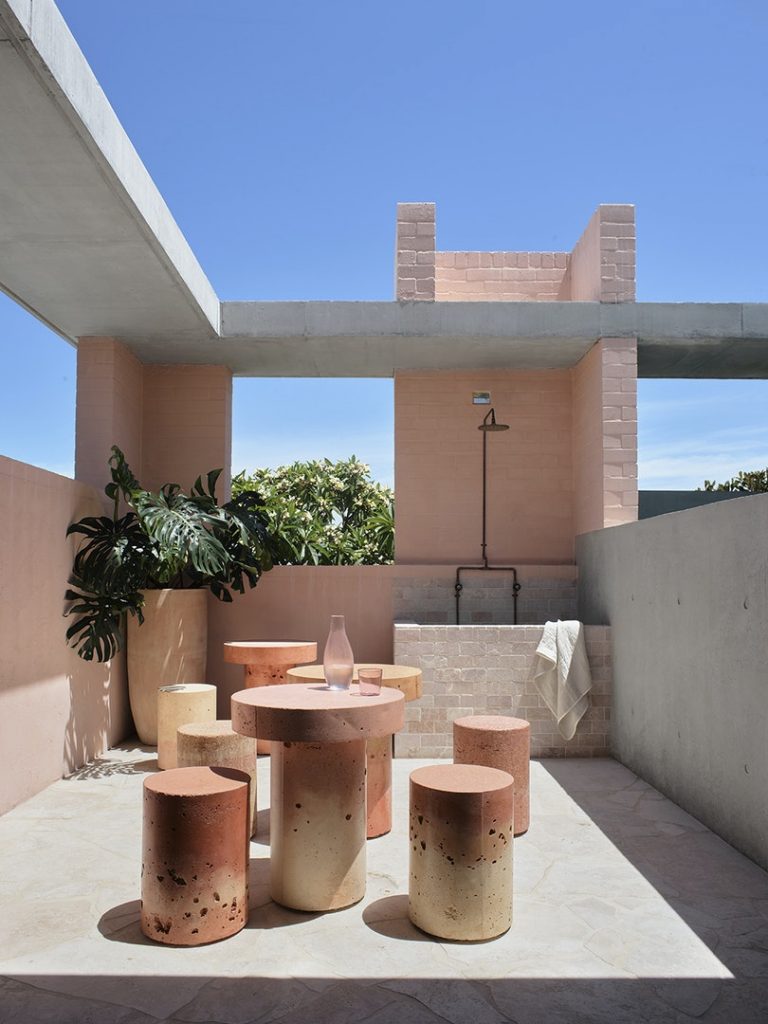 Alexander House appears from the street as a crisp white terrace. Inside, pastel-toned rammed earth, reclaimed timber and polished concrete are met with accents of deep burgundy, walnut and olive green.
Light from wall-size windows and skylights floods over the half-tonne pink concrete island bench (by Concrete Bespoke) and illuminates the marble splashback and bespoke banquette.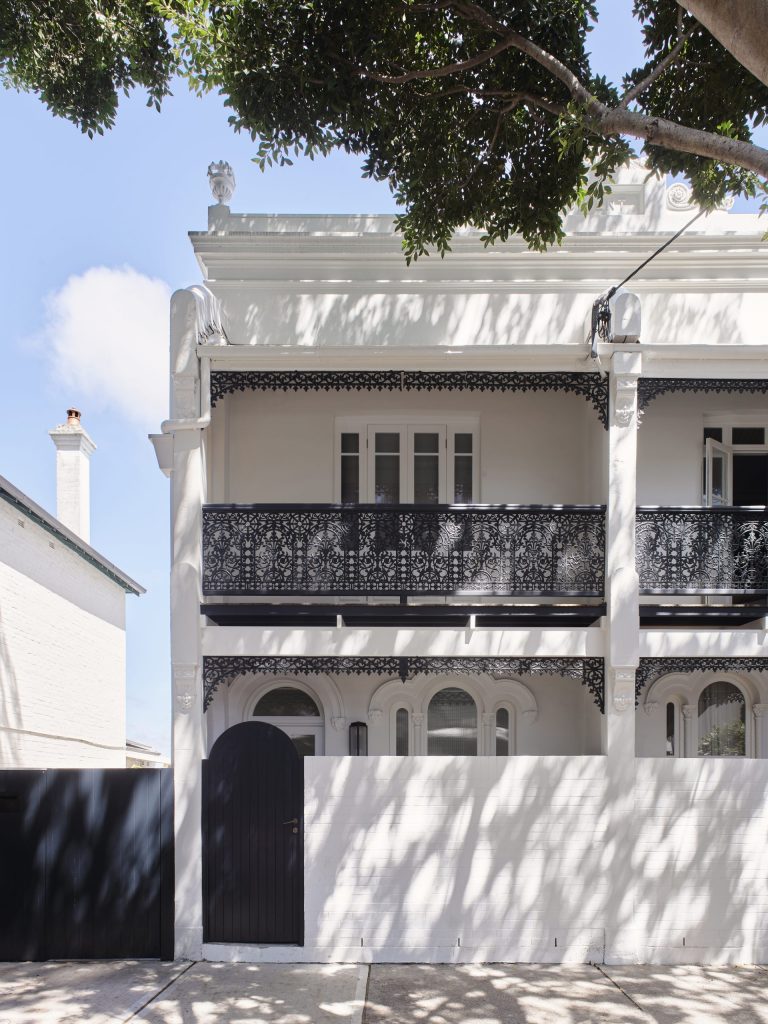 The utility of the site is maximised with a generic floorplate and four highly adaptable levels.
Bull took notes from Rem Koolhaas and Bruce Mau's S, M, L, XL, elevating a modest footprint to host expansive communal areas, intimate spaces and amenities including a library, steam room, outdoor shower, ice bath and pool.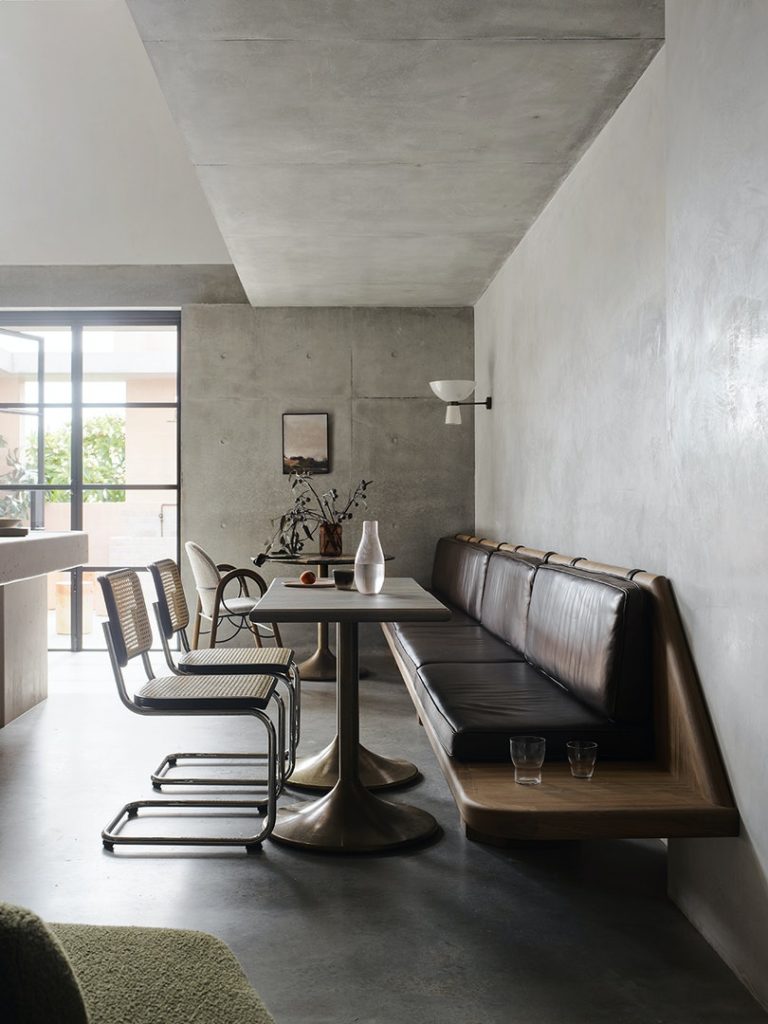 Unconventionally shaped pieces fill the space. Bull explains the interior furnishings were designed through creative partnerships with local outfits, such as the outdoor setting made from building waste, constructed with Re. Studio Collective.
"Within the house you have the very specific hands and factories of our preferred team of makers. The project is filled with these thought-bubbles," he says.
Other major thought-bubbles underpinning the project were challenges of indigenous sovereignty and sustainability.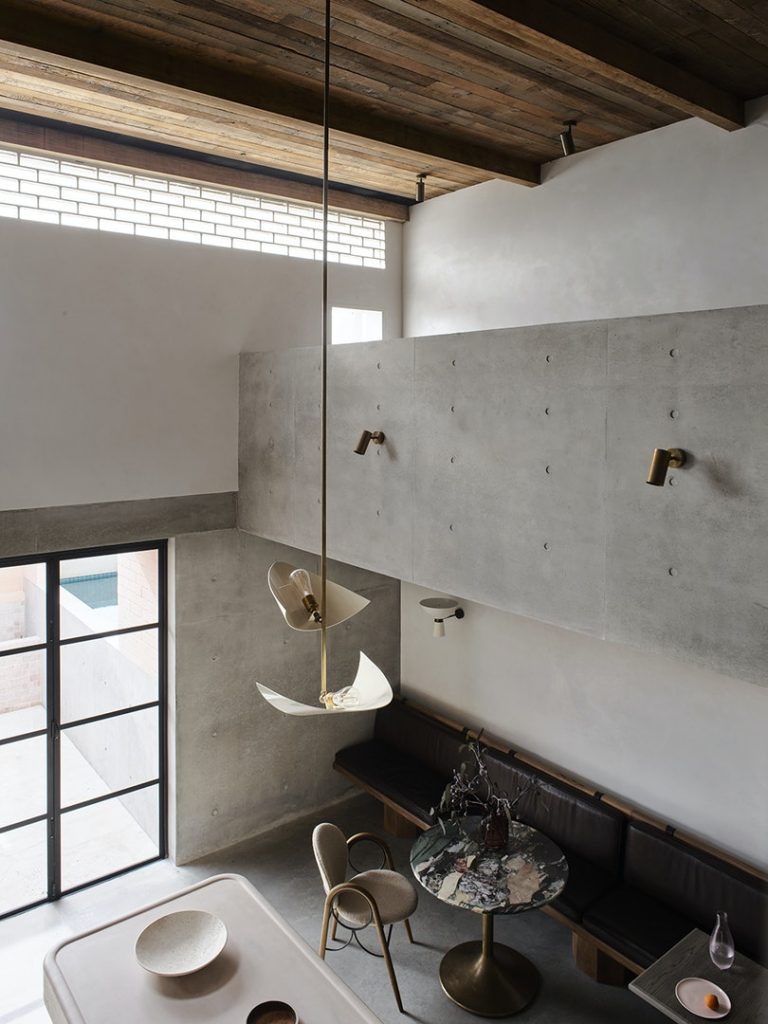 "It's always on my mind,' Bull says. "How do I build a building that is going to capitalise on land that at a philosophical level is not really ours? How do I make sure it's socially contributary?"
The team's answer to these questions lies within the structure itself: an office his team can walk to, a building without VOCs or blue light that provides its own power and aims for zero carbon emissions by 2022.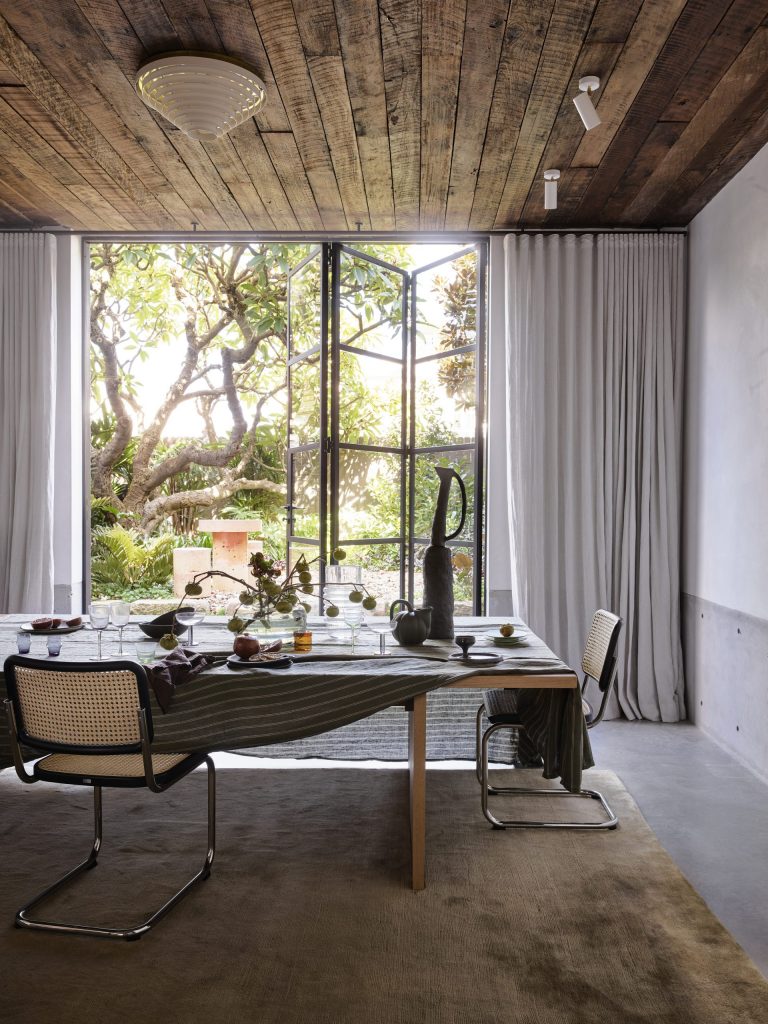 There are solar and water filtration systems, a compostable couch and a glass west-facing wall to regulate temperature.
Despite clear wins in this laboratory of sustainability, Bull stresses that while the building sits as a realised project, these explorations are ongoing.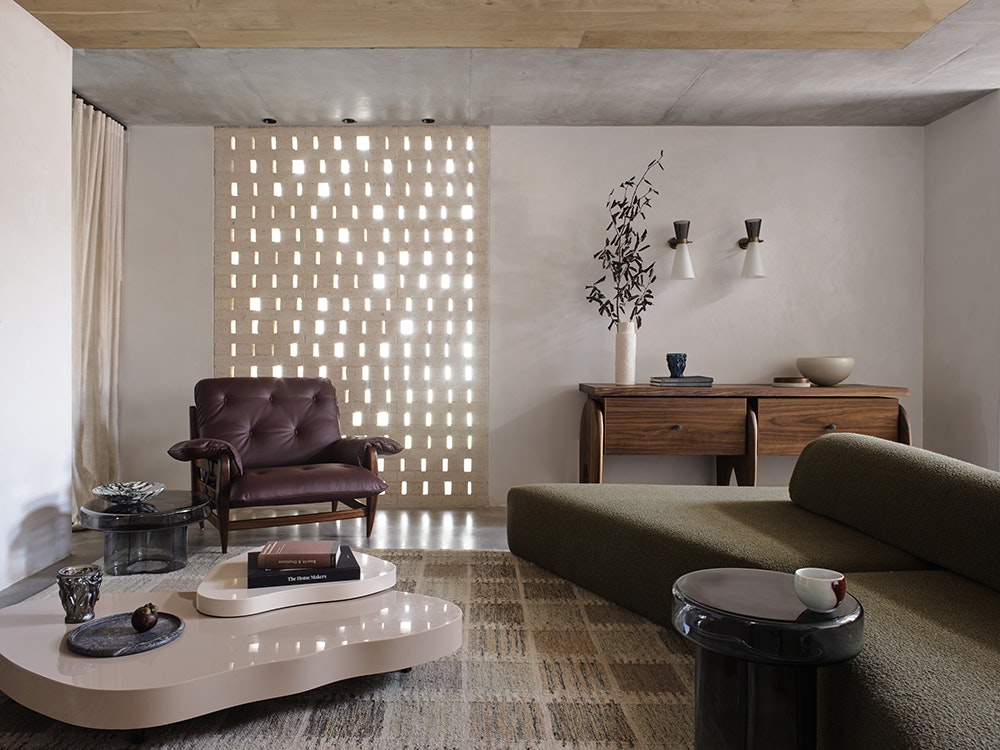 "We're living through the limitations and iterations of design," he says.
"Inhabiting our own design gives us a relationship with the problems that we didn't have as consultants. For that I'm really grateful."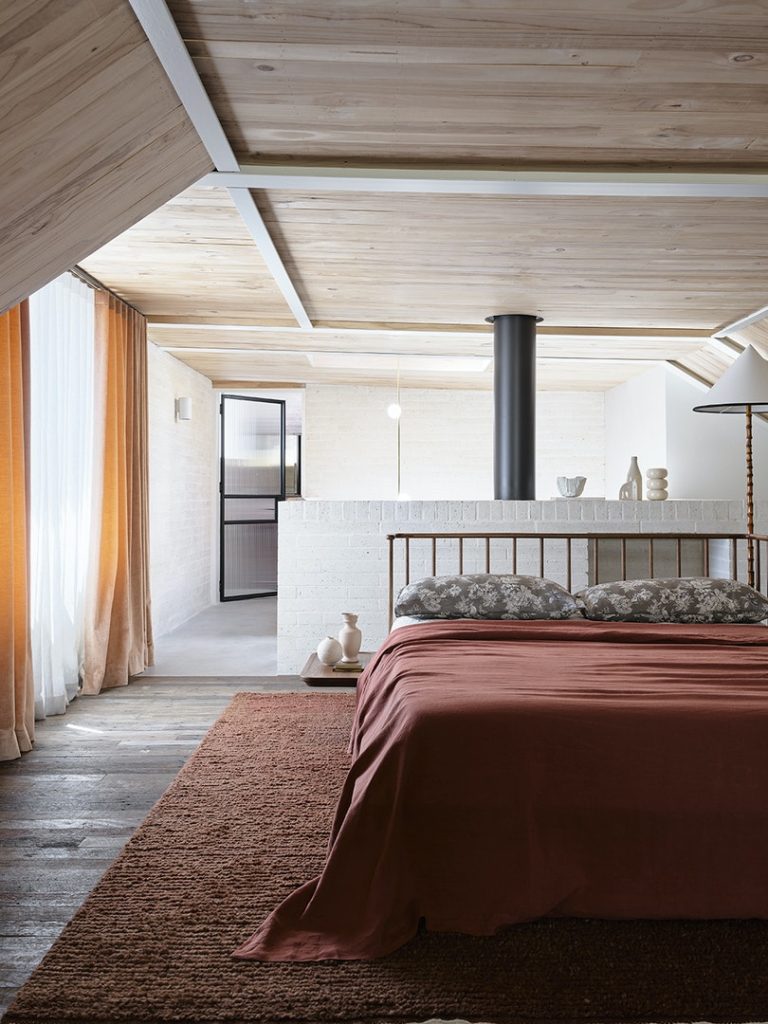 There are faint plans of extending the project toward a Chipperfield-esque campus but Bull remains open to the unknown.
"It's a silently, stoically beautiful building. There's a future in it, I'm not sure exactly what it is yet."
Photography: Anson Smart.