SJB has made a slew of new appointments in its architecture and planning studios in Melbourne, adding to its leadership team across the two fields.
The appointments in the Melbourne architecture studio reflect the studio's growth in mixed-use, commercial and residential sectors and a "drive towards sustainable design practices".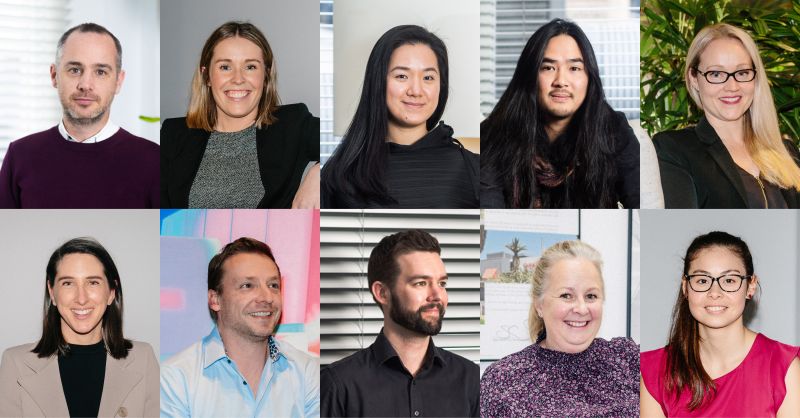 The architecture team welcomes new associate director Nigel Morris.
With more than a decade's experience at SJB in residential, education, hospitality and arts, Morris seeks to "draw together diverse interests – design, people and community, commerce and construction" in his new role.
He's joined by senior associate Beau Fulwood, who has 12 years at SJB and a "proven track record" of delivering projects in Australia and Thailand.
Tracy Xia and Dom Bunnag complete the new architecture appointments as associates, both bringing a wealth of experience across numerous project phases and building typologies.
SJB's Melbourne planning team, on the other hand, welcomes new senior associates Adam Haines, Andrew Zohar and Sarah Thomas, as well as associates Joanna Jackson and Holly McFall, and senior planner Genevieve Kour.
Founded in Melbourne in 1976, SJB now counts 200 staff between its home city and Sydney studio.
Lead image: SJB's Melbourne studio.
Of the 10 new appointments, six are women. In 2019, ADR spoke to fellow SJB senior associate Monica Edwards about her experience as a woman in architecture and how gender equity can be achieved in the industry.
Edwards described efforts to eliminate gender inequity in the industry as "terribly complex" and made reference to the practice's own Parental Leave Policy as a step towards supporting young women architects and planners.
Edwards is based in SJB's Sydney studio, where domestic materials and finishes are embraced alongside playful colour blocking to create a welcoming, residential feel and fine grain interior that was shortlisted for IDEA 2019.