WALA has designed the interior of Melbourne patisserie T by Luxbite where creative use of small spaces permeates through the design.
The shop's 19sqm ground floor corner location along Flinders Lane required a stronger emphasis on shop-front prominence and the need to maximise the use of all available internal space.
The owners required five separate purpose-built fridges to fit within the shop's footprint and so inspiration was drawn from cafes in Japan where creative use of small spaces is integral to the design. A clever layout by WALA ensures that all kitchen equipment is well located for staff to work comfortably.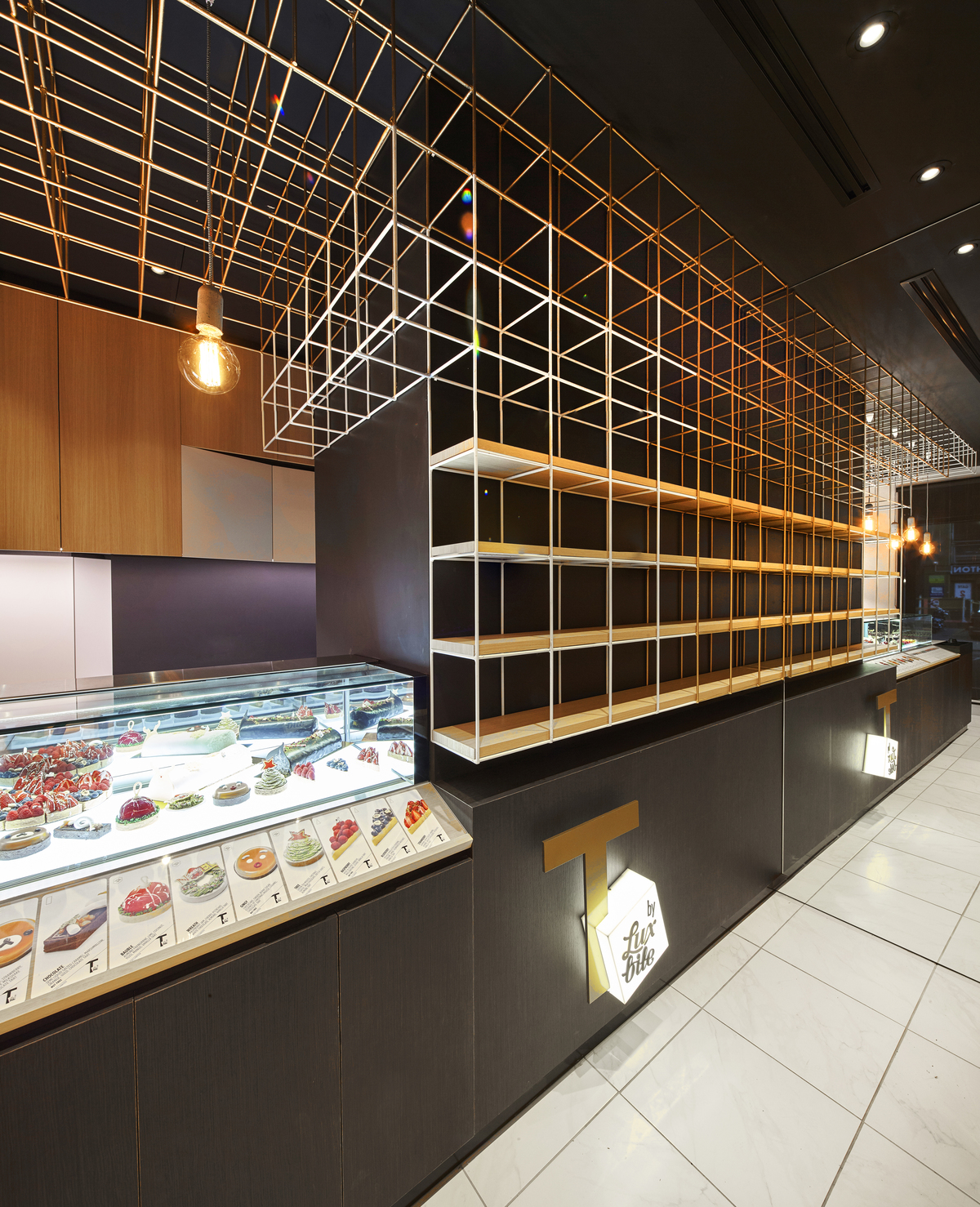 Unlike its neighbouring shops, sole access to T by Luxbite's is only through its narrow front door. The tight spatial constraints meant elements of the design had to be fabricated off-site in modular components and reassembled on-site.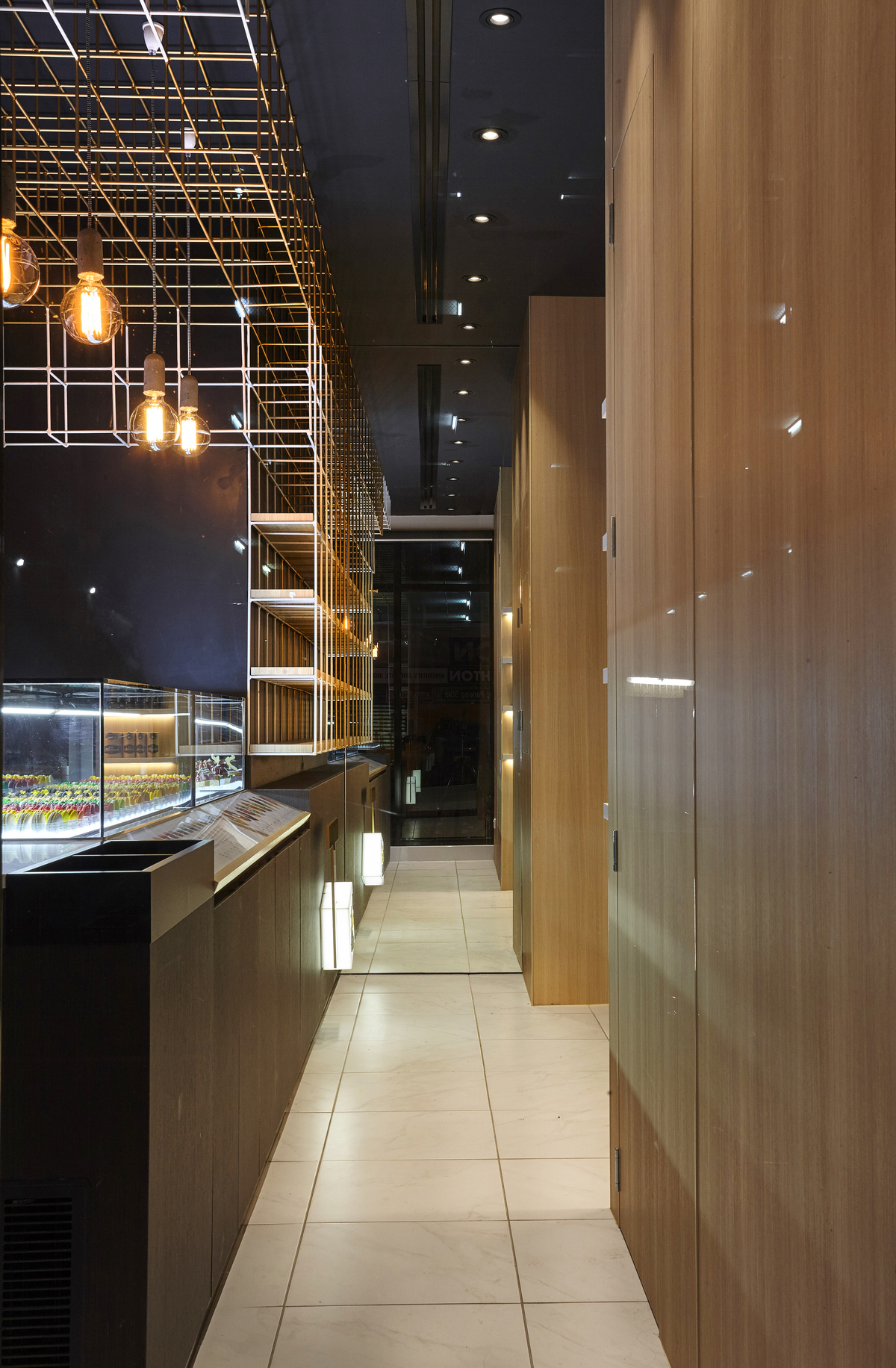 Notably, the feature overhead steel cages are comprised of modular sections and comprehensive pre-design work was required to enable effective off-site fabrication and on-site installation.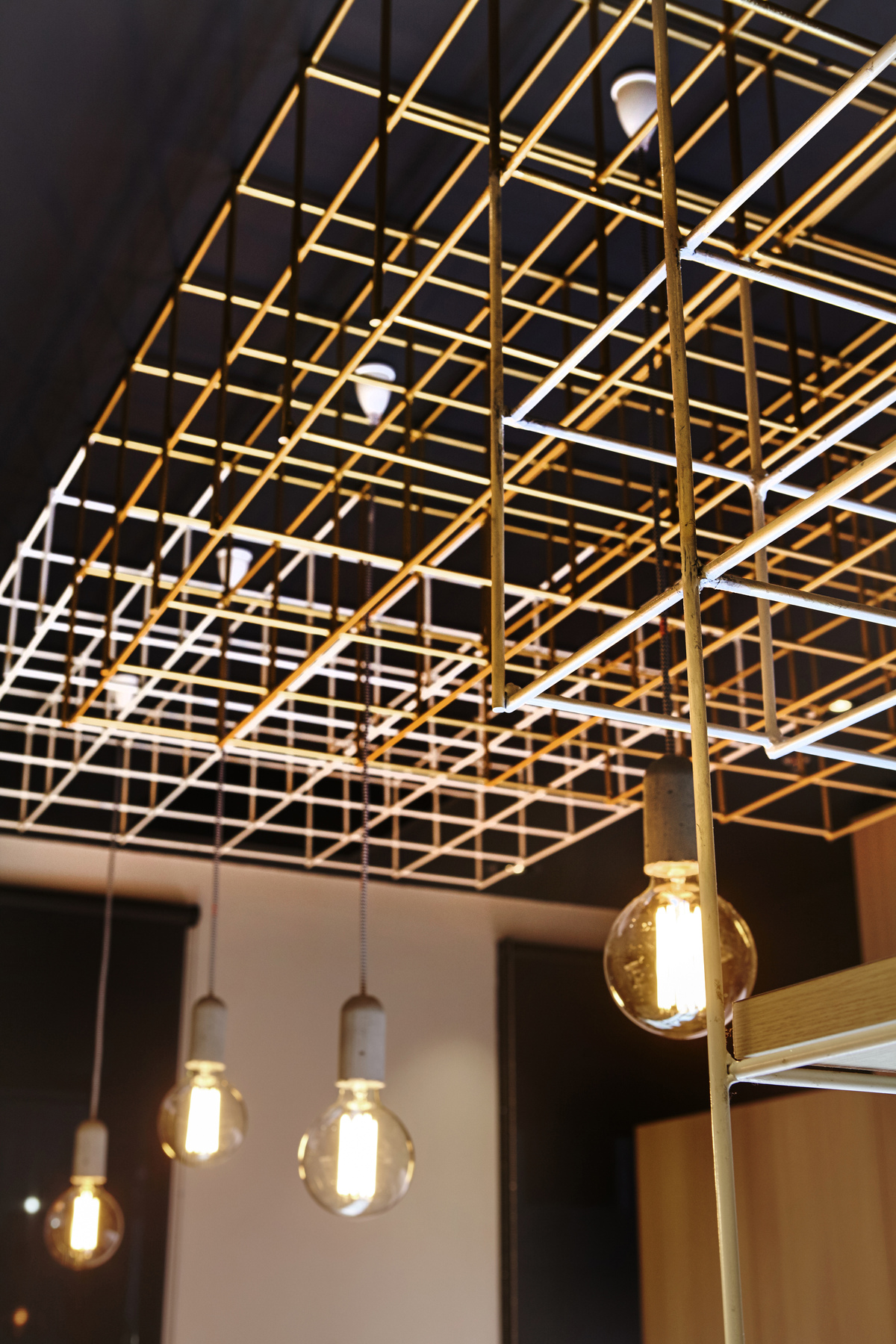 Another challenge was introducing depth in a small space. In keeping with a dark backdrop the use of clever tricks, such as mirrors and lighting, were employed to force perspectives and make the shop seem larger.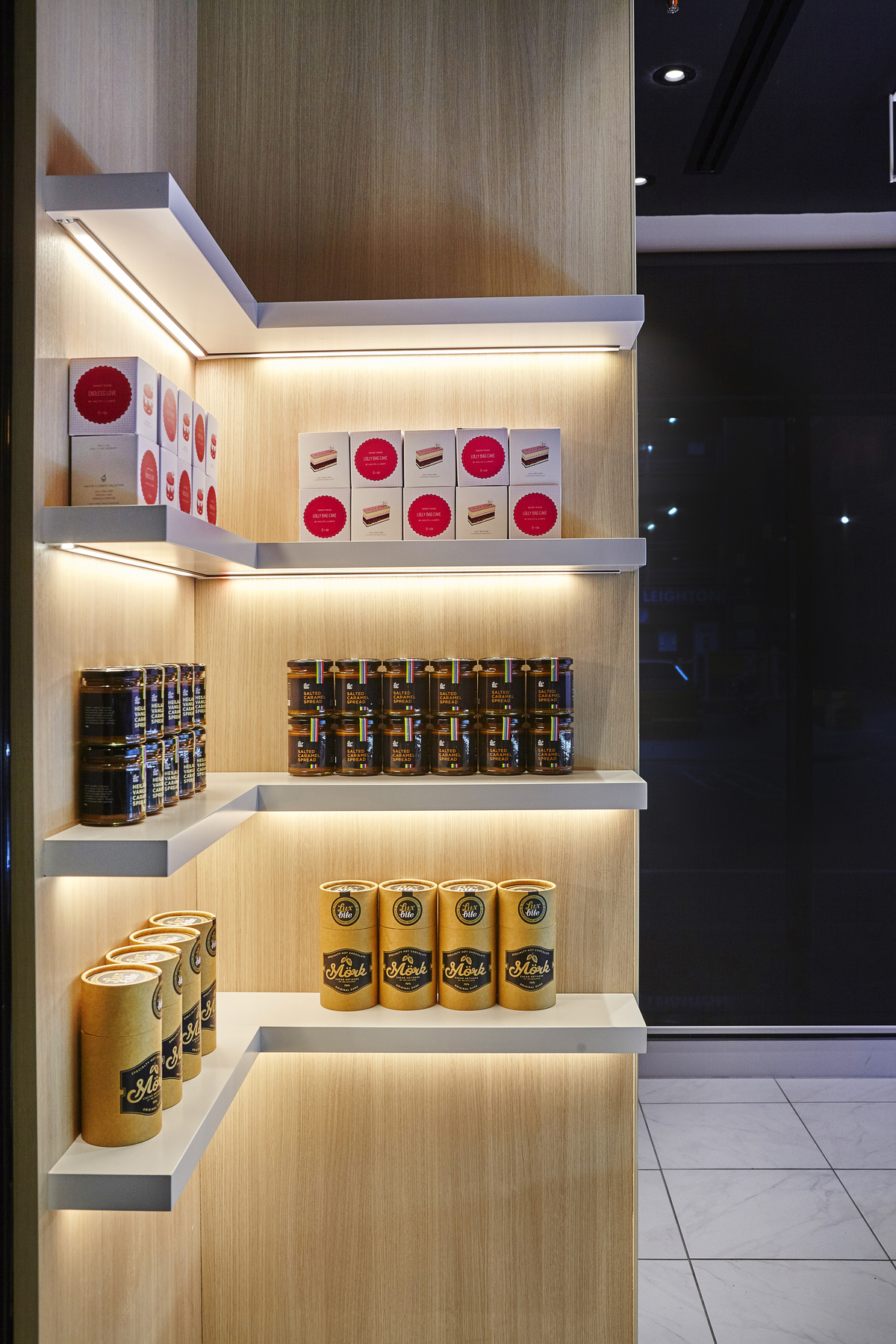 Clean lines, geometric shapes and warm textures collectively promote a more subdued backdrop for the products to shine when on display and this consistent palette also ensures all elements of the shop sit harmoniously with each other.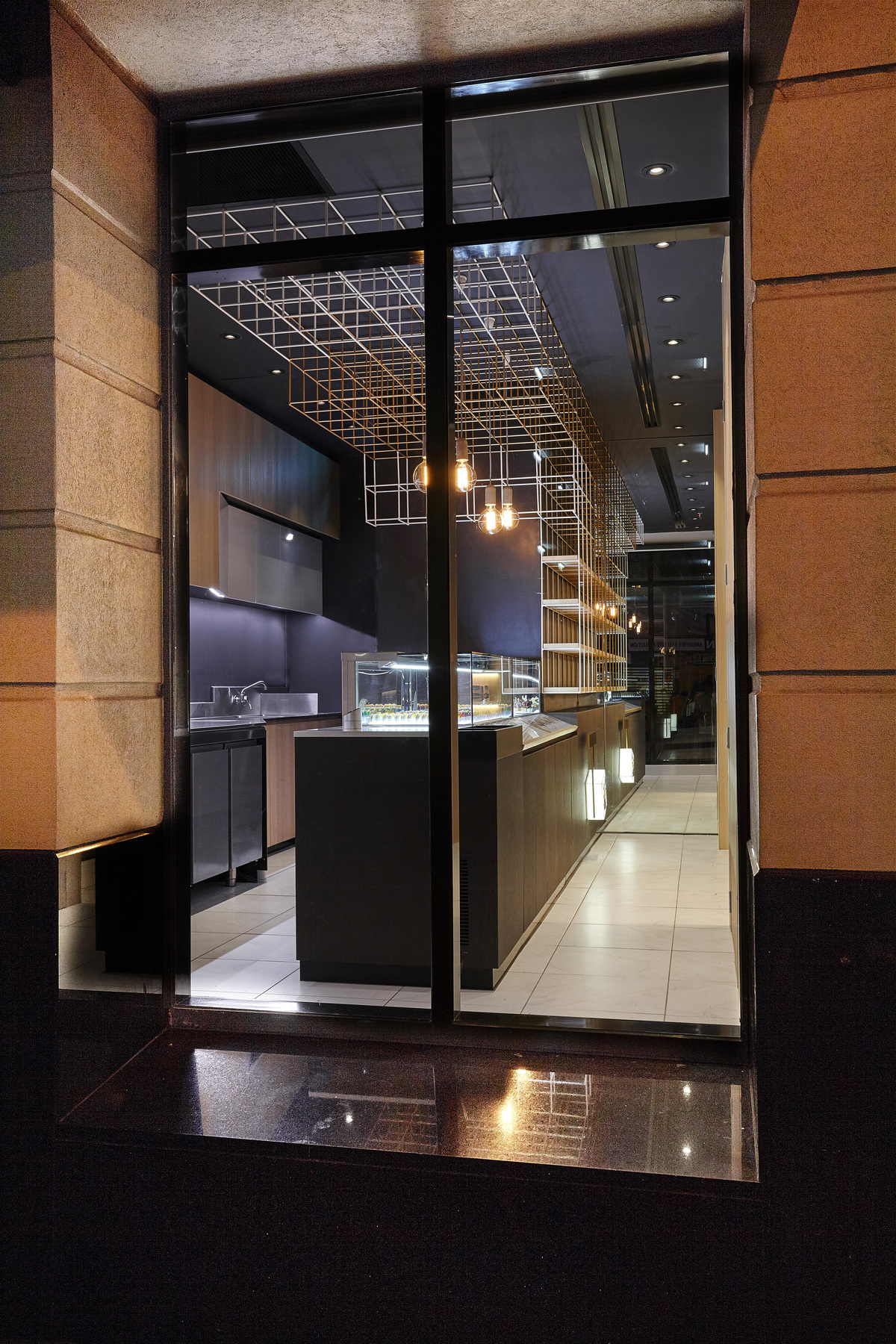 "There's an observable trend of upcoming hospitality businesses moving towards smaller fit-outs, especially in a cosmopolitan city like Melbourne where space is increasingly becoming a premium," explains Weian Lim, director, WALA. "Small businesses look to employ more creative ways to cheat space without compromise while still promoting outstanding design.
"Getting the layout of the shop right was crucial. Despite the small footprint, the floor space has designated front and back-of-house areas where tarts are made in-house. However, with no space to conceal kitchen activities, food preparation works becomes theatre. To minimise clutter, storage joinery was selectively designed to squeeze every last inch of usable space. Built-out veneered walls, overhead cupboards and counters all conceal access to services and storage."
Photography by Fraser Marsden