A long, narrow space in inner Sydney makes for a bustling atmosphere, where the sambols, hoppers and curries fly out of the kitchen from lunch until late.
Designed by David Mitchell Architects, Lankan Filling Station is a restaurant and bar with a busy open kitchen at one end and a high bar at the other. The main challenge was creating a design that would fit in enough seats without the space feeling overcrowded.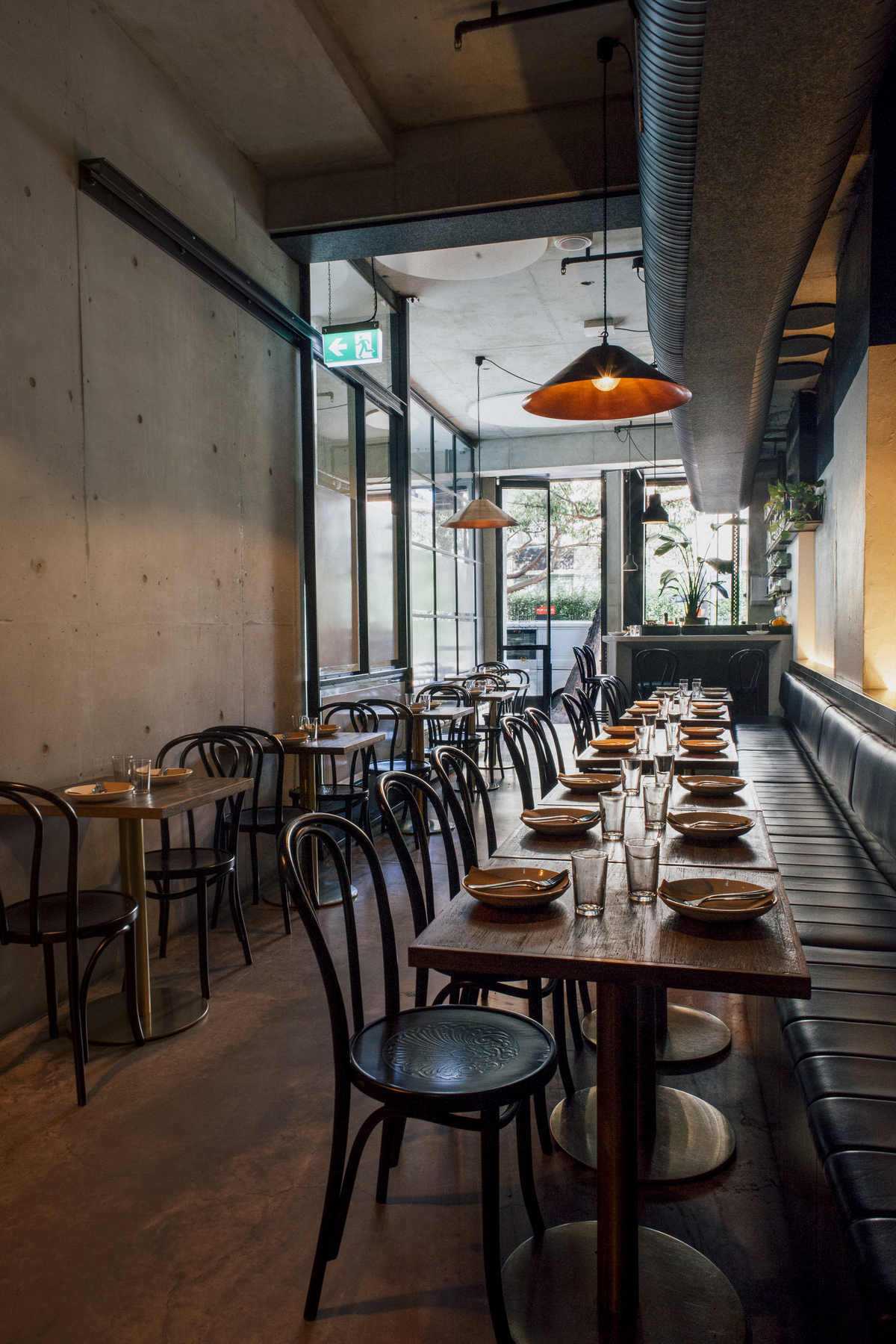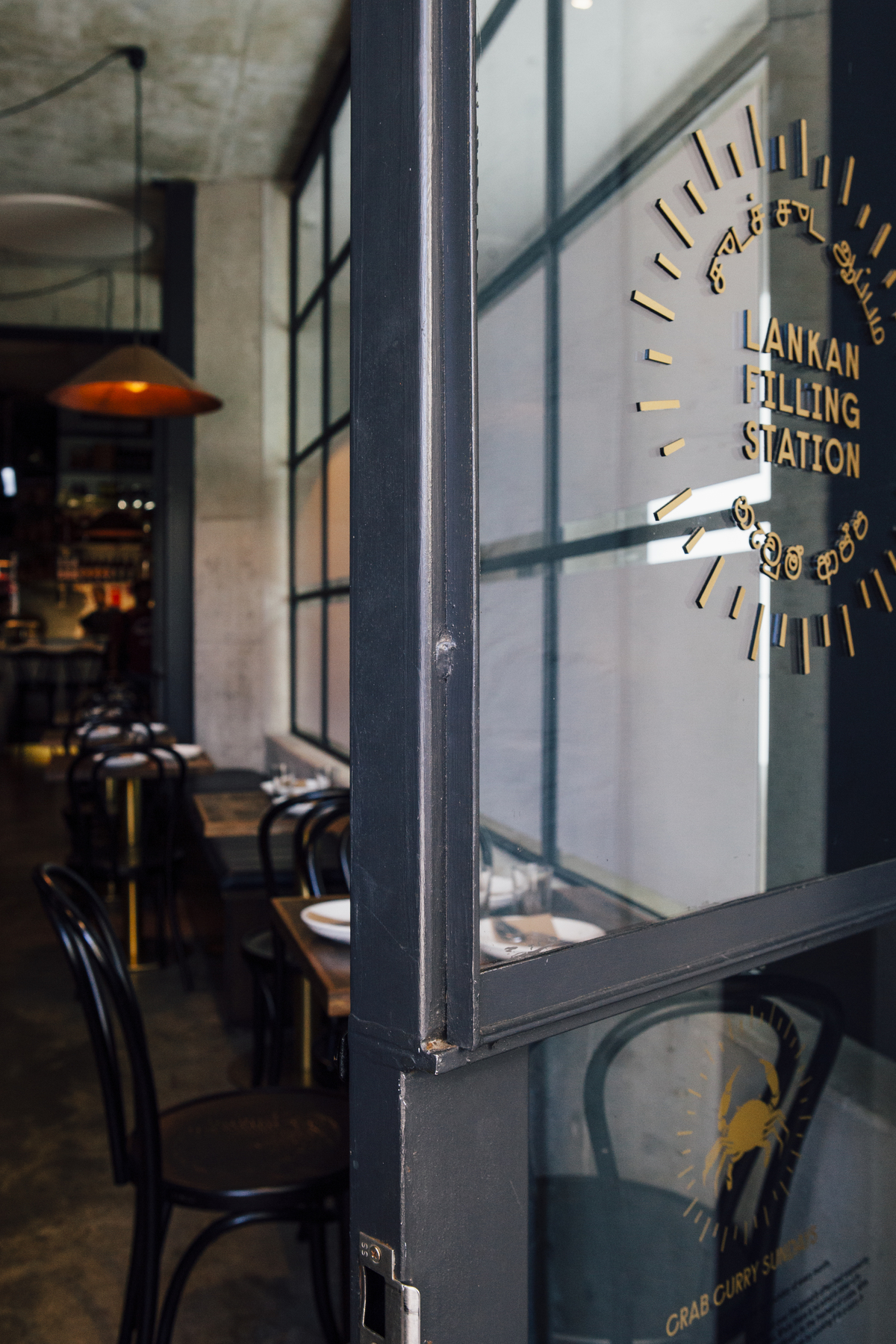 To overcome this, the architects utilised clever planning of the small space, which has resulted in an intimate, bustling restaurant with closely seated patrons, good acoustic control and significantly reduced noise levels.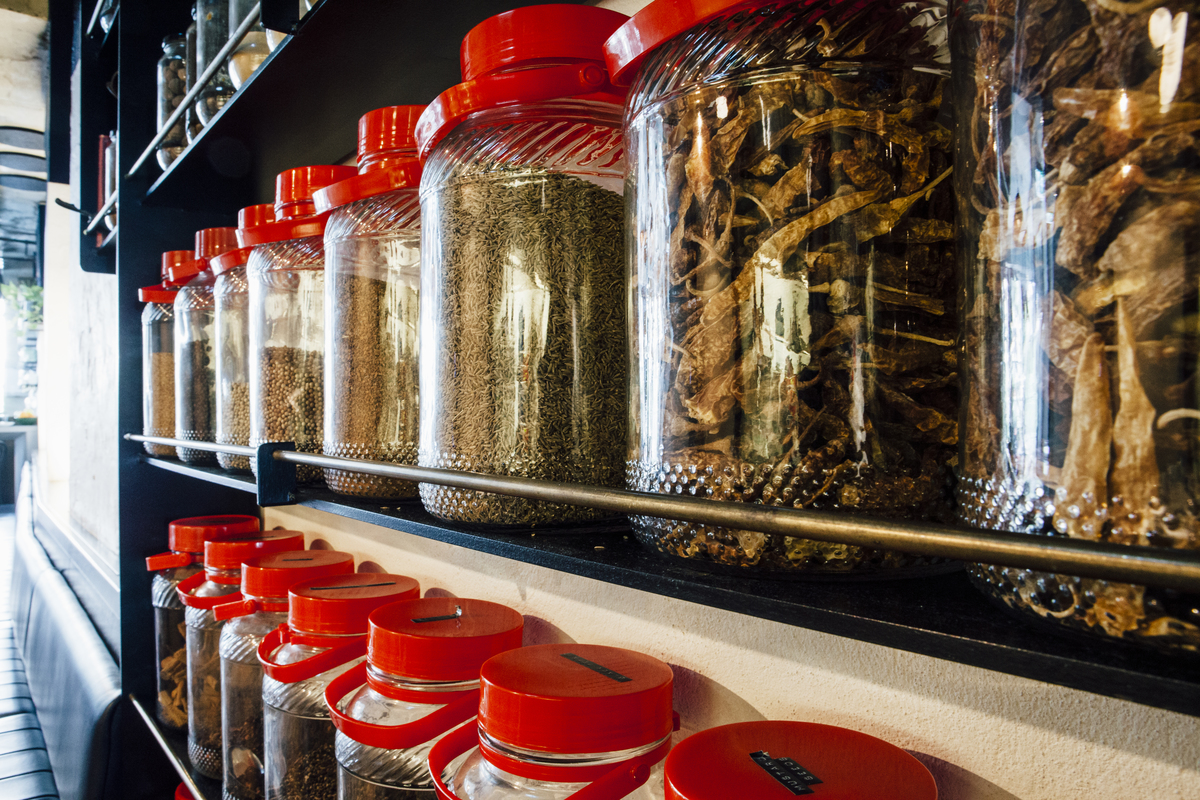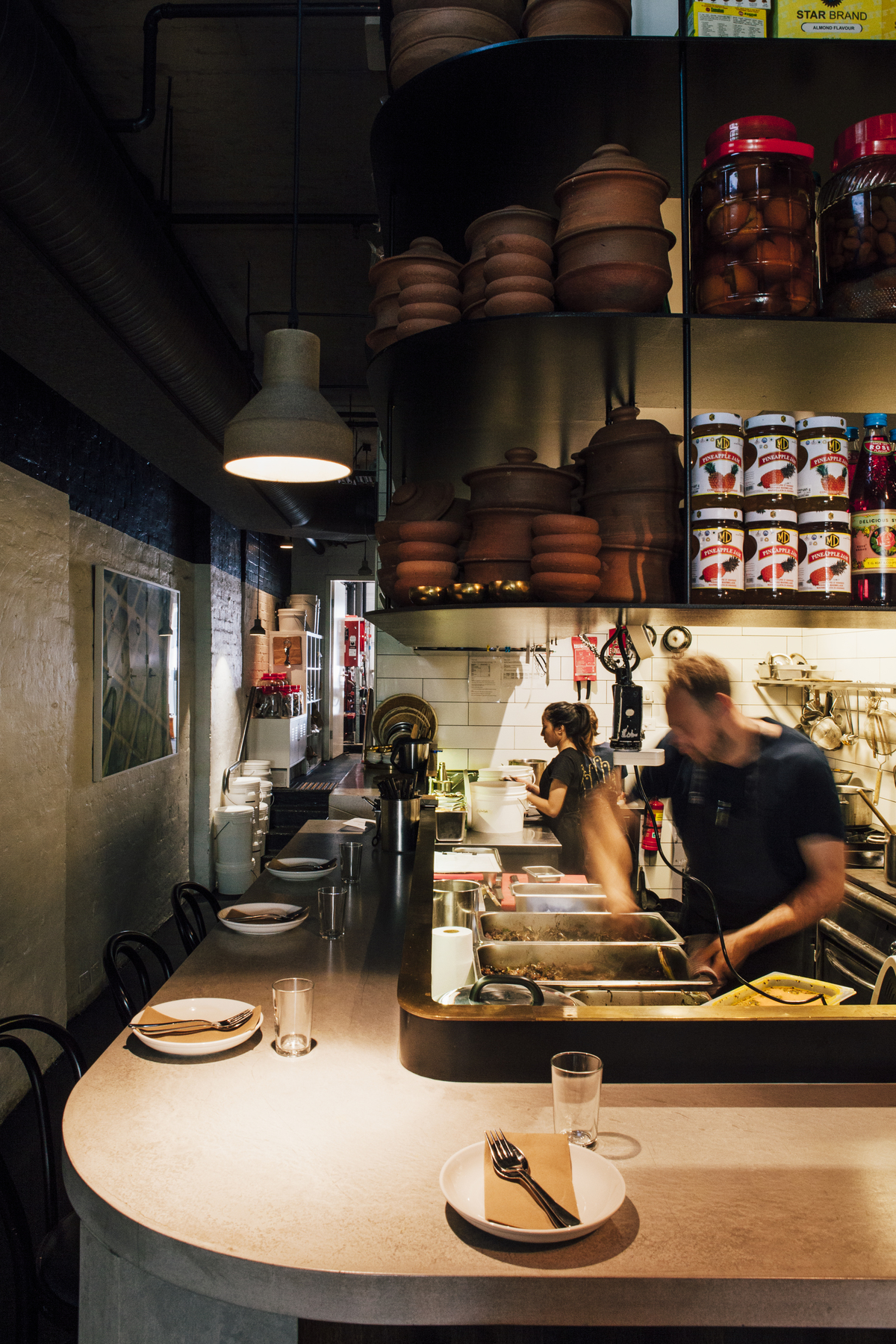 Steel shelves filled with colourful spice jars add pops of colour that complement the polished concrete, copper lighting, dark timber and leather seating.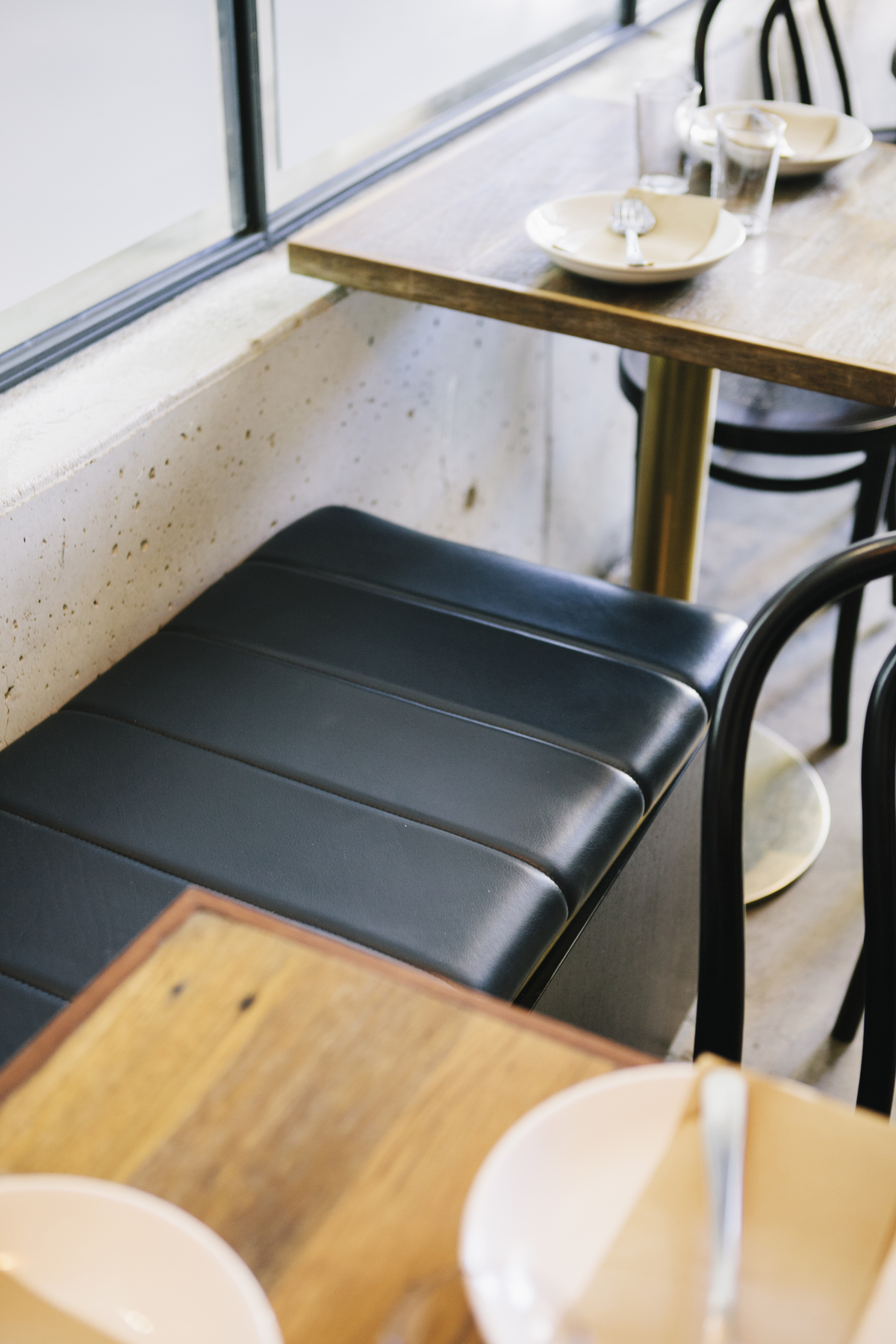 The restaurant fit-out was done when the six-storey building it sits in was near completion. The building, which was also designed by David Mitchell Architects, was originally a two-storey terrace and the practice inserted six storeys with the restaurant at ground level.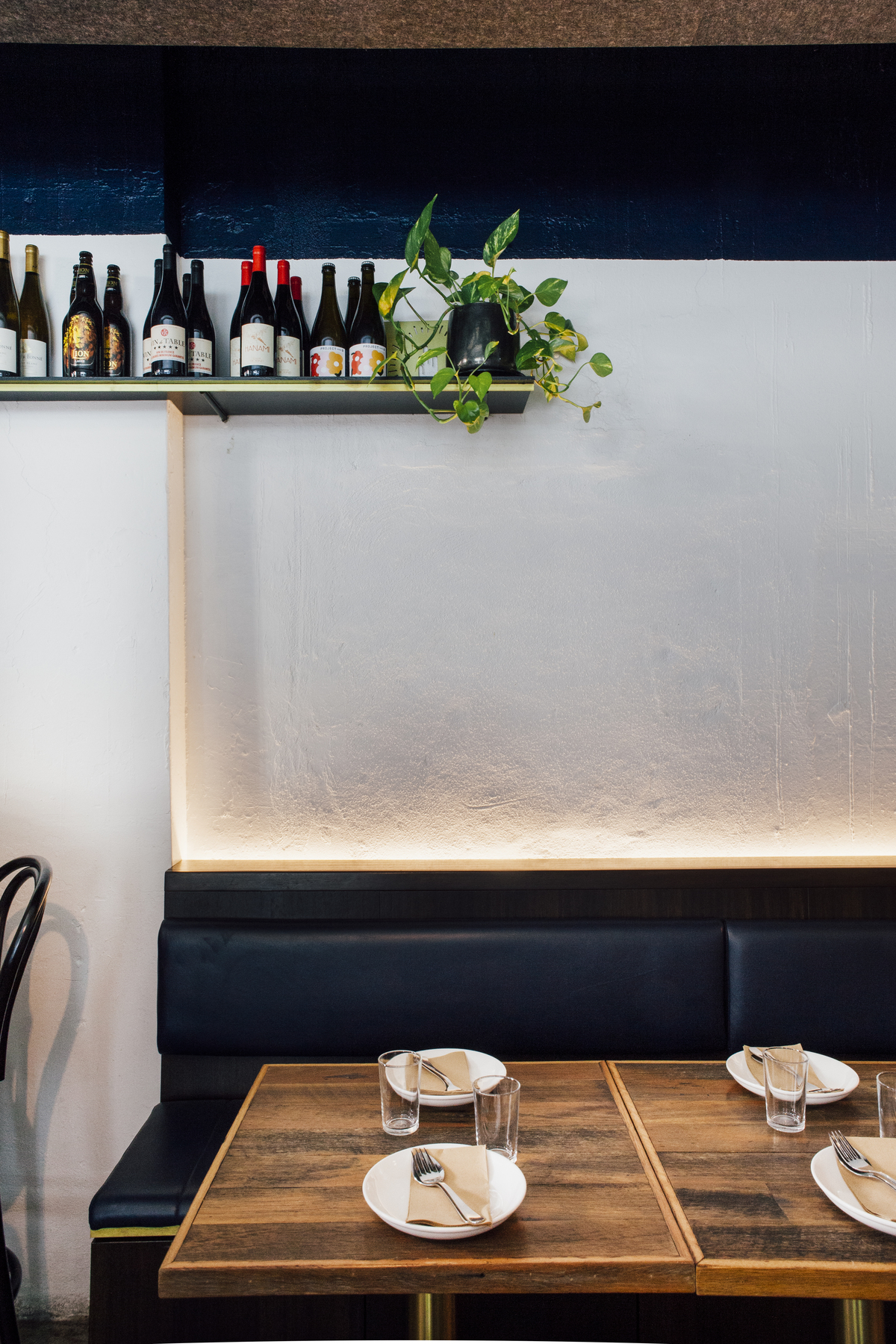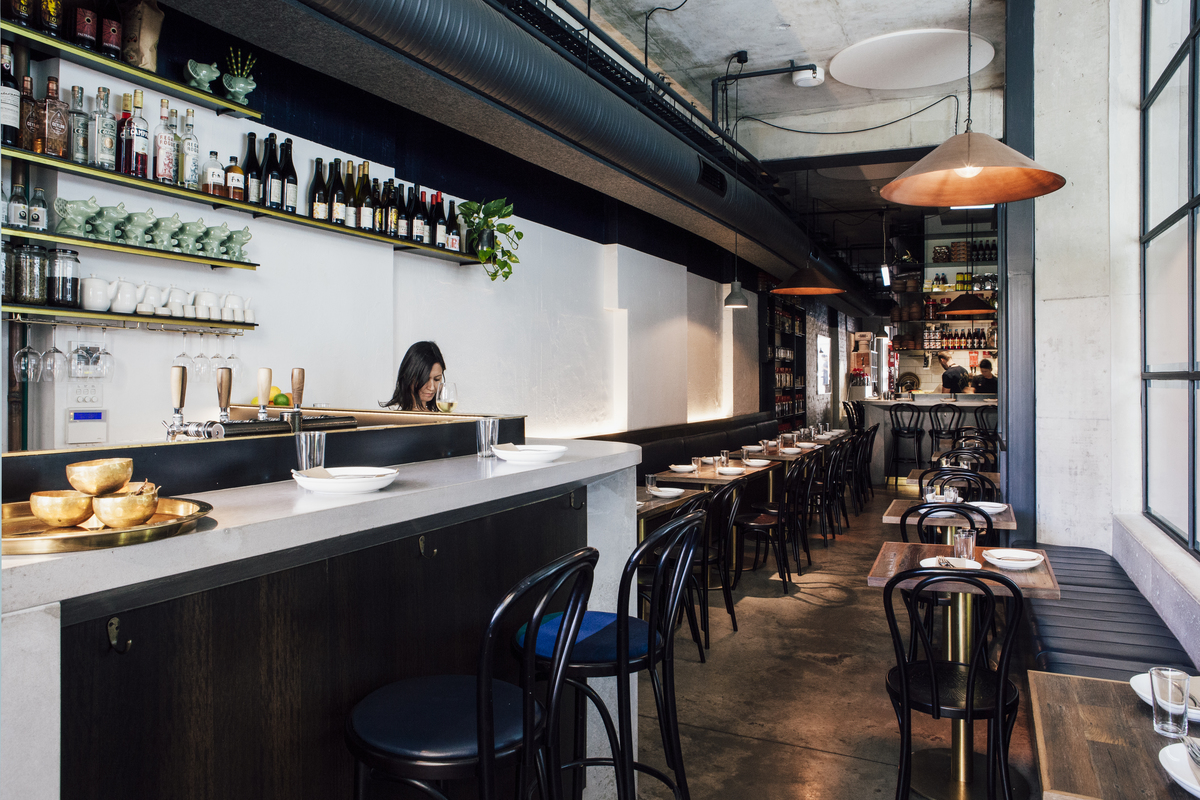 The lobby for the commercial levels was designed to work with the restaurant so patrons could spill into this area at night once the commercial levels closed down for the day.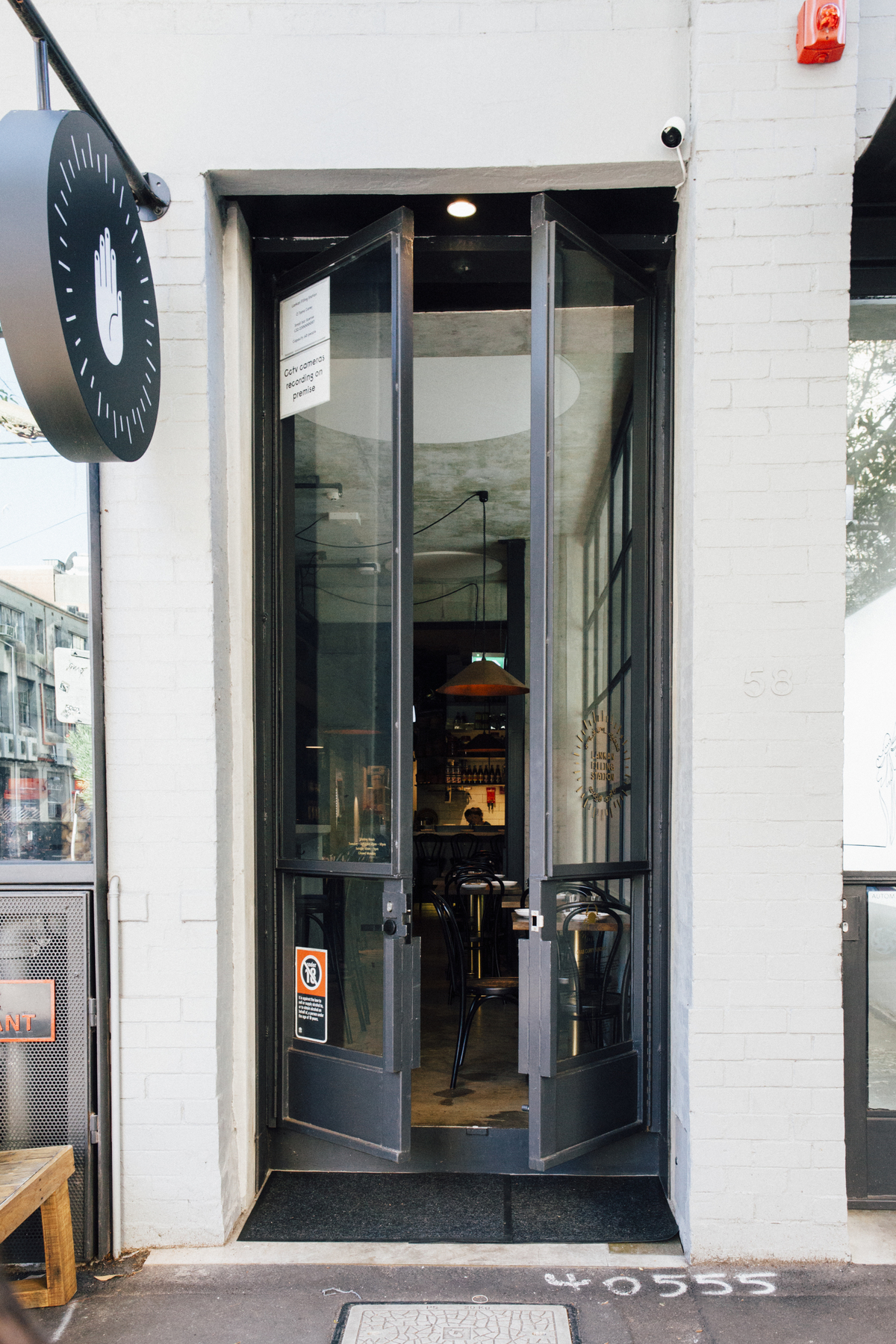 A custom made lightbox serves as an art piece for the lobby during the day and by night, a warm glow of light spills into the restaurant space.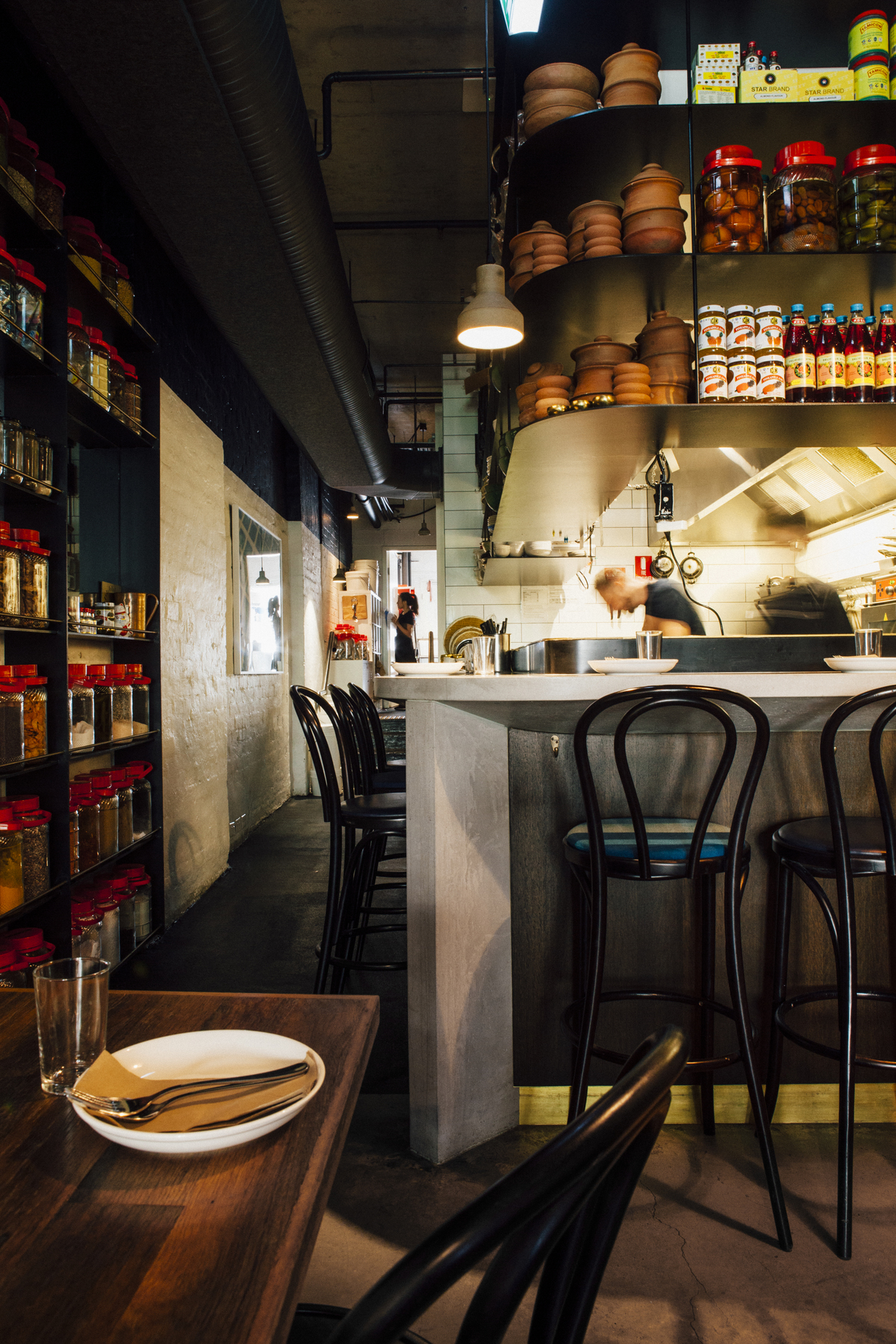 Kat Wilson, co-founder of David Mitchell Architects, says: "Elements from the original terrace have been kept throughout including the rough brick wall surface and the jagged roof form. Fine steel elements used in the commercial levels have also been designed throughout the restaurant for a variety of purposes such as spice and pickle jar holders, wine shelves, and nooks for staff to house payment stations and POS systems."
Photography by Kate Kelly