Cardboard tubes – a by-product of this Melbourne company's manufacturing process – were used as a decorative element in this office space from Splinter Society Architecture.
Located in the south-eastern suburb of Springvale, Asaleo is a manufacturing company with a product range centred around forestry products.
The cardboard tubes were used to construct wall linings, screening devices and shelving units to display products in the coffee lounge/reception space, which connects the front staff with those working on the factory floor.
"Asaleo uses the cardboard tubes to transport massive amounts of their raw product at significant weight around the world," Splinter Society director Asha Nicholas tells ADR.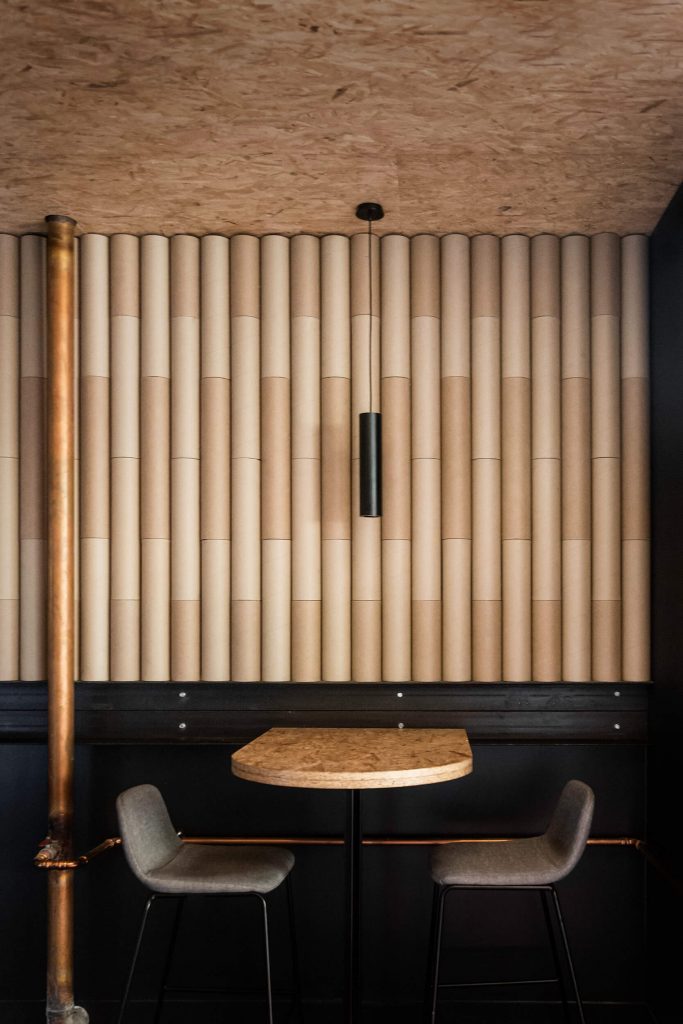 "This waste component is massive in their manufacturing industry, and it only took a couple of weeks of bin diving to salvage the amount of cardboard we needed for their fit out.
"Being so dense, the cardboard could be easily cut and drilled in a similar fashion to working with MDF. The only slightly tricky part was selecting the rolls that didn't have tape or damage on them from being thrown around
in transport."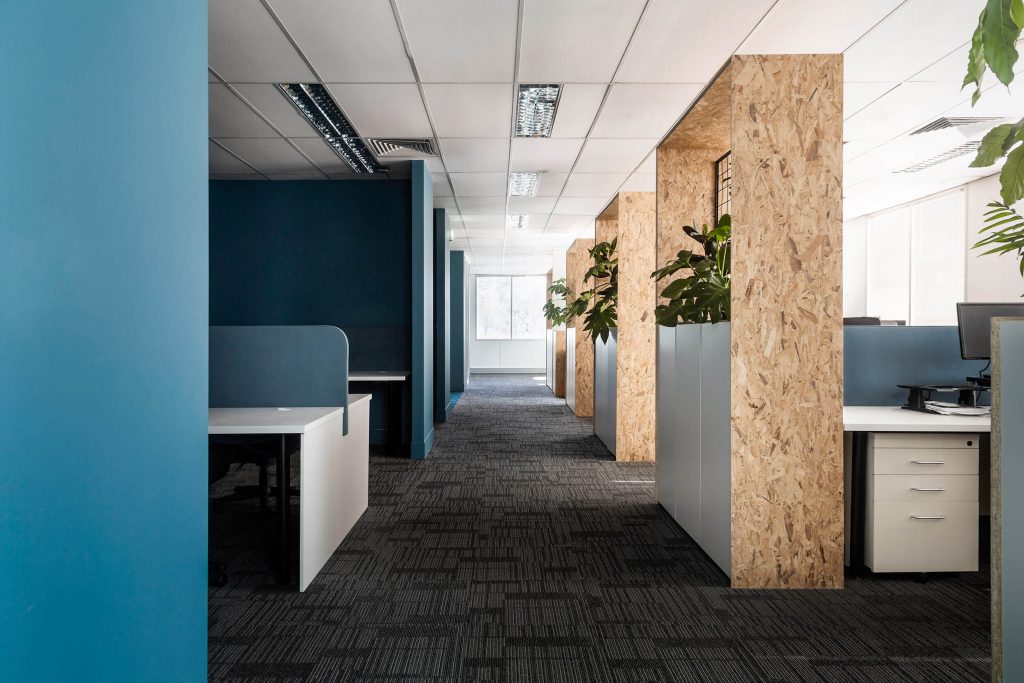 Splinter Society Architecture incorporated the tubes into its design as part of an effort to achieve "triple bottom line sustainability" as requested by the client.
The brief also called on the Melbourne practice to redesign the 30-year-old office to accomodate a double-digit increase in staff without extending its footprint.
"With a strict budget and high level of sustainable objectives, the decision was made to take a reuse and upcycling approach to the fitout," says Nicholas.
"However, to fit the increased numbers of occupants, a completely new layout was required."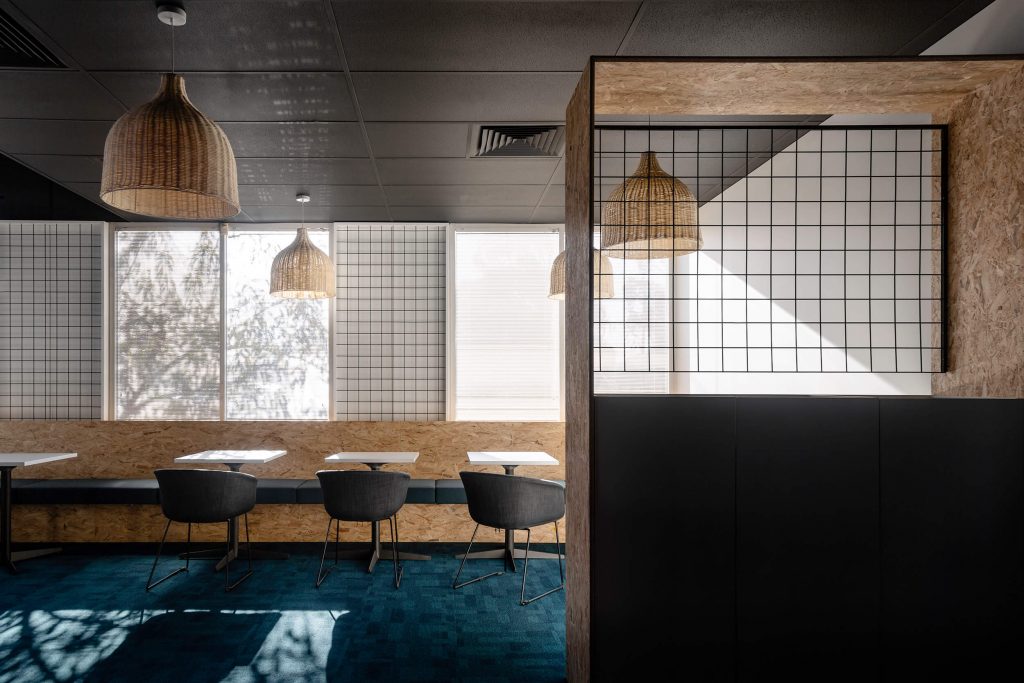 Architects began by cataloguing everything in the space to work out how it could "adapt, cut down and recreate" a more modern and compact office model with the existing material set.
Desks, partitions, storage and furniture were reused and rearranged in an open-plan style, while House of Orange rattan pendants were added as accents to pre-existing lighting.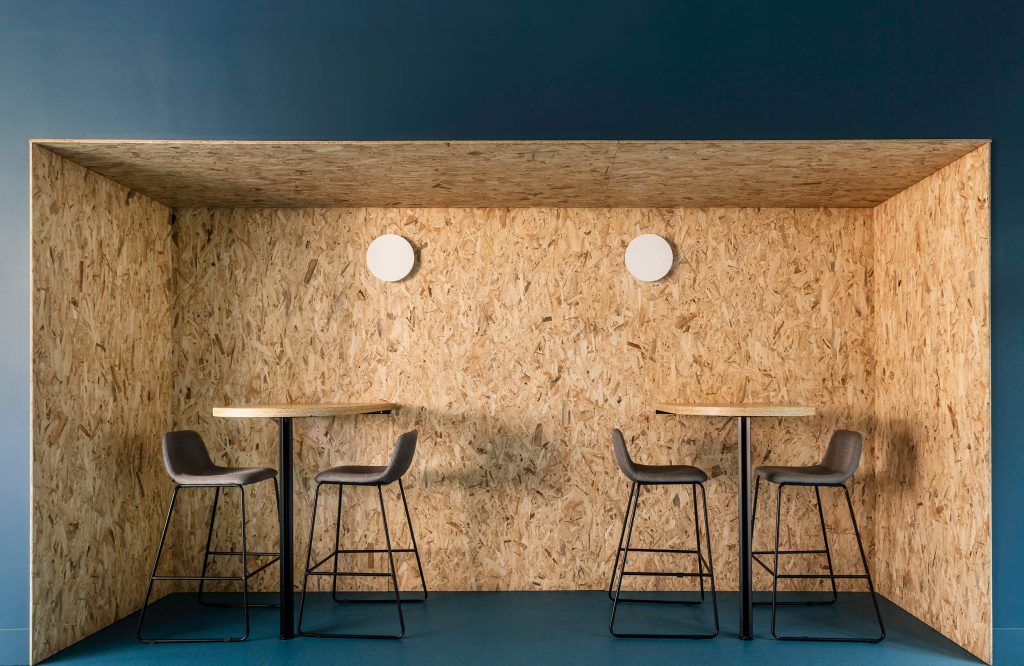 Splinter Society Architects opted to use real plants as dividers, along with Pine Oriented Strand board – a wood chipped product that uses softwood waste, which also provided a "nice narrative tieback" to the wood pulp product made by Asaleo.
Interfloor carpet tiles and Taubman's paint in the company's corporate blue complemented the existing glazed walls, ceiling finishes, carpet and doors.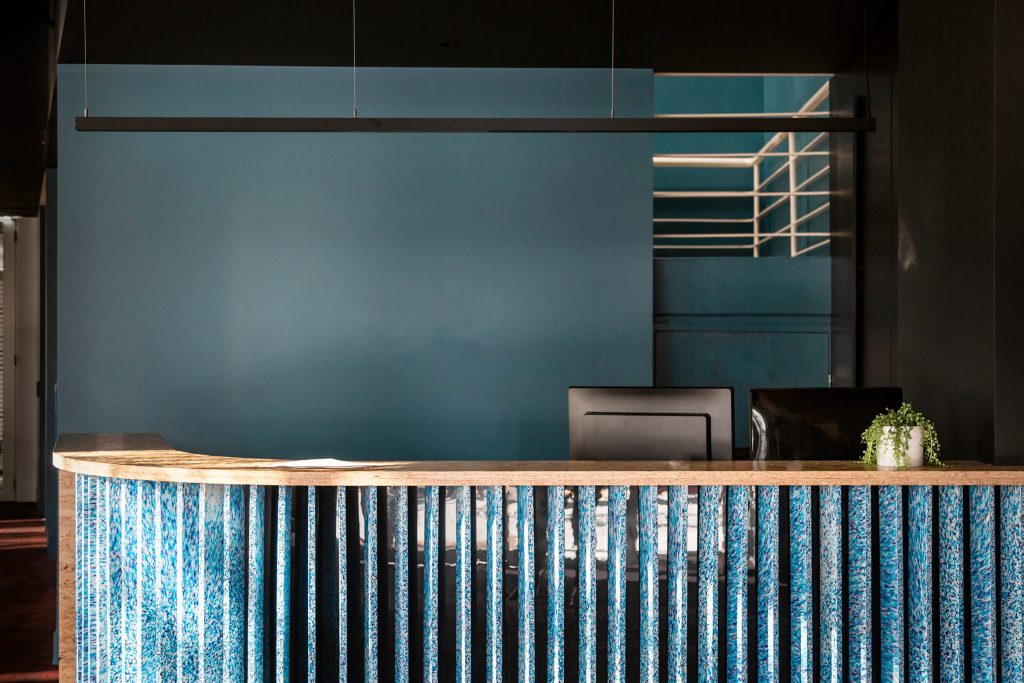 In the front reception area, a Replas recycled industrial high-density polyethylene custom mixed in the same blue was used for the front desk.
The off-form concrete ceilings, columns and flooring in this space were "exposed" for effect.
"The project really focuses on adaptive reuse, so that nothing from the existing fitout was wasted," says Nicholas.
"Discovering the possibilities of working with recycled post-consumer plastics was by far the most inspiring and rewarding aspect of the project.
"I think we're really only in our infancy in discovering the possibilities with this material, and as its collection and production costs keep coming down, there is no doubt it will be appearing all around us in different products."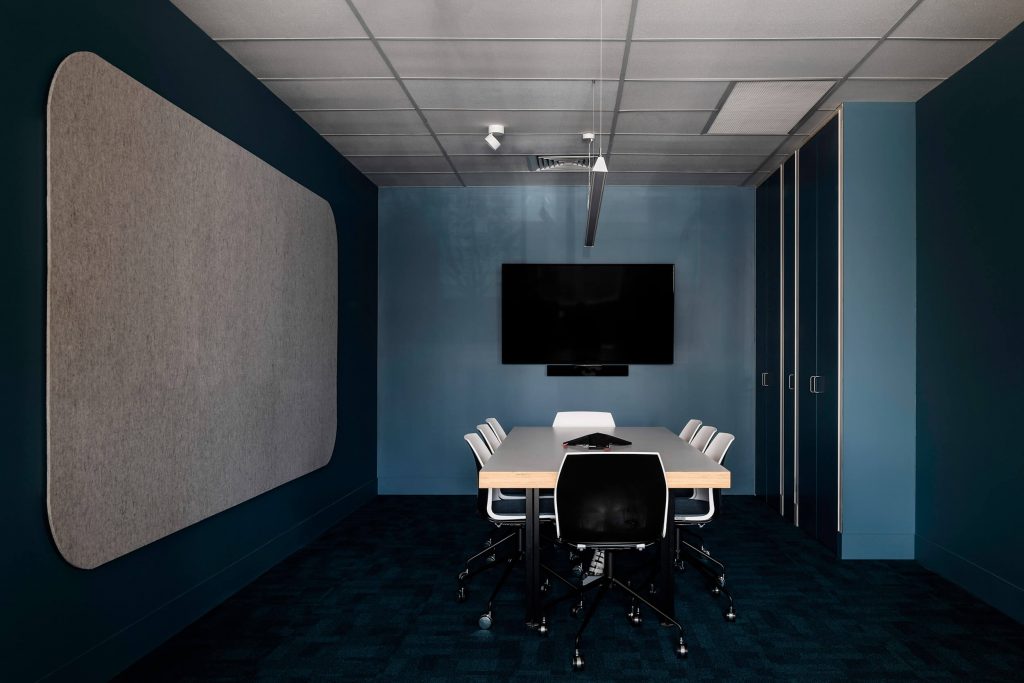 Photography: Melany Wimpee.
Led by directors Asha Nicholas and Chris Stanley, Splinter Society Architecture is an architecture and interior design studio based in Melbourne. It's recently behind this Melbourne home with a dramatic three-storey "void".