Plus Architecture chose a "sculpturally beautiful" design for its latest apartment project on the Queensland coastline, tapering its exterior so it appears thinner to the eyes of beachside passersby.
Inspired by the way a sculptor carves marble, the practice tapered the edges of the slab for the Luna Burleigh tower – a technique it has used across its last three projects.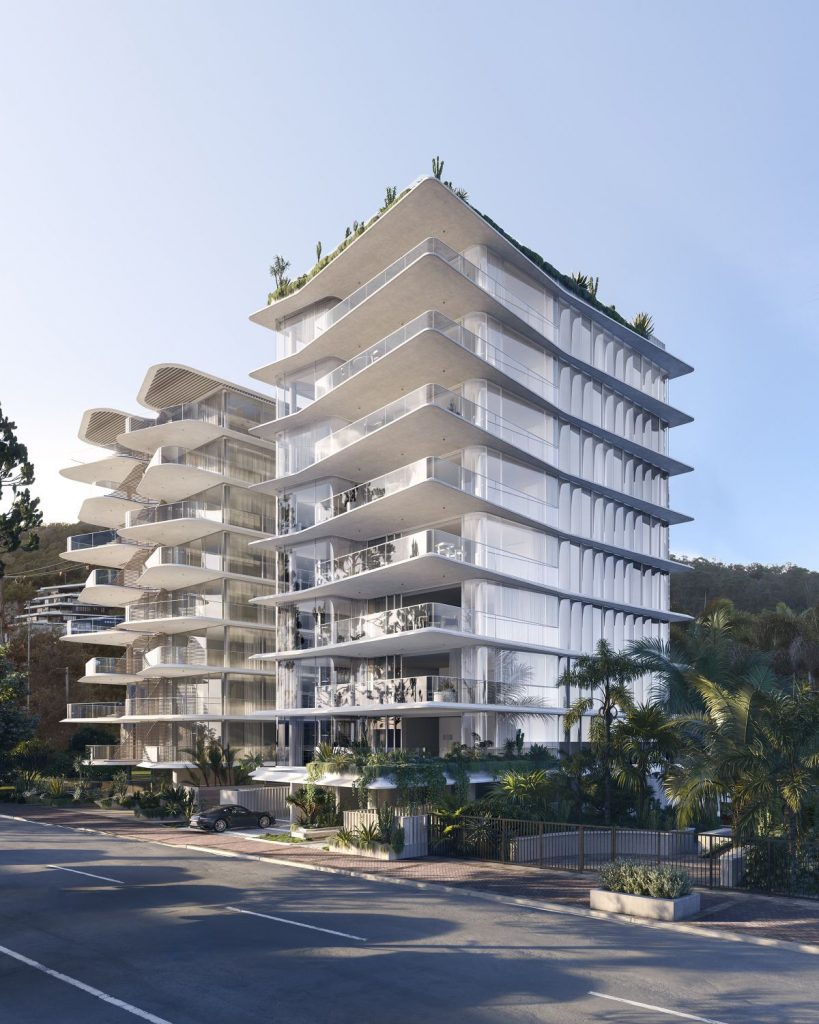 "Tapering is something we'd seen quite a lot in Melbourne, but it hadn't really been done on the Gold Coast," Plus Architecture's Brisbane and Gold Coast director Danny Juric tells ADR.
"So my slab for this project was quite big, and we didn't want that to be noticeable, particularly as its an eight-storey building, so we sculpted it in by tapering or chamfering the top part.
"Now, when you're on the ground looking up, your eye skims off the chamfer at the top and looks into glass, and the whole slab starts to become thinner.
"In fact, it becomes almost paper thin and the whole building feels lighter, in essence."


Juric says the practice wanted Luna Burleigh, which is being developed by Forme, to fit into the "naturally stunning" surroundings of Burleigh Heads.
"There have only been two developments on that entire precinct in the last 20 years. And we did both of them," he explains.
"But we were doing something that hadn't really been done before – putting the towers right on Burleigh beach, which is great for occupants, but not so much for beachgoers.
"We felt this incredible responsibility. It couldn't just be another building. Of course, we referenced the context of the environment and all that, but the lay person doesn't really appreciate the depth around design resolution in that regard.
"But they do appreciate beauty. People don't want to look up at the Gold Coast and see dark, heavy, sharp-edged buildings. They want light ones that refract light and are elegant. If you achieve that then the scale becomes less of a concern."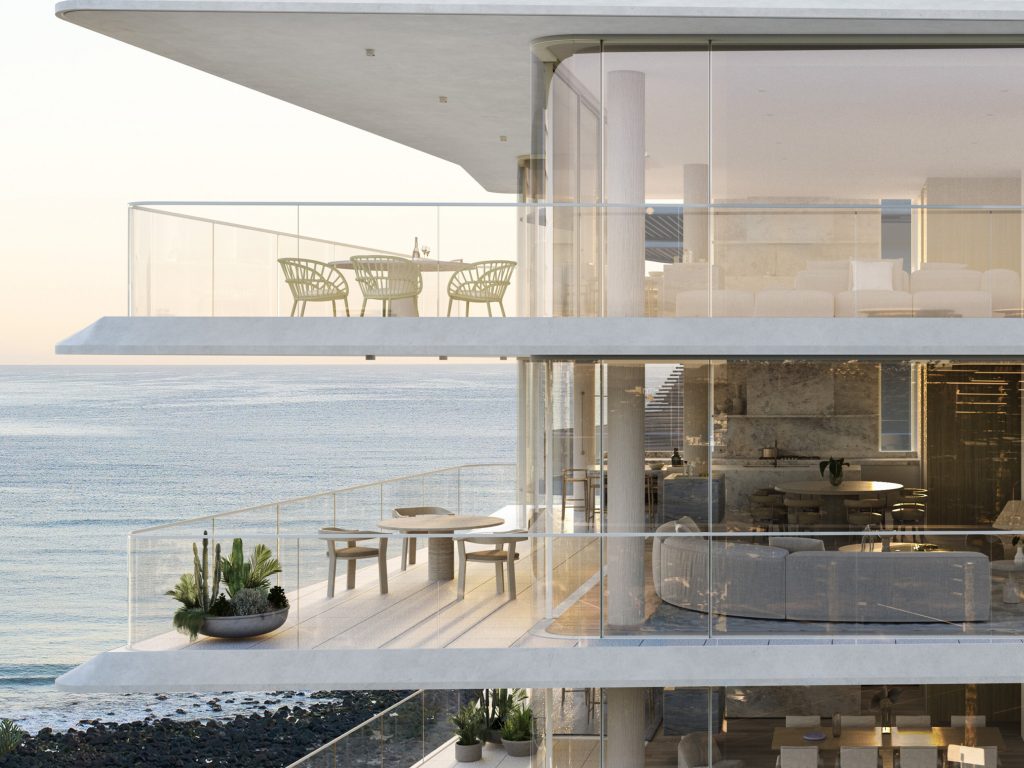 The tapered Luna Burleigh sits next to the yet-to-be-completed Norfolk Burleigh. The latter, designed by Koichi Takada Architects and delivered by Plus and Hutchinson Builders, is set to be completed in late June 2021.
Both features facades dominated by full-height glass windows – a decision that Juric says was an easy one.
"We had the premium site and uninterrupted views of the water and these beautiful pine trees, so we didn't have a choice, we had to wrap the building in the glass," he explains.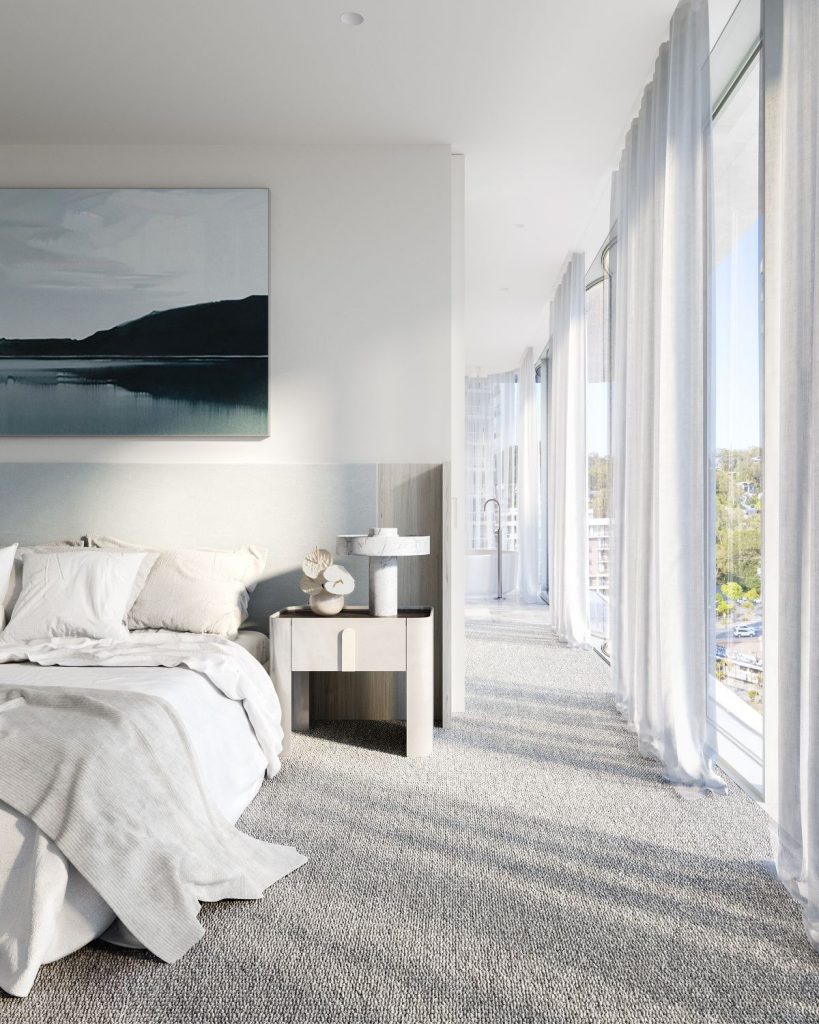 "But when you put in that much glass, you start to question, what does it look like? That's what we invested our energy into. Designing this beautiful fluted glass that refracts light.
"You know when the sun sets over a lake? There are these small ripples of water that capture the refracted light? That happens rarely here with sunsets in this location.
"But when I was in Perth, I saw this wonderful golden hue from the horizon that came up and refracted off the ocean to become almost crystallised. That was the inspiration for this project."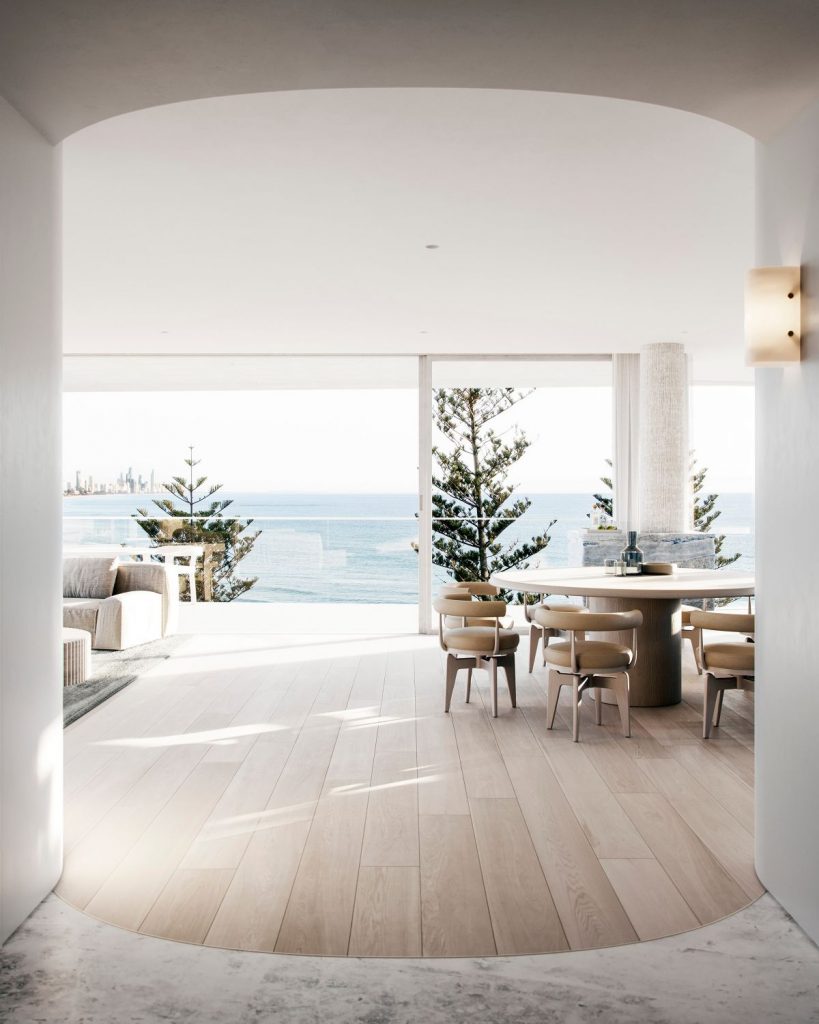 Plus Architecture worked with Mim Design on the interiors for Luna Burleigh, replicating the sweeping curves of the exterior throughout the toned-down and relaxed spaces.
"The language of the exterior and interior is always very similar on our projects," says Juric.
"So if you look at the kitchen, at the kitchen island, and the bathroom, even down to the door handle, these elements are sculpted, so they pick up on the exterior. There's a unified design all the way through."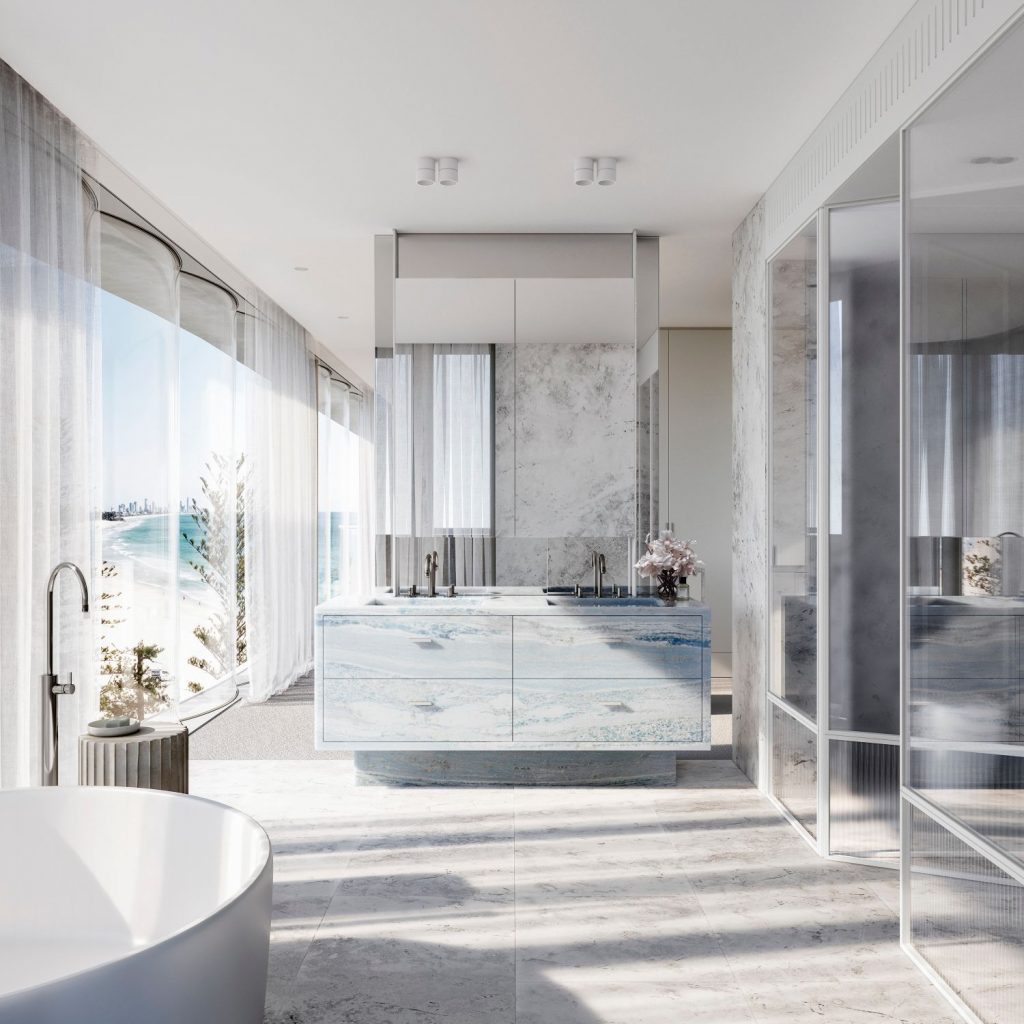 Light-coloured timber and Italian marble dominate, paired with white walls and minimal lighting.
In the bathrooms, natural stone, curved glass and streamline tapware are all part of a deliberate step away from the "ostentatious glamour" that is sometimes associated with the Queensland coastline.
"There's a whole bunch of things that happened in the Gold Coast in the '80s – gold this, gold that – silly frivolous things – that were almost coming from the Versace MO. We could have gone in that direction, but we chose not to."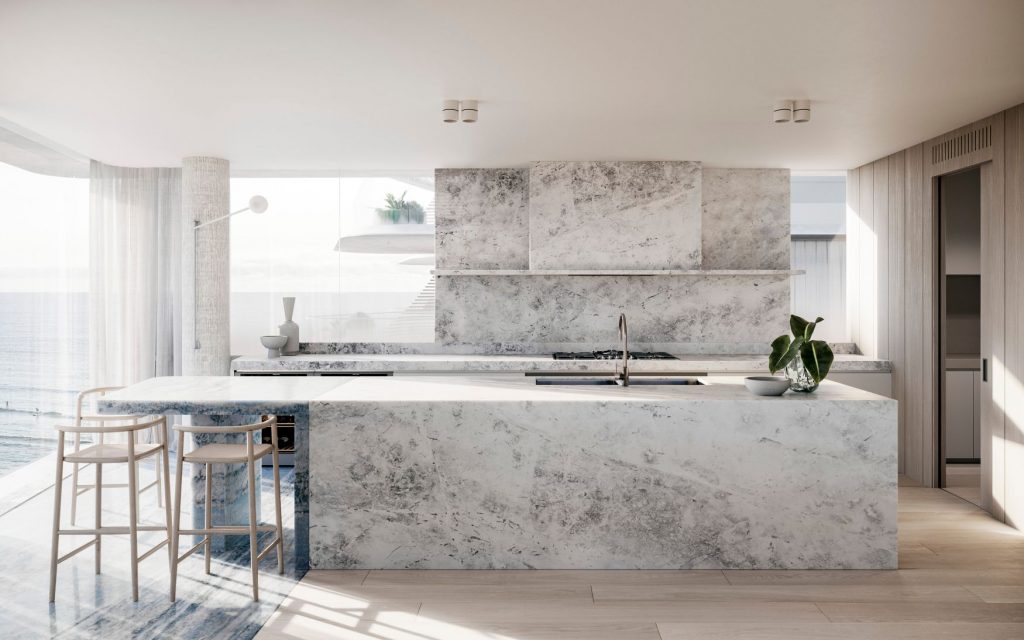 Instead, Plus Architecture wanted the interiors to exude an "understated coolness", inspired, it says, by the apartments' clients themselves, many of whom are from "down south" and won't be living here full time.
"Exclusivity doesn't mean having the grand double-pillar entrance with the big driveway.
"Exclusivity today is privacy. It's what you hold back from sharing with other people. Being able to not Instagram, not post, but just pop up and be yourself. That's what creates and elevates these apartments and moves beyond that showiness that really emanated from the Gold Coast in the '80s."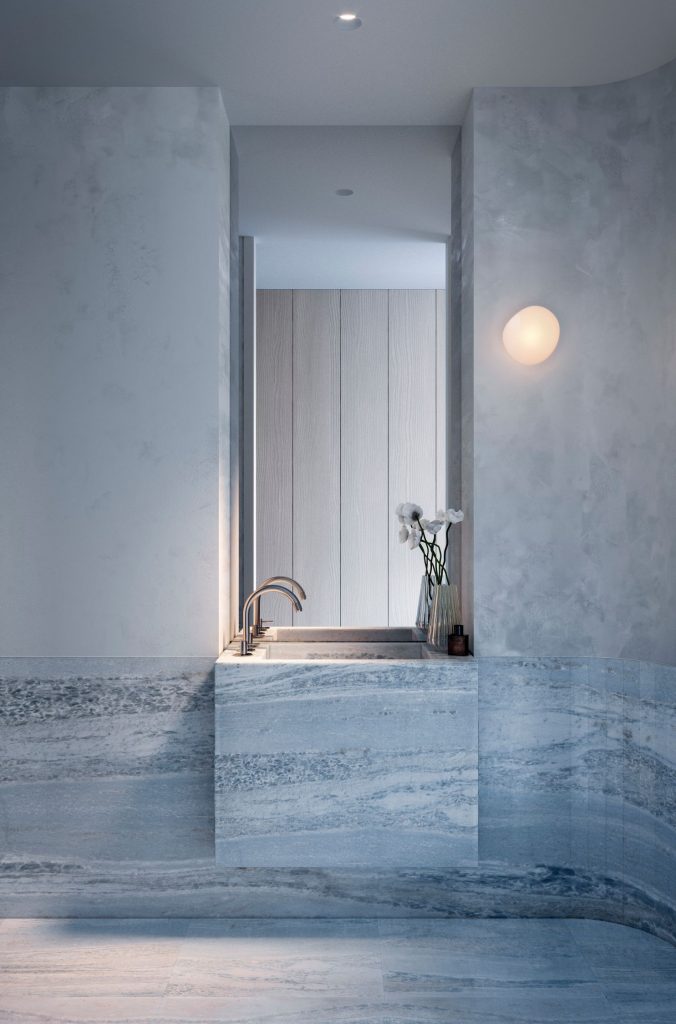 The eight apartments are designed as individual homes, many with unique features, while communal areas like the lobby and elevator, private pool, wet-edge sun lounge and gymnasium have been carefully crafted for minimal interaction.
"Everything from the driveway through to the paving stones in the pool are designed in a way, scaled in a way, that we would call home-like.
"You only have eight neighbours and you probably won't bump into them often. Nor do you want to. Many of our clients just want to jump out of their Porsches and into their apartment, completely missing everyone on the way there."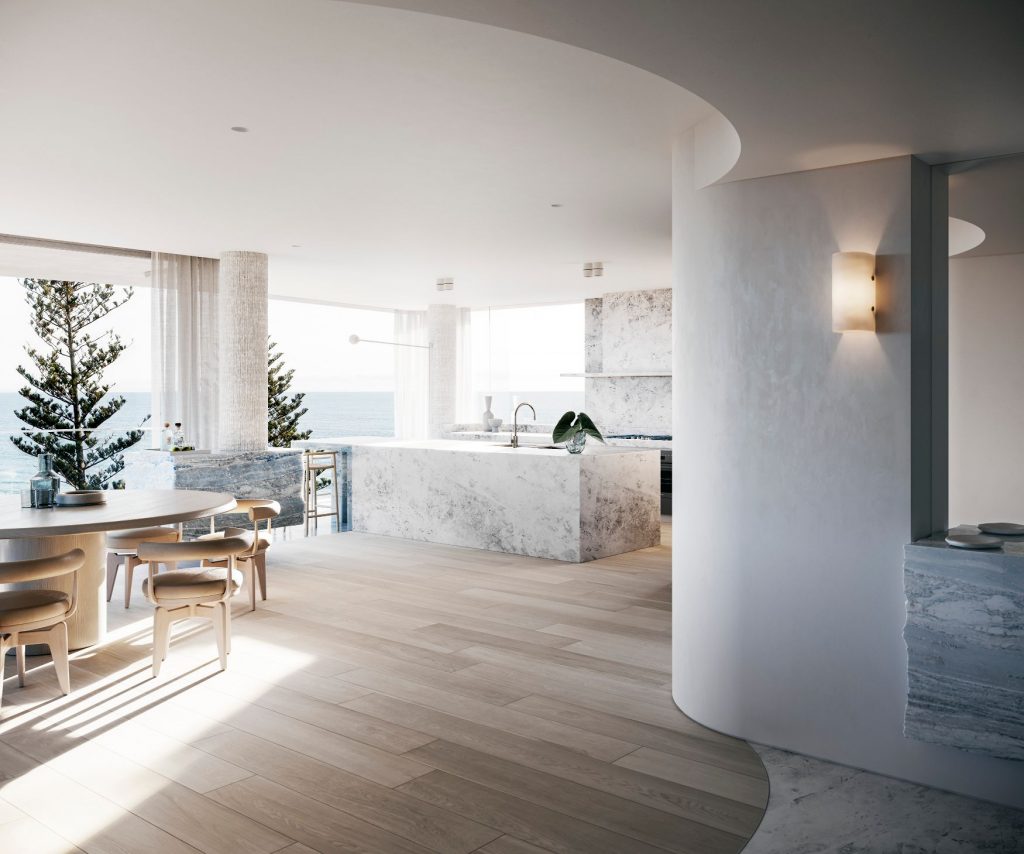 Founded in 1997, Plus Architecture is a master planning, architecture, interior design and visualisation practice with studios across Australia and New Zealand.
Renders: Mr P Studios.
Also in Queensland recently, KIN Architects built on the liveable housing and subtropical ideals inherent in a 1960s tower to create a sensitive, contemporary addition for a young professional couple.