It's easy to spend a lot of time talking about architecture while forgetting about who actually uses it. For Saint Boulevard, Elenberg Fraser's new multi-residential project situated on St Kilda Rd boulevard, the end users have been put front and centre. The design was created for an emerging social group Elenberg Fraser likes to call the 'modern primate'.
According to the practice, Modern primates are redefining contemporary life satisfaction by returning to the simple pleasures – food, shelter, social engagement, rejuvenation and learning – while maintaining a certain sense of aestheticism in their busy lifestyle. This humanistic approach mirrors the big picture, long-term philosophy of Elenberg Fraser's equally human-focused client, Shakespeare Group.
Elenberg Fraser developed a masterplan for the site as well as the design for the three buildings that sit on it. The structures are raised, attached to the ground at strategic points, permitting a wild, native landscape to run riot across the site, growing in and around the buildings.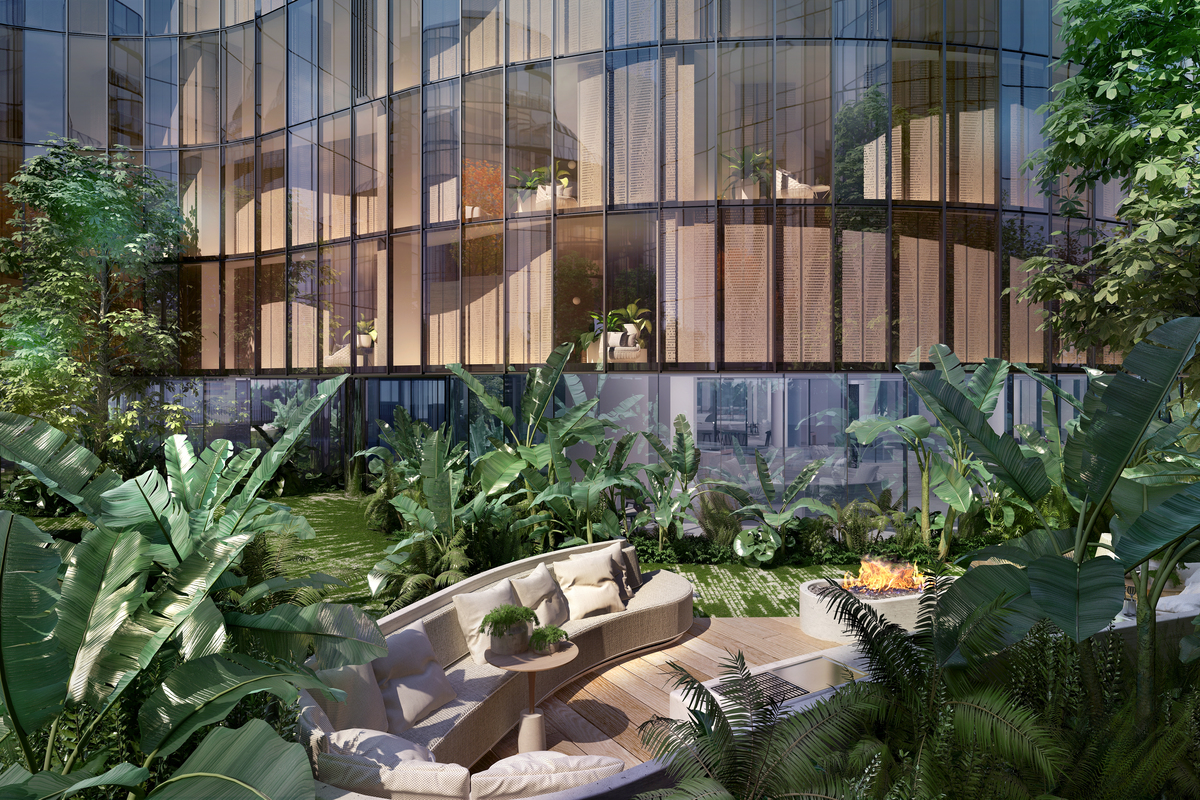 A straight, front façade contrasts with stepped down volumes to the back carving out a scalloped curve. Façade treatments are a nod to Paris' Bibliothèque Nationale – a silvery glass shell with semi-reflective qualities, activated by the changing positions of the thin timber screens fitted to the interior of each apartment.
These screens, as well as a cutting edge window technology, enable complete customisation according to light, shade, ventilation and privacy needs. A first for Australia and Elenberg Fraser, this parallel awning means windows pop out, opening up the front edge of apartments adding extra sunlight and breezes as well as texture from the exterior. Shut the window and open the screens to create a winter garden, or close the screens to retreat into your inner sanctum – even modern primates need to hibernate once in a while.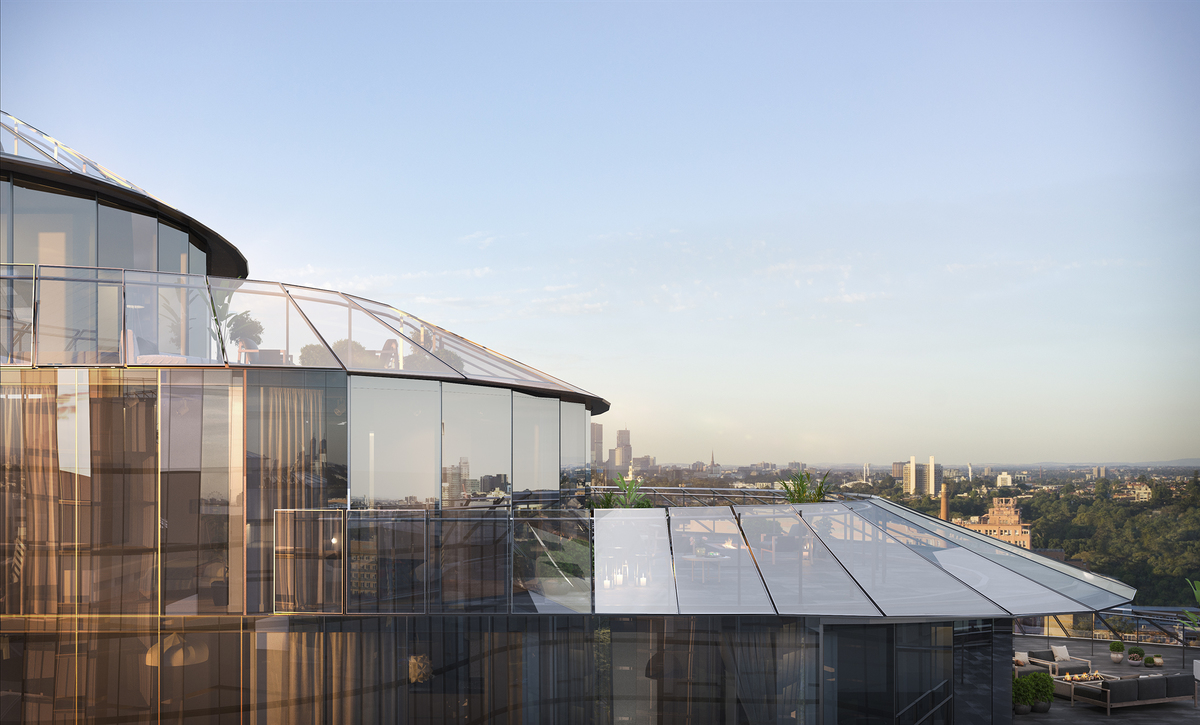 Inside, the apartments offer built-in joinery and dedicated display spaces to allow the modern primate to pick and choose curated collections to express their individual style.
Study and work nooks have integrated charging stations to meet the out of hours demands of busy minds. Sleeping areas are rejuvenating spaces: spa-like ensuites and cocoon-like bedrooms have generous provision for storage and dressing. Kitchens are conceived as the centre of modern social life, a pale cinnamon grey stone bench the focal point for shared meals and moments.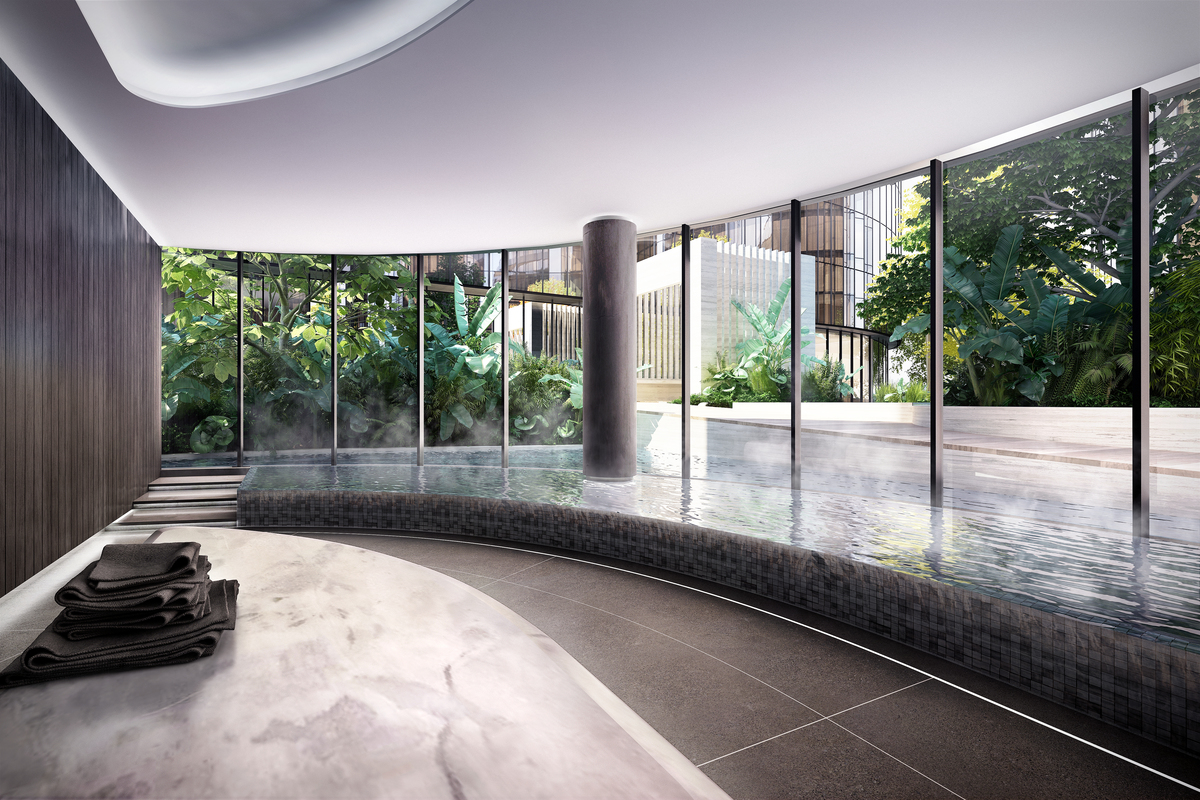 Each building has been given an identity through a signature tree: Southern Magnolia, Chinese Pistachio or Gingko Biloba. This design references the significance of trees as ancient shelter while bridging nature and artifice and nourishing a form of sensory architecture where residents are surrounded by the sights and smells of these diverse environments.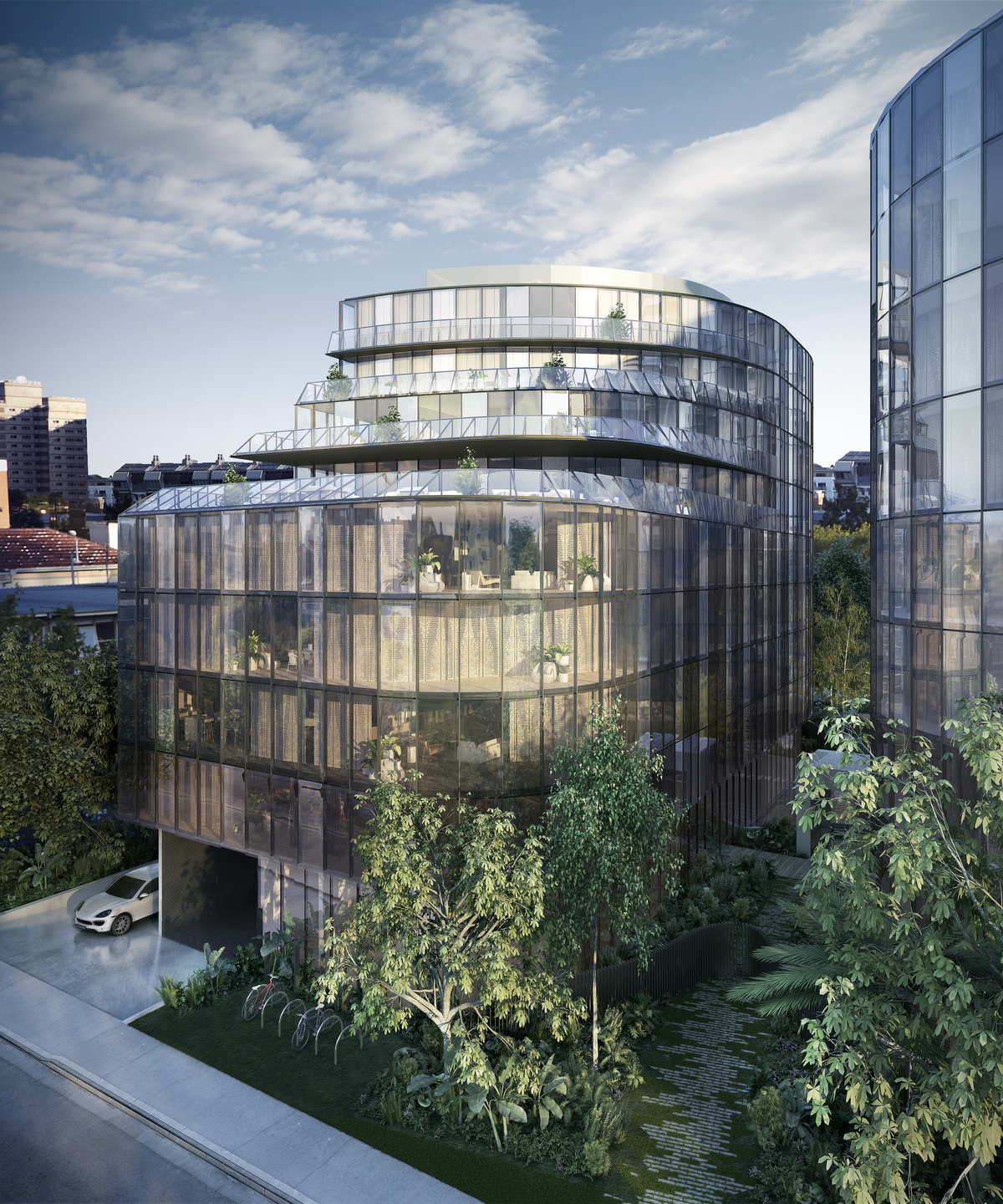 The foliage, bark and flowers of these species direct the palette, textures and material selections in each lobby, with motifs and finishes translated into more micro details in the apartment interiors. Thus, you'll see the fanned shape of the Gingko Biloba leaf in ceiling and wall detail in the entry, as well as handles in apartments. Natural materials – from leather, stone and timber – deliver a raw tactility in tune with this contemporary interpretation of primitive life.
Common areas are centred in the lush surrounds of the gardens flowing through the base of the building, a virtual extension of the adjacent boulevard. A resort-style pool is flanked by rustic hut, while other facilities include hidden gardens, tree houses as well as a gym, spa and health club.
Architect: Elenberg Fraser
Images: Binyan Studios & Pointilism