Equipped for entertaining, this dynamic penthouse in the heart of Surry Hills is inspired by commercial hospitality interiors. Stukel Stone worked with their clients, a couple from France and New York, to make bold and unexpected choices for their Sydney chapter.
The existing two-bedroom apartment had a poorly planned layout and lacked generosity of movement and proportion. One incredible asset was a very large roof terrace offering views out across the southern Sydney CBD skyline. The new floor plan has been designed to connect all new fixtures to the existing services of waste, water and power. The positioning of the wet areas and kitchen avoided the disruptive and expensive process of core-holing through the concrete slab into the ceiling space of the neighbour below.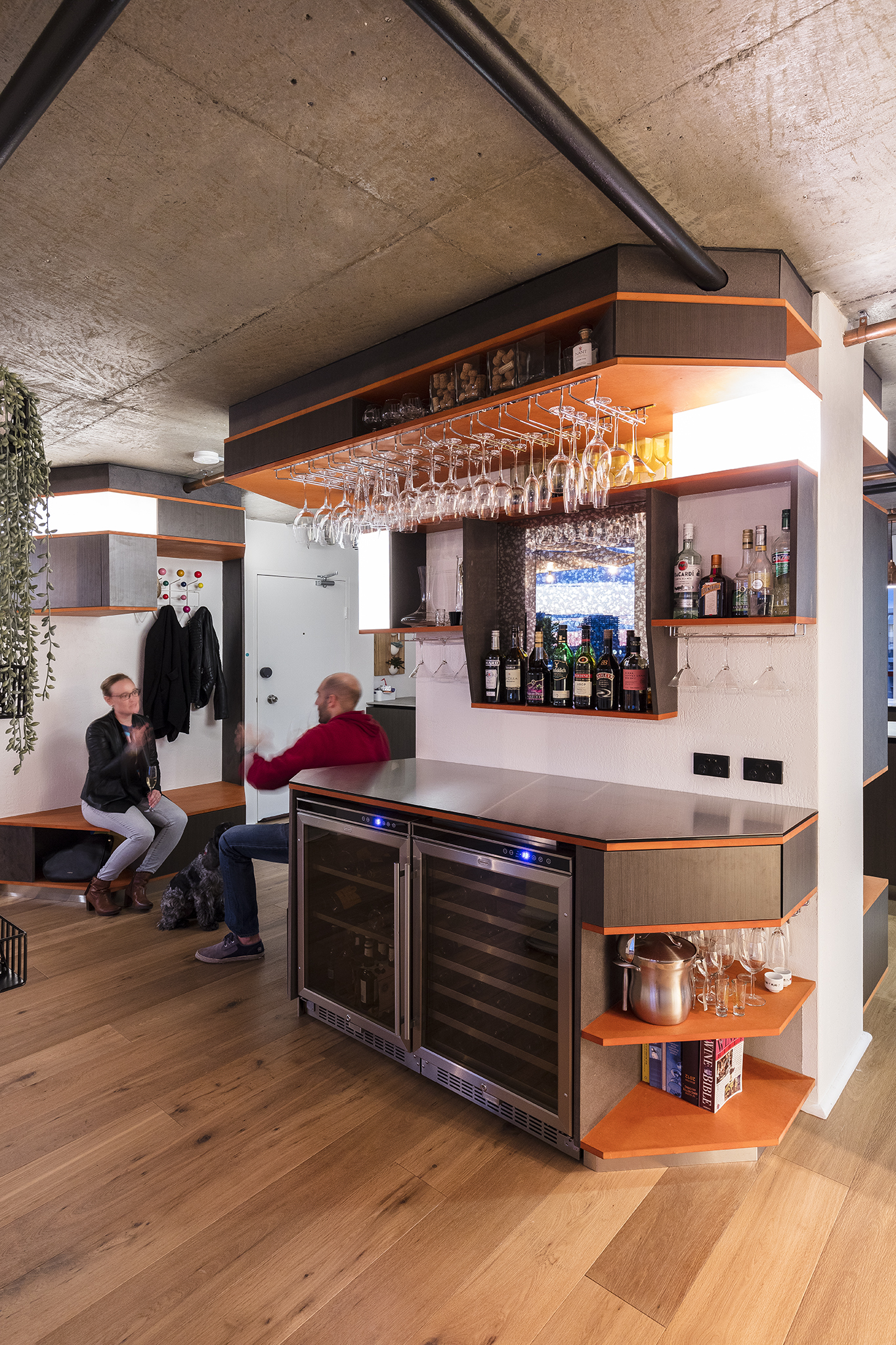 All internal walls were non-load bearing with a concrete frame at the building perimeter. This allowed the majority of the interior to be stripped out and re-planned, however major existing essential service risers were un-movable. These have been used as fulcrums or pivot points, which the new joinery attaches, creating the dynamic pantry, bar and entry sequence that shape and direct the use of the space.
Other key features; the kitchen (with two ovens!) that takes pride of place in the heart of the home, ceilings stripped back to concrete with exposed sprinklers and lighting.
New York basement bar meets Surry Hills warehouse in this upbeat project!
Photography by Tom Ferguson.
–

Take a look at Saatchi & Saatchi's London office with a warehouse feel.