The unique exterior of the Aperture apartments, designed by architect Arno Matis, is inspired by stacked timber and responds to the play of light, creating a unique and subtly changing look depending on the season, time of day and weather. 
The façade openings are programmed to provide passive shading and act like an aperture: allowing each home to receive maximum sun while minimising glare, based on the unique positioning relative to the sun throughout the year. Apertures are deeper on the south elevation to provide increased sun shading, and more shallow and open to the north, to allow for additional light.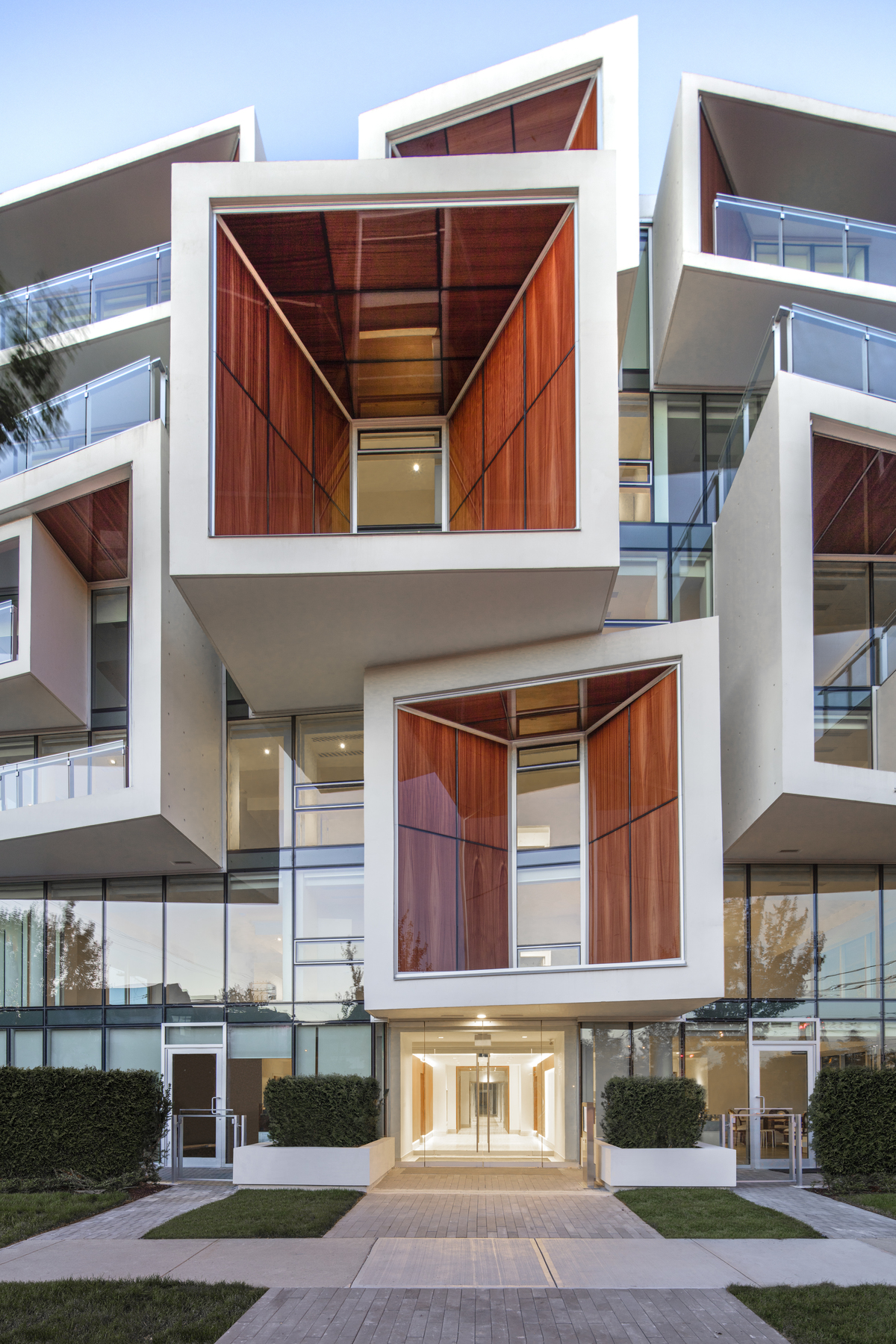 The building's 'campus-like' layout creates interstitial social spaces within a traditionally introverted, single-family neighbourhood. Landscaped courtyards, mid-block water fountain and seating, and a fully-communal rooftop terrace that includes urban agriculture, a children's play place and BBQ areas where all can share rooftop views.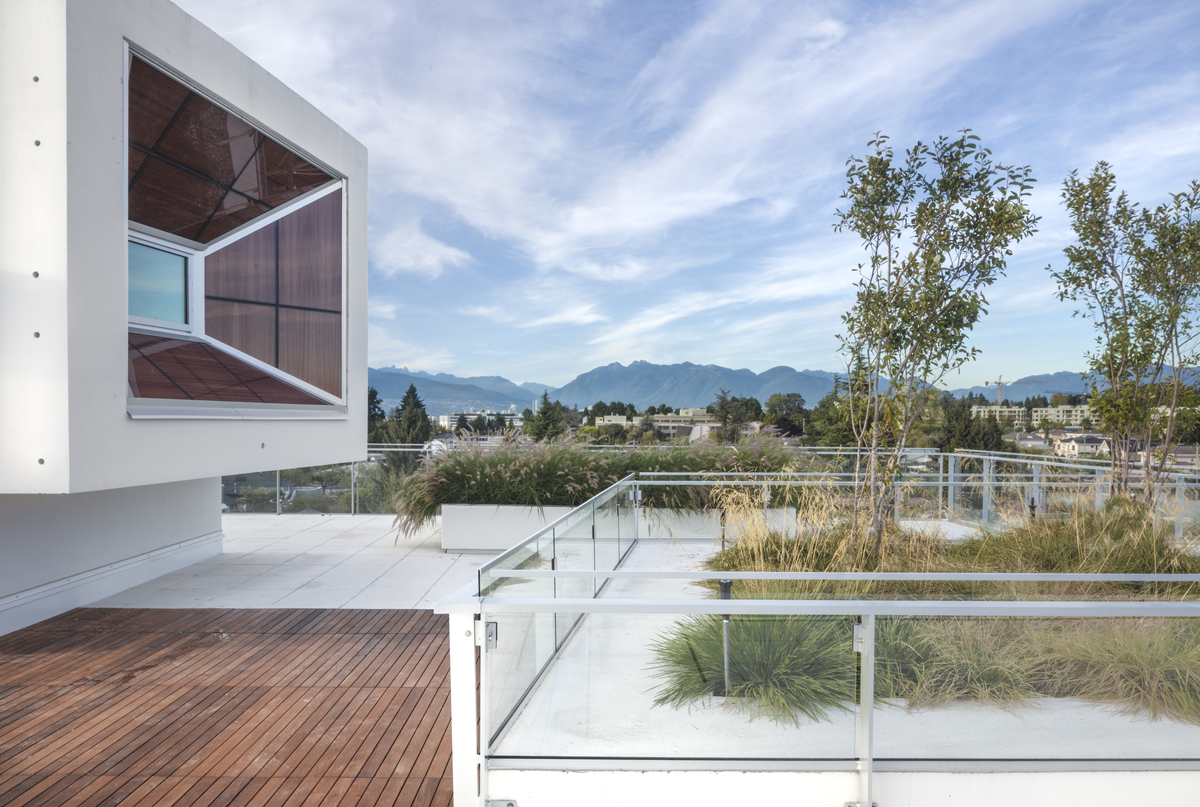 The apartments, located in Vancouver, Canada, respond to a larger vision of expanding the public transport system and creating walkable area around station sites, explain the architects.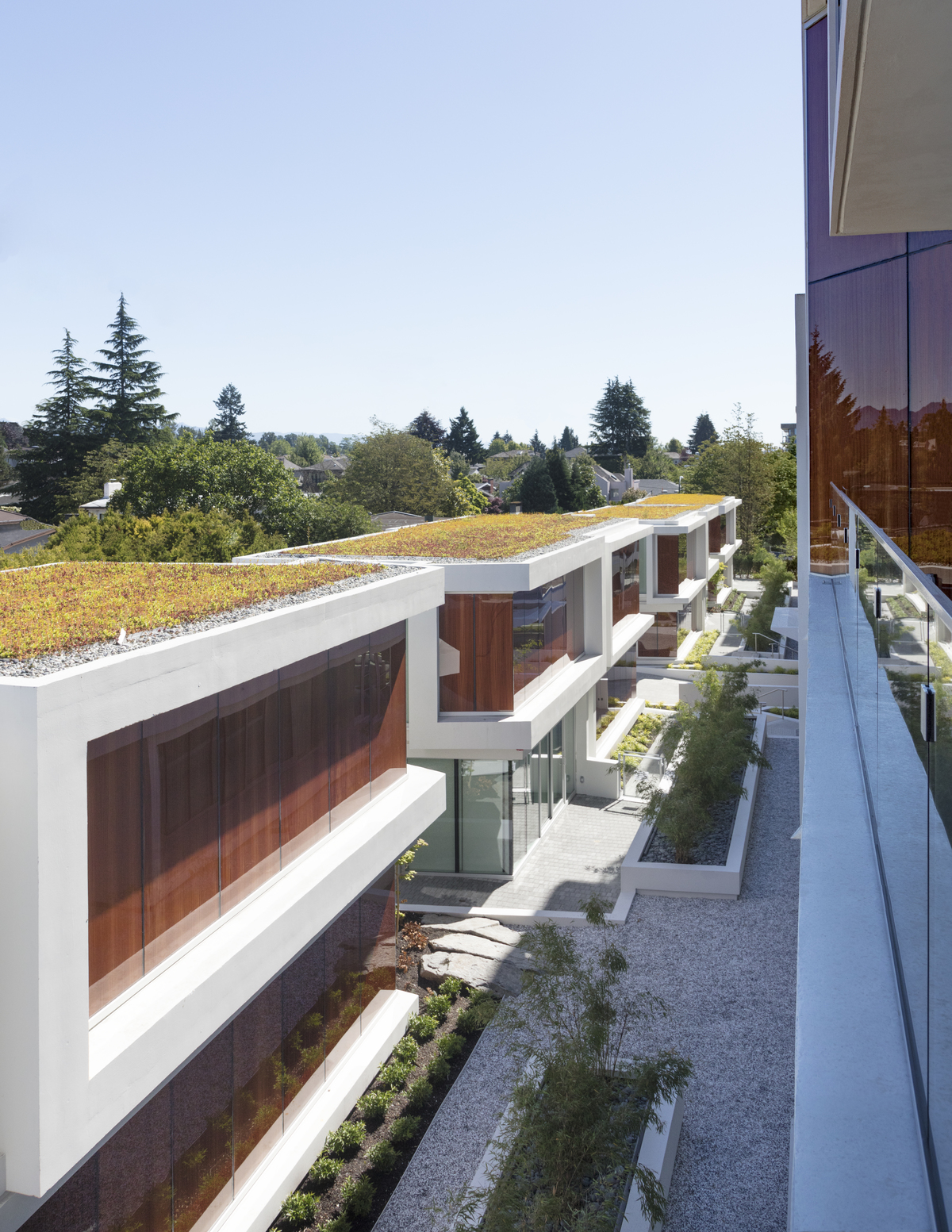 "As a result of focus group research by the architectural team and meetings with community stakeholders, the residential unit mix was designed to fill the specific needs of two distinct demographics: young first-time buyers and downsizing empty nesters that wished to age-in-place in their community.
For the young buyers, smaller units were introduced to improve affordability. A generous, fully-shared roof space on each building increases the community feel and includes urban agriculture and children's play places.
"For the empty nesters, the focus is on mobility and aging in place. These units are slightly larger with fully accessible bathrooms and door widths that facilitate wheelchair access. The lane villa units include power, and shaft spaces with floor knock out panels to accommodate small elevators."
Photography by Michael Elkan