Splinter Society Architecture has screened its latest collection of Melbourne apartments in a bronze mesh designed to capture the "euphoric afternoon light".
Nicknamed the Auburn Apartments after the "bronze veil" that mimics nearby trees, the project in Hawthorn is a collection of individual homes that share a facade.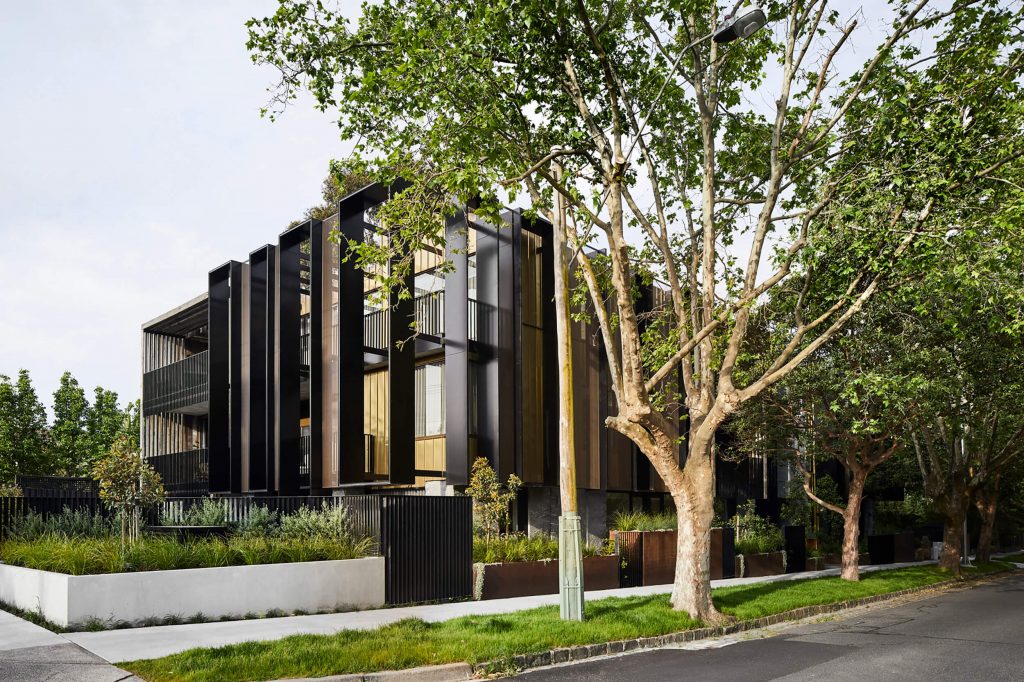 "Both natural and lustrous, the facade is screened by a bronze metal mesh, capturing the neighbourhood's feeling of warmth and light," explains the Melbourne practice.
"This is punctuated by a series of refined, industrial steel frames requiring an intricate metal work not often seen in multi-residential buildings."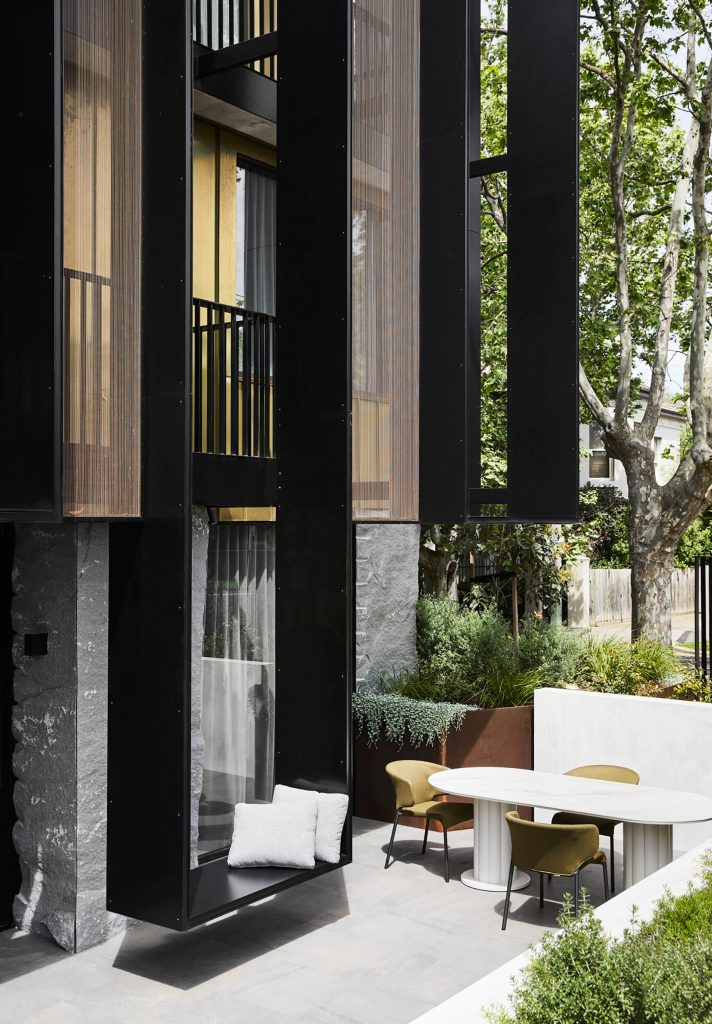 The 14 apartments are divided over three levels and are being developed by CBRE Residential Projects Victoria.
By extending the black frame on the building's exterior, Splinter Society has shaped outlooks, balconies and even the occasional outdoor seating, grounding the facade with a "solid, textured natural stone base".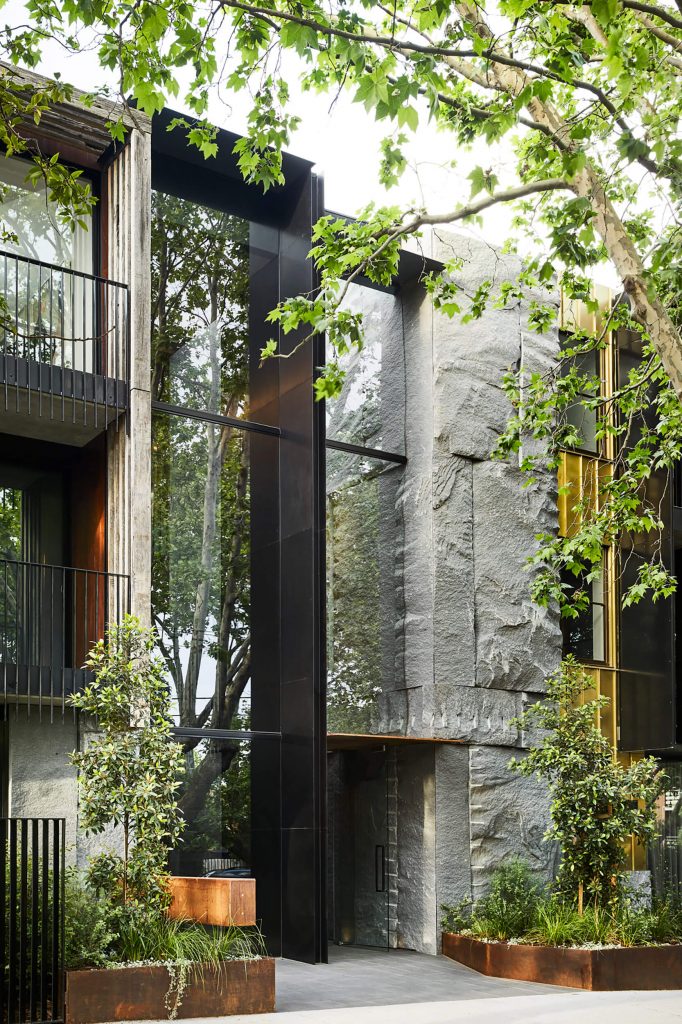 Stone is also used on the apartment's main entrance, where it wraps up the entire length of the building to meet a skylight above.
"As a grand entrance, the stone follows up a dramatic nine-metre-high void, which is activated by light diffusing across the rough texture at different angles through the day," says the practice.
"Connecting with the architecture, the raw stone also carries into the interiors of the apartments."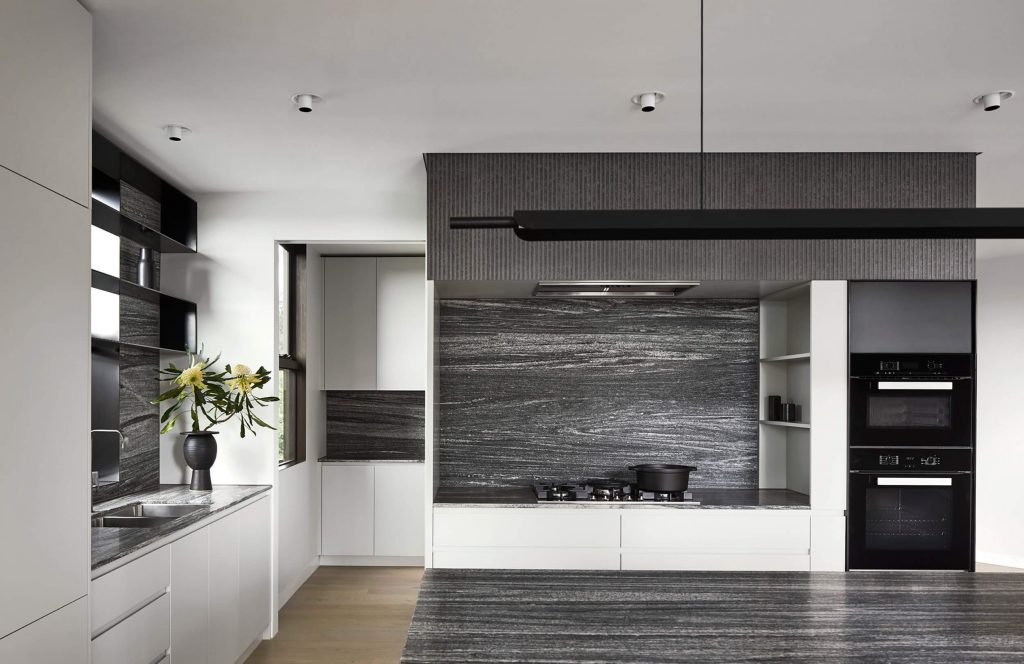 Inside, Nordic Vein granite benchtops and splashbacks, and Miele appliances in the kitchen "blend seamlessly" into private balconies and courtyards.
The charcoal tones of the stone are continued throughout the apartments, paired with the "the warmth of oak flooring" and bespoke joinery.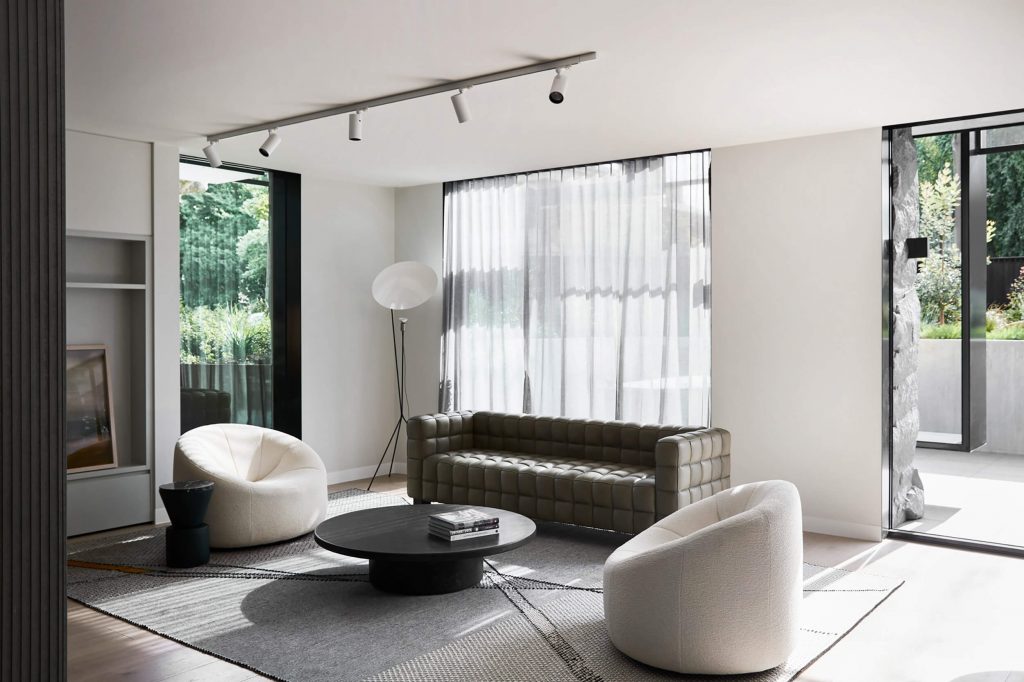 Full-length windows make the most of outdoor views, while some of the larger apartments also feature gas fireplaces.
"Taking a highly personal approach, every apartment is distinctly different from one another, focusing on refined moments of comfort," concludes Splinter Society.
"Like individual homes, each has a unique configuration."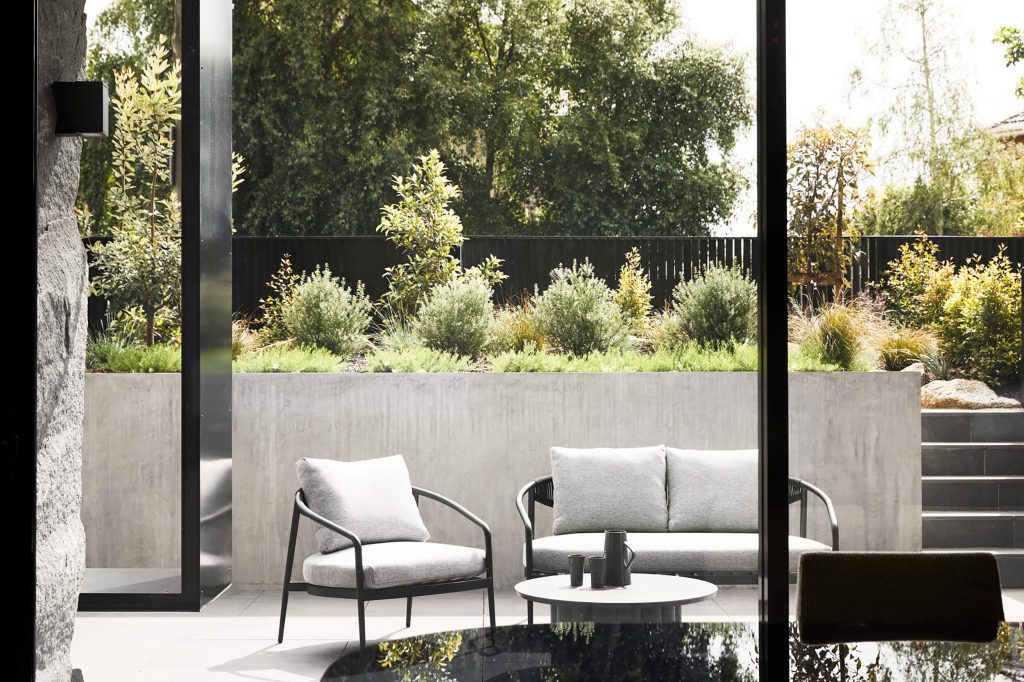 Led by directors Asha Nicholas and Chris Stanley, Splinter Society Architecture is an architecture and interior design studio based in Melbourne. It's recently behind another dramatic multi-storey "void", this time inserted into a Melbourne home.
Photography: Sharyn Cairns.