Award-winning urbanism, architecture, design and research firm Pomeroy Studio has unveiled plans to transform the historic Läkerol candy factory in Gävle, Sweden into an affordable, eco-centric housing and mixed use development.
The project stands out for what the architect behind it, Professor Jason Pomeroy, calls a "wintergarden".
Each residential apartment is assigned a garden that serves as a habitable sun-catching living space during the winter, but can be converted into a private summer verandah. Autumn and spring see the gardens transformed into interior or exterior spaces depending on the preferences of the residents.
The project also features the creatively named 'skycourts' and 'skygardens', communal spaces placed at different levels throughout the seven-and-15-storey buildings and include a sauna and recreational and entertainment rooms.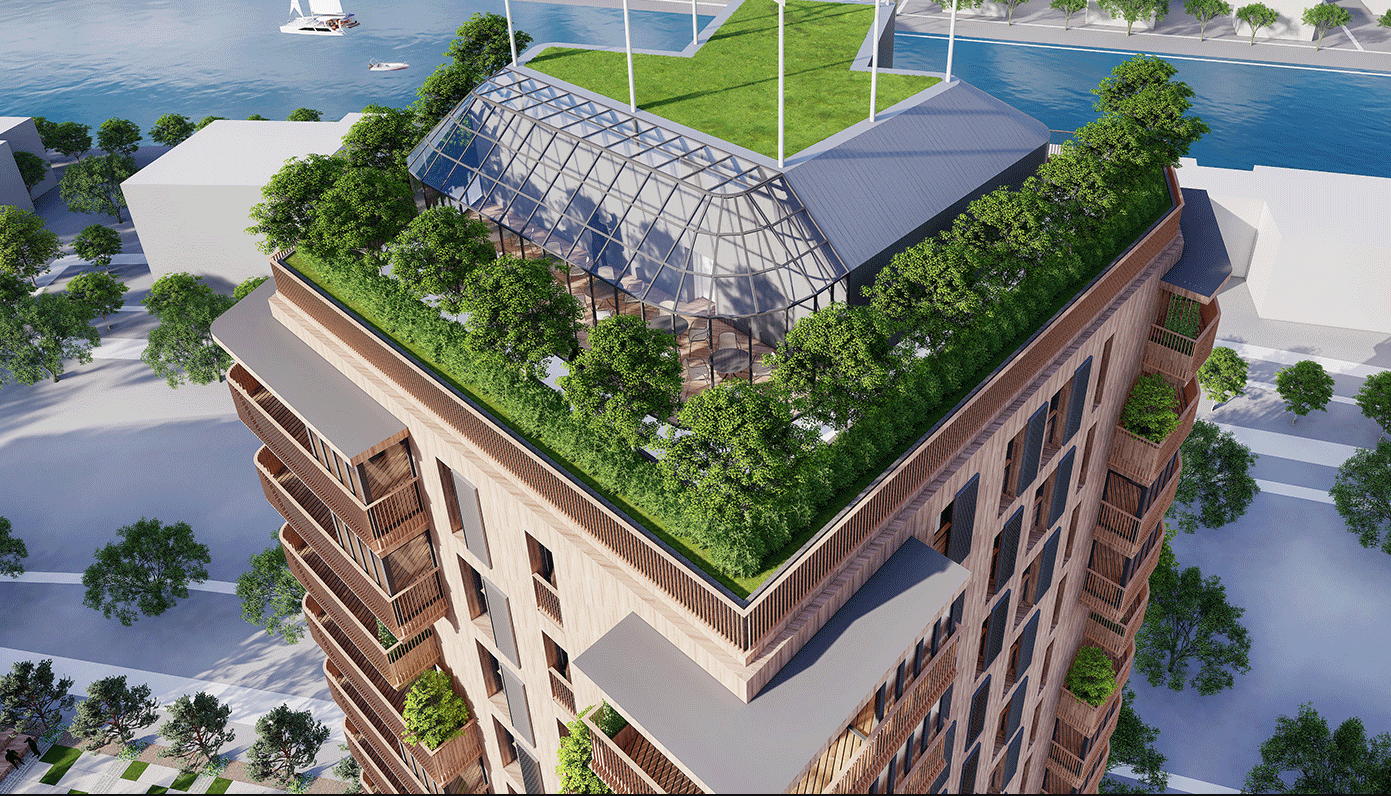 The author of Pod Off-Grid: Explorations in Low Energy Waterborne Communities and The Skycourt and Skygarden: Greening the Urban Habitat, Pomeroy has extensively studied the environmental and societal benefits of greening the urban habitat, and says the development's provision of communal green spaces will help foster community. 
"In a digital age where the inclination is to retreat into a virtual world, we are incorporating recreational amenities through vertical social spaces that seek to enhance the health and wellbeing of the residents through the embrace of the great outdoors."
Once completed, the project will have 750 housing units, as well as artisanal food and drink facilities, commercial offices and a hotel. The redesign seeks to sensitively restore and redevelop the existing brick buildings to preserve their heritage.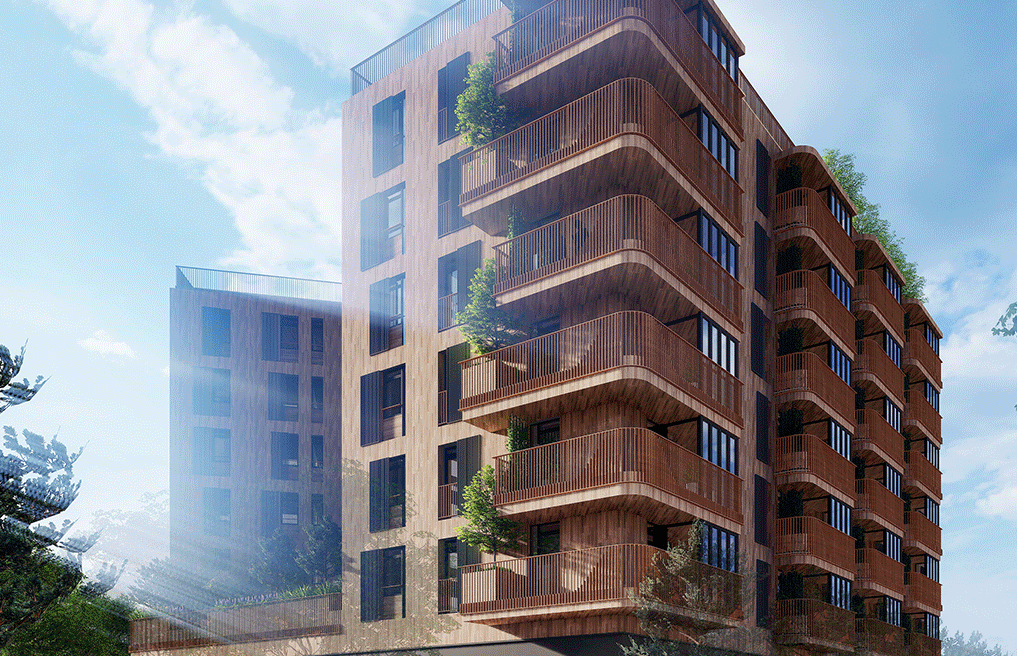 The original factory belonged to the Swedish candy company Läkerol, best known for its sugar- and calorie-free pastilles in flavours like salty caramel and liquorice sea salt.
Pomerey Studio's redesign responds to Sweden's increasing need for multi-generational affordable housing.
"With a burgeoning local population, we are addressing the need for affordable homes that are flexible and adaptable to the changing attitudes of singles, young professional couples, families and retirees," says Pomerey.
But the project also strives to meet the Northern European country's commitment to sustainable living with round-the-clock and innovative environmental solutions like vertical vegetable farming through the atrium spaces and skygardens that further allow for farm-to-table community engagement projects within the building precincts.
Pomeroy Studios worked work with a team of Swedish architects, engineers and designers to complete the Candy Factory redevelopment.
City Architect Helena Tallius Myhrman, who worked on the project, says it was a unique opportunity to fuse green architecture and sustainable innovations with the needs of the local community and municipality.
"It is both refreshing and inspiring to see this renowned Swedish brand being thoughtfully preserved, similar to the buildings within the development. At the same time, we want to ensure the development meets the needs of the community in the contemporary era in an environmentally conscientious way."
Construction will kick off in 2020.
Images: Pomeroy Studios