DKO Architecture has designed the first purpose-built Youth Foyer in New South Wales with "comfort, sensibility and familiarity" front of mind.
The 1501 square-metre Foyer Central features 53 self-contained units to provide integrated learning and accomodation opportunities for young people aged 18-22 who are at risk of homelessness and have lived in statutory out of home care in the state.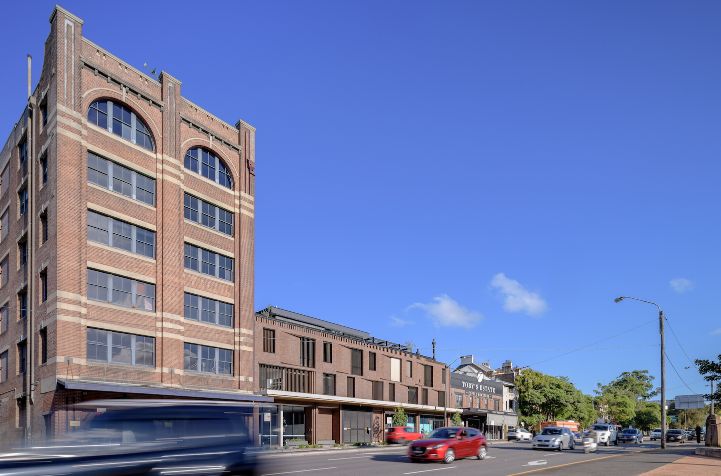 "Understanding the needs of the future tenants of the building was the main driver of the building, whether they be young adults who are out of home, unemployed, having trouble at home or becoming a parent," DKO Architecture senior associate Ian Lim tells ADR.
"Foyer Central helps break the cycle of disadvantage by providing an opportunity for these young people to have a home and a place to study with educational support."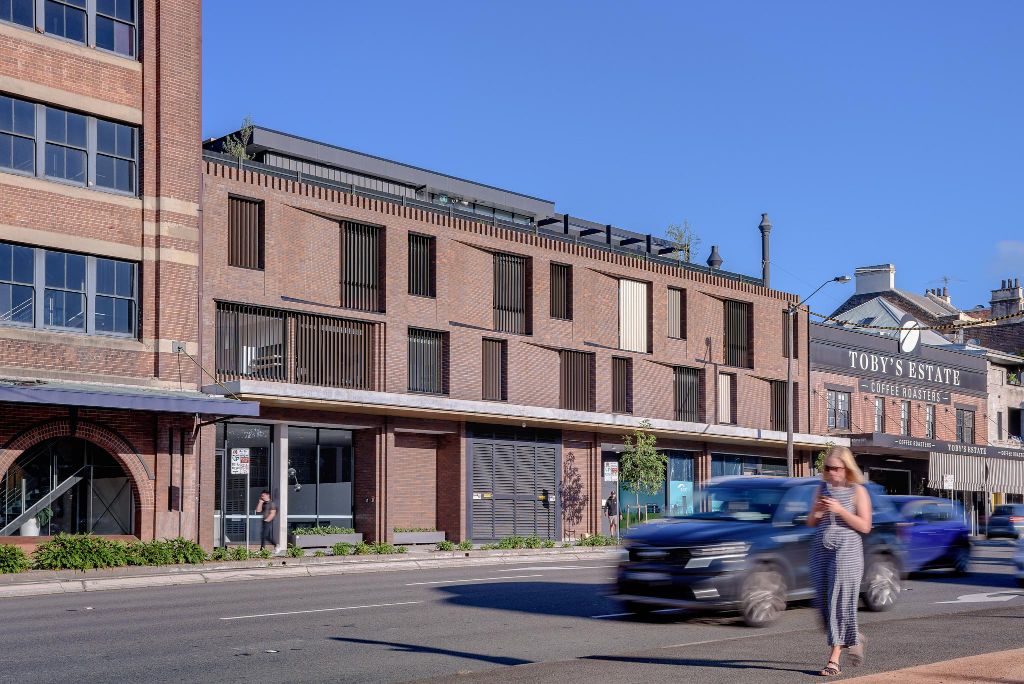 DKO Architecture was engaged by St George Community Housing to develop the site with funding from the City of Sydney, which looked after the Foyer portion of the development (including the 53 individual units).
St George Community Housing (SGCH) looked after the remaining 20 affordable housing units and provides tenancy management and property maintenance services for the entire project.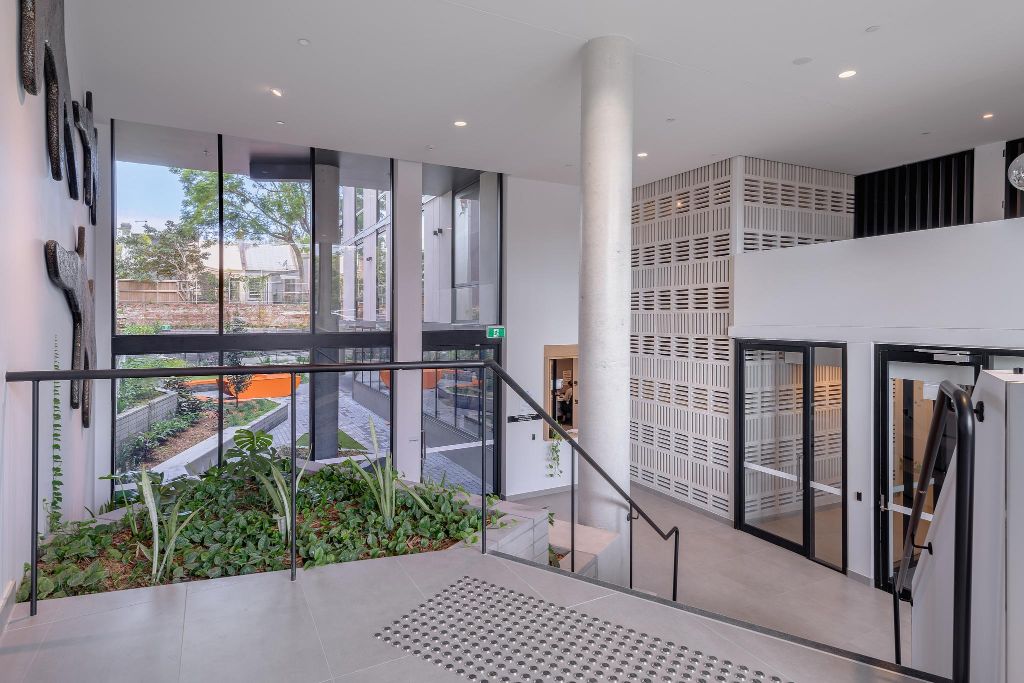 DKO Architecture worked with SGCH and Straight Talk to design and implement the engagement strategy that unpins the project, located in Chippendale, opposite Victoria Park and close to three universities, Central Station and a TAFE.
More than 85 neighbouring properties and local businesses were visited as part of this consultation, and both First Nations residents and key community groups were engaged.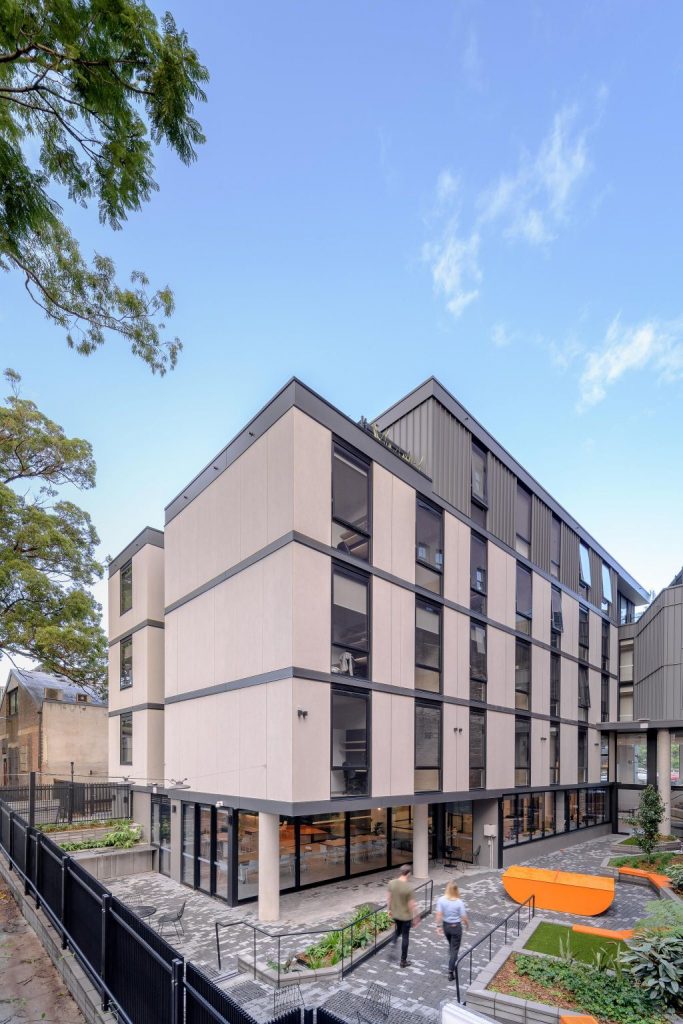 The site itself was previously owned by the Land and Housing Corporation.
"This project returns a building to the streetscape that was sorely in need of attention," explains Lim.
"It meets a community need for additional affordable housing, but also transforms the aesthetic of the local area, stitching the street together with a continuous awing, cleverly cut window recesses and detailed brick patterns."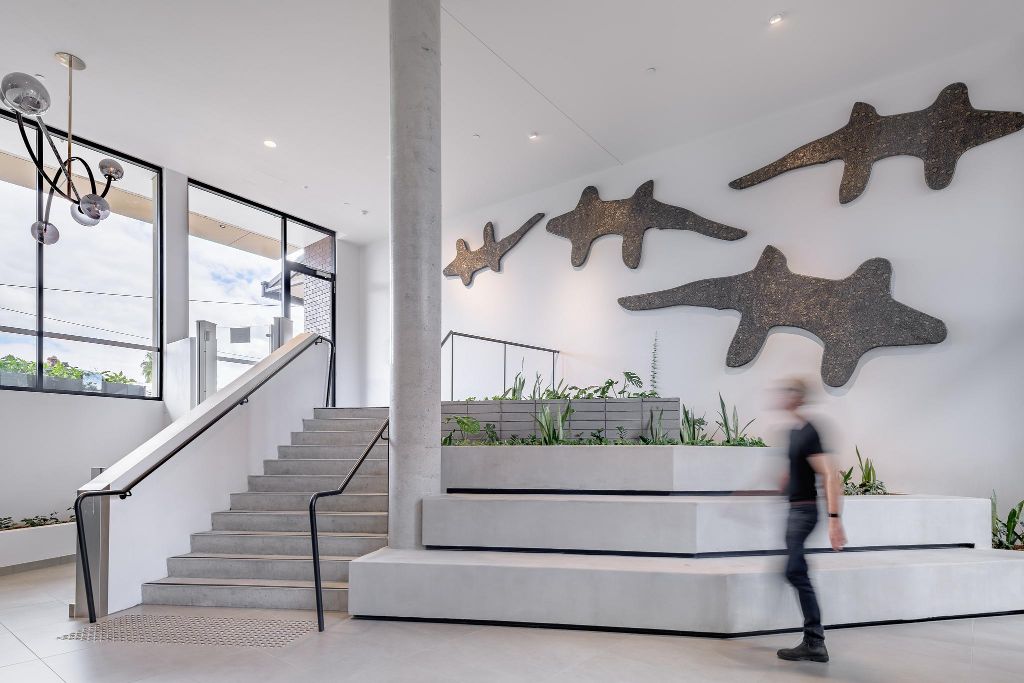 Outside, the brick facade references the residential character of the Heritage buildings on City Road, while inside, visitors are greeted by a light-filled entrance and informal tiered area in tones of white and light grey.
A Uniting team is on site 24/7 to connect young people with educational opportunities, employment pathways, health and wellbeing services and local community initiatives.
A breezeblock-clad central staircase acts as a privacy screen for those leaving and returning home.
"The tenants have to feel comfortable coming from the backgrounds and life experiences they have," adds Lim.
"Every material we used in the building has a sense of comfort, sensibility and familiarity, but also had to be very durable."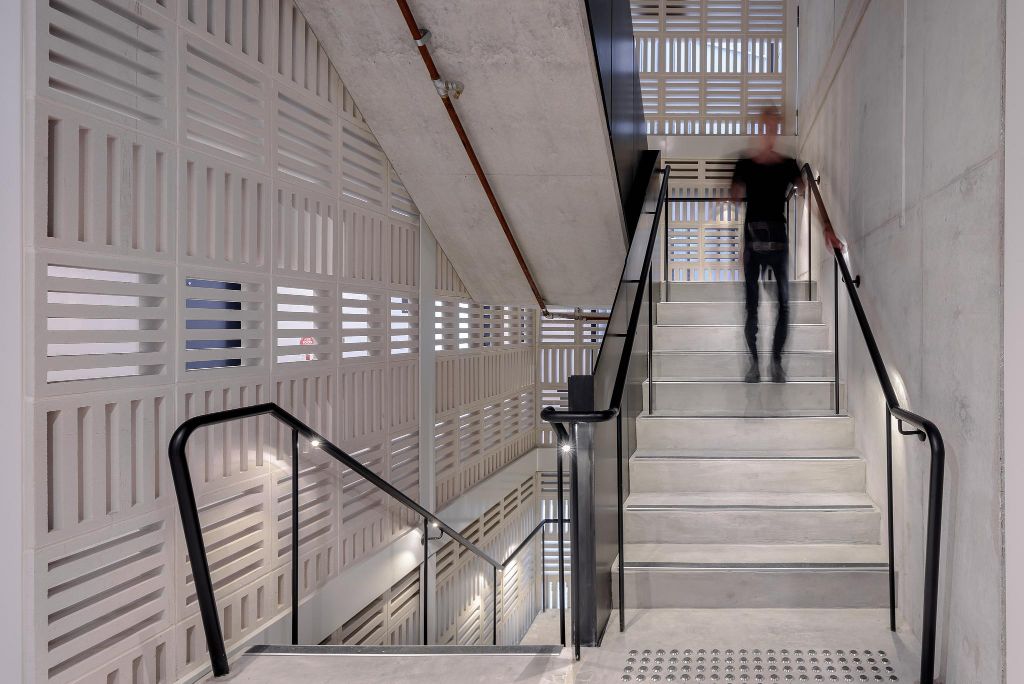 The palette across Foyer Central was deliberately kept neutral and muted to provide its residents with a backdrop for personalisation.
Each of the 53 units has a double bed, kitchenette, storage, wardrobe and study nook with ensuite bathroom.
Cork boards and shelving provide young people with space to add their own personal touches and decorations.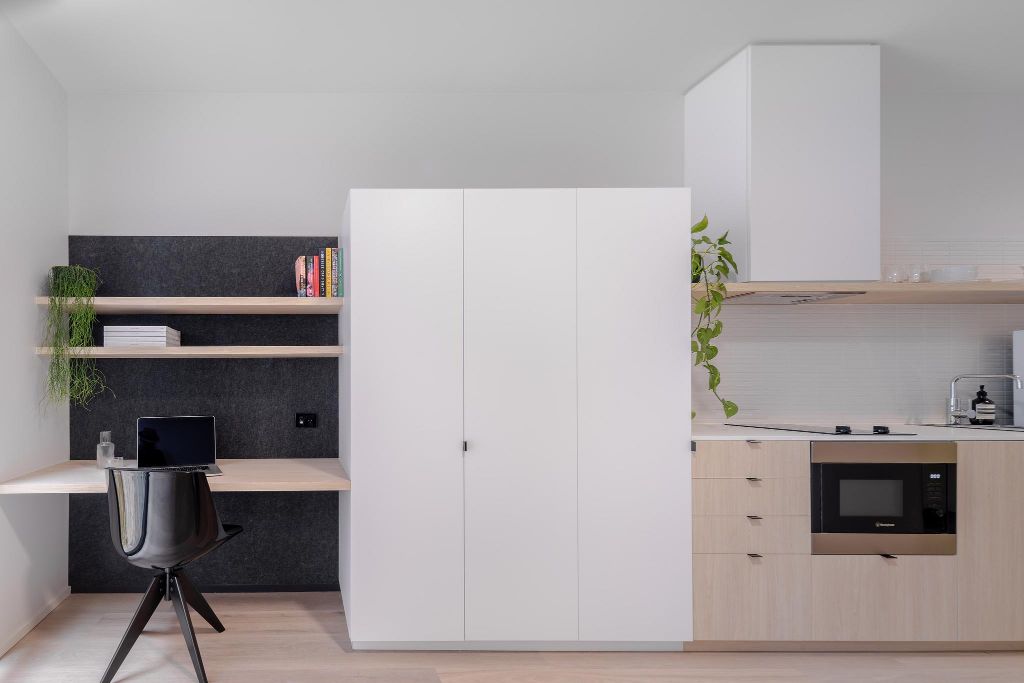 DKO Architecture and the project's stakeholders opted against full kitchens in the units in an effort to encourage young residents to use the shared spaces scattered throughout the five-storey building.
"Each floor has breakout areas to foster a sense of community for residents and complement the large communal kitchen and laundry," explains Lim.
In the communal kitchen, large tables and a central island with high-top bench encourage meal sharing and interaction.
"Robust materials that require little maintenance were selected and a range of energy efficient measures employed to provide a more sustainable building," adds Lim.
"Thus helping to reduce the client's operating costs as well as help occupants save on energy bills and minimise their environmental impact."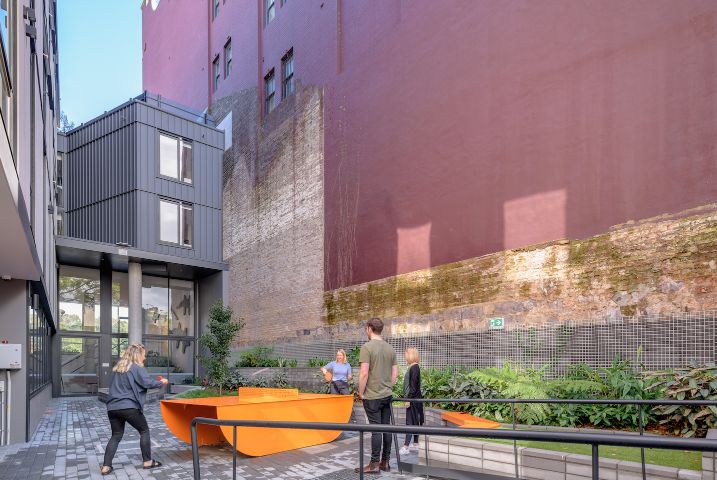 Adjacent the kitchen, a lounge area provides a space for reading and relaxing. Concertina doors open onto the landscaped courtyard garden, which Lim describes as a key component of the design brief.
"The lower courtyard was to be the main communal areas for Youth Foyer by providing lay -down mini lawns, seats, outdoor ping pong and even outdoors tables and chairs for when the residents want to work outside," he says.
"Large planters around the edges, once fully grown, will provide a fantastic biophilic space for the residents.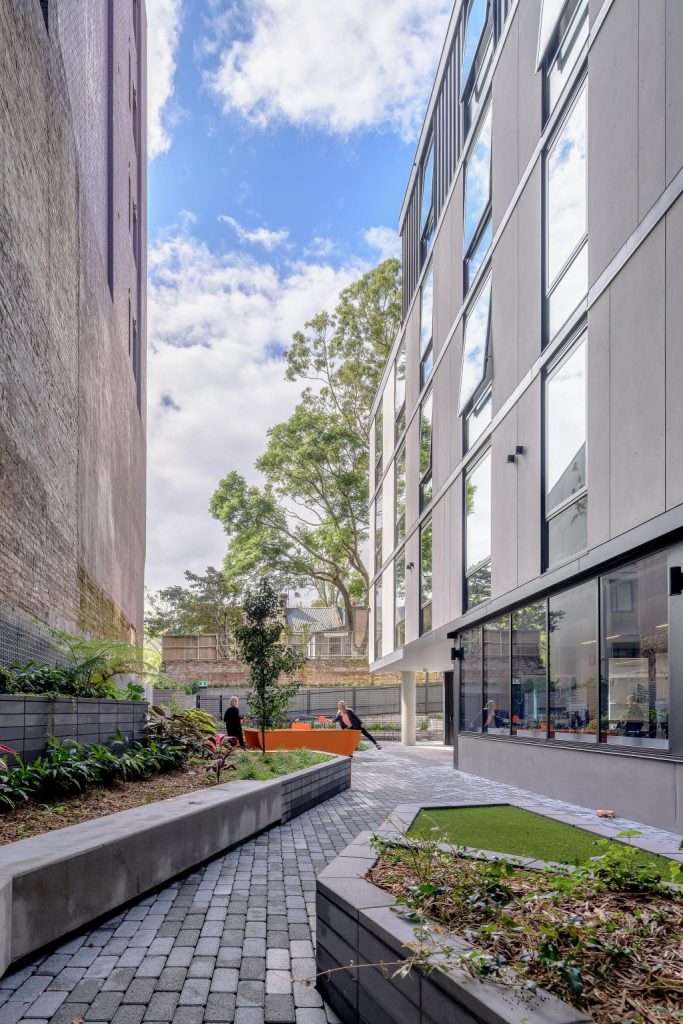 "While the rooftop communal spaces, which are mainly for the affordable housing residents, take advantage of views towards Victoria Park and Sydney University, and provide a good amenity with barbecues and planted seating areas, again encouraging people to interact."
DKO Architecture is a disciplinary design practice founded in 2000 by Koos de Keijzer with studios in Melbourne, Sydney, Perth, Auckland, Ho Chi Minh City and Brisbane.
Photography: Ben Guthrie.
In Melbourne this month, Grant Amon Architects and Brearley Architects and Urbanists teamed up for another purpose built hub, designed with intricate details and "sweeping curves" for the city's LGBTIQ+ community.