Intricate details and "sweeping curves" are at the heart of the country's first purpose built LGBTIQ+ community hub from Grant Amon Architects and Brearley Architects and Urbanists.
"This flagship project in St Kilda, Melbourne, is unlike any other in Australia – if not the world," explains Hansen Yuncken, the commercial builders on the project.
"With barely a straight edge in sight, the bespoke building overlooks Port Phillip Bay and the city skyline."
Hansen Yuncken teamed up with Grant Amon Architects and Brearley Architects and Urbanists to deliver the Victorian Pride Centre, which, at 6000-square-metres, is the second largest building of its kind in the world.
Supported by the Victorian Government, City of Port Phillip, philanthropy and LGBTIQ+ community members, the hub will be home to 15 organisations, along with the Australian Queer Archives.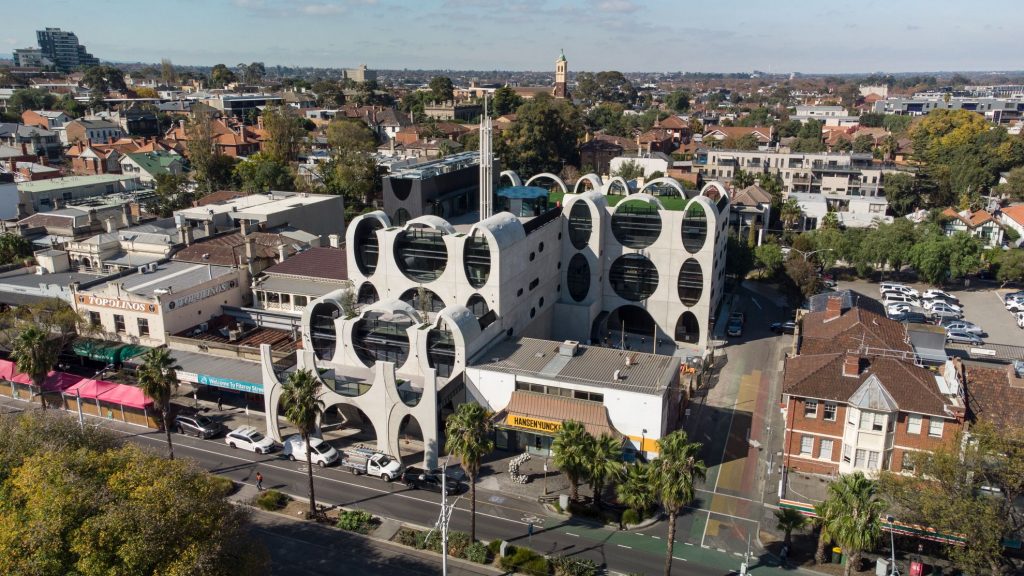 Visitors to the $48 million building are greeted by "statement angled" panels and windows. A large volume of Glass Reinforced Concrete and precast elements deliver the facade's sweeping curves.
Grant Amon Architects and Brearley Architects and Urbanists beat 18 other entries in a design competition for the hub in 2018, conceiving it as a "series of conceptual tubes" that create a "robust armature.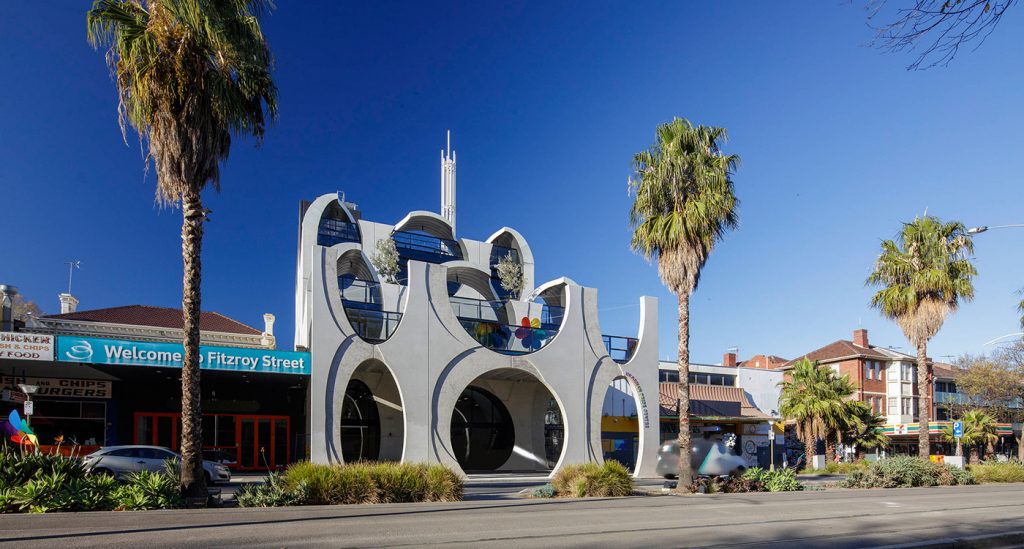 "Extracted from this armature are urban design initiatives and flexible interior planning requirements. These initiatives generate a surprising and accommodating series of spaces and forms, responsive to the programs of the various organisations within the building," explains Grant Amon Architects.
"The conceptual tubes fully integrate landscape, urban design, architecture and interior design into one clear, strong, iconic building."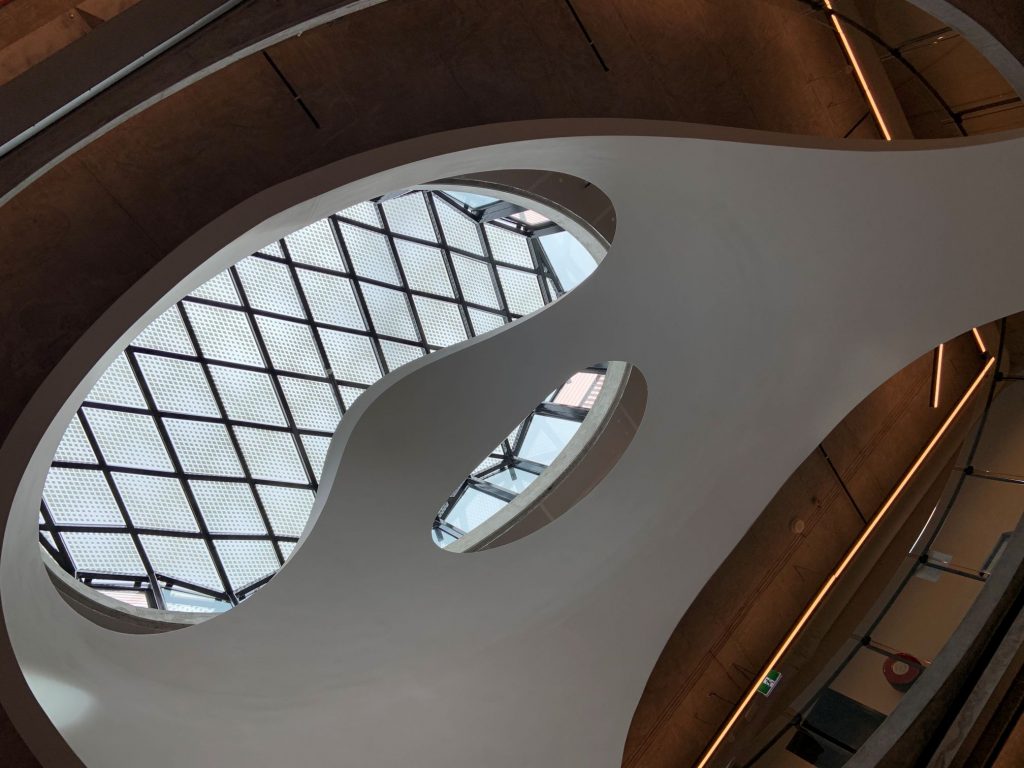 At its centre is an ellipsoid atrium, which doubles as an exhibition gallery.
Described by Hansen Yucken as an "eggshell", it takes inspiration from the emu egg, which is significant to the local Wurrung First Nations Indigenous people and the history of the St Kilda area.
Beneath its skylight, an exposed spotted gum stair and seating platforms dominate the ground floor, ensuring the atrium is a "great place to be, not just a space to pass through".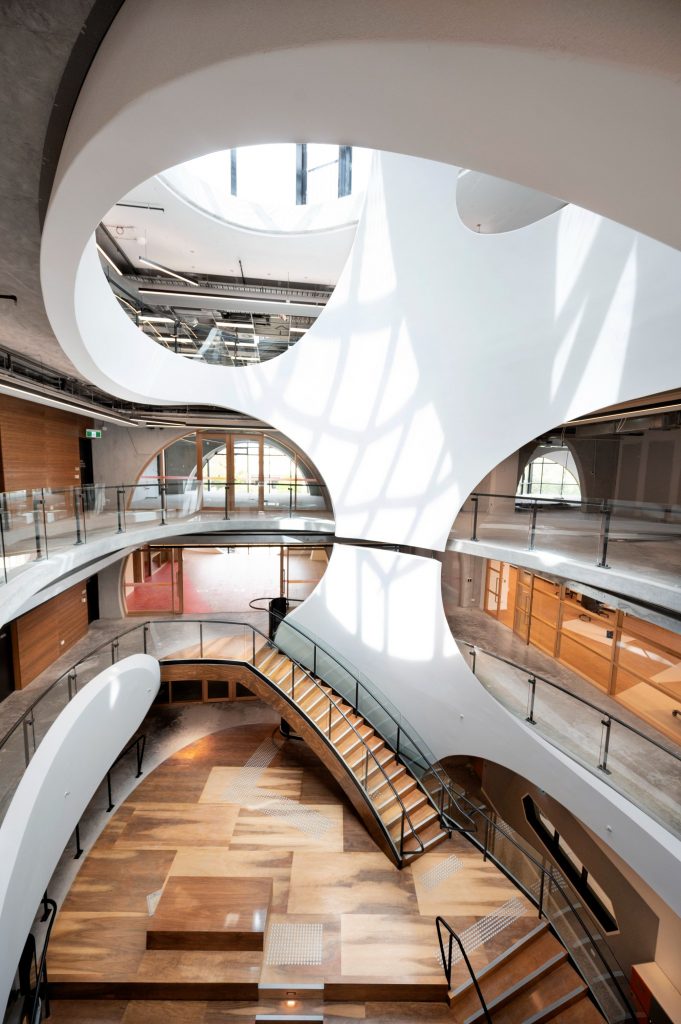 Also featured on the centre's ground floor are shared workspaces, hot-desking, a theatre and a library. Silver-top ash harvested in Gippsland has been repurposed as timber panelling.
"The spatial arrangements in the building are clear and legible," adds Brearley Architects and Urbanists.
"Circulation radiates from the ellipsoid atrium. Each floor is a clear collection of related programs, visually and spatially linked via this space.
"Structure and non-structural fabric is clearly articulated, further explaining how the spaces are constructed and what is permanent and what is easily changed."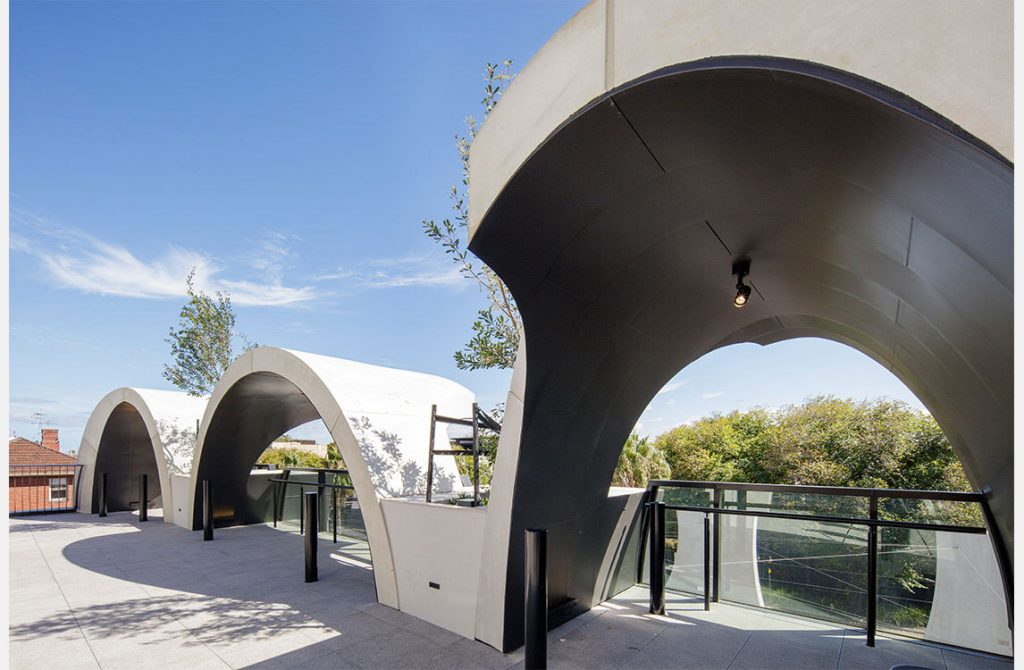 A double height colonnade with a terrace over the footpath provides the hub with a vantage point to view St Kilda's daily activity and events, while different colours separate the various floors and the "users position" within them.
Finally, a rooftop bar with retractable fabric vaults and a bar-servery to complement the nearby preparation kitchen caters for large events and community gatherings.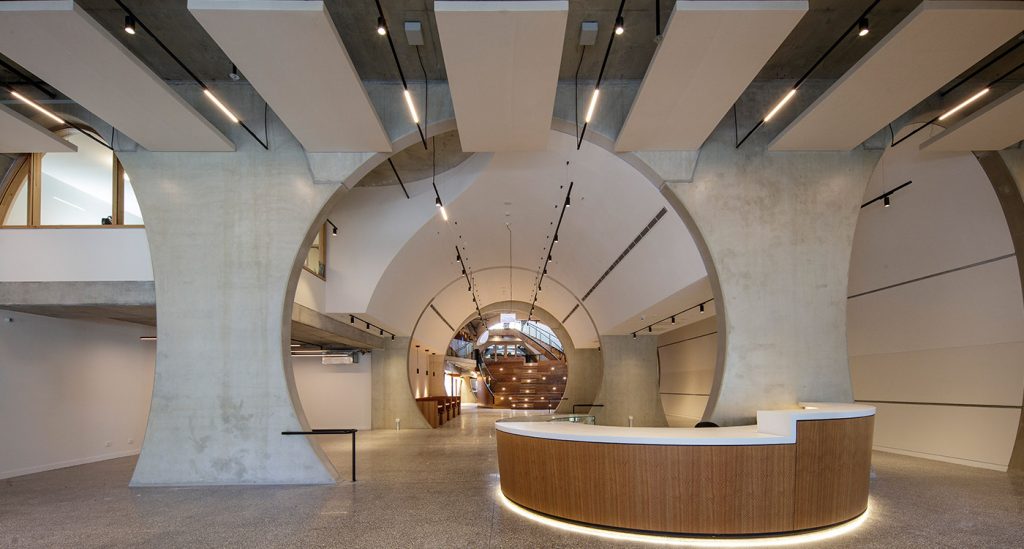 Also on the rooftop is an indigenous garden delivered in consultation with local Indigenous representatives.
Elsewhere, more Indigenous cultural influences can be seen in "small scale details" cast into concrete elements and in the naming of the ground floor, which takes on "significance of Country.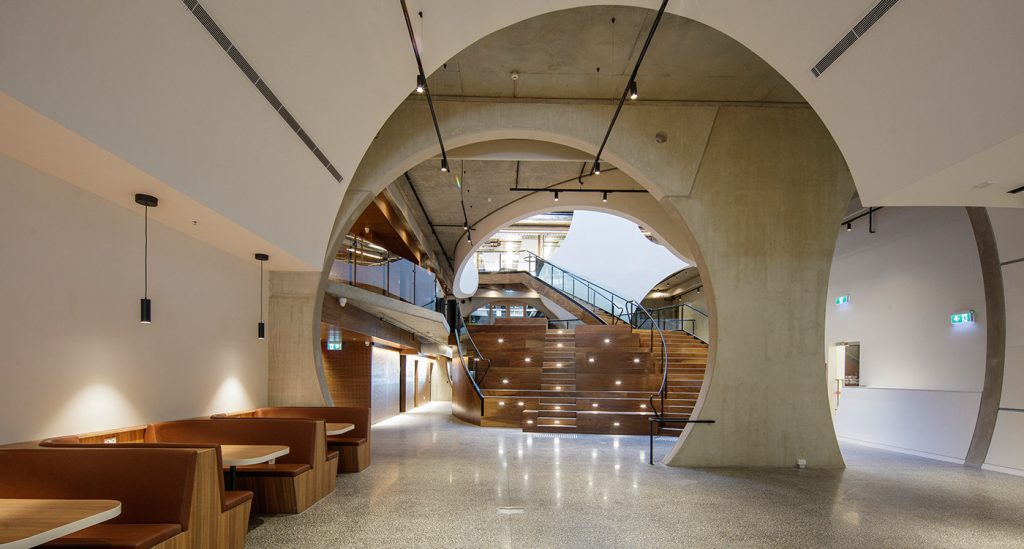 "We have sought an architecture of inclusion," conclude the practices.
"It is hoped this building will become a nationally recognised Melbourne icon, celebrating the LGBTQI+ community's achievements and Australia's cultural progress."
Photography: John Gollings unless otherwise specified.
Grant Amon Architects is a St Kilda-based practice that works on a variety of projects from single and multi-residential, office, community and commercial through to hospitality.
Brearley Architects and Urbanists is an architecture, urban design, urban planning and landscape architecture practice founded in Melbourne in 1992 and led by James Brearley and Fang Qun.
Hansen Yuncken is an Australian construction company, founded in 1918. It recently teamed up with ARM Architecture to cover the Gold Coast's HOTA Gallery in coloured "cellular-looking web".