PJH Constructions has teamed up with ABI Interiors to deliver a crafty amalgamation of coastal and cottage in this Queensland home.
In the blossoming surf town of Burleigh Heads, the Ohana Beach House offers a tranquil haven with stations of relaxation in every nook, ready to entertain.
The dual level, open plan residence is a "beautiful expression of sophisticated holiday living".
Inspired by client's desire to enrich the space, PJH Constructions refined the organic ambiance of the Ohana Beach House with sleek signature hardware from family-owned ABI Interiors.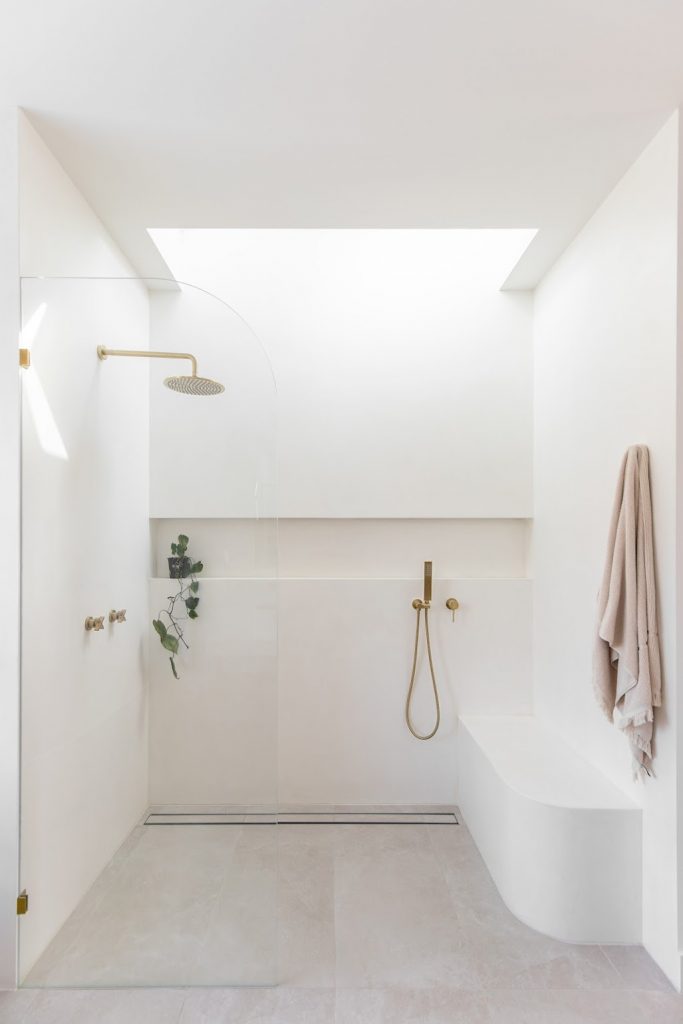 For this project ABI Interiors supplied pieces in both the bathrooms and kitchen.
In the latter, a curved island bench mirrors the beach house's arched doorway.
At its centre, the Elysian Commercial Pull Out Kitchen mixer from ABI Interiors creates an "intriguing focal point", drawing the eye with its brushed brass finish and sleek design.
Behind the island bench, the Elsa Cabinetry knobs alleviates the linearity of draws and cupboards, and helps "soften the spaces".
Additionally, the brushed brass on both fixtures responds marvellously to the floods of natural light from the outdoor entertaining area, an open extension of the kitchen.
As you move to the top level, one of the several "opulent" open plan bathrooms greets you.
This particular bathroom gives a touch of "day spa luxurious indulgence" with the inclusion of the Ukiyo Free standing bath.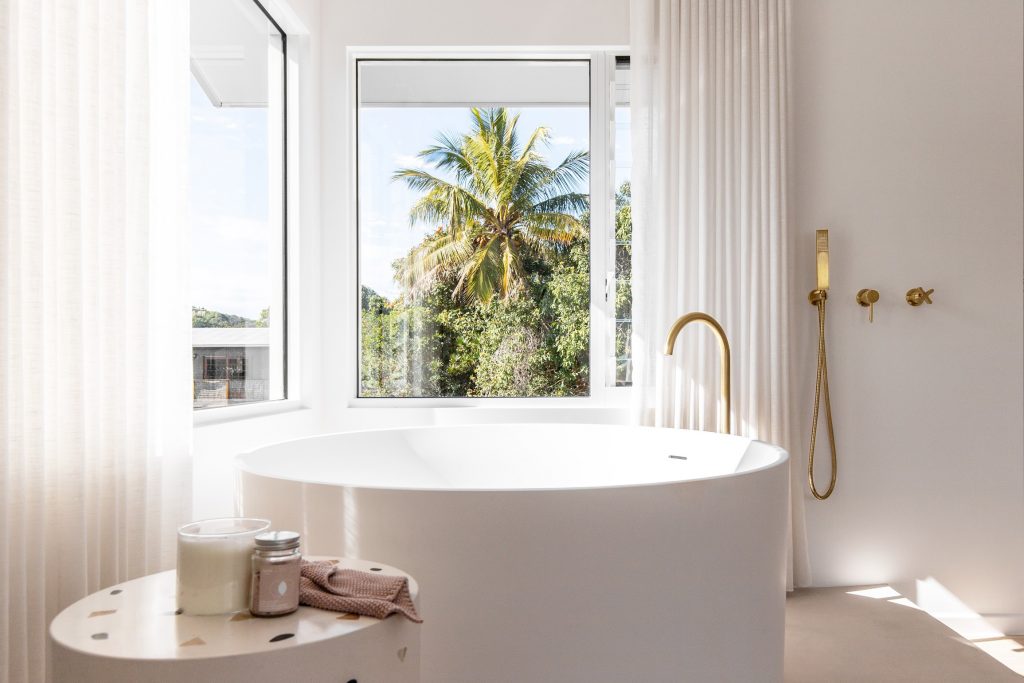 Above the bath stands the wall-mounted Gooseneck Swivel Bath Spout in brushed brass, which again, captures the natural light spilling from the window above it.
Elsewhere in Ohana Beach House are the Dana Round Shower Head with adjoining Philli rounded shower arm.
Both are paired with the Cross Assembly Taps, which are used throughout the home for precision temperature control.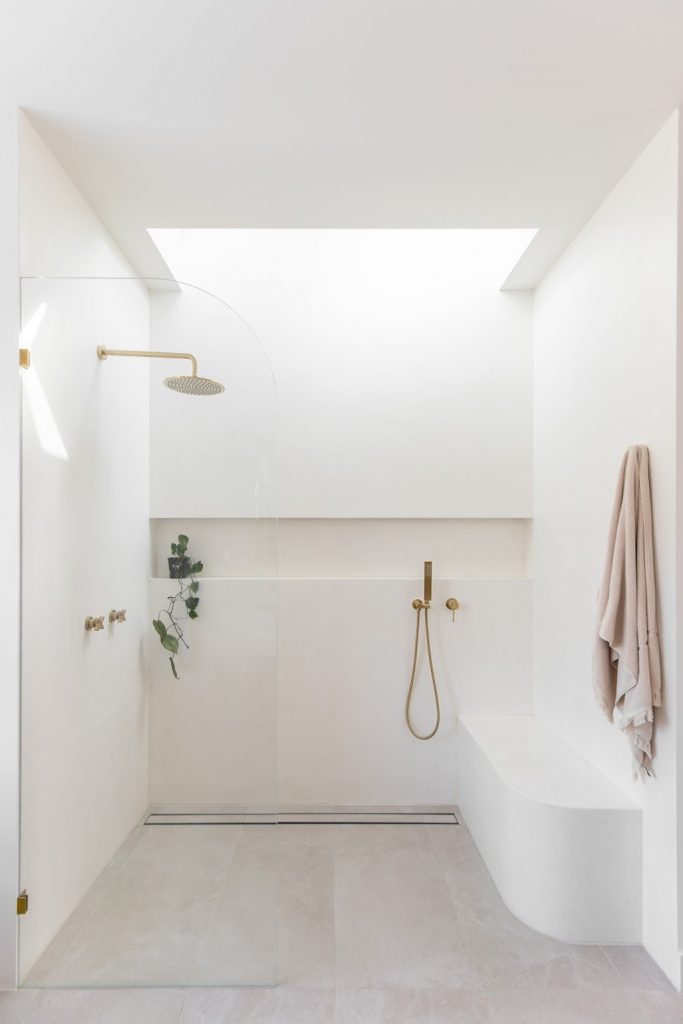 In Ohana Beach House, ABI Interiors references simplicity in its high end tapware, fixtures and other space transforming accessories.
Find out more about the collection on ABI interiors website, or by visiting its Burleigh Heads showroom.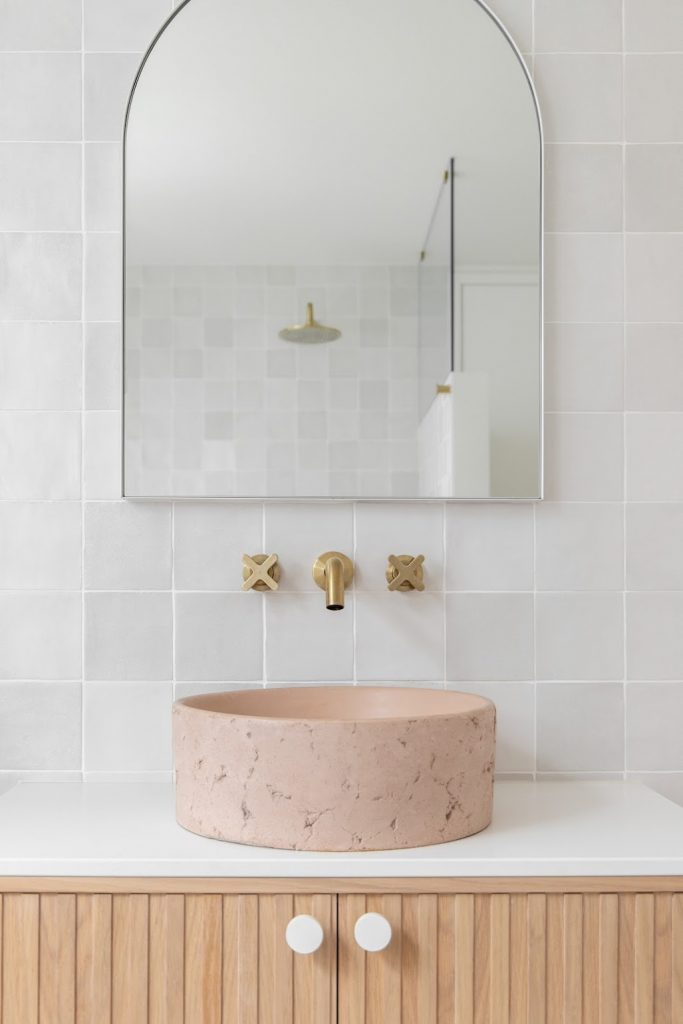 Earlier this year, ABI interiors fitted out The Lakehouse in Bonowa Waters, Queensland, a large waterfront house, which also allowed for large light-filled spaces.
The family-owned business is also a sponsor of this year's IDEA Residential Multi category. We'll be revealing the shortlisted projects and practices on 9 September 2021, so stay tuned!