The Precinct Seating Collection by Zenith Design Studio is the sum of its parts; a series of individual elements that when combined create new working environments tailored to individual ideas and needs.
The series of lounge modules and ottomans are configurable as 'spaces within spaces'.
The different modules can be variably combined for degrees of privacy or collaboration, while always maintaining the soft rounded comfort of the domestic environment. These are mobile spaces where in the employee can set the tone and the focus.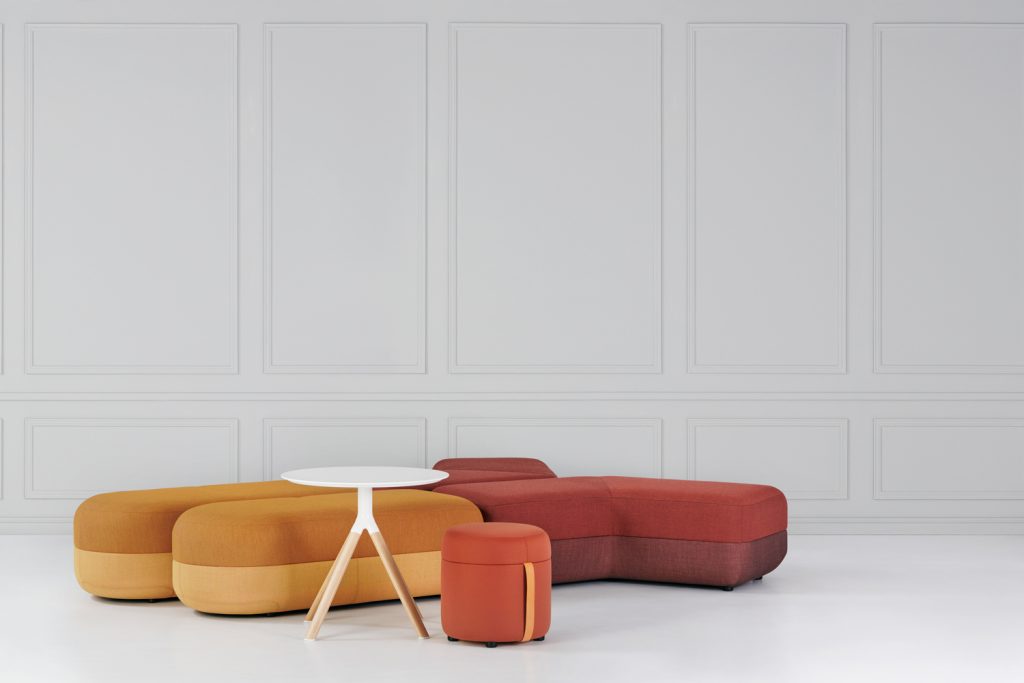 Precinct Ottomans complete the picture. The ottoman series allows each precinct to be as enclosed or open, as formal or informal as the employee desires.
Small and round for a leg rest or coffee perch, or wide and angular for a collaborative meeting, the ottomans are available in a wide range of shapes and sizes.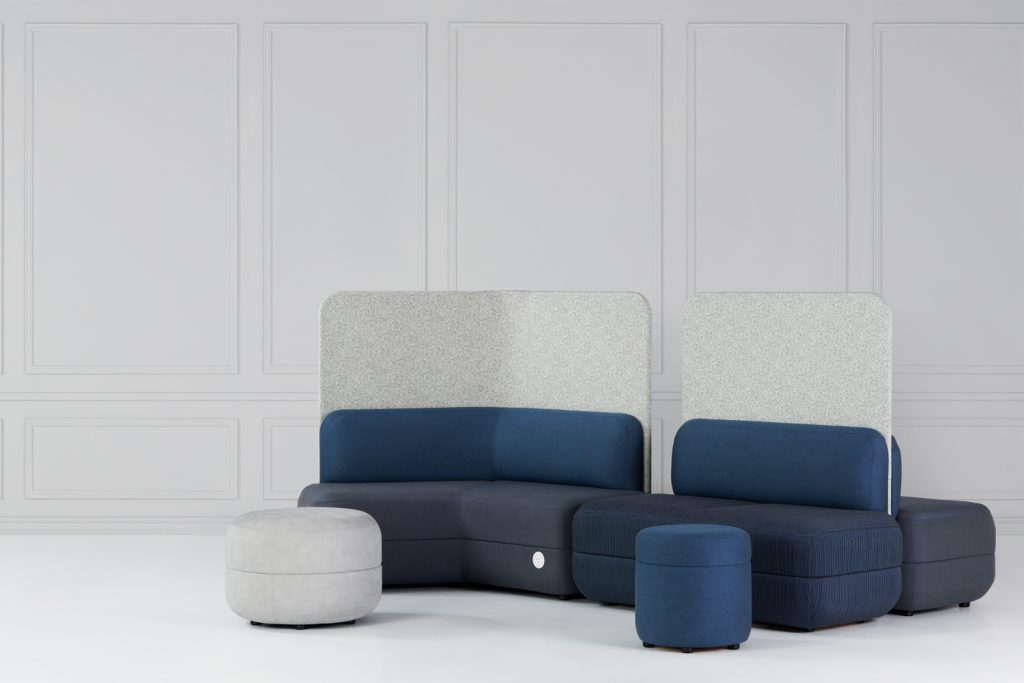 Precinct Lounge Modules offer both standalone comfort seating and, when configured with other collection pieces, a wrap-around alcove that envelops employees in their individual work or in their collaborative meeting.
Screens can be added to ensure privacy within a busy environment or to segment and arrange the open-plan space.
Precinct Focus Lounge offers a soft-seating haven within the busy work environment. High screens hug the lounge to foster concentration for individualized work scenarios or participation for collaboration and ideation.
Precinct Focus Lounge comes in three sizes that cater to the spectrum of work scenarios, Focus Solo, Focus Duo and Focus Trio.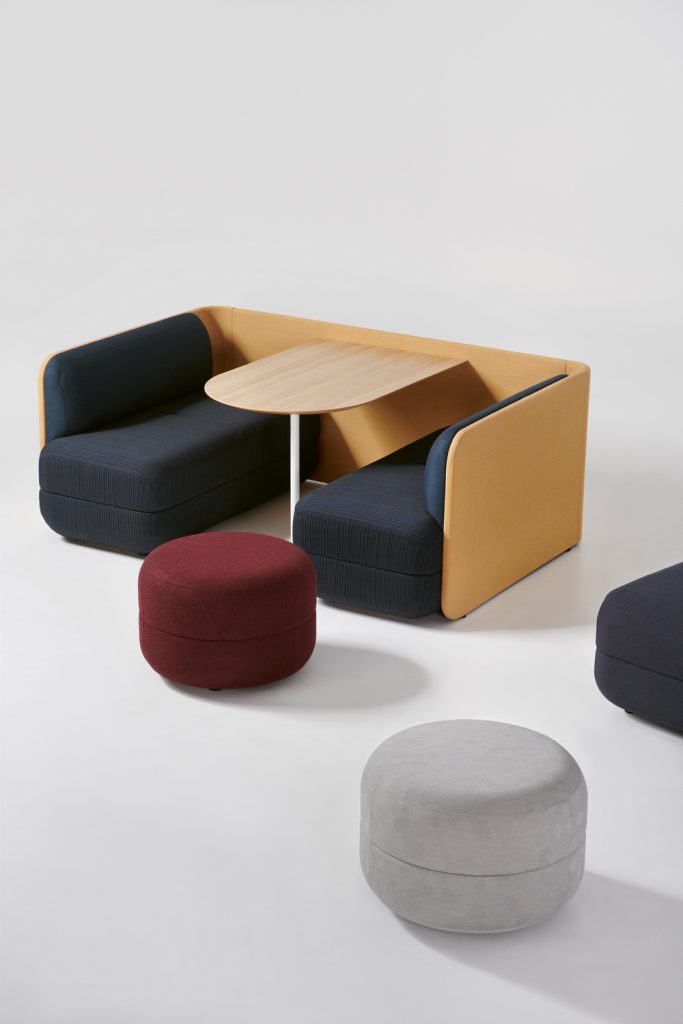 Precinct Meet Booth provides a room within the room. Available in both low and high screen encasing, the Meet Booth caters to the full spectrum of workplace modalities.
The low screen option builds a room for informal catch-ups with colleagues and vibrant collaboration. High screen creates an enclave within the bustling workspace for focused work and private group work.
The D-shaped centre table, designed with the aesthetic capacity to act as both a casual café table or a work desk, includes table-top power options. The Precinct Meet Booth is available in various sizes and heights.
Available through Zenith APAC.