Ahead of NAIDOC Week, the city's recently opened 'Sydney Place' precinct at Circular Quay unveils two public artworks that honour Indigenous cultural diversity. 
Renowned First Nations artists Daniel Boyd and Dennis Golding joined forces with Chinese-Australian artist Louise Zhang to produce the George Street Plaza canopy artwork, which encourages visitors to ponder the city's rich cultural tapestry and forge deeper understandings of Indigenous art and culture.
Sydney Place, nestled in the heart of Circular Quay, marries art, food and lifestyle. The precinct recently opened 15 food and beverage venues, and retailer Jackons on George by Maurice Terzini is scheduled to open shortly.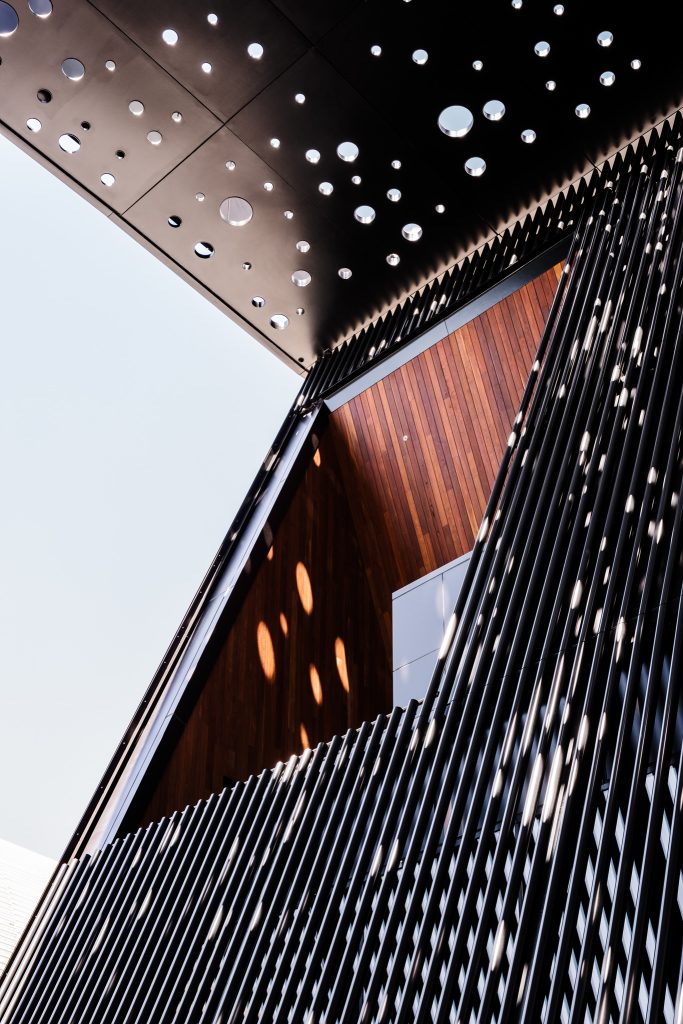 Acclaimed British-Ghanaian architect David Adjaye and his team at Adjaye Associates also collaborated with Boyd to develop an interactive art installation grounded in Indigenous concepts.
The installation is manufactured from perforated steel, which enables dappled light to stream through circular openings. The interplay of light produces moving patterns that allude to the beauty of the night sky and create a serene atmosphere.
Boyd reveals that an understanding of how the audience can interact with artwork is a core principle of his work.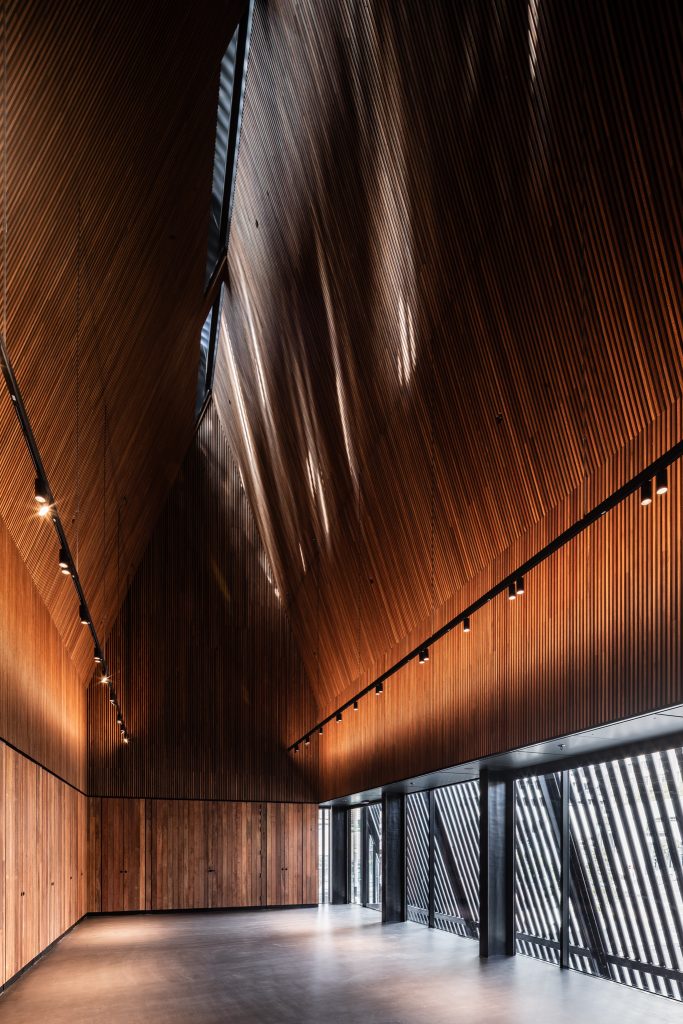 "As visitors move in front of the painting they activate the light on the surface. This means there's no dominant way of seeing the art, it's instead about perspectives and comprehending the beauty in difference," he says.
Zhang and Golding also created 'Hidden Realms' – a compelling public artwork located in a thoroughfare at the precinct. The installation draws visitors in via cloud-shaped neon lights, a salute to traditional Chinese paintings and Australian flora. 'Hidden Realms' is emblematic of the union of cultures evident in Zhang and Golding's creative exchange.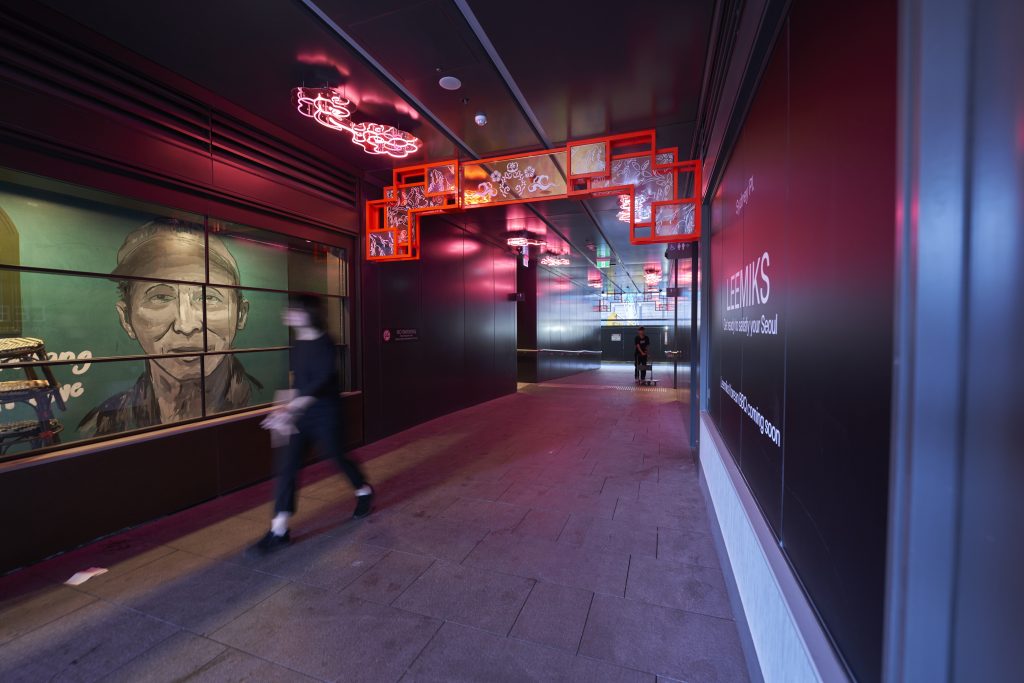 Lendlease project director Steve McGillivray says public art offers a valuable bonding opportunity for artists and the community.
"We come together with the shared purpose of creating meaningful places that add to the cultural and aesthetic value of our cities – and pay homage to the people and places that were here before," says McGillivray.
Featured Image by Trevor Mein: Daniel Boyd's installation at Sydney Place.
Read about how STH BNK will be Australia's first five minute vertical city.