For more than 25 years, Kerstin Thompson has explored how architecture can "respond to local conditions to positively shape lives and communities".
In Kerstin Thompson Architects: Encompassing people & place, the extensive body of work of the practice and the achievements and lessons learnt by its founder are chronicled in what publisher Thames & Hudson describes as a "significantly different reading experience" to that of a traditional monograph.
"Instead of a chronological survey or project-by-project profiles, the book is conceived as a series of interwoven layers with discursive and reflective texts placed in relation to images, sketches and drawings selected from Kerstin Thompson's archive," it writes.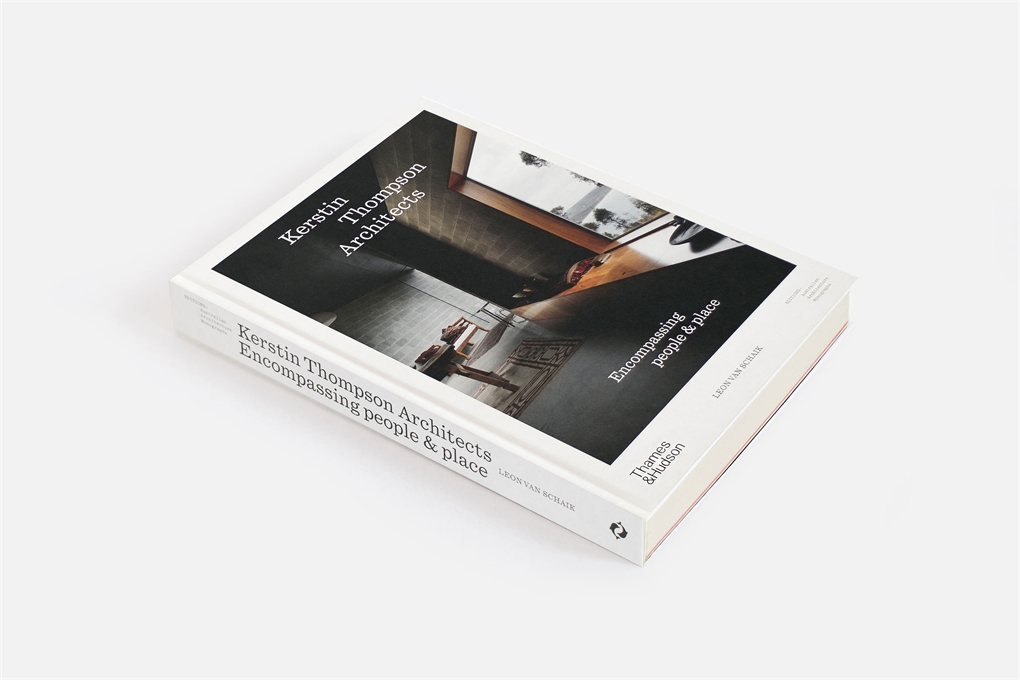 "This monograph provides a deep insight into not only what architects do – the buildings they make – but also why and how they design."
The book is the first in the 'EDITIONS: Australian Architecture Monographs' series, which sees Thames & Hudson teaming up with RMIT University's alumni community to feature the work of leading architects, designers and landscape architects.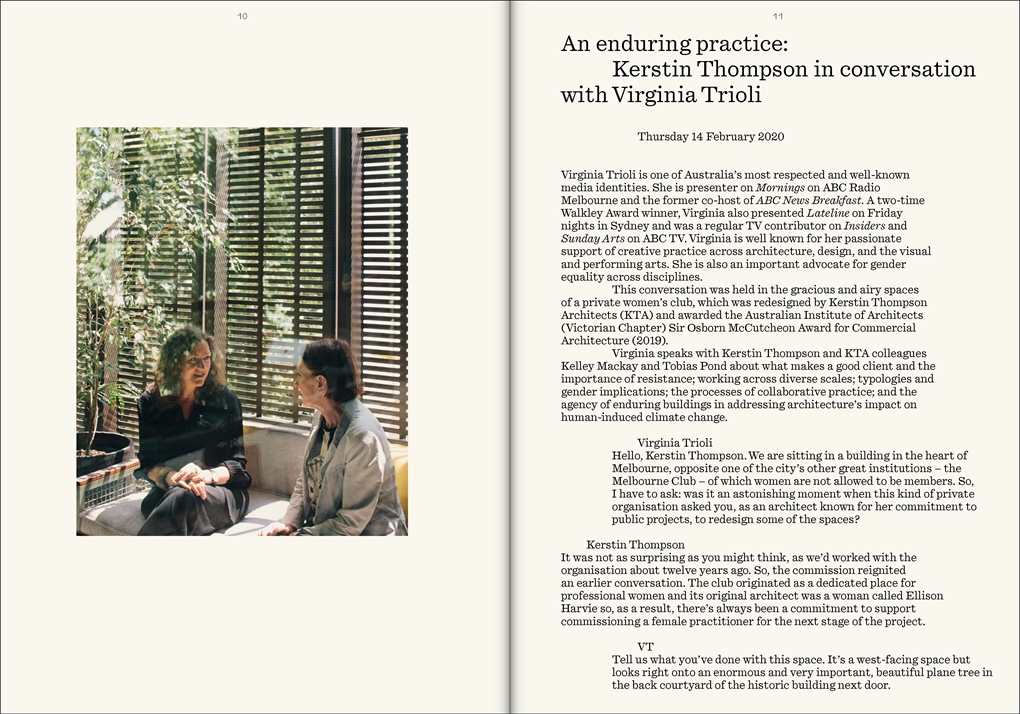 Thompson is an adjunct professor at the School of Architecture and Urban Design and will be launching her book as part of Melbourne Design Week 2021.
Kerstin Thompson Architects: Encompassing people & place features some of the practice's most iconic projects, including the 2018 VCA School of Art for University of Melbourne and the new Jewish Holocaust Centre, which is on track to be completed in Elsternwick in 2022.
Each project description describes the design intent alongside multiple imagery from the practice, as well as extracted texts from Thompson's writings and lectures.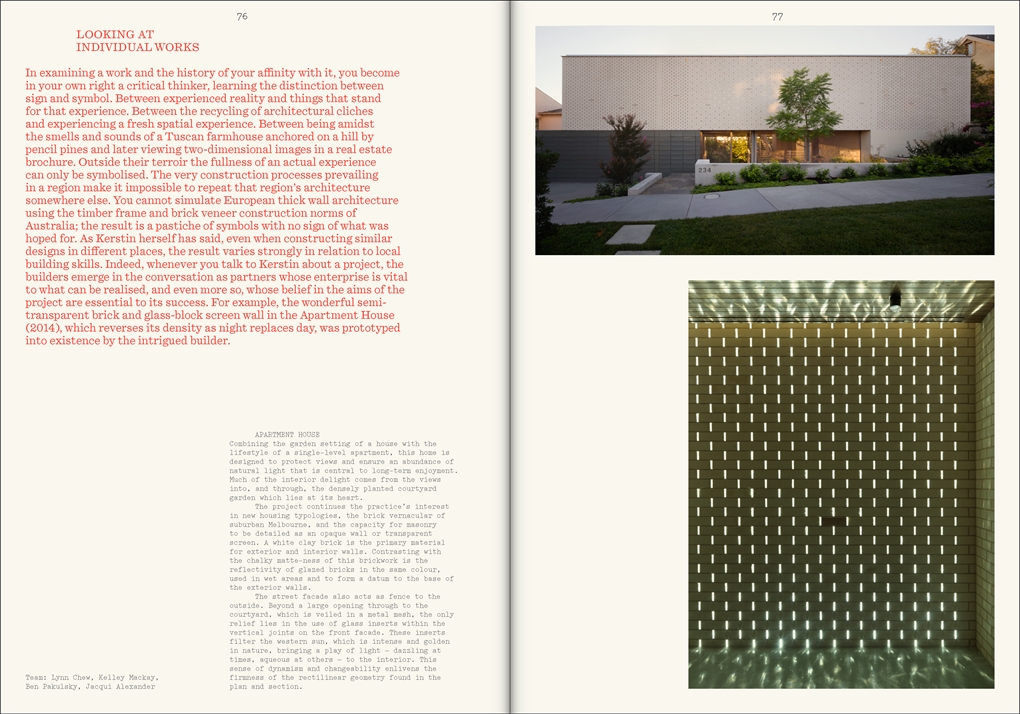 Interwoven throughout is a long-form essay from RMIT University's School of Architecture and Urban Design Emeritus Professor Leon van Schaik.
Professor van Schaik's essay forms "the spine" of the book and is "at once reflective and critically comprehensive", inviting the reader to pause and contemplate not only Thompson's body of work, but also her practice's role in the ever-shifting face of Australian architecture.
Readers are immersed in the projects, while also being exposed to the significant issues and challenges Australian architects face in designing our cities, suburbs and regional centres.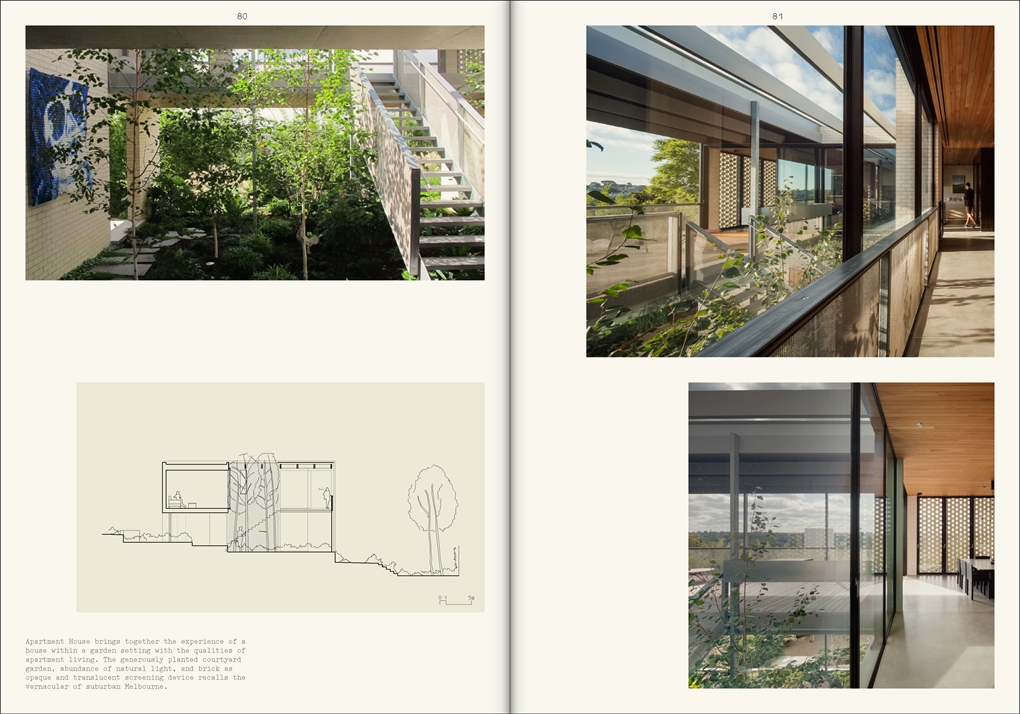 With that in mind, Kerstin Thompson Architects: Encompassing people & place concludes with eleven "lessons for architects" that provide insight into Thompson's professional life.
Lessons like "be aware of gender roles", "choose your partner wisely" and "maintain your optimism; don't become bitter" resonate in particular with women architects, but are a fascinating read for anyone in the industry.
Kerstin Thompson Architects: Encompassing people & place is available in all good bookstores and online now.
Photography supplied.
Kerstin Thompson Architects recently teamed up with BVN Architecture to transform Melbourne's famed Gothic Bank precinct into a 'city within a city' that will challenge long-held workplace conventions.