The green surroundings of a Melbourne suburb are drawn into this two-storey addition by studiofour through a series of stepped levels inspired by amphitheatres.
The site was previously occupied by a Heritage-listed Art Deco home that had no connection to the landscape and "turned its back on the borrowed views" available into Malvern East's Hedgeley Dene Gardens.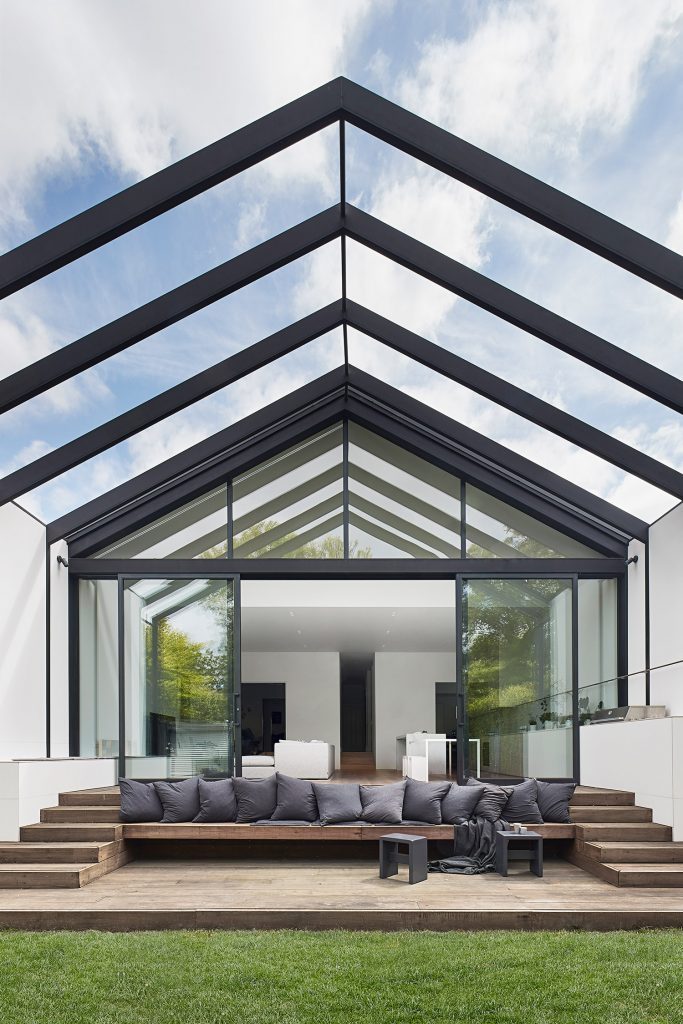 "Our brief was for the new addition to be fluid, permeable and highly connective with the landscape," explains studiofour.
"Mitigating a disparity between the existing floor level and the site level, the extension becomes an indoor/outdoor transition zone, gently stepping down from the house interior to the garden."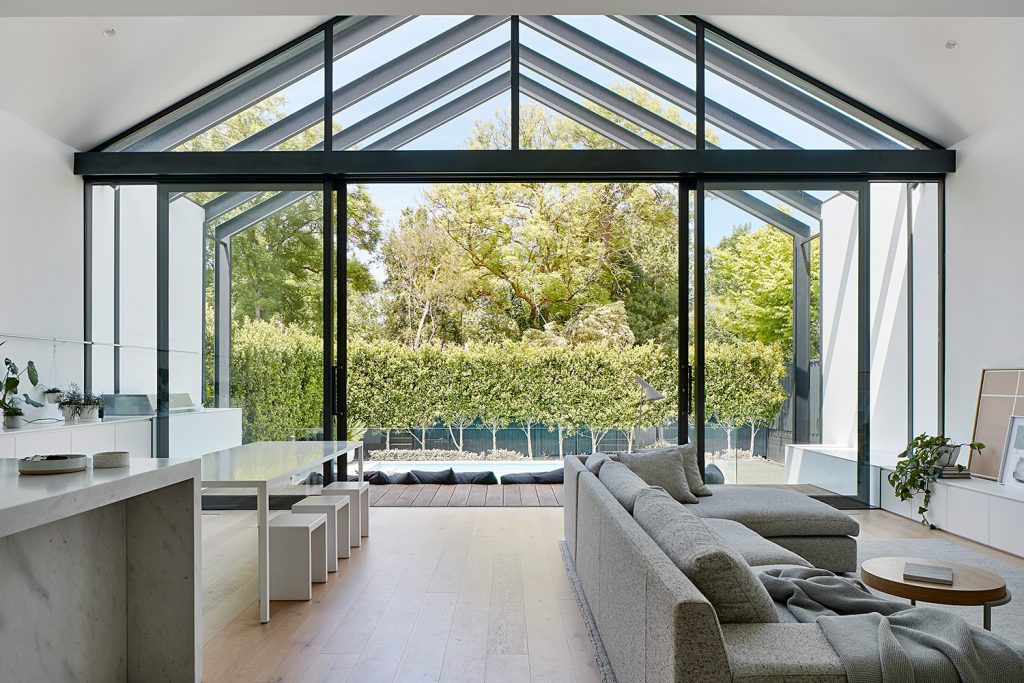 Like a "residential scale amphitheatre", this transition zone features a covered patio area designed for outdoor cooking and dining before timber gradient steps with integrated seating lead into the garden.
From the garden and pool area, residents can catch a glimpse of the parklands that run along the property's fence line.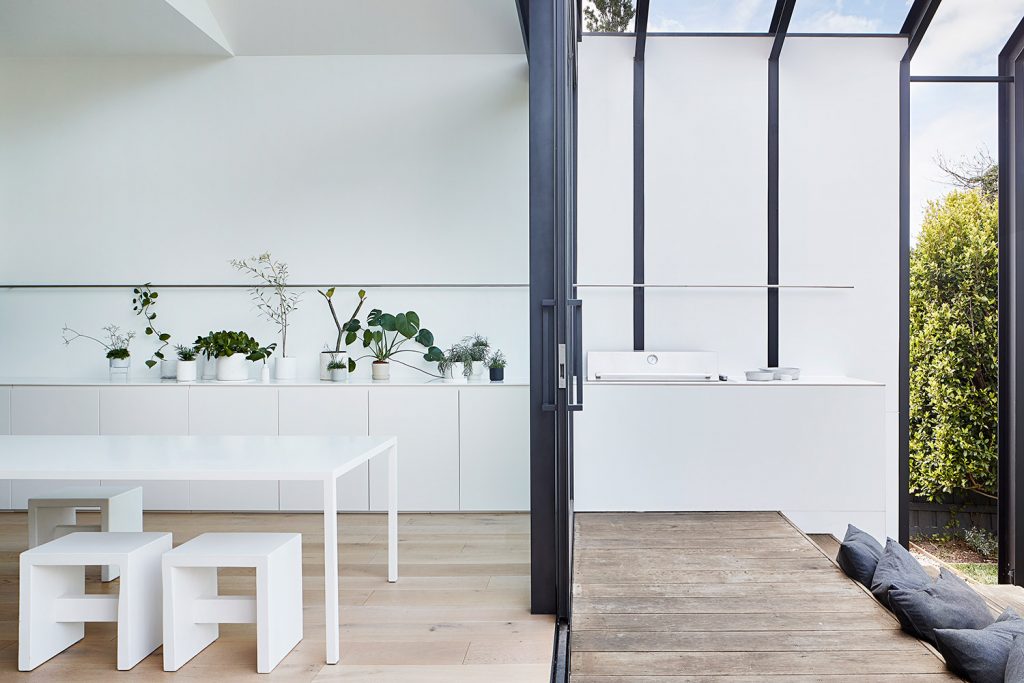 Back inside, the two-storey addition features a connected living, dining, kitchen and outdoor space framed by full-height black steel "portal openings".
Placed on either side of the addition, the openings "frame the landscape beyond", immediately connecting the gardens to the built program.
This new double-space height "houses the heart of the home", with a focus on providing a "real and tangible connection" to the landscape.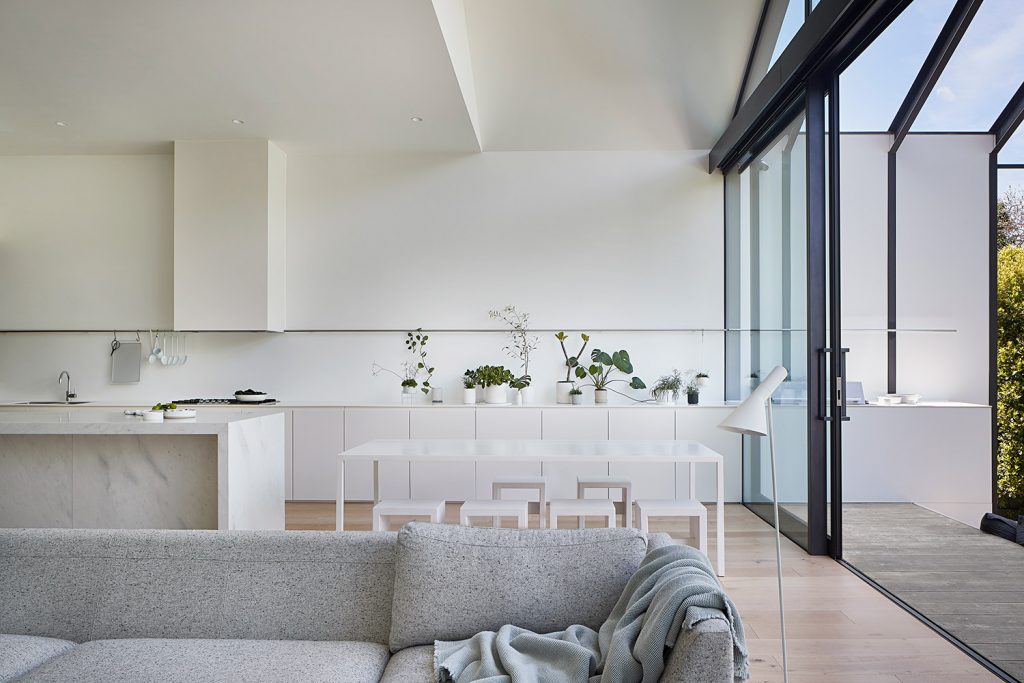 "There is a certain disconnection between this view, and it is only as one enters the new addition, through a compressed corridor, that the expansive double-height space is experienced," explains studiofour.
"It is here the impact of the treescape, both adjacent and beyond, is immediate and all-consuming."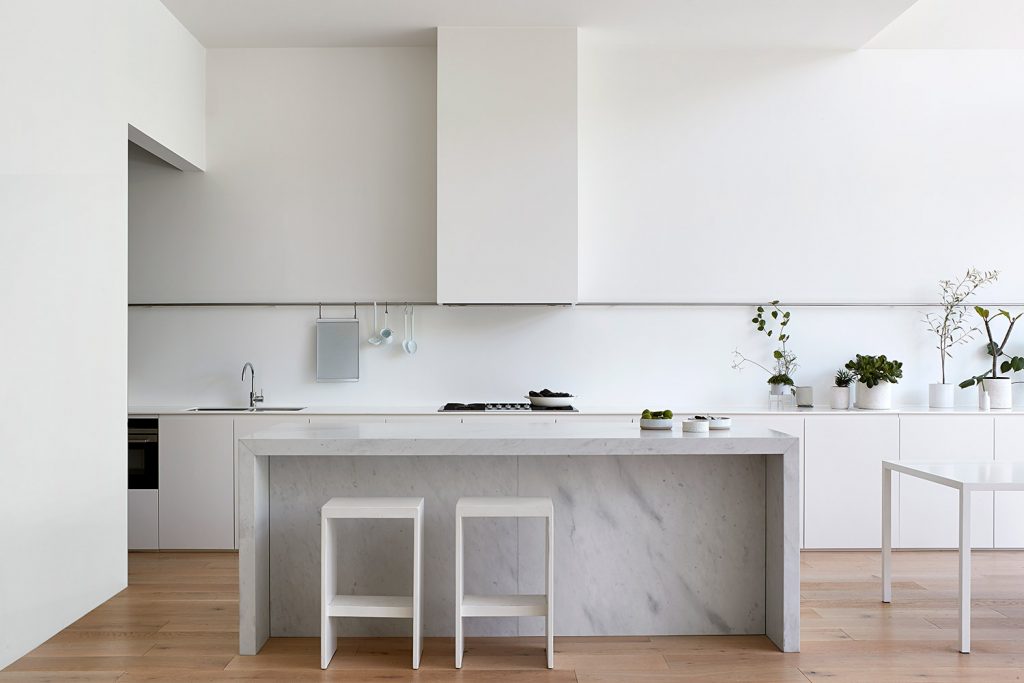 A minimalist palette of white walls, joinery and furniture dominate the addition.
These spaces take on similar principles of the playful and geometric period of the original Art Deco home, while remaining distinctly contemporary.
Tones of grey are woven through the marble kitchen island and bathroom tiles, as well as in the sofa in the living space. A series of muted blue artworks break up the otherwise monochromatic palette.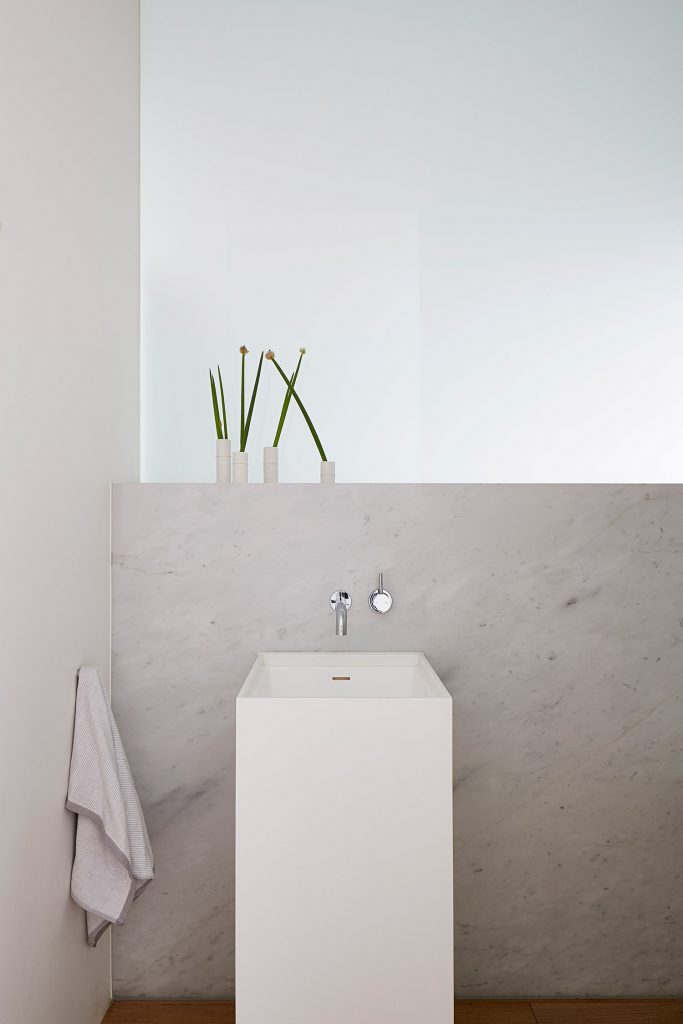 "The design response is an addition that is minimal in materiality and detailing, placing emphasis on the backdrop provided by the gardens beyond," says studiofour.
"Interior elements retain simplicity and are extended outside to create a minimal transition between inside and out.
"Grounded in a sense of calm, the integrated interior and exterior improves function and enhanced user well-being."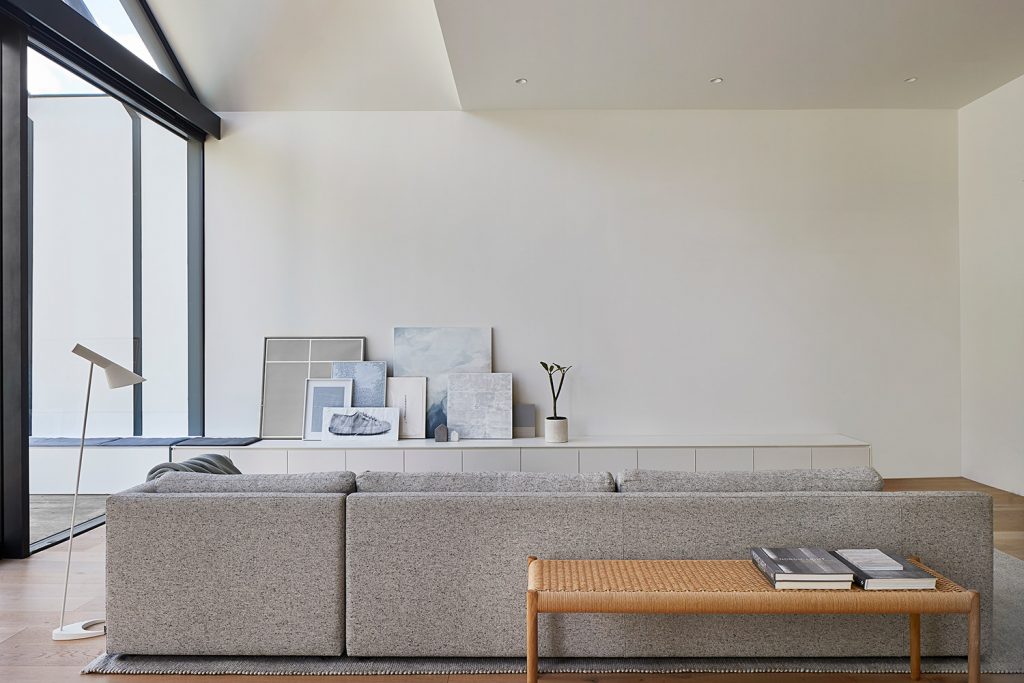 Photography: Shannon McGrath
studiofour is a Melbourne-based collective of architects and designers, led by directors Annabelle Berryman and Sarah Henry.
inside recently visited Henry's Melbourne home, which is designed as an exploration of how to live with deliberation and humility.