Melbourne Design Week returns for 2021 with more than 300 exhibitions, talks, films, tours and workshops across Victoria and online.
On from 26 March- 5 April 2021, this year's theme, Design the World You Want, is explored in three pillars – Care, Community and Climate.
For the first time, the 11-day festival will expand into East Gippsland with a collection of events in Lakes Entrance and Lake Tyers from the Centre for Architecture Victoria | Open House Melbourne with the School for unTourists.
The 2021 iteration will also feature a new, specially designed digital platform packed with digital programs, including talks, virtual galleries, photo archives, interviews and podcasts.
These are our top picks from this year's festival.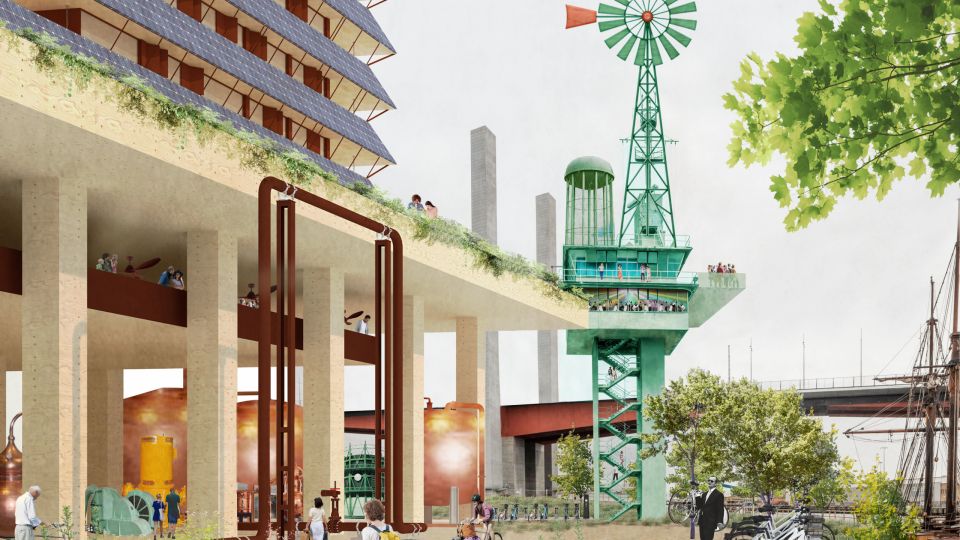 A New Normal
26 March – 03 April, free
A project led by Australian-based sustainability organisation Finding Infinity, A New Normal challenges Melbourne to become an entirely self-sufficient city with installations and talks from some of the state's leading architects and designers.
As part of the project, Kennedy Nolan has designed a micro-hotel to allow people to personally experience the technologies that will make Zero Carbon 'grid positive' buildings possible.
Edition Office will present a workshop that repairs and sells refurbished products, while Ha Architecture has designed a solar greenhouse to exemplify the future for the La Trobe Valley.
Claire Cousins Architects has reimagined tea-room as a space without gas and will be making fossil-free green tea throughout the festival. Also among the featured architects and designers are Six Degrees Architects and WOWOWA with the film Organic Waste to Energy.
Finally, John Wardle Architects has teamed up with Ash Keating Studio to design the Solar Pavilion that adorns the rooftop of 130 Collins Street, which will host A New Normal throughout Melbourne Design Week.
The pavilion is made up of 68x260W solar panels that will generate 56Kw/h every day of the festival.
All the events within A New Normal are free, but sessions are scheduled. Check the Melbourne Design Week calendar for times.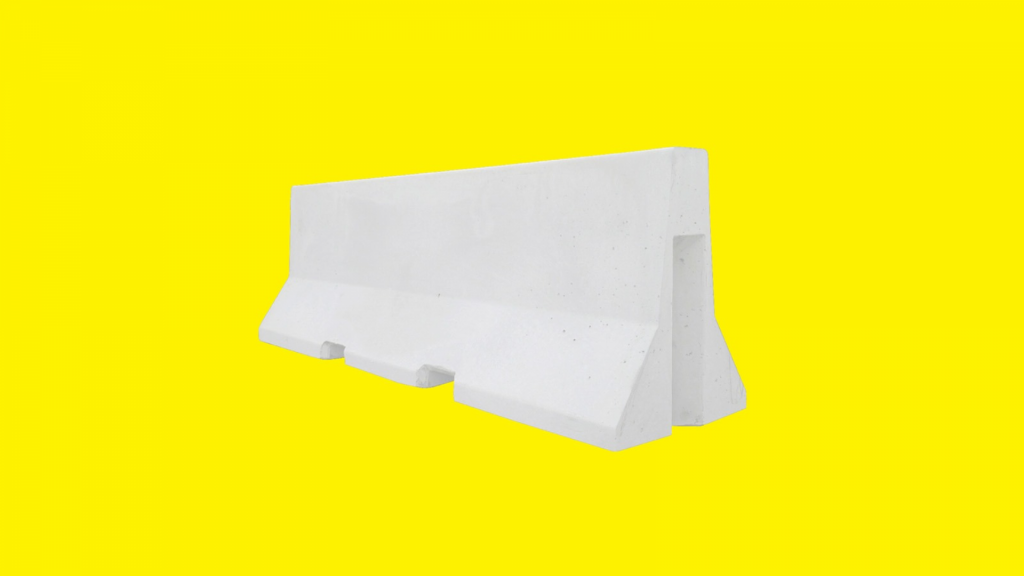 A World We Don't Want
26 March – 5 April, free
Friends & Associates presents fourteen ideas on a world we don't want by leading Australian creatives, to speculate on a future we do want.
Contributors include Alterfact, Andrew Carvolth, Andrew Simpson and James Walsh, Dale Hardiman and Stephen Royce, Damien Wright, Edition Office, Flack Studio, Foolscap Studio and Liam Fleming, Guy Keulemans and Kyoko Hashimoto, Marta Figueiredo and Jonathon Griggs, Nicole Lawrence and Thomas Coward, Sam Tomkins and Daniel Licastro, Seljak Brand and Tom Henty.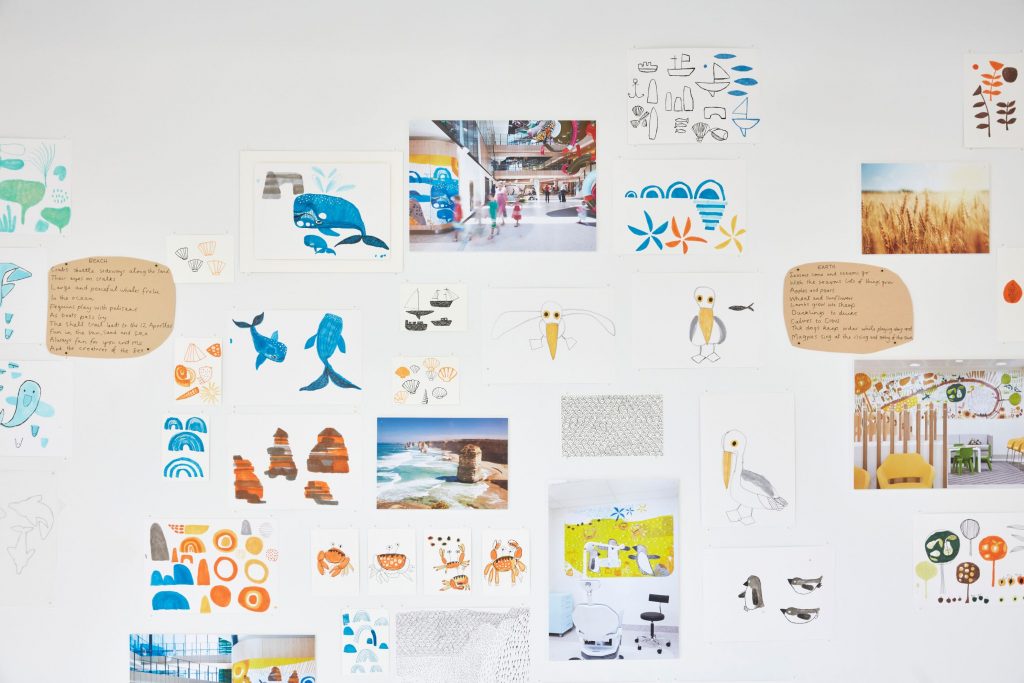 The Art of Distraction, Bates Smart
26 March – 1 April at the Bates Smart Gallery, East Melbourne
The Art of Distraction celebrates Jane Reiseger's original drawings from the Royal Children's Hospital. The exhibition highlights the critical role Jane's work plays in the built environment, bringing joy, delight and hope when confronted with life's challenges.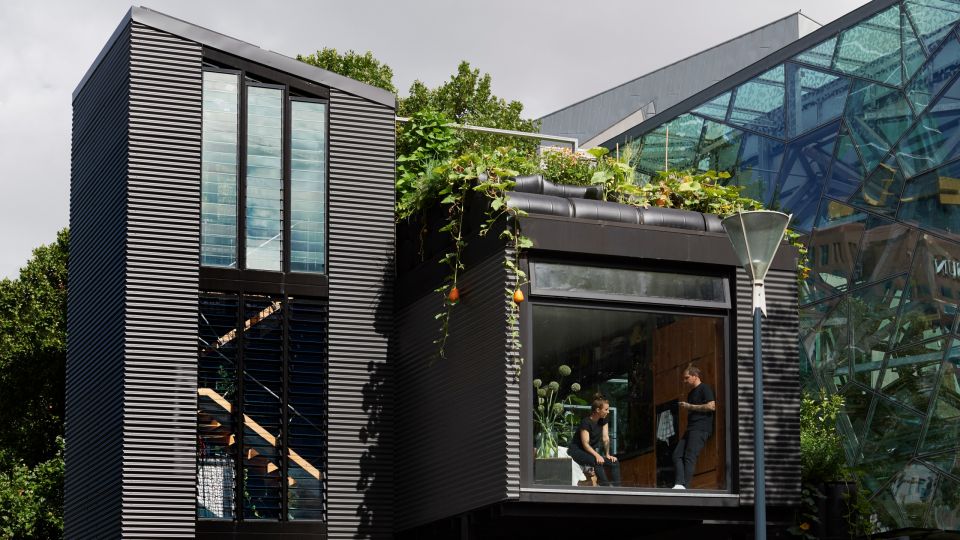 Joost Bakker Keynote: Design the World You Want
24 March, free
An In Conversation event with Joost Bakker and Jo Barrett at Bakker's Future Food System's project in Federation Square.
The in-conversation (moderated by Ewan McEoin) will cover topics that will help you to "Design the world you want", while also giving you a sneak peek into Bakker's tiny closed loop home that grows a veritable cornucopia of vegetables, fruits, insects and fish.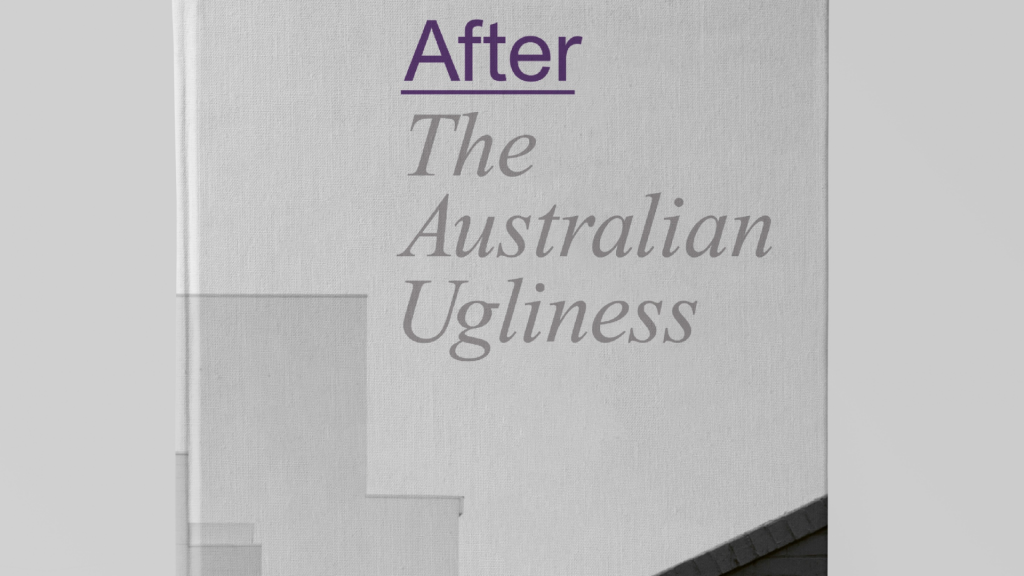 After the Australian Ugliness
28 March, ticketed
A new book published by the NGV and Thames & Hudon Australia that responds to Boyd's most well-known text with new critical and creative writing by authors from a range of disciplines.
Illustrated with new photography by David Wadelton and drawings by Oslo Davis, After The Australian Ugliness is a provocative reflection on how Australia sees itself today, and how others see it.
The book will be launched with an panel discussion at Boyd's Walsh Street former residence on 28 March.
Kerstin Thompson Architects: Encompassing People & Place
30 March, free
A book launch and panel discussion featuring Kerstin Thompson, as well as an exploration of her public and community focused projects surrounding the theme of 'cultural memory', which includes the award winning Broadmeadows Town Hall and the upcoming Jewish Holocaust Centre.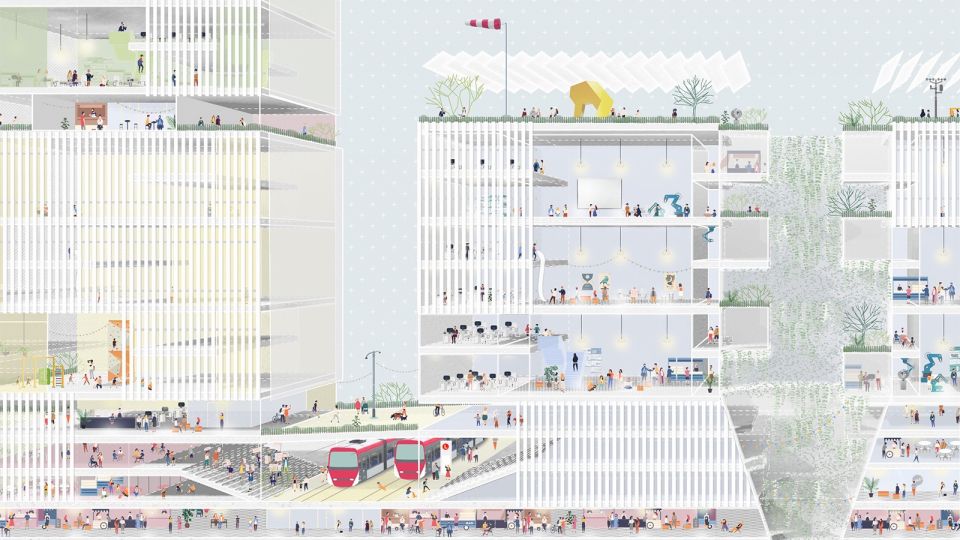 Shared Value Cities
Wed 31 March, free
Shared-Value Cities examines the need for a renewal of our approach to critical infrastructure in our growing cities with a session led by Grimshaw Architects and The Australian Financial Review.
Creativity in the Time of Isolation
31 March, ticketed
Join interior designer Kate Challis, artist Hoda Afshar, Artbank assistant director Emma Crimmings and art historian Christopher Marshall for a thought-provoking 'salon' discussion on the role does isolation play in the lives of creatives.
For the full list of events and to book tickets, visit the Melbourne Design Week website.
Photography supplied.