Hassell has teamed up Cranfield University for a study that could see teams of people not just surviving on the Moon, but thriving in as early as the next few decades.
Part of two new research projects, supported by the European Space Agency's Discovery & Preparation Programme, the masterplan builds upon exisiting space habitation programmes, including NASA's Lunar Gateway – the multi-purpose outpost set to orbit the Moon by 2024.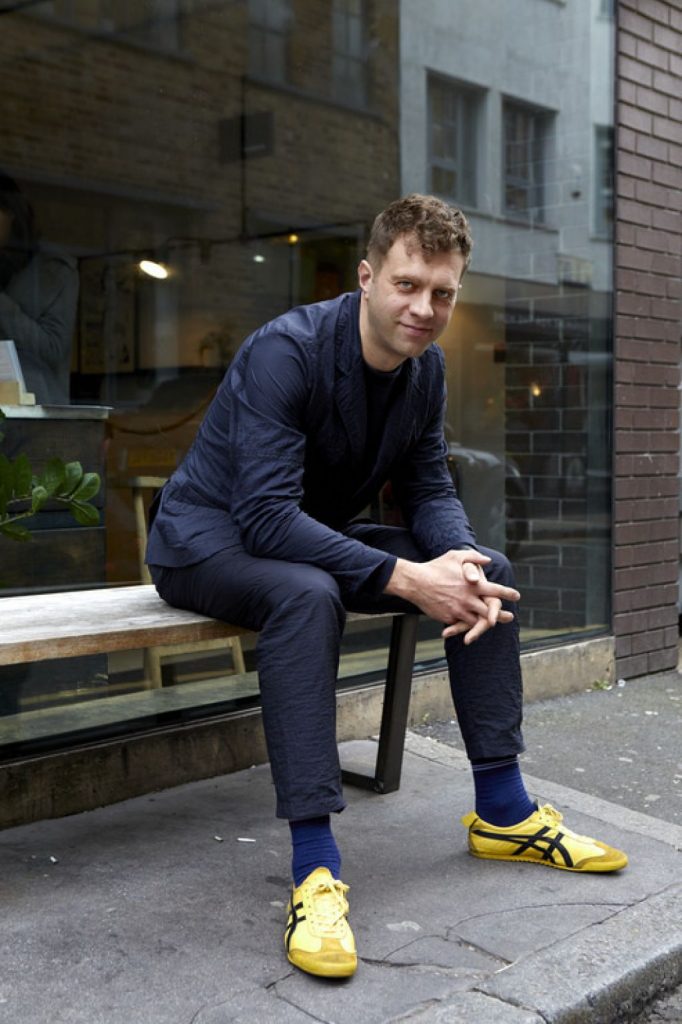 "The Lunar Gateway is just one element of NASA's overall effort to get boots back on the Moon," Hassell's head of design technology and innovation Xavier De Kestelier tells ADR from across the Pacific.
"But our study is unique from the Gateway or the Artemis project in that it looks at how you actually grow a Moon habitat.
"Not one that temporarily supports four to six astronauts, but provides a place for possibly thousands of people to live there for a prolonged period of time."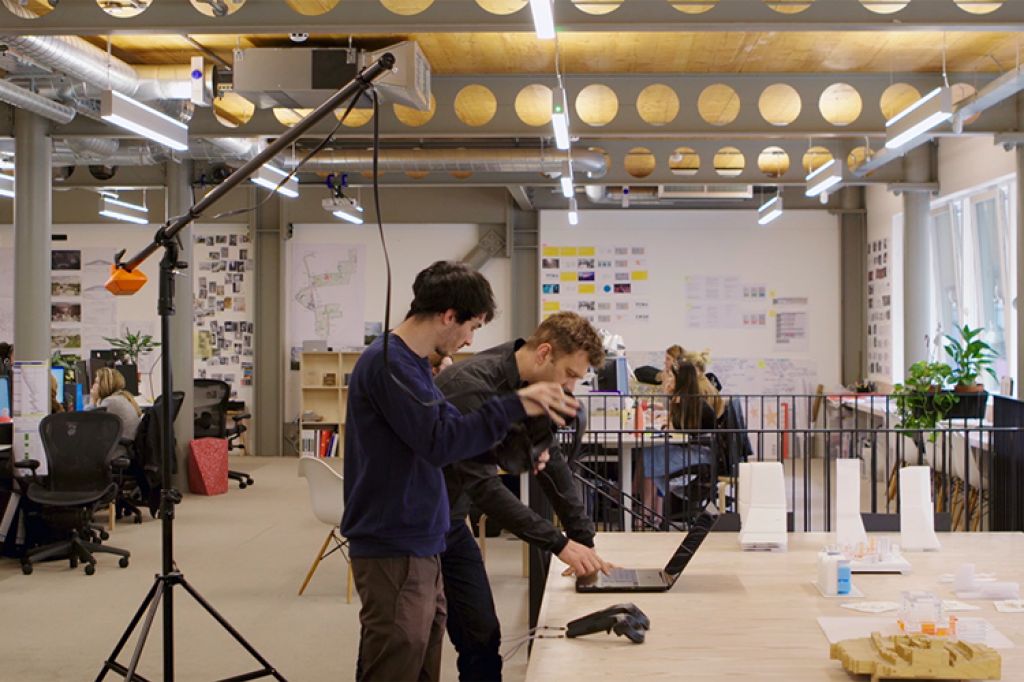 The study has all the hallmarks of a Planet B, but Kestelier is quick to point out that he and his team, which will include space anthologists, space geologists, space engineers, space biotechnologists and psychologists, don't envision the Moon as the haven of the mega rich escaping the effects of climate change.
"Take Antartica, for example. The bases there cater to scientists and engineers and sometimes you have companies that do research, along with the odd tourist. I think that will be similar on the Moon," he explains.
"The conditions are way too harsh and too difficult for people to go there and live permanently."
While it's still early days for the study – Hassell announced it in May 2021 alongside another research project into developing a new framework for reconfigurable robotics alongside the University of Toronto – the practice already has an idea of how to approach the Moon habitat's design.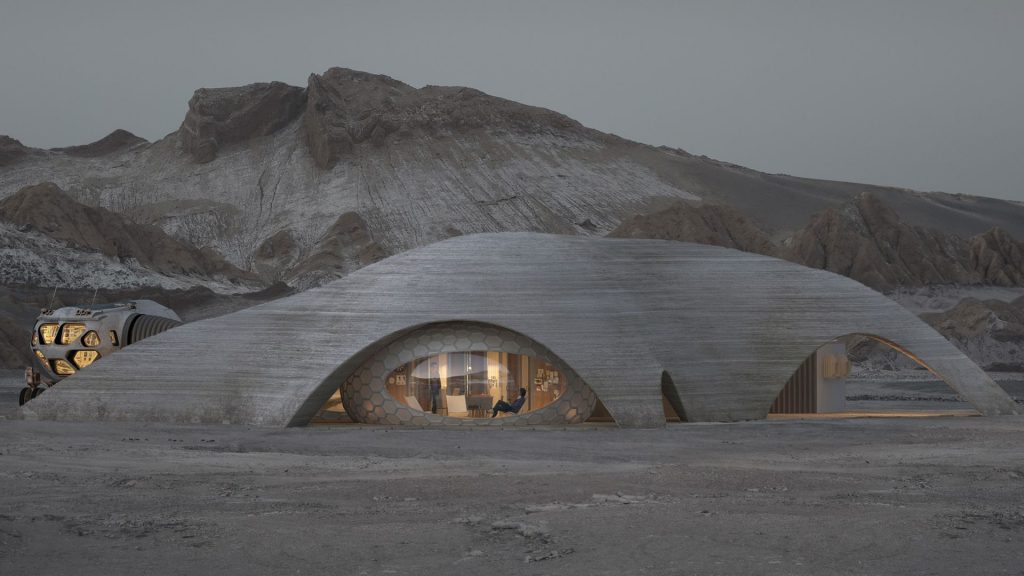 "Fundamentally, you're designing for a much more extreme version of Earth.
"Take our Mars project [Hassell teamed up with NASA to design human habitation for the red planet as part of its 3D Printed Habitat Challenge in 2018], radiation from the sun was a huge issue. So to protect ourselves from that, we designed an artificial cave.
"But the problem is then you're in the dark, so how do you bring light in indirectly? Well, I've got a great solution for that and that's a courtyard.
"So we were able to channel the sunlight indirectly… because while direct sunlight heats you up on Earth, on Mars, it would give you cancer. It's all a bit more extreme."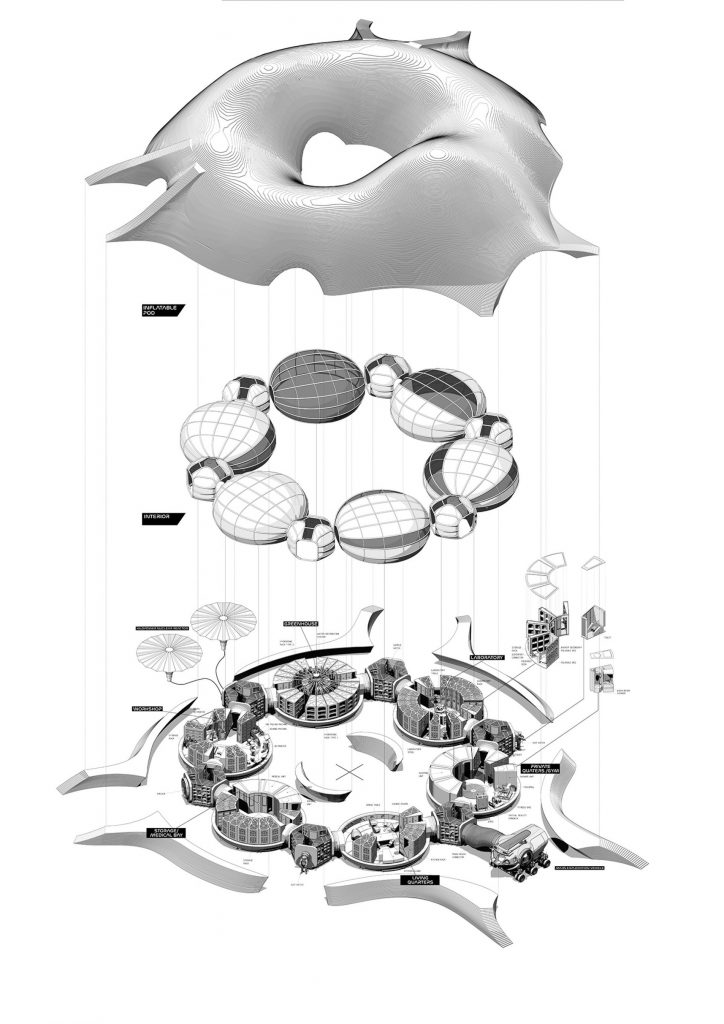 Hassell's Moon habitats will ideally be modular, designed to be reused and adapted to suit the changing needs of the astronauts and researchers.
For at least the first generation, Kestelier believes food and other supplies will need to be shipped from Earth, but there might be capacity to "grow some for variation" such as "crunchy lettuce" or other fresh produce.
The challenges of growing food in the style of the protagonist in Andy Weir's 2011 science fiction novel The Martian stems from what Kestelier describes as the study's hardest "nut to crack.
"You've heard about the dark side of the Moon, right?," he asks.
"Simply, a day on the Moon roughly lasts 28 Earth days, 14 in daylight followed by an equal amount of nighttime, when the temperature is going to plunge, which will be quite a challenge for anyone living on that Moon base."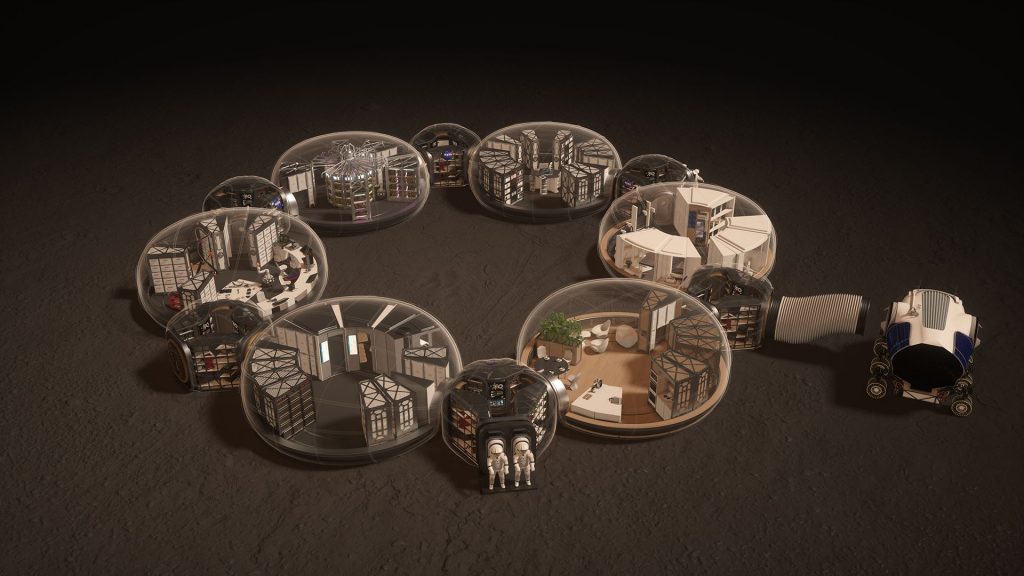 Hassell has already solved part of this by orienting its base on the Moon's South Pole, which NASA has previous identified as a "good target for a future human landing", but unsurprisingly, there are still plenty of kinks left to work out.
"I don't envision this study to be without its challenges, but it's definitely within our scope," concludes Kestelier.
"You don't need to be a rocket scientist to design something for the Moon. Architects are good at understanding just enough about everything to be able to come with an overall vision. We're like conductors in an orchestra.
"The specialists are there to see to the small fine details.We just need to make sure we put it all together in the right way."
Both of Hassell's studies were made possible by the European Space Agency's Open Space Innovation Platform, which was set up to discover novel ideas and invest in new unconventional activities to foster advancement in the space industry.
Meanwhile back here on Earth, Hassell's local team recently picked up an award at the Australian Institute of Architects's NSW Chapter awards for its redesign of the Sydney Theatre Company's wharf home.
Lead image: Another render from Hassell's entry into NASA's international 3D Printed Habitat Challenge.
All images, renders and sketches courtesy of Hassell.