Mihaly Slocombe Architects riffed on the original building's form and material palette for this renovation in the Melbourne suburb of Kew.
One of a series of six mirrored Art Deco cottages, Deco House was unprotected by a Heritage overlay, but Mihaly Slocombe Architects was nevertheless intent on honouring the original quality of the property.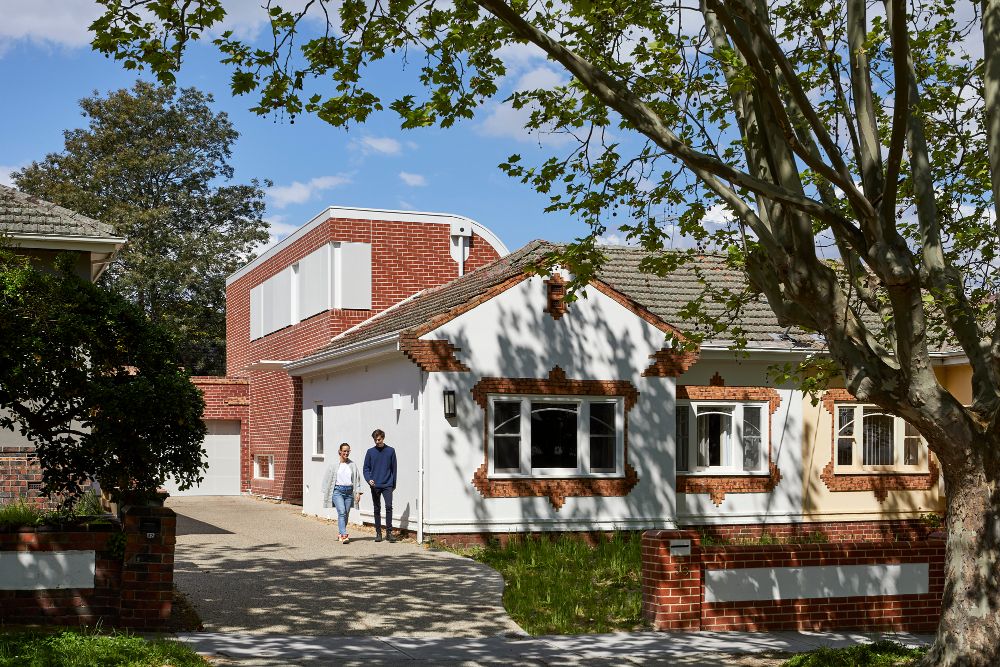 "Our clients enjoyed Deco House's location, brickwork and decorative detailing, but were frustrated by its cramped and dark rooms," Mihaly Slocombe Architects tells ADR.
"They asked us to transform the house into a warm family home with welcoming spaces, lots of light and enough bedrooms to accommodate future children."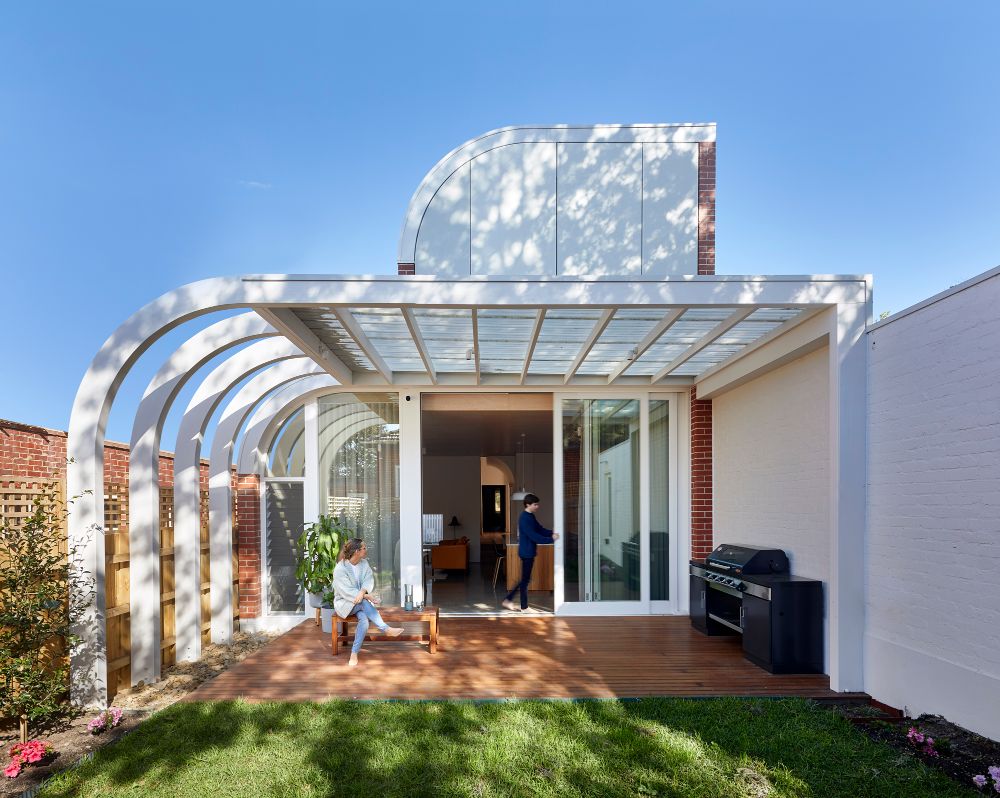 Architects retained the front half of the original cottage, adding a double-storey extension to the rear.
Inspired by the cottage's white render and decorative redbrick detailing, the extension, which is oriented to the north and east, features a curvy red brick facade with decorative white detailing.
"The heaviness of the brickwork is offset by the lightness of perforated metal screens to the north that filter the sunlight during the day and glow like lanterns in the evening," adds the practice.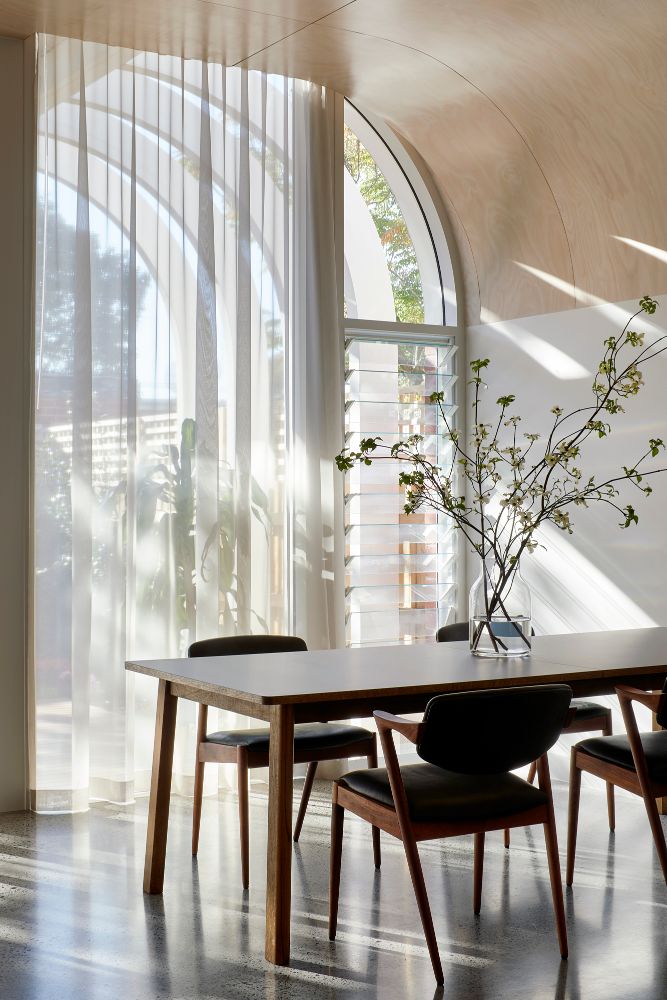 A "stepped bullnose roof" navigates maximum building envelope permissions and orientates key rooms towards the sun, while also keeping with the Art Deco era.
Inside, rooms "orbit around" a shared driveway, side entry and compact garden spaces with slices of the garden visible throughout the living and sleeping zones. Future children's rooms are allocated upstairs.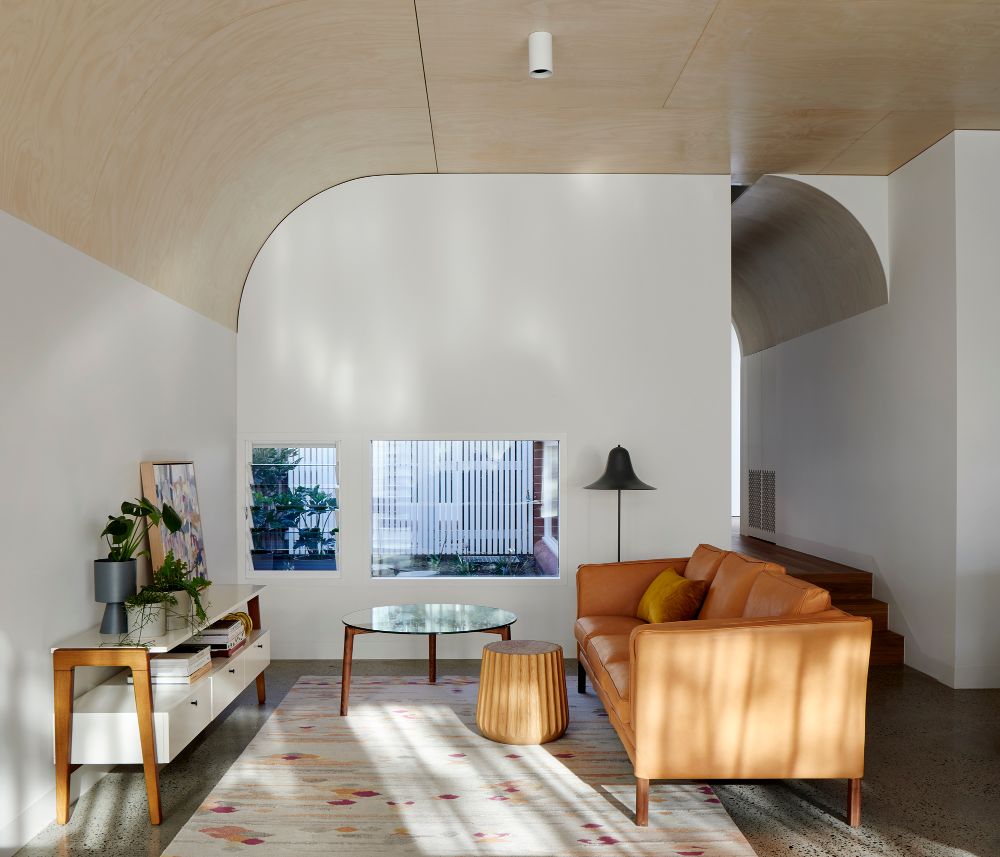 "The rooms are generously arranged to provide places to cook, socialise and relax," says the practice.
"Clever storage facilitates cheeky display spaces for our clients' eclectic LEGO collection."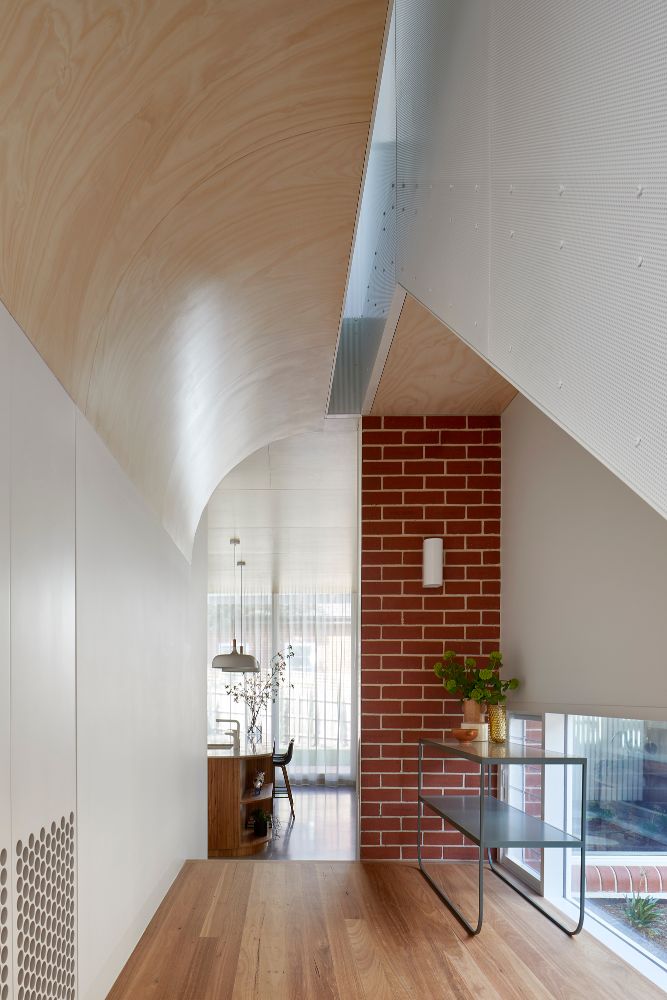 Victorian ash timber framing and double glazing, alongside the polished concrete floor, add to the sustainability credentials of the project, while also "reflecting" against the original timber floors and decorative white plaster.
In the hallway, chapel red bricks on the walls and Australian Blackbutt floors tie the original cottage to the extension, imbuing the space "with a sense of warmth and welcome".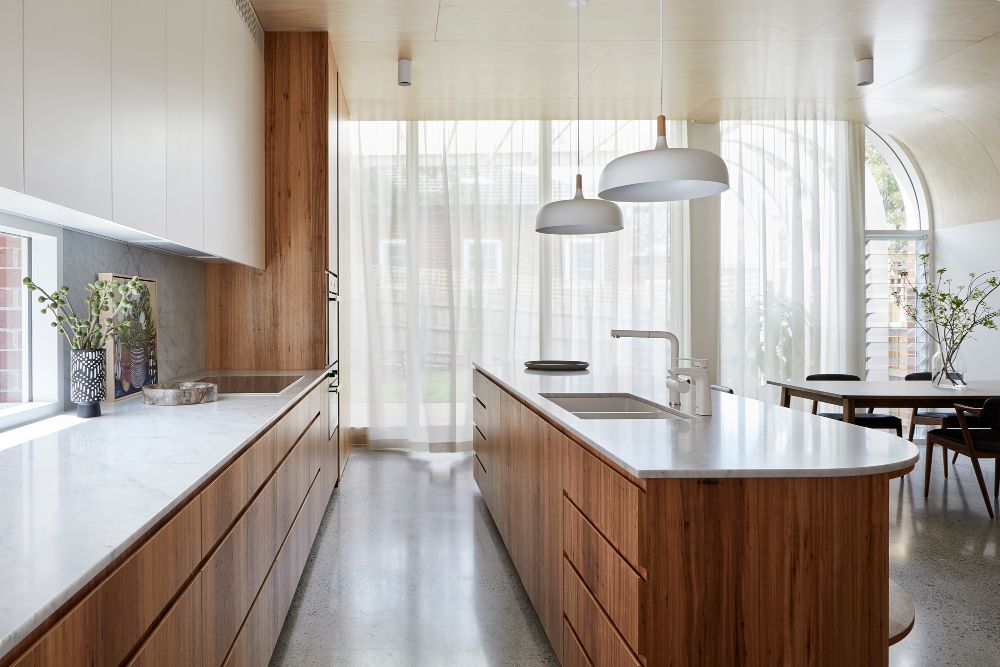 In the kitchen and living room, white walls are paired with a Hoop pine plywood ceiling.
Blackbutt timber joinery and Carrara marble countertops complete the kitchen, which features Miele appliances and Mort timber-top pendants from Masson for Lights.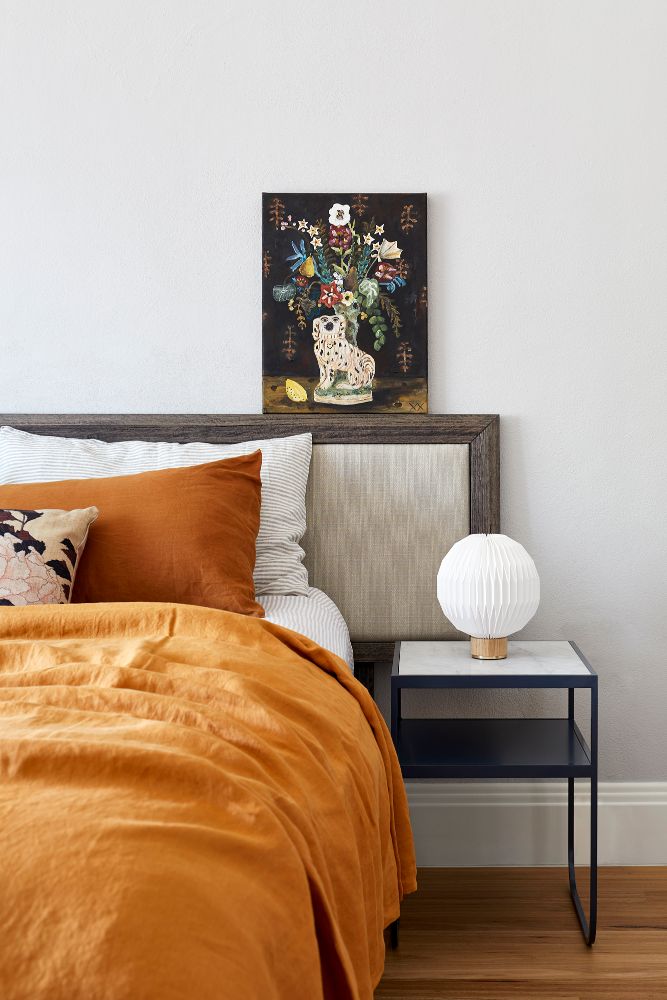 Photography: Tatjana Plitt.
Led by Warwick Mihaly and Erica Slocombe, Mihaly Slocombe Architects is a Melbourne-based practice that creates "fresh and inventive architecture for people who love design".
Mihaly recently spoke to ADR about the ins and outs of working pro bono in a time when architecture's services are most in need.