Nest Architects has transformed a Melbourne house that was abandoned for years and became a squat, into a light and airy environmentally sustainable home. 
"Basically, we tore the house apart to let light and air into rooms that otherwise would have been very dark," explain the architects. "This created a number of landscaped courtyards and light-wells. The glazed timber facade at the rear of the house came about as a result of relying on composition and materiality as opposed to articulation."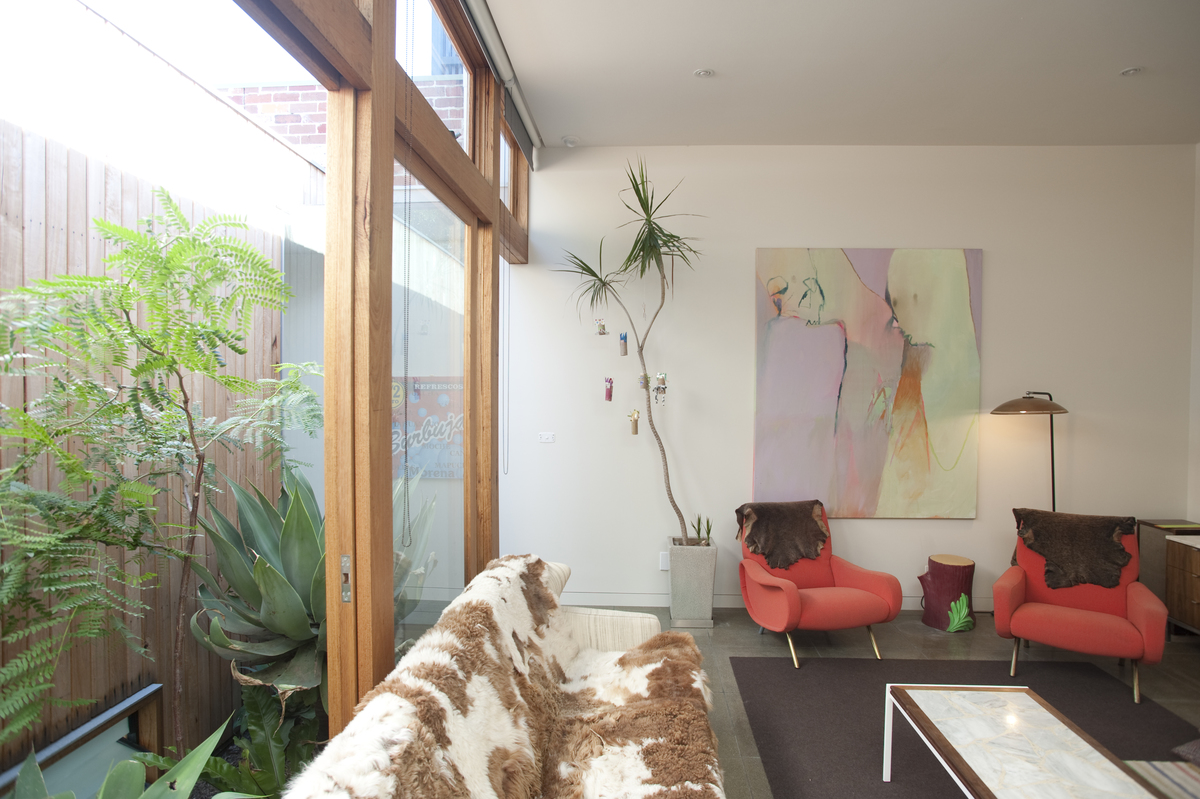 Creating a series of proper rooms, private nooks and varied spaces was the aim. Each room has it's own identity and character defined by the quality of light it receives from outside. The bathroom and laundry benefit from skylights, the children's bedrooms have louvered windows that provide filtered light, while the master bedroom is darker, more restive and calm.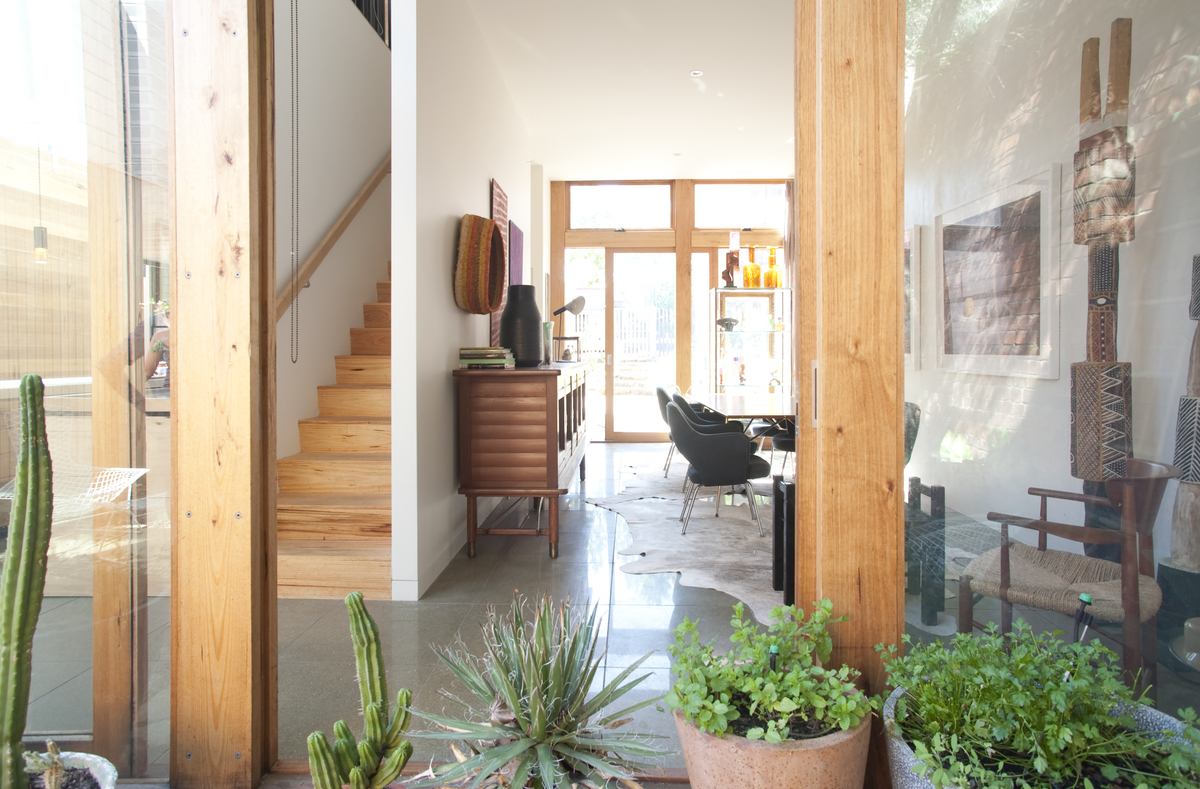 The first-floor guest room and study occupy the middle ground and benefit from a massive glazed wall. The kitchen, dining and living spaces receive plentiful light from this wall, which in turn gives them a more public feel.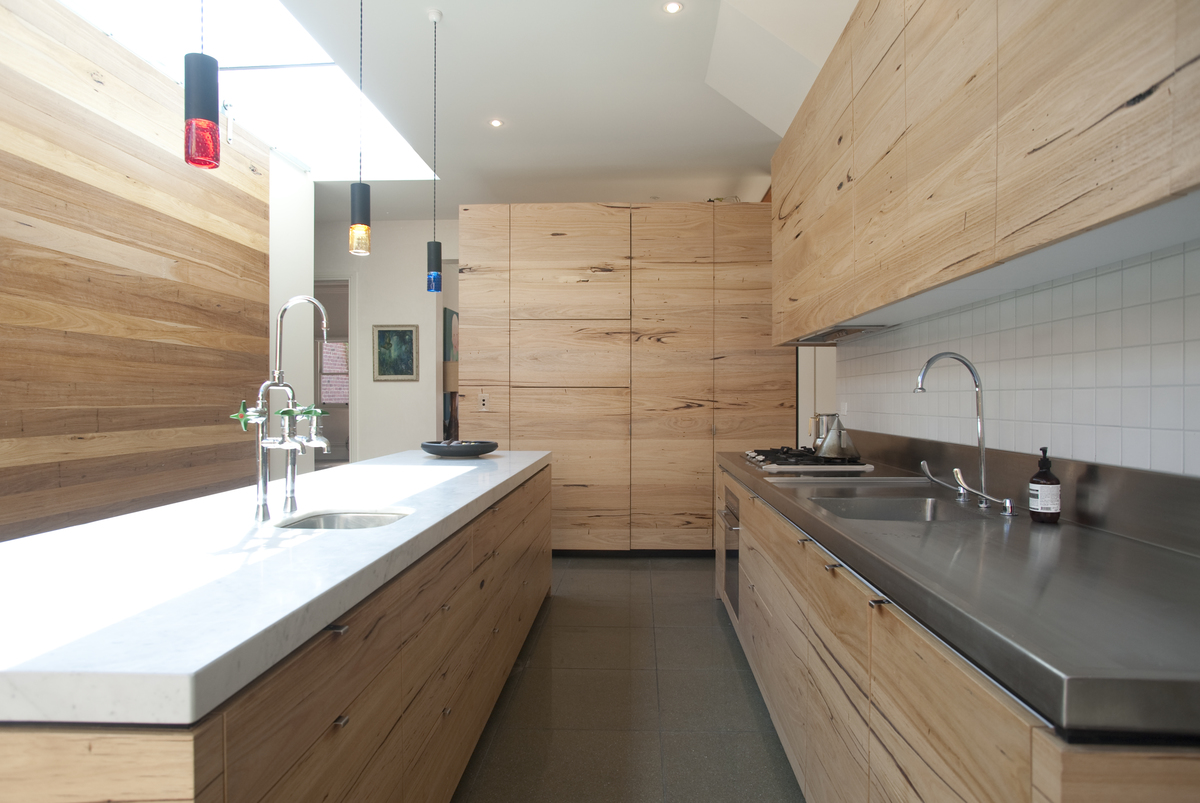 "An extremely short design timeframe of two months sketch design and three months documentation, combined with a small budget for the project, meant that smart decisions needed to be discussed, decided and acted upon quickly and efficiently. Our approach also overcame challenging logistics, since the existing house was being used as a squat," explain the architects.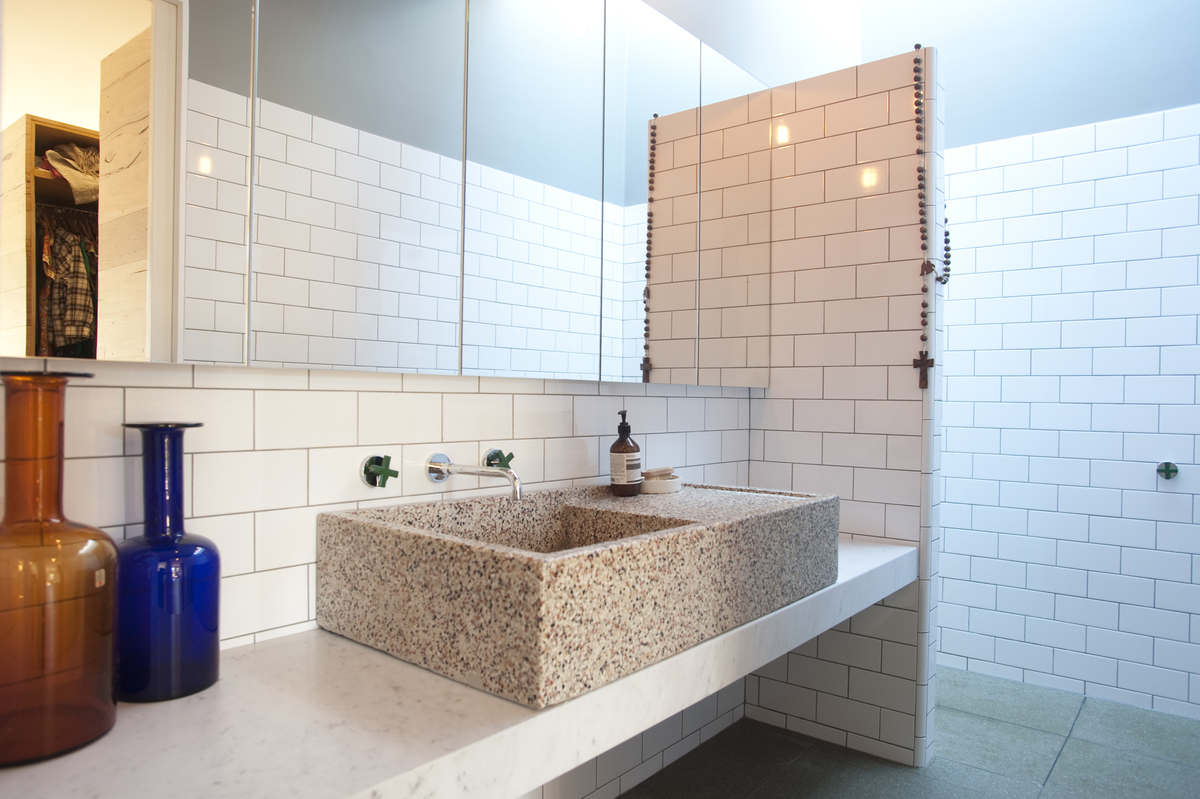 "Impressive Victorian brickwork and a couple of large windows dominate the front of the house and peeking out farther back, in modest support of the previously derelict structure, is our handiwork: a modern addition in local hardwearing materials that feels unfussy, sophisticated and somewhat rustic. The large glazed wall is broken up with a grid of timber beams and column to ensure that it's size is broken down to a smaller human scale."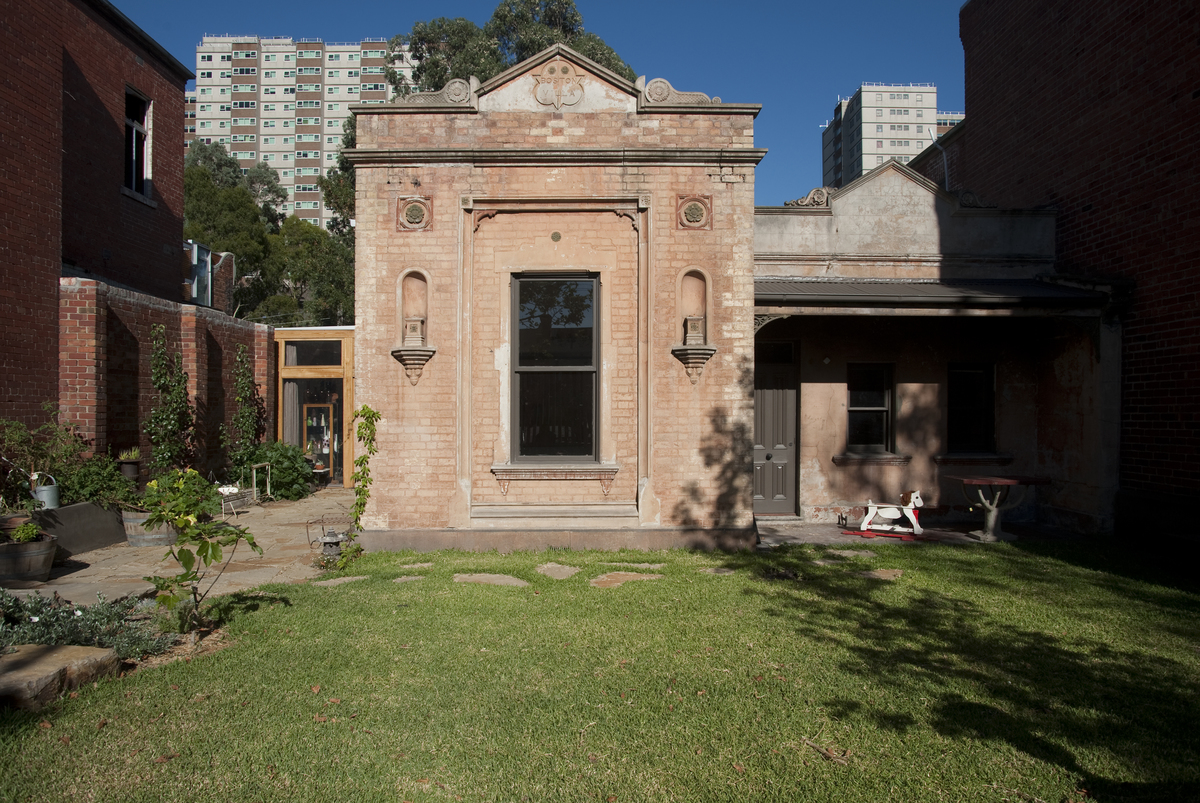 The timber throughout the house comes from recycled sources, and the plywood used for the bathroom, laundry and robe joinery is also from sustainable sources. The Tung Oil finish on the timber floor has no added polyurethanes and all wall and ceiling paints utilise Low VOC bases. Low voltage lighting in addition to five star rated appliances help minimise the amount of electricity consumed.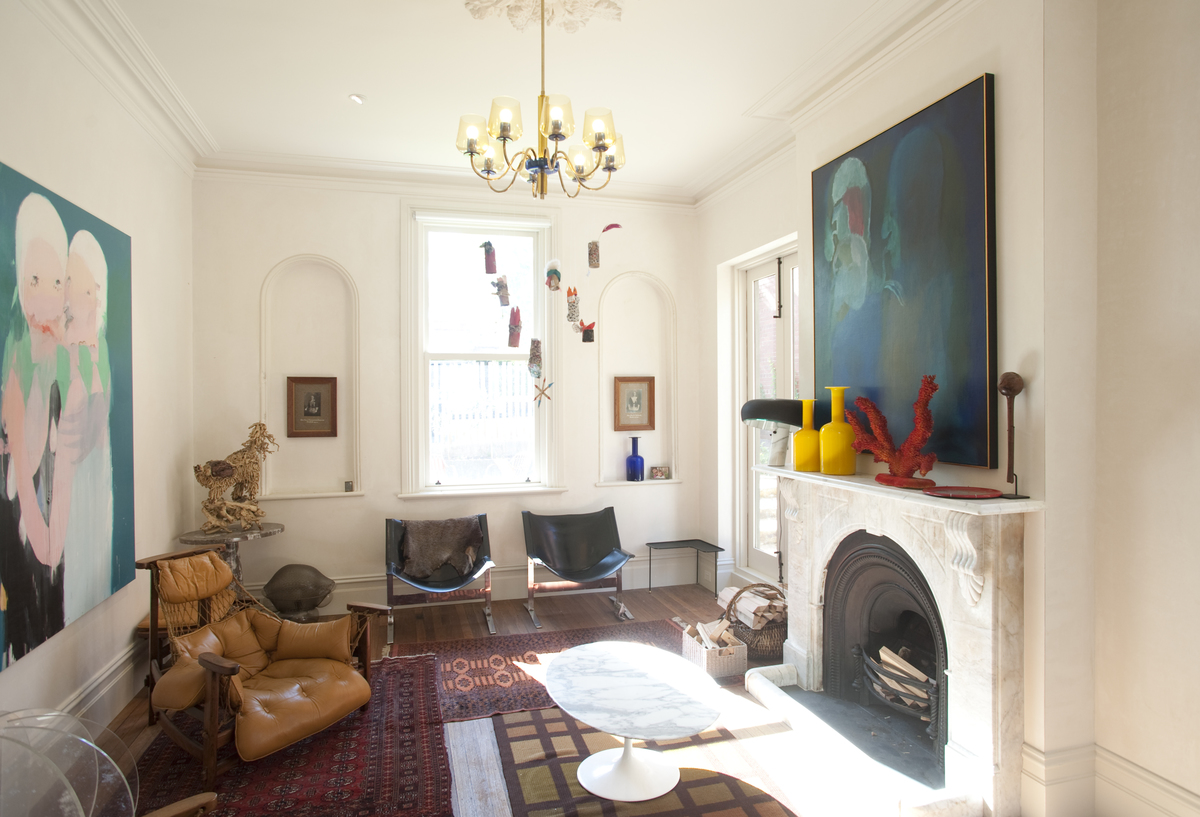 Photography by Jesse Marlow