Having been destroyed by fire in 2015, the Waltzing Matilda Centre in Winton, Queensland, has been redesigned by Cox Architecture. 
The centre was designed to reflect the significance of the iconic Australian song through an architecture and interpretative experience. The building's materials, predominately concrete and rusted steel, have been crafted, textured and shaped to capture the distinct landscapes found in the Winton Shire: the 'jump-up' rock formations, water movement and the billabongs.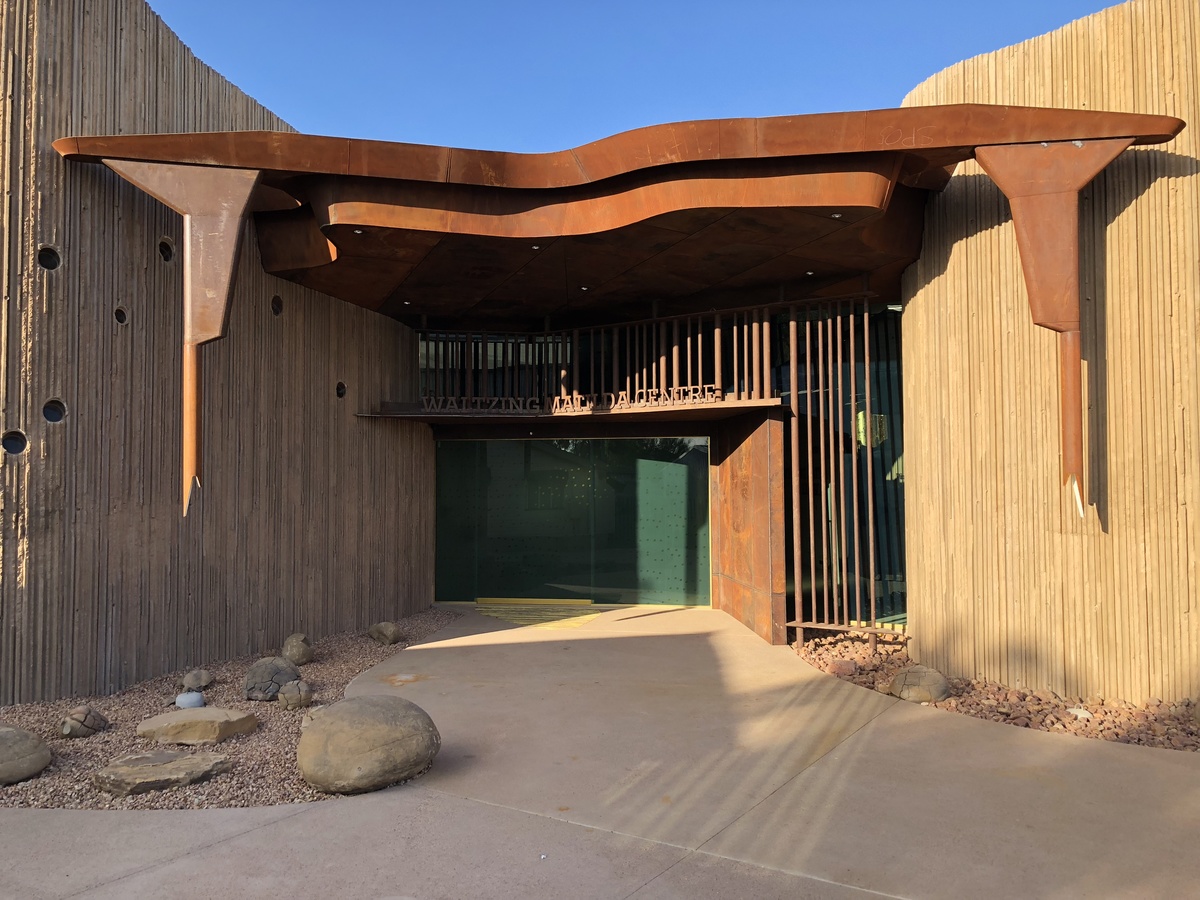 "Our involvement with the Winton community dates back over a decade, to the Australian Age of Dinosaurs Museum, and we are proud to continue our contribution with the re-envisioned Waltzing Matilda Centre," explains design architect Casey Vallance.
"The architecture creates its own metaphorical landscape, so that any visitor experiencing the centre is led through a series of spaces that are orchestrated to reflect the expressive rock formations, similar to those found at the edges of the rock 'jump-ups' of the region. Moving through the entry, the walls undulate like the sides of a gorge and are split with large fissures opening to reveal eroded water movement paths to a metaphorical central billabong."
The entry experience is amplified with images of a dried river bed and a smooth opal stone within the floor, which is offset against the rough concrete 'cliff faces' of the surrounding walls. The dark ceiling in the space reflects the outback night sky, while a sculptural skylight captures what appears to be the remains of a golden sunset.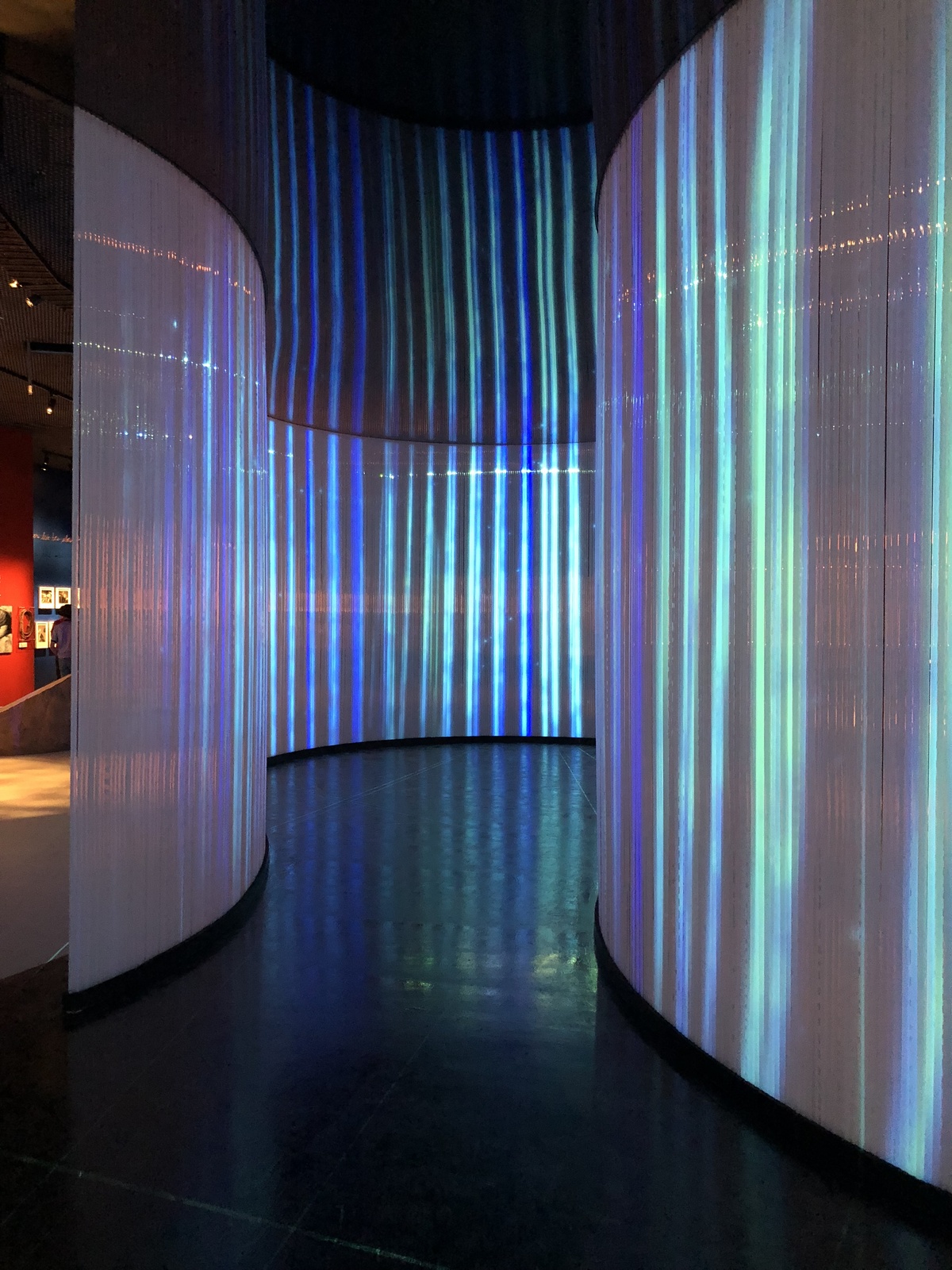 The building is shaped to encourage movement, anticipation, discovery and delight, as a platform to share the stories of the region. The facility provides an immersive and interactive display of the history and opportunities of the region through the Waltzing Matilda exhibition, external landscape exhibition, Art Gallery, Reading room, Information Centre, Tuckerbox Café and retail.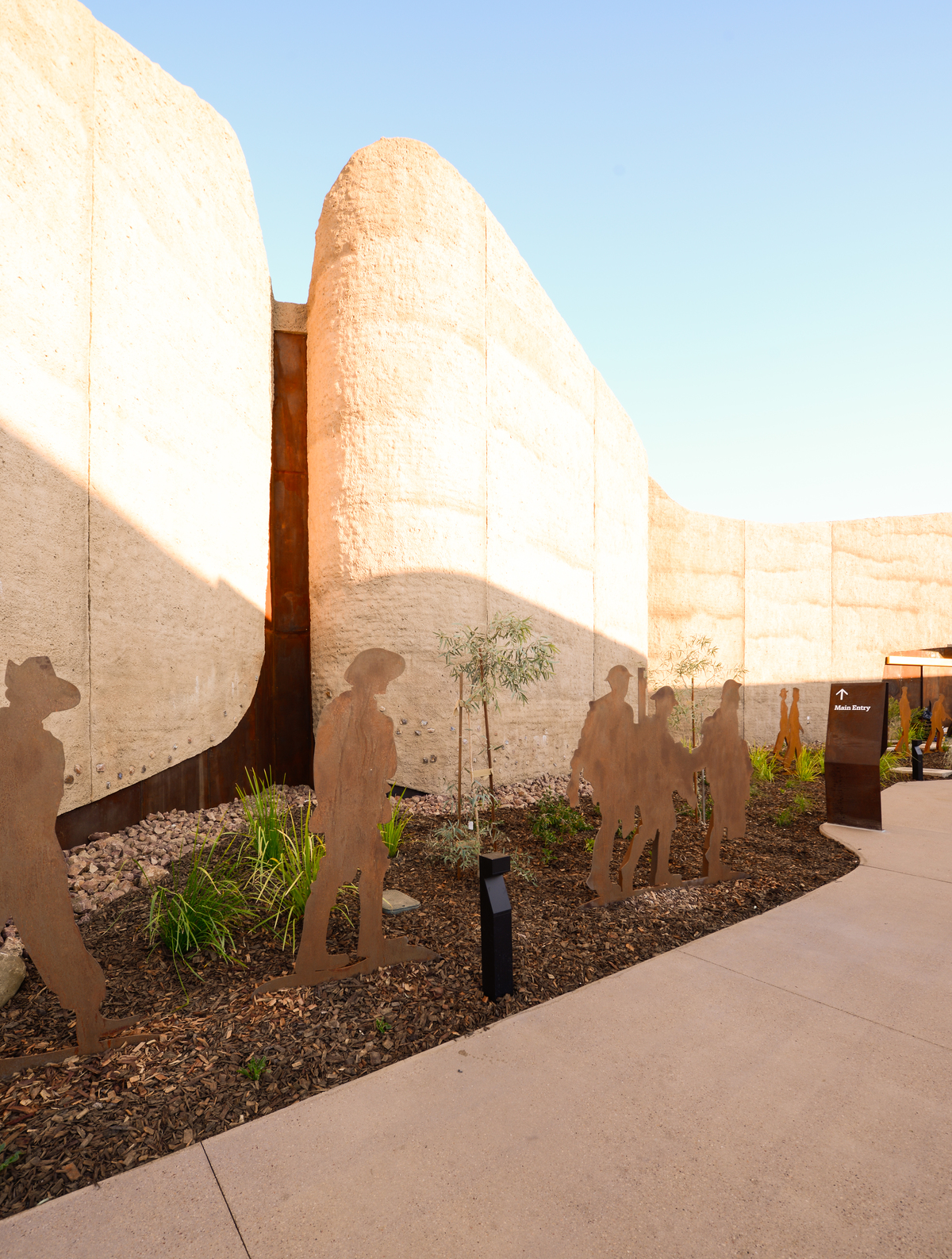 "The Waltzing Matilda Centre is a unique and direct response to a quintessentially outback landscape and to a very Australian song. It is also a tribute to the robust and resourceful people that live in this remote and harsh but beautiful landscape which originally inspired the ballad of Waltzing Matilda. The new centre is a restorative facility, occupying the site with a new and richly experiential form, one which will allow the past and future stories to be told of the people and landscape that make up this distinct location in Winton, Australia," adds Vallance.
Photography by Casey Vallance and Brendan Gaffney