Nestled in the dense forest of Harestua, located 45 kilometres north of Oslo in the municipality of Lunner, Snøhetta has designed a new planetarium and a visitor centre for Norway's largest astronomical facility.
Solobservatoriet is the largest solar observatory North of the Alps, located 580 metres above sea level. The expanded facilities will offer guests the opportunity to discover one of Northern Europe's foremost astronomical research stations.
The design comprises a brand new 1500 m2 planetarium as well as scattered interstellar cabins, each shaped like a small planet. The new facilities will offer a range of scientific activities within astronomy, sun studies and natural science. Here, researchers, school children, retirees and international tourists can learn more about natural phenomena, such as the Northern lights and the night sky.
Through the design phase, the architects studied simple principles from astronomy. The study inspired the design of the cabins, which seemingly orbit around the planetarium, imitating how planets orbit around the sun.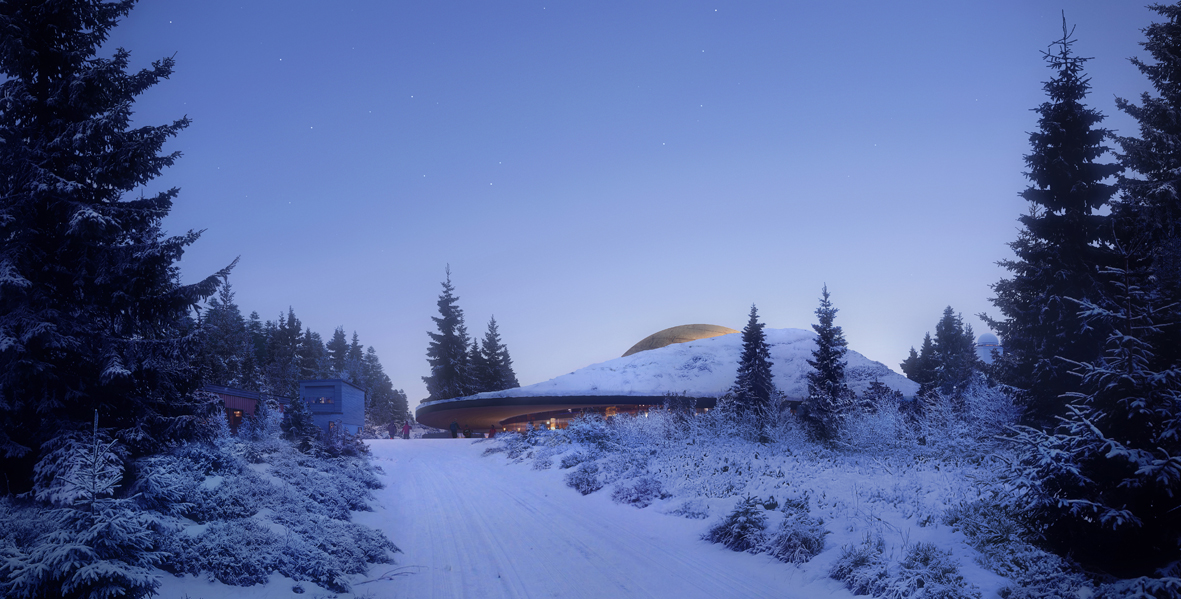 The Planetarium is the first object that catches the eye when arriving at the facility by foot trails through the woodland with its grazing sheep. The sinuous roof is planted with grass, wild heather, blueberry and lingonberry bushes, curling up from the ground. Wrapping around the golden cupola, the living roof functions as a cross between landscape and built structure that visitors can access to gaze up at the sky.
Half-sunken into the ground, the three-story theater emerges from the earth like an orb engraved with constellations, gradually revealing itself as people approach.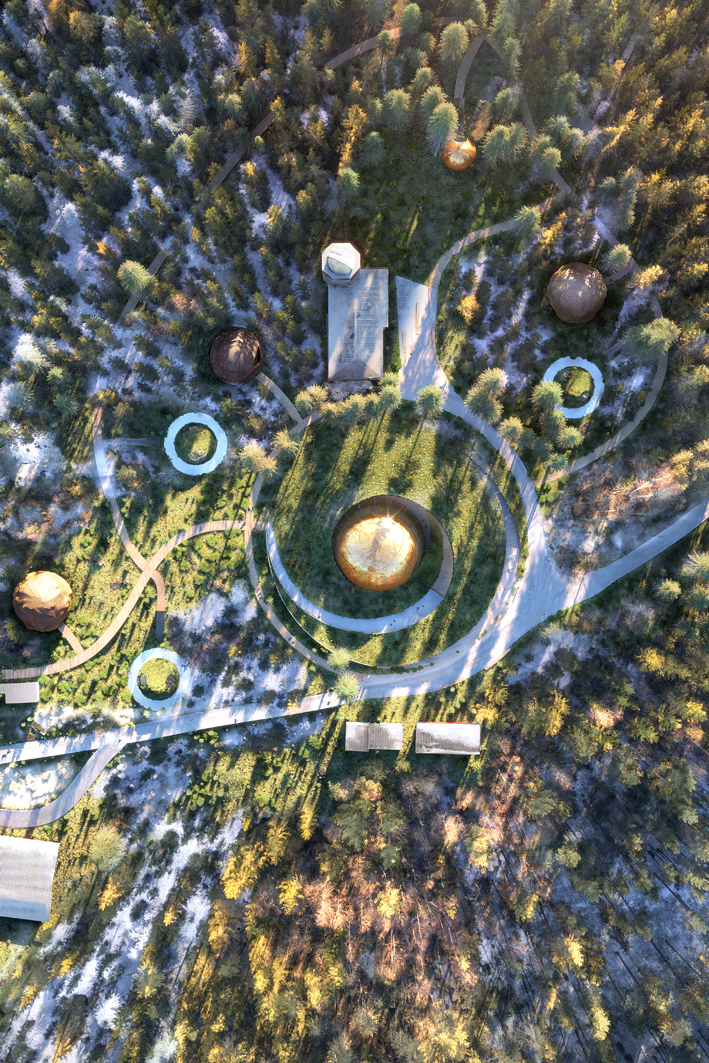 At the Planetarium's heart, the dome-shaped celestial theatre educates visitors about astronomy and the night sky. The 100-seat theatre allows for a realistic projection of stars, planets and celestial objects. The theater is surrounded by a reception, café and exhibition area and a gently swirling ramp leading up to an exhibition mezzanine and the outdoor roofscape.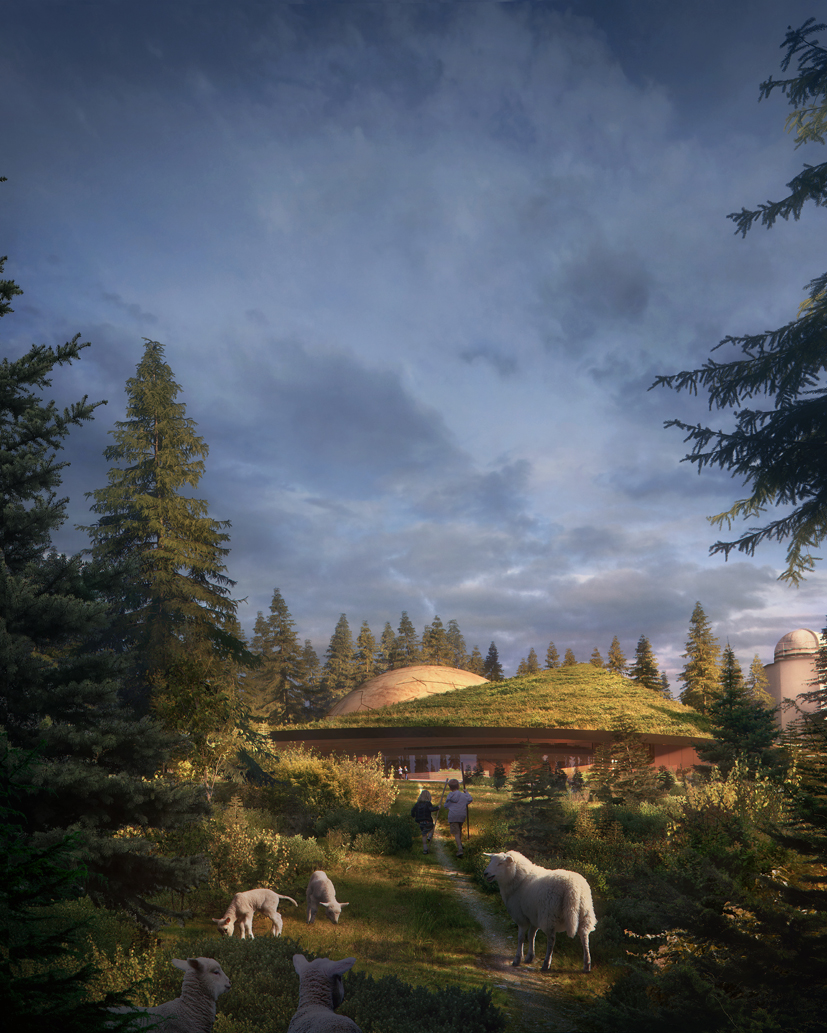 Surrounding the Planetarium are the seven orbiting planets – or interstellar cabins, each with its own unique design. The planets' surfaces are clad with rough or smooth materials. Some appear to be halfway driven into the ground, while others are gently resting on the forest floor, giving the impression of having just landed.
The new Planetarium and cabins represent an ambitious expansion of the current and modest facilities, turning the entire site into a publicly accessible and international knowledge hub,
Photography by Snøhetta/Plompmozes