The relocation of the Koorie Heritage Trust from King Street to Federation Square saw Lyons Architecture collaborate with Indigenous Architecture and Design Victoria (IADV), in a project that was designed through the lens of dialogue.
Originally housed at the Museum of Victoria, then 295 King Street, the Koorie Heritage Trust relocated to the Yarra Building at Federation Square in June 2015. The project was one with "deep symbolism" for the trust, moving from the fringes of the city to the symbolic centre of Melbourne.
"At this location, the trust is in dialogue with the city and with a cultural continuity of important places across Melbourne," explained Sam Hunter, architect at Lyons Architecture. at DesignBuild in Melbourne today (2 May).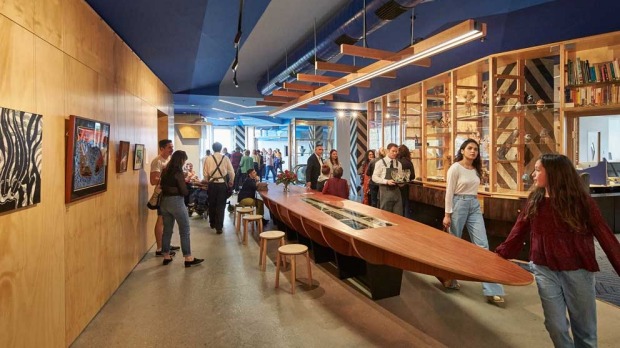 "At the same time that we were running this project, the trust facilitated a conversation at Federation Square and broadly spoke about the role that architecture and design can play in representing indigenous culture through the built environment".
That conversation continued through a studio that Lyons conducted at RMIT with a series of masters of architecture students. The projects that ensued were about creating a "truly enmeshed city" where both indigenous culture and European culture could co-exist in positively contestant spaces.
The second dialogue was one about collaborating with IADV. "For me personally [the dialogue] started at a cultural competency workshop where they taught important placemaking strategies about indigeneity."
"They themselves, both designers and architects, through practice in the built environment give an example of how Koorie culture is a lived culture and not a static culture. It's loud and proud and its fully invested in contemporary visual communities. On reflection, Jefa Greenaway [ co-founder of IADV] and Rueben [ Berg, co-founder of IADV] looked at ways where ancient and contemporary technology could create vessels for cultural exchange."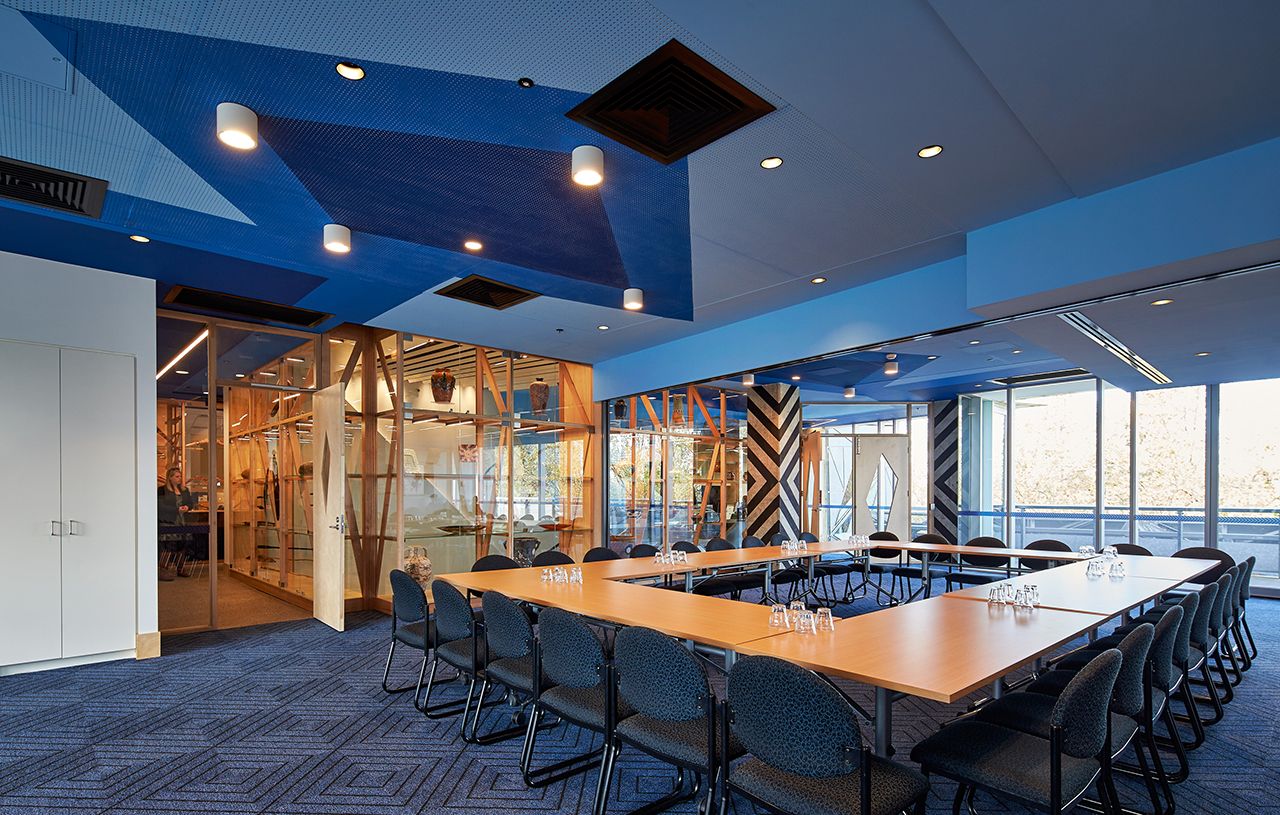 Most importantly, Berg and Greenaway kept on coming back to the idea of connecting the city itself with the building.
"An inherent condition of the buildings in Federation Square is that they turn their back on the river and every opportunity that we got we wanted to re-engage with that river," said Hunter.  "So opening up views and re-orientating spaces".
An example of this can be seen in the Koorie Heritage Trust's communal lounge: an old server room, Lyons reinstated two windows overlooking the domain and the river itself. "It became a place where staff and elders in the community can engage in conversation," he added.
"Lyons undertake these collaborative processes to arrive at designs that we wouldn't have been able to do by ourselves, where the design process is layered with histories, with textures, with materiality, with symbolism, with colour and of course with language. Language is of utmost importance to the Koorie nations and this was an investigation into the diversity of those language groups across the state of Victoria."
The final and most important dialogue was with the indigenous community of Melbourne. It started initially from a process of "deep listening" where the Lyons team arrived at a series of conceptual ideas about how best to represent stores of indigeneity and the things that matter the most to that community.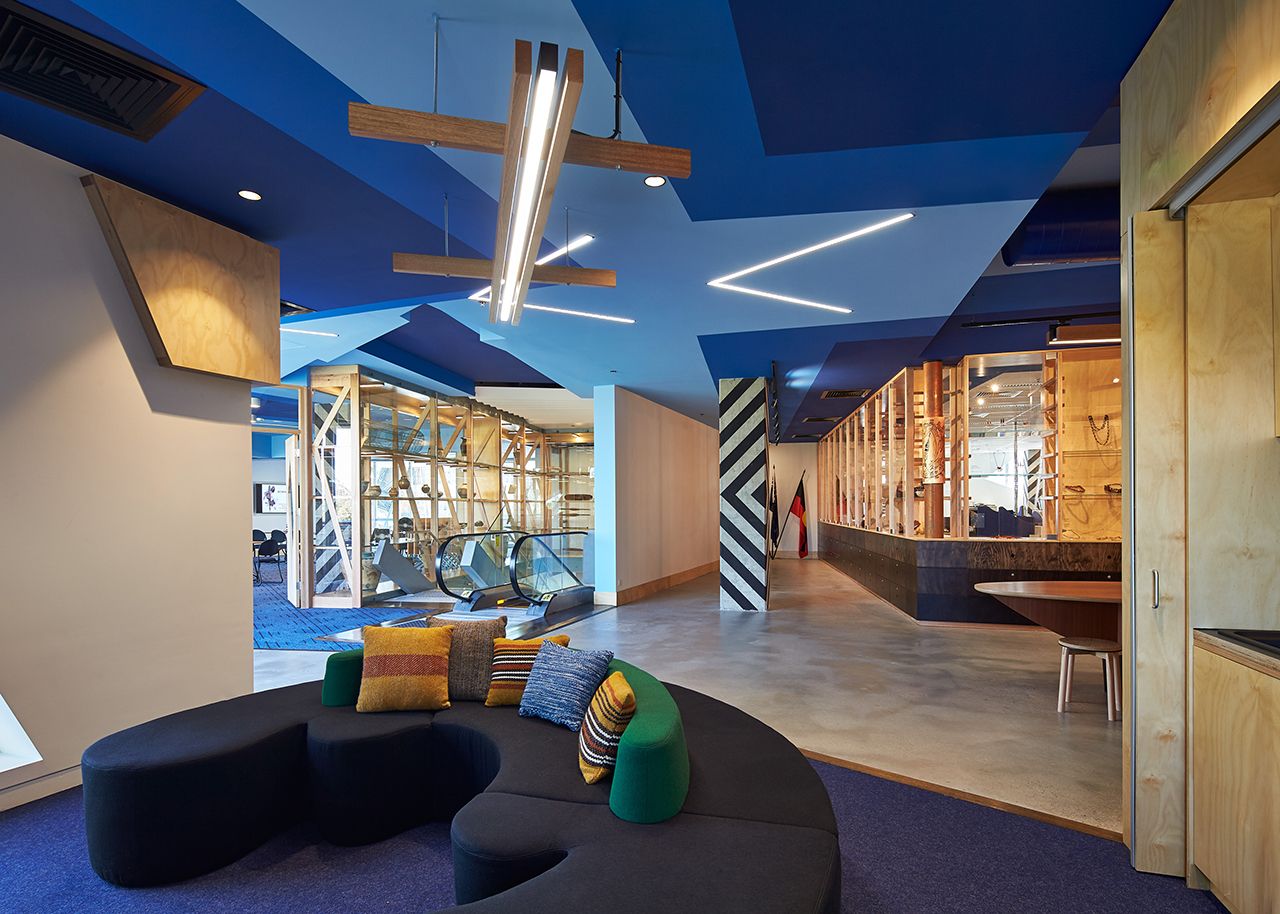 Lyons went through a process of uncovering exactly what the trust held in terms of objects, artefacts and artworks of significance, "because they themselves are the custodians of what is a truly nationally significant collection of work," said Hunter. The centre also represents a number of indigenous artists and makers and arts and crafts are exhibited on the lower levels of the building.
So what benefit did designing through dialogue bring to the project? "What we have arrived at is a design that facilitates all of these dialogues. We, as architects, of course start from a programmatic analysis. We are given a brief and we make it overlap and we make it flexible and we make it rub and create tension between private and public space, but really what we tried to do was envelop all the visitors, the staff and elders, in the collection of work. So the collection becomes this positive divider between all these spaces."