Indian architect Balkrishna Doshi has received the Royal Institute of Architects' (RIBA) Royal Gold Medal for 2022.
First awarded in 1848, the Royal Gold Medal is regarded as the UK's highest honour for architecture. The award is given to a person, or group, who has had a significant influence "on the advancement of architecture" worldwide.
With a career that spans seven decades, 94-year-old Balkrishna Doshi has shaped not just the direction of architecture in his home country, India, but also in its adjacent regions.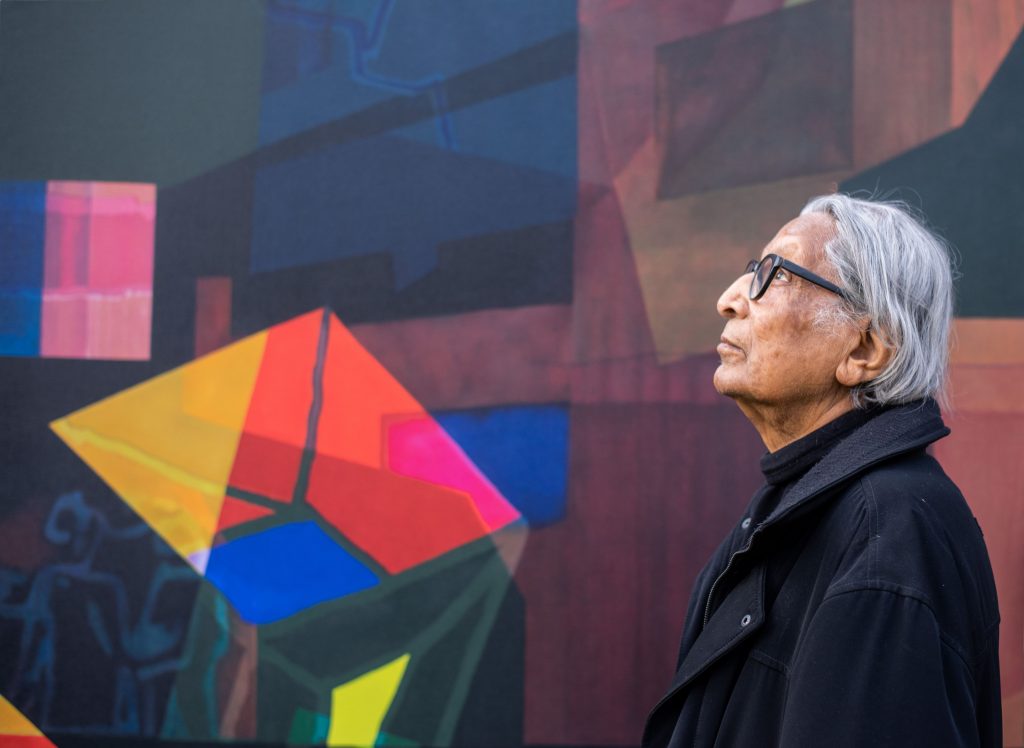 His buildings combine pioneering modernism with vernacular, spanning categories as broad as public and single residential to housing developments and cultural facilities.
But it was for his work in education that Doshi became internationally renowned, often travelling as a professor to universities across the world.
The architect himself studied at the J J School of Architecture in Bombay, before working with Le Corbusier, first in Paris and later back in his home country, supervising projects in Ahmedabad.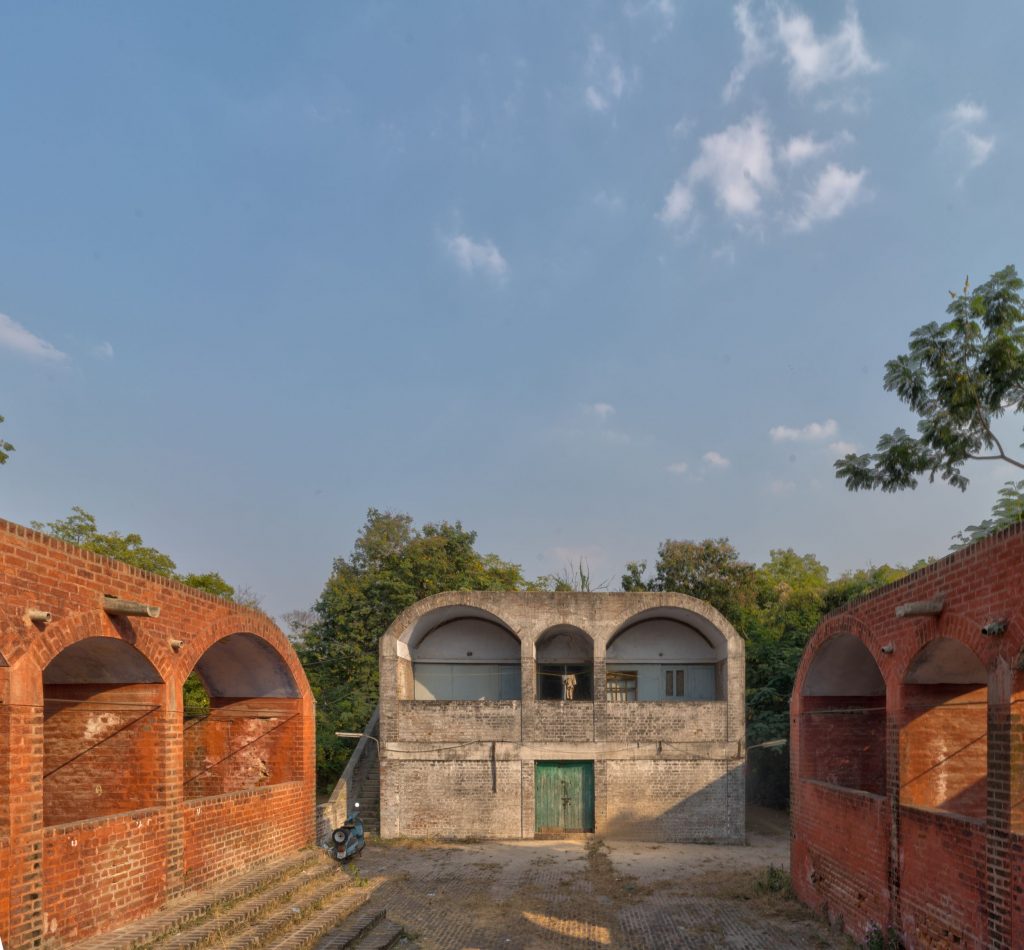 He worked with Louis Kahn to build the Indian Institute of Management in Ahmedabad, continuing to collaborate with the Estonia-born American architect for more than a decade before founding Vastushilpa in 1956.
Today, Vastushilpa is a multi-disciplinary practice with five partners spanning three generations and has sixty employees.
The practice invites dialogue and its philosophy of pro-active participation even applies to its office space, which has an open door, inviting passers-by to drop in.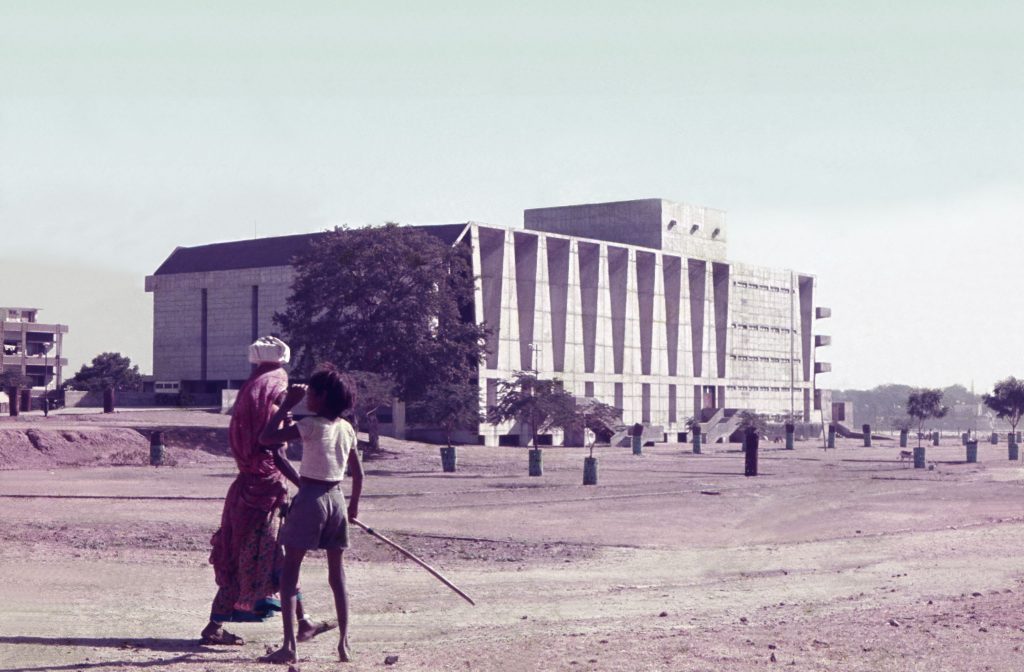 With a portfolio of more than 100 built projects, Doshi's key works include the 1967 Tagore Hall & Memorial Theatre – a 700 seat Brutalist auditorium in Ahmedabad – and the Atira Guest House, completed in 1958.
"I am pleasantly surprised and deeply humbled to receive the Royal Gold Medal," said Doshi of the announcement last week.
"The news of this award brought back memories of my time working with Le Corbusier when he had just received the news of getting the Royal Gold Medal. I vividly recollect his excitement!"
"Today, six decades later, I feel truly overwhelmed to be bestowed with the same award."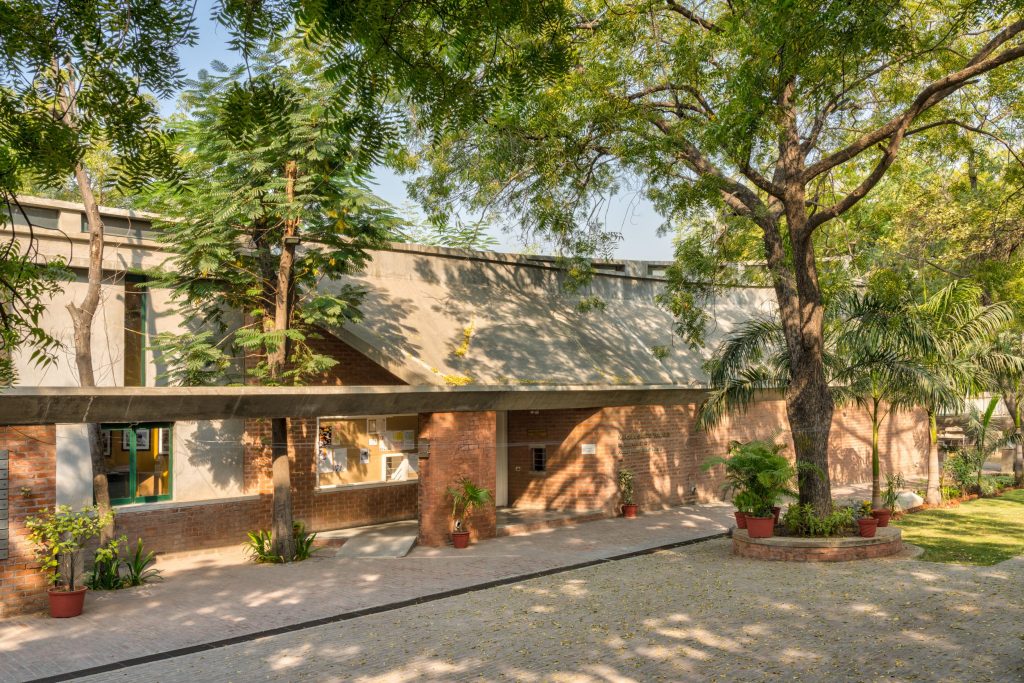 In their citation, the judges focused on Doshi's "delightfully purposeful architecture.
"Although influenced by his time spent in the office of Le Corbusier, Doshi's work nevertheless is that of an original and independent thinker – able to undo, redo and evolve.
"In the 20th century, when technology facilitated many architects to build independently of local climate and tradition, Balkrishna remained closely connected with his hinterland, its climate, its technologies new and old and its crafts.
"Doshi's outstanding contribution to the art of architecture, the craft of construction and the practice of urban design establishes him as a most deserving recipient of this award."
Lead image: Pratik Gajjar.
Balkrishna Doshi is the second Indian to be awarded the Royal Gold Medal. Architect Charles Correa first received the medal in 1984.
Last year, Sir David Adjaye OBE was awarded the 2021 RIBA Royal Gold Medal.