Lucky is a very comfortable multi-purpose chair that is characterised by its formal lightness, essential design and exclusive two-tone finish. Qualified by a soft flexible shape that adapts to the body well and follows its movement, the single-body structure in polypropylene has a differentiated surface with an anti-slip, matt finish on the seat and a polished finish on the outside.
A sophisticated but at the same time functional solution that gives the chair a sophisticated, fresh image that is accentuated by painstaking colour matches.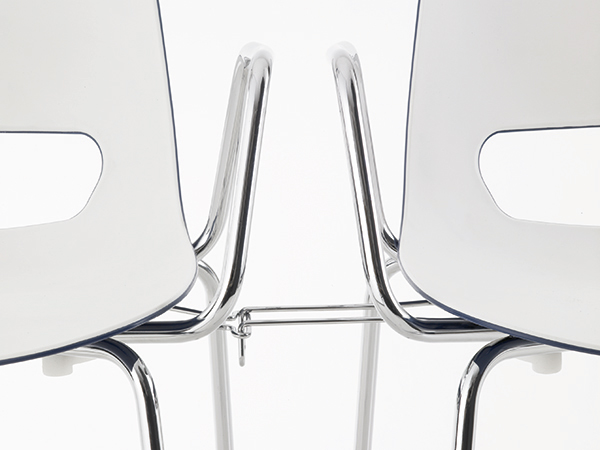 It is available in different versions (fixed chair on 4-leg or slide base, swivel chair, stool or seat on beam). Designed for housing setting needs of the contract, office and multi-purpose segments, this chair also fits harmoniously into contemporary residential spaces. Full of features, the Lucky Chair delivers on style and practicality.