Before any idea, gesture or design, the latest outdoor range from Lapalma remembers its respect for nature.
Each piece is made from totally recyclable materials, autonomous energy sources and photovoltaic panels to meet all production requirements.
Inspired by the natural world and its amazing effusion of shapes, materials and colours, Lapalma's new outdoor collection is driven by two fundamental principles – maximum linearity and maximum lightness for moments of relaxation, wellbeing and meetings.
Now some of Lapalma's most popular indoor lines have been adapted for the outdoors.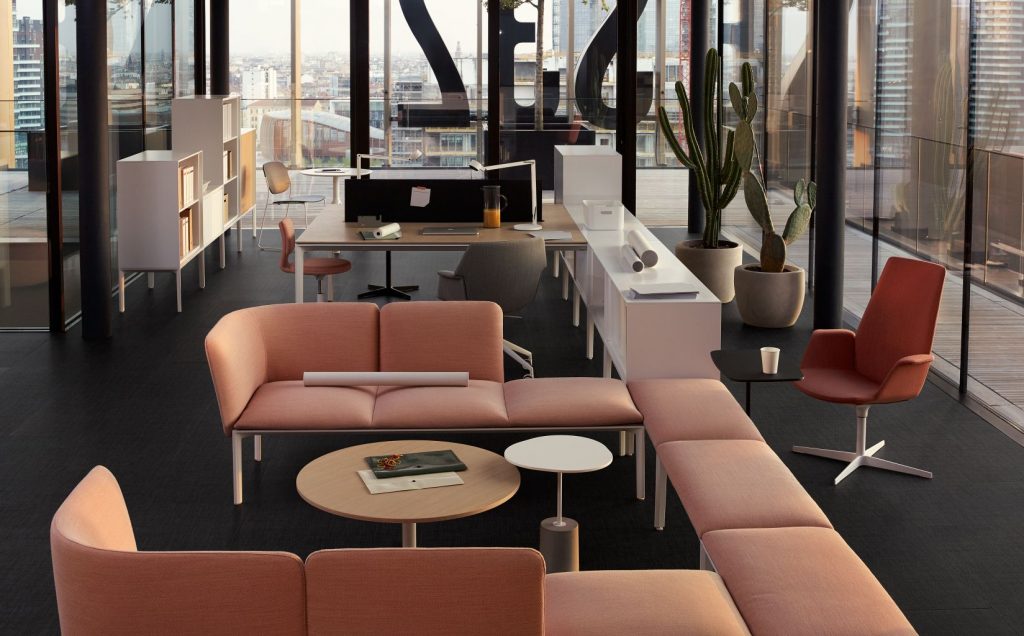 This includes ADD, the perfect synthesis of an indoor modular system that can be adapted into and provide flair to any existing architectural or highly frequented outdoor environment.
Designed by Milanese interior designer Francesco Rota, the ADD range consists of modular seating, table and storage solutions with endless configurations.
Also designed by Rota is PLUS, a modular seating system with seat, armrest, backrest and table components in various sizes and heights.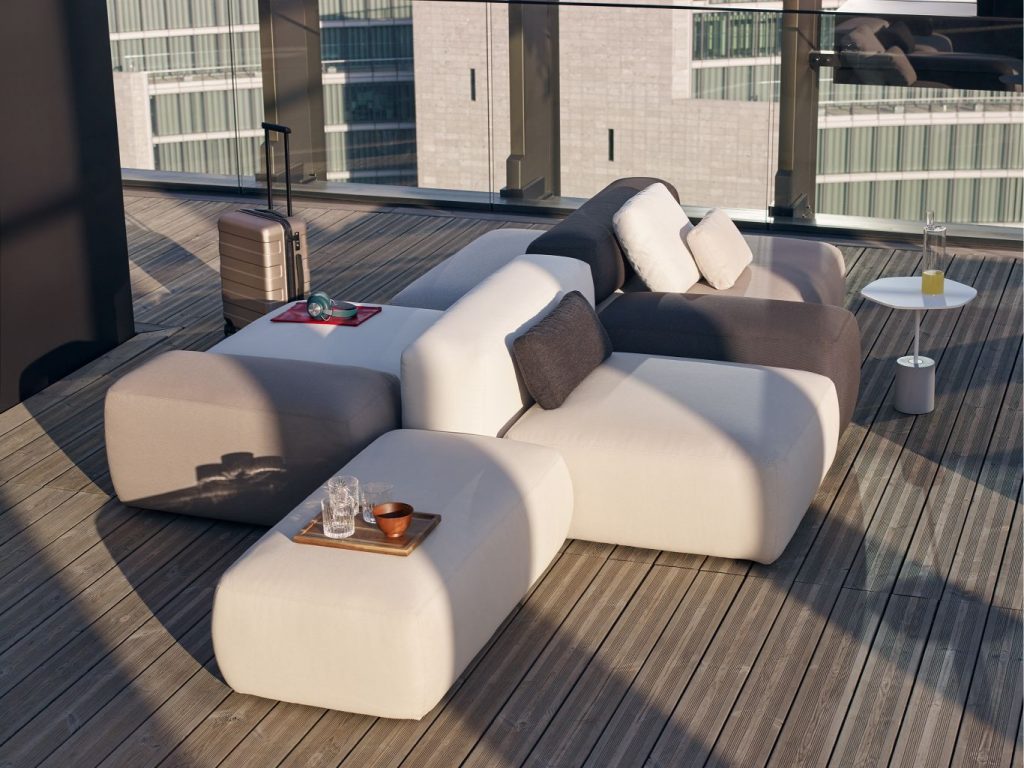 PLUS is perfect for outdoor spaces since it's upholstered with breathable, water-proof fabric and with a removable external fabric resistant to UV rays. It also has a stainless steel structure in Aisi 304.
Then there are the FORK tables. Inspired by the branches of a tree, FORK is a versatile leg system with many configurations. The collection includes an entire family of tables in a variety of sizes, shapes and finishes.
It was designed by Japanese furniture designer Tomoya Tabuchi.
Finally there's KIPU. A family of ottomans with a rounded triangular shape of a primordial memory, KIPU is an informal and multipurpose ottoman suitable for contemporary environments, available in small, medium and big with removable upholstery.
It works well outdoors thanks to its upholstered breathable, water-proof fabric and removable external fabric that's resistant to UV rays.
Torbjørn Anderssen and Espen Voll, previously founders and running partners of the design group Norway Says, are behind the design.
In other exciting news, Lapalma will be introducing a stocking program, which will be kicking off in Australia in 2020
FORK will be part of the quick delivery package along with other iconic ranges like MIUNN, YO, JEY and SCREEN.
Lapalma is available in Australia from Zenith Interiors.