Founded on ideals of quality, aesthetics and social sustainability, door hardware designer, Halliday + Baillie is as finicky about detail as ever.
"I joined Halliday + Baillie in the year 2000 when everyone was up in arms about Y2K," says Tanya Rive with a laugh. "So, it seems fitting that I should be celebrating my 22nd anniversary in this post-pandemic environment."
Coming on board initially to head of sales, Rive became a director/shareholder in 2005. Today she is Halliday + Baillie's director and owner and a welcome sight at its Melbourne studio, which opened in late 2020 as a complement to the brand's Sydney showroom.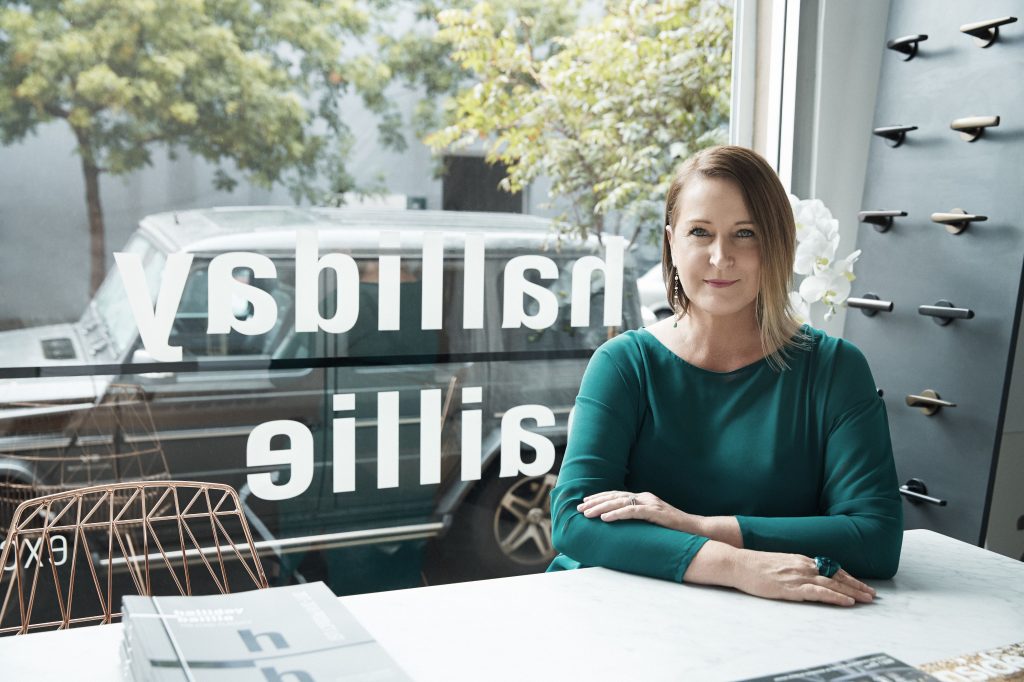 With two bricks and mortar outlets, Halliday + Baillie has grown since those heady days of the early aughts, but the way in which it approaches its business and its dedication to quality has not.
"From the very beginning, [business partner and Halliday + Baillie founder Marcus Halliday] and I believed that having thousands of people working for you doesn't necessarily build your business," explains Rive.
"Often it dilutes control and dilutes how we want to be seen in the market.
"We produce high-end beautiful artisan hardware on this side of the hemisphere. No matter how much time passes or how much we grow, we never want to stray from that. We work with Australian and New Zealand artisans and we always will."
As a designer and manufacturer itself, Halliday + Baillie is uniquely placed to meet the local needs (and trends) on this side of the equator and beyond.
From its very first range of sliding door hardware, which was developed as an extension of the quality German products it was importing, Halliday + Baillie's in-house line has now grown to 100s of products.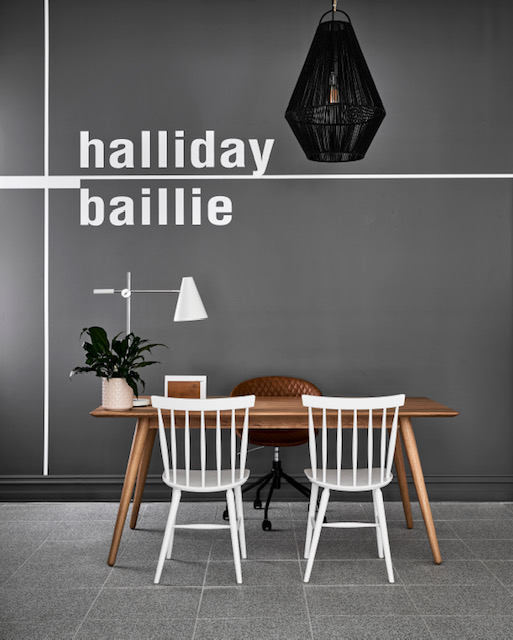 "It started so organically," explains Rive. "We just kept having conversations with architects and designers who were frustrated because they couldn't find high-quality hardware that complemented that door or slider they had specified.
"Obviously, the joinery and climate in the northern hemisphere is quite different to ours, so we thought, 'Why don't we design beautiful hardware that's not overly complicated or engineered, meets local needs and is timeless?'"
Two decades on and Halliday + Baillie continues to enjoy what Rive describes as a "beautiful marriage" with architects and interior designers, here and overseas.
"Often they'll just ring me and say, 'Can you help me with something?' And it doesn't matter how busy I am or how hard my day has been, I always welcome those calls because I love that the industry has confidence in us and in our hardware.
"And as difficult as the pandemic was for everyone, we did pick up quite a few new clients because we didn't have the same supply issues as international importers. Hopefully, we've brought them over to our side for good! But if we haven't, it's still nice to see more architects and designers embracing local design, even if it's only for a moment in time."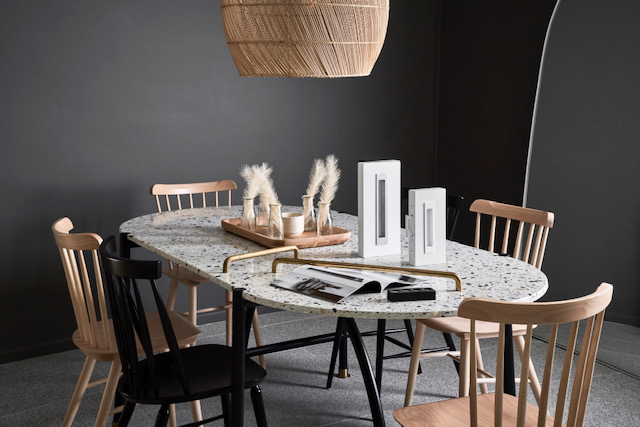 Speaking of local design, Rive isn't the only Halliday + Baillie-r celebrating a bit of an anniversary this year. The brand also happens to be one of IDEA's oldest supporters, coming on board to, as Rive puts it, give back.
"Awards like IDEA celebrate Australian design and Australia," she says. "And while it's definitely been crucial in establishing our place in the industry and solidifying our brand, we're not motivated by self-promotion.
"We joined IDEA and continue to support the program because we want to be active supporters of the designers who are doing incredible work. We love a good gala party, but we love rewarding incredible Australian design even more!"
And what will Rive be looking for in 2022's program?
"I'm always excited and always blown away. Just when you think everything has been done before, someone will come up with a design that's totally new and completely unexpected.
"This year – as bizarre as it sounds – I'll be looking for how the pandemic has influenced designers. And I'm not talking about hygiene or hybrid working, but rather the designs themselves, which have surely been influenced by that downtime we all enjoyed (or perhaps didn't enjoy?) while in lockdown.
"If you're a creative person, often it's those moments when you're just going for a walk or resting or sleeping or sitting at home that you have your best ideas."
Find out more about hallidayballie.com
This article originally ran in inside magazine. Grab a copy on newsstands now or online from the ADR store.