Excitement lies ahead with the launch of the Melbourne showroom of local brand Zenn Design. 

The showroom was designed in collaboration with Cassandra Walker Design aiming to fulfil an immersive, interactive and engaging space for clients and collaborators to explore.

Clients will be able to browse the Australian made customisable furniture, upholstery and window furnishings in the new environment.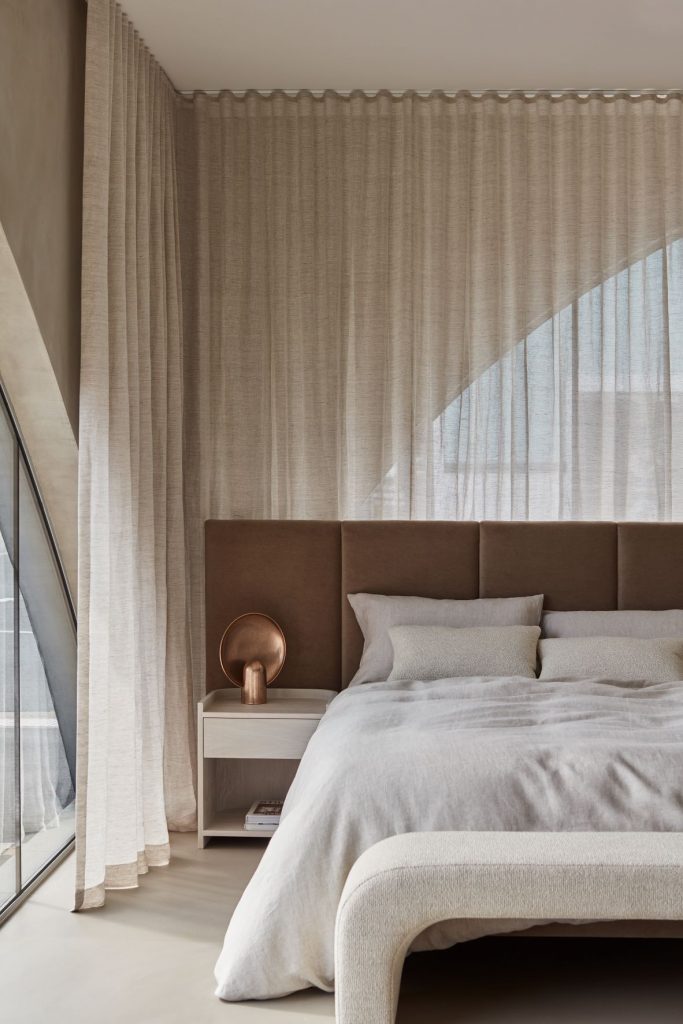 Zenn Design focuses on sustainable design by manufacturing sustainable materials and practices. By allowing its customers to customise their own bedheads and furnishings, Zenn Design is excelling in the designer market. With the help of their in-house furniture designers, frame makers and upholstering teams and high-end fabrics suppliers like Mokum Textiles, South Pacific Fabrics and Warwick, Zenn Design aims to turn a clients' 'vision' into reality in just six to nine weeks.

Hannah Goldberg, Founder and Creative Director is a passionate young entrepreneur who is enthusiastic about Australian design and manufacturing and providing customers with quality collections and above all pieces that will be long-lasting.

The new showroom features various materials and textures, including silver travertine stone, scalloped tile details, rendered surfaces and trending glass bricks. It also features curved walls aiming to create interest and depth to the showroom.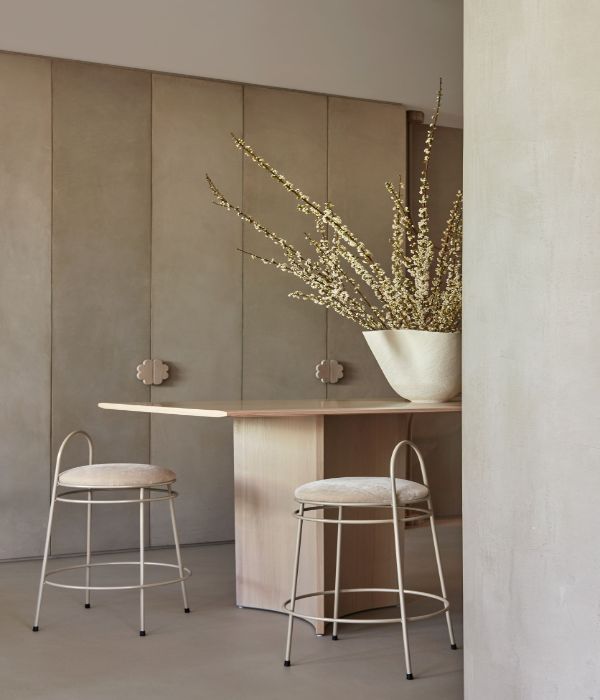 Other features like the bond venetian plastered joinery doors and rendered floors are one of the eccentric details of the space, whilst a concealed bedhead display unit is placed cleverly to use the 100sqm space.The tonal colour palette in the showroom provides for a perfect canvas for collections.

The showroom is unique, showcasing to its clients customisable collections which include sofas, custom bedheads, fully upholstered beds, ottomans, benches, dining stools and side tables.

The showroom is celebrating classic yet contemporary design. The customisable Zenn Design pieces attracts the customer to specify fabrics, size, colour and any details from their range to ensure the piece specified meets their specific needs.

Photography by Elisa Watson

Interested in design events? Check out Australia's largest exhibition for interior design, architecture and fit-out, Design Show Australia is taking over ICC Sydney from Thursday 20 until Saturday 22 October.